Clinical executives at health plans want to see how providers react to draft recommendation against procedure
"Watchful waiting"—that's the managed care industry's first reaction to the recent determination by the U.S. Preventive Services Task Force that prostate-specific antigen-based (PSA) screening may do more harm than good. Before adjusting their policies, health plans want to see how providers and patients react.
Michael LeFevre, MD, one of three clinicians appointed to the task force, would be surprised to see any changes in coverage resulting directly from the new finding. "I'd expect any changes to occur at the grassroots level," says LeFevre.
That means actual changes in clinical practice would drive any new policies. Susan Pisano, vice president for communications at America's Health Insurance Plans, says she believes such changes are coming, but they might not result in less coverage of PSA tests. Noting that health plans have long relied on the task force's recommendations, she also points to the example of mammography — "where plans continued to cover a service no longer recommended as extensively when the individual clinician and patient decided it was the right thing."
Rating game
Even before the determination, the Affordable Care Act didn't actually require PSA-test coverage — though that may mean little when the subject is cancer and patients want to know. The law says any service to which the task force gives an "A" or "B" rating must be covered without cost sharing, copayment, or coinsurance. The previous (2008) recommendation was an "I" — for insufficient evidence — for men under 75 and a "D" — a thumbs-down — for men over that age. As we went to press, AHIP expected to file comments on the draft recommendation. If the recommendation that the risks of the PSA test outweigh the benefits stands after the public comments are reviewed, then it's a service plans do not have to cover.
"But we don't know at this point what will happen," says Pisano, "and plans are evaluating the new recommendations."
One difference from the breast-cancer example is that this task force ruling not only questions the efficacy of the PSA test, but also warns that giving the test may actually harm patients — not through the test itself, but through the clinical reactions it may spark.
The task force focused on two large randomized control trials — one in Europe, the other in the United States. "The European trial showed a reduction in prostate cancer mortality of 6 per 10,000 men screened," says LeFevre. "The U.S. trial showed an increase of 3 deaths per 10,000 men screened. Neither of those results is statistically significant. And there are reasons to criticize both studies. The reality is if there's any benefit, it's very, very small. But the possibility of some benefit still exists. And if these men are followed out for 15 to 20 years, we may see that difference."
Then there's the potential harm from PSA screening. "In the United States today, 90 percent of men with PSA-screening-detected cancers are being treated," says LeFevre. "For every 1,000 men treated, 5 will die from perioperative complications of cancer treatment. Between 10 and 70 will have serious complications but survive. And somewhere between 200 and 300 of those thousand men will develop long-term impotence, incontinence, or both."
Defensible in court
LeFevre agrees with Pisano that physician practice will change despite a reflexive inclination to screen. "I understand that fear of liability is one of the things that drives diagnostic testing," says LeFevre, who is also a professor of medicine at the University of Missouri and a practicing family physician. "I personally think that an informed decision to screen or not screen is quite defensible in litigation. But it's also a lot easier for a doctor to just do something than to talk to patients about it. I can see physicians figuring, 'I don't want to take the time to discuss this — it's easier to just order it and not worry about the downstream effect.' I'd like to think that would never happen, but of course I know it does."
There's a role for health plans' clinical executives, says LeFevre: "Medical directors can look at the evidence and help physicians covered by their plan understand the risks and the benefits and encourage them to get informed consent when they screen," says LeFevre.
Stuart Holden, MD, medical director of the Prostate Cancer Foundation, says that the task force's ruling doesn't necessarily point a clear path for medical directors. He recalls, for example, how Kaiser Permanente reacted when the PSA test was first introduced in 1987.
"Kaiser was a very slow adopter," says Holden. "At first, it didn't recommend the test at all. Then it would only do it on the patient's request. What happened was that every guy who ever got prostate cancer in the Kaiser system sued. Every other day you'd have three different failures to diagnose." In the absence of tort reform, it will be difficult to implement the new guidelines, he predicts, "even if you agree they're right."
As might be expected, Kaiser officials have a different take. Amy Compton-Phillips, MD, associate executive director for quality at the Permanente Federation, says that Holden's characterization of Kaiser Permanente's approach to prostate cancer screening decades ago is inaccurate.
"Our physicians' approach to prostate cancer screening — which includes PSA testing when it is clinically appropriate — is tailored to the unique circumstances of each patient's medical history, risk factors, and goals," says Compton-Phillips.
"Kaiser physicians assess which screening and treatment options are most appropriate, depending on their patients' particular care needs. As strong advocates of evidence-based health care, our physicians carefully review the latest clinical research to make informed, individualized decisions with their patients. We believe this approach to care delivery helps educate patients about their care options and decisions, and ultimately results in the best health outcomes."
Thomas Foels, MD, chief medical officer at Independent Health, an upstate New York plan with 360,000 members, has been working with medical directors, oncologists, and urologists at other Buffalo-area plans to craft community guidelines, which are now near completion. "We have been increasingly concerned that despite the lack of supportive clinical evidence, PSA screening has become routine," says Foels. "There are unintended consequences in the struggle to differentiate between cancers that can progress and those that are indolent."
PSA testing inspired mainly by defensive medicine may now decline. "Before the task force's recommendation, many physicians felt that they were flying blind," says Foels. "They felt compelled to do the test for lack of a consensus statement."
Patients are often not deeply enough involved in shared decision making at "either end of the care spectrum," from their primary care physician to the treating specialist. Too often a PSA is ordered without discussion; if a diagnosis is made, the options available to the patient are not always fully enumerated."
Raghu Ram, MD, a senior medical director at BlueCross BlueShield of Western New York, considers the task force's recommendation an educational opportunity. "We need to stop having the providers think of it as a reflex test for every male patient that they see," says Ram. "It needs to come off the panel of blood work that they order every single time a male patient comes in for a physical.
Beyond reflexive testing
"If we can get doctors to first have a conversation with a patient about this test, that's where we need to get to," Ram continues. "Medical directors should help our participating providers move beyond reflexive testing. As we think about PSA screening, we need to think about cancer management in general and understand the downstream effects of doing PSA blood tests."
Patients with limited life expectancy, based on age and/or medical conditions, may be faced with a difficult decision whether to seek treatment or a cure after a prostate cancer diagnosis based on a PSA test, says Ram. "Until we have a better understanding of how to counsel patients in this scenario, we provably will be overtreating. Active surveillance is not something the patients or medical community are generally experienced in doing."
Not enough research
Ram argues for a more holistic approach — through judicious and collaborative education and decision-making — than just putting a patient on a cycle of testing and more testing.
"Our role at the health plan is to make sure that doctors are aware of the information," says Ram. "It may need to be presented to them multiple times or to be put in a more digestible format for them."
Ram favors simple guidelines that take into account many patients' reluctance to skip the PSA test. CME events, educational materials, and guidelines should push for a gradual and information-driven decision to screen less, he believes.
None of this is to suggest that Ram doesn't see a role for the PSA test.
"The task force guidelines address asymptomatic screening in the general population," says Ram. "If a man presents with specific symptoms, such as blood in the urine, he is no longer considered an asymptomatic patient. A PSA test done for a man with symptoms is considered a diagnostic, not screening, test. The PSA test is useful in the evaluation, treatment, and monitoring in symptomatic patients."
Cultural differences
Holden thinks more data will be required for a firm determination. "The data need to go 15 years out to make recommendations confidently, and they don't," he says. "It's an interim analysis and the task force is drawing its own conclusions. Most of it's done with different kinds of health care systems and different types of populations and there are huge cultural differences."
For instance, he says, "If you offer surveillance to a group of patients in Scandinavia for whatever criteria you think are appropriate for that recommendation, about 50 percent of them will take that option. In the United States, it's about 9 percent."
New technology may ride to the rescue. For example, the PCF wants to see the development of a urine test resulting from "specific prostate cancer DNA fusions in 2005 at the University of Michigan." The test detects two biomarkers prevalent in most prostate cancers.
"PSA in the blood is not cancer-specific, but this new DNA diagnostic tool is," says Jonathan W. Simons, MD, the PCF's president and CEO. "Accelerating research on these types of new biotechnologies can help us get out of the ditch in which the debate over the limited usefulness of PSA screening has mired us."
Foels will want proof, and most clinical executives will probably agree. "There are some potentially promising screening tests out there, but none have really received enough research to validate them yet," says Foels.
The best advance would be technology that could tell which tumors need to be treated and which don't. "We can say with some assurance that the PSA test does not measure up to what we hoped it could be because of lack of predictive value," says Foels. "It doesn't really have a predictive value for what you'll find at biopsy. And its routine use has had little discernable impact on lifespan and morbidity in men."
Provider's view
Still, discontinuing coverage of this well-known test may not be easy. "You have to look at it from the provider's point of view," says Holden.
"He or she is sitting across from a patient who is asking about the test. One in six men get prostate cancer. It's in every family. People want to know. They're saying, 'I can deal with the information. I can deal with the complexity of the subject matter and in general, I'd rather have the opportunity to know.'"
Patients want to use diagnostic tools, says Holden, whether it's PSA, mammography, or colonoscopy — "things that have been either good or bad depending on when you pick up the newspaper. If they stop paying for these things, managed care organizations are going to create a huge headache for themselves."
---
Our most popular topics on Managedcaremag.com
---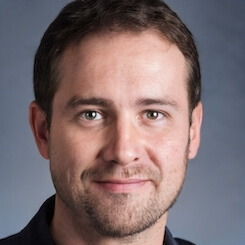 Paul Lendner ist ein praktizierender Experte im Bereich Gesundheit, Medizin und Fitness. Er schreibt bereits seit über 5 Jahren für das Managed Care Mag. Mit seinen Artikeln, die einen einzigartigen Expertenstatus nachweisen, liefert er unseren Lesern nicht nur Mehrwert, sondern auch Hilfestellung bei ihren Problemen.