The size of the essential benefits package may determine whether insurers can operate in the highly regulated exchange market. Expect strong lobbying from health care interest groups.
Senior Contributing Editor
Quick: Which aspect of health care reform is likely to have the biggest impact? The individual mandate? The health insurance exchanges? No-cost preventive services? The so-called Cadillac tax?
How about this one: Essential benefits.
Say, what?
"This is one of the core issues of health care reform," says Cindy Pelligrini, senior vice president for public policy and government affairs at the March of Dimes. "It will be one of the things that touches patients most directly and, in some ways, it will be their measure of whether health care reform is successful."
And yet, if you say "essential benefits," you're likely to get a lot of blank stares — not just from consumers but from a fair share of health care professionals and purchasers, many of whom haven't come to grips with how much they, too, have riding on this.
"The level of awareness is minimal, but the level of impact is significant," says Richard G. Stefanacci, DO, MBA, associate professor of health policy at the University of the Sciences in Philadelphia and member of the MANAGED CARE editorial advisory board.
In the coming months, the Department of Health and Human Services will determine which benefits are "essential" for inclusion in health plans offered through the exchanges in 2014. That doesn't mean ERISA plans are off the hook, and if self-insured employers end up being bound to the essential benefits set, the consequences would be enormous, if not yet fully understood.
As health care professionals, drug and device manufacturers, insurers, and employers come to understand the effects on them, the pressure on HHS over what's essential will intensify.
The stakes are high. HHS's decisions could ultimately determine accessibility of certain health care services, the cost of exchange-based plans, and the degree to which employers will abandon health care coverage in favor of the exchanges.
It's a journey
The long road to a definition of essential began with the Affordable Care Act (ACA), which listed 10 broad service categories that plans sold through the exchanges must cover. The law also requires that benefit packages be equivalent to a typical employer plan.
The Department of Labor was assigned to determine what composes a typical employer benefit package. But DOL, which received no funding to do this, sent HHS a report in April that contained no original research and was generally panned as not terribly helpful.
HHS Secretary Kathleen Sebelius had asked DOL to look at 12 specific benefits, including diabetes management, infertility treatment, and physical therapy. DOL merely punted. "It is not possible to produce reliable data for many of the[se] services due to the lack of detail that characterizes many plan documents," the report concluded.
"The big question is what Secretary Sebelius will glean from the results of this report," says Lynn Shapiro Snyder, senior member at Epstein Becker Green. "For example, does the fact that a benefit is not prevalent suggest that it should not be covered or does it mean that it is a new and more efficient benefit that is just getting off the ground?"
Next stop: the Institute of Medicine, which on October 6 issued guidance to Sebelius on how to craft the essential benefits package. IOM could have taken the easy road by suggesting broad coverage. Instead, it chose a path that few on the national level have had the courage to take — recommending that benefits be carefully chosen on the basis of evidence and that their scope be limited. Loading up plans with costly benefits, the IOM noted, threatens the very centerpiece of health care reform: the individual mandate. Anyone without employer-sponsored coverage is exempt from the mandate if exchange-based plans' premiums exceed 8 percent of income. Some of those people will be eligible for the expanded Medicaid program.
Viewed another way, IOM ignited a national discussion on the finite nature of health care resources. America's Health Insurance Plans praised the IOM for being "thoughtful." Others were troubled by the IOM's focus favoring affordability over broad coverage. The recommendation "leaves the door open to the kinds of denials that Congress said should not happen," Sara Rosenbaum, health policy professor at George Washington University, told Kaiser Health News.
The contrasting opinions foreshadow the resistance to come from business leaders, drug and device manufacturers, plans, medical societies, and patient advocacy groups, among others. Some of these groups made their comments known to IOM in two public forums earlier this year.
"The groups that are doing the most are the patient-advocacy groups," says Stefanacci. "Everybody's looking at whether they're truly independent or voicing things for other industry interests. But they're actively involved."
Most health care professionals don't yet appear to be active in this discussion — amazing, considering that their very livelihoods may be at risk. "I can tell you, providers have no clue at all," says Stefanacci. "It's really incredible. This is going to affect providers if they're on the outs — if the service they provide is not in the essential benefits package, it could be dropped across the board."
The IOM report, he thinks, will be the wake-up call — a call too late if the window between the IOM report and the issuance of HHS regulations is short. Nobody knows how long that window will be open, but because plans and state exchanges need time to get ready for 2014, HHS has to work fast. "For some groups that are completely caught off guard about the meaning of this," says Stefanacci, "it's going to be a disaster."
Gotcha!
A rich essential benefits package will probably prevent plans from competing on the scope of additional benefits. "The essential benefits package will effectively have a price put on it, and the challenge is going to be for payers to design a plan that will fit within that price and deliver all those benefits," says Jordan Battani, a principal in CSC's Global Institute for Emerging Healthcare Practices. Because the ACA sets a minimum medical loss ratio of 85 percent for health plans in the exchanges, plans will have to get their administrative costs under control just to be able to keep premiums competitive.
"The quickest way to take the administrative costs out is to automate," says Battani. "But the ugly fact is that health plans and payers are slow to adopt new technology for automating customer processes."
Battani, once chief operating officer for a California Medicaid plan, thinks one of the biggest administrative challenges that plans will face will be that millions of people are coming into the health insurance market for the first time. "They're going to need a fair amount of high-touch customer service, and that's expensive," she says. "You want to make things as self-service as possible. That's going to be hard at first because these are people who won't know how to access their benefits, what kind of card to use, how to get set up with a primary care physician, all those things.
"It's a big, big hurdle" to profitability in the exchanges, she adds — one that may scare a lot of startups away. "It's not getting much press, but this will prove to be one of the big 'Gotchas!' when we get to the implementation of this thing."
The administrative cost concerns have to be weighed against the scope of the essential benefits package, which Battani says is "the $64,000 question for health plans and payers.
"The services and benefits that are mandated in those packages will determine whether health plans are going to effectively use the exchanges as a sales channel for getting products to the individual and small-group markets."
Much hinges on the tone of the hearings Sebelius promises will come as HHS considers how to define essential.
Though Congress is outside the decision-making loop, few doubt that special interests will put tremendous pressure on Congress to influence HHS. "You have political questions where interest groups are highly motivated and a general public that is less informed about what is at stake," says Gerard Wedig, PhD, associate professor of business administration at the University of Rochester Simon School of Business. "As an economist, I would bet that the interest groups are likely to get the things they want."
Their piece of the pie
As the IOM recommendations suggest, there's a de facto limit to the coverage a plan can provide. In other words, there will be just so many pieces of the benefit pie. And until HHS issues its regulations, a lot of groups will fight hard for their pieces.
Services and products that treat conditions on the fringe of commercial health care coverage may be at most risk. If you treat autism spectrum disorder, for instance, "You'd be enormously interested in how essential health benefits might define the difference between medical help and educational help — something that's controversial in this area," says Ian Spatz, senior adviser in the national health care practice of Manatt, Phelps, & Phillips in Washington D.C. The IOM recommended against providing educational benefits.
"Another example might be weight loss. What treatments might be considered, whether surgical or pharmaceutical? Which devices might be considered essential and which might not?" he continues. "Another might be assisted reproduction. Health plans differ greatly as to what is covered as a benefit for assisted reproduction."
Chiropractic care is another area on the bubble. Not surprisingly, the American Chiropractic Association is lobbying for its members. Others are expected to pressure HHS to include chiropractic services as well.
"I've worked with employers [for whom] chiropractic services are very important," says Ed Pudlowski, principal in the Dallas office of Ernst & Young and the national leader of E&Y's human resource financial risk and cost-management service line. "They have a workforce that is labor-intensive, and they see the ability for individuals to have access to chiropractors as related to their ability to get back to work quicker and healthier.
"The union plans, too, are very keen on that kind of benefit because they know getting their population back to work quicker results in increased income," he adds.
David Olsen has considerable interest in the essential benefits determination. Olsen is president and CEO of HSM, a company that manages chiropractic and other services, such as acupuncture and massage, for third-party payers in 24 states. Olsen expects chiropractic to be included in the essential benefits set — though he expects considerable debate in the provider and payer communities regarding its legitimate role as an essential benefit.
"There is an appropriate role for these disciplines in an environment which recognizes the need for evidence-based or evidence-informed care delivery," he asserts. "A lot of the rhetoric has been that chiropractic adds to costs, but there is clinical evidence that a chiropractic benefit can be substituted for other costs. If you keep someone in a conservative treatment mode instead of having him get to the surgeon on the first or second visit, you can save a lot of money."
The word evidence comes up frequently in discussions about what services might be essential. But Pelligrini, at the March of Dimes, says the existence of evidence — or the lack of it — doesn't necessarily make for an open-and-shut case. In pediatrics, smaller populations, parental reluctance, and ethical issues limit the amount of research that can be accomplished.
"We're going to look at the evidence issue and say, 'We may need flexibility around pediatrics,'" says Pelligrini. "We all want to have research happen, but we cannot have a situation where in the absence of evidence, the default answer is you do nothing — or you cover nothing."
Wording matters
The clarity of HHS's regulation will be important for determining the cost and scope of what's covered. Exclusions drafted in broad terms, such as "plastic surgery" could trump specific indications, such as "reconstructive surgery after mastectomy."
"One thing I appreciated in spending a year at Medicare is learning that the devil really is in the details," says Stefanacci, who was a Centers for Medicare & Medicaid Services health policy scholar during the implementation of Medicare Part D. "The terminology you use, the exact wording of the essential benefits package, is critical. Reconstructive surgery after mastectomy was hard-fought and won by the advocacy groups, and it could be a fatality if not worded correctly in the essential benefits package. There's probably a dozen more examples of that we could draw."
The more prescriptive the regulation, the more expensive the plan and the less wiggle room MCOs will have to use utilization management tools. But with this round of health care reform, Washington may skip top-down command and control.
"The 1973 HMO Act had so many bells and whistles — community rating, rich benefits — it was commercially impractical," says Snyder the Epstein Becker Green lawyer. And who can forget the Clinton health care package, whose 61 pages of mandated benefits were so granular they specified the frequency and scope of each? "The experience for people who lived through that" she adds, "is probably why the essential health benefits package was delegated to the secretary.
"This is one of the most difficult rulemakings of the health reform initiatives. You're walking on a balance beam. The moment you teeter one way or another, there are consequences that have tremendous financial implications for how much health reform will cost."
What effect on employers?
If you think all this talk applies only to plans in the exchanges, think again. For a health plan to be "qualified" under ACA, it must meet certain requirements — including the essential benefits mandate. Plan funding does not appear to matter. Self-insured employers that do not enter the exchanges after 2017 might have to play along anyway.
Might. Note the uncertainty.
"We're going with the assumption that minimum covered benefits affect self-insured employers," says Tom Billet, senior consultant at Towers Watson. "That would be an enormous loophole if it didn't."
Pudlowski, at Ernst & Young, isn't so sure. "The concept of essential health benefits doesn't appear to apply to clients directly," he says. "Some things on the government's Web site suggest that it's applicable only to exchange plans or to Medicaid state plans." But prohibitions on employers from placing lifetime caps on "essential health benefits," he says, raise concern that the essential benefits package could apply to employers too, "even though they are thinking it doesn't because the health care reform law doesn't specifically make that statement."
Even if the essential benefits requirement doesn't extend to employers, Pudlowski thinks it will provide them with a benchmark that may help employers avoid tripping the Cadillac tax on plans whose benefits the government deems too rich. Beginning in 2018, the government will impose a 40 percent tax on employers whose health care premiums exceed $10,200 for individual coverage and $27,500 for family coverage.
"Shaping Health Care Strategy," a report by Towers Watson and the National Business Group on Health, suggests that at current benefit levels, 60 percent of employers will face the tax — prompting an erosion of employer-sponsored health care as 2018 approaches. "Either companies figure out a way to get under that tax or they get out of the business of providing health insurance," says Billet. "I can't honestly see companies [paying] it. It's a particularly poor way to spend money from the company's point of view. Nobody gets any value from it; it's money down the drain."
For employers and all concerned, the stakes are high. Until the IOM report, essential benefits had been an almost-invisible component of health care reform. With HHS's timetable coinciding with a national election that could become a referendum on health care reform, the cloak of invisibility is about to be yanked away.
Michael D. Dalzell is a New Jersey-based independent journalist.
What exchange-based plans must cover
Ambulatory patient services
Emergency services
Hospitalization
Maternity and newborn care
Mental health and substance use disorder services, including behavioral health treatment
Prescription drugs
Rehabilitative and habilitative services and devices
Laboratory services
Preventive and wellness services and chronic disease management
Pediatric services, including oral and vision care
Source: Public Law 111-148: Patient Protection and Affordable Care Act, 2010
Catalyst for new health plan models?
If the essential benefits package has the effect of commoditizing health insurance, as many predict it will, it raises the question: Could this spur the development of health plan models equipped to capitalize on the new market?
Tom Billet, a senior consultant at Towers Watson who works with employers on health care reform, expects the emergence of packages that provide funding for beneficiaries based on their use of wellness programs and disease management, and their participation in both. That, he says, is part of a strategy of promoting loyalty to one's health plan.
"We might start to take the focus off of the choice of health care as an annual, one-time, one-year decision. That's the way people look at it now."
That would seem to bode well for account-based plans like high-deductible health plans (HDHPs). But an HDHP probably won't meet the test as a qualified health plan.
Richard Stefanacci, DO, MBA, associate professor of health policy at the University of the Sciences in Philadelphia, sees it this way:
"A plan has to meet an essential benefits package," he says. "So if you were a healthy 27-year-old and wanted go with a high-deductible plan, you would have to count the cost of the HDHP in the penalty you have to pay" for not signing up with a plan qualified under the ACA. Eventually, the penalty is going to force the end of the offering of HDHPs.
Gerard Wedig, PhD, associate professor of business administration at the University of Rochester Simon School of Business, thinks we may see a return to the HMO.
"A decade ago, we saw greater restrictions on choice. That had some success in holding down expenses. When people start casting around for new models or alternatives to deal with the inevitable expenses, I see a lot of language that sounds like the managed care models from a decade ago."
Though tightly managed care plans prompted a consumer backlash, Wedig thinks the environment for their return could be fertile.
"As care gets more and more expensive, you're dealing with a different point in your budget," he says. "You start to re-evaluate whether you might be willing to tolerate restrictions on choice."
How state exchanges complicate matters
It's possible that coming HHS regulations will give states wide latitude to determine which benefits are "essential." That would add administrative challenges for large plans that want to operate in multiple states.
"What's really a problem is when things are different from one state to the next," says Jordan Battani, a principal in CSC's Global Institute for Emerging Healthcare Practices. "That limits their ability to standardize products and support. It's hard to offer products in California and in Texas cost-effectively. The regulatory environments are so different that the products have to be different."
If all health care is local, HHS may indeed hand a lot of decisionmaking authority to the states, where coverage mandates also factor into benefit packages. In states that have not begun to set up insurance exchanges, plans face time pressures because they need state guidance on what they must offer so they can price it.
Only about half of states have established or are making progress toward establishing exchanges. In 10 states, no legislation to establish an exchange has been proposed, and in another 15, legislation has failed. New Mexico's Republican Gov. Susana Martinez vetoed exchange legislation, and Louisiana's Republican Gov. Bobby Jindal announced his state would not set up an exchange, despite the ACA's requirement that significant progress be made by Jan. 1, 2013.
---
Our most popular topics on Managedcaremag.com
---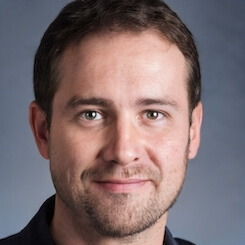 Paul Lendner ist ein praktizierender Experte im Bereich Gesundheit, Medizin und Fitness. Er schreibt bereits seit über 5 Jahren für das Managed Care Mag. Mit seinen Artikeln, die einen einzigartigen Expertenstatus nachweisen, liefert er unseren Lesern nicht nur Mehrwert, sondern auch Hilfestellung bei ihren Problemen.