Baby step by baby step, CMS seems determined to get away from the perverse incentives —and disincentives—associated with fee-for-service medicine. Medicare's Chronic Care Management (CCM) payments, intended to encourage greater care coordination, is the agency's latest move toward a post–fee-for-service world.
The new payment scheme rewards medical practices for what some were already doing without being paid for it. Starting this year, practices can claim a monthly, non–visit-based payment for chronic care services provided to each qualified Medicare beneficiary (see details below). The national average is $42.91, although it will vary depending on the geographic practice cost index. The initial reviews are favorable. Allison Brennan, MPP, a senior advocacy adviser for the Medical Group Management Association, says CMS is moving in the right direction and care coordination payments might have sundry benefits, including prevention of unnecessary hospitalizations.
But as is so often the case in health care, the devil lurks in the details of the doing. When it comes to compliance with regulations governing the payment, providers are long on uncertainty and, so far, CMS has been short on guidance.
You need an EHR, but for what?
Electronic health records (EHRs) may be the biggest source of uncertainty and a trouble spot. Practices that file a claim for the CCM payment are required to create a patient-specific, comprehensive care management plan, spend 20 minutes each month in care management activities, and record it all in the EHR. But there's nothing in current EHR designs to capture this information.
EHR documentation and billing structures are tied to specific face-to-face encounters, whereas the CCM code pays for activities outside of the patient visit, notes Rishi Agrawal, MD, physician champion for EHR implementation at La Rabida Children's Hospital in Chicago. "The patient summary portions of EHRs are often hard-coded in a way to prevent practices from enhancing them into a CCM plan."
Using the EHR to prove that services were provided might be one of the most difficult parts of chronic care management, says the MGMA's Allison Brennan.
Lacking specific direction from CMS about how to document chronic care services, a practice could find out the hard way that what it thought it was doing right was wrong all along. And therein lies one of the biggest gray areas in providing the service, says Brennan: Using the EHR to prove that services were provided. "We want to make sure that when you're billing for this service, you have proper documentation in the event there would ever be an audit."
For now, workarounds exist. Agrawal suggests creating a separate patient account for the purpose of non–face-to-face billing, so that a practice is not inappropriately tying the charge to a previous encounter. As one intimately familiar with the ins and outs of care coordination—La Rabida specializes in the care of children with complex chronic conditions—Agrawal recommends creating a template for a patient's chronic care plan, then using it to make every minute count. "It is important to come up with a plan with staff to accurately and comprehensively document the time spent on non–face-to-face care coordination."
Patient summary portions of EHRs are too often hard-coded in a way that prevents enhancement into a CCM plan, says Rishi Agrawal of La Rabida Children's Hospital.
When this functionality is built into the EHR, care coordination will become part of a workflow. Until then, there's probably going to be a lot of extra and unproductive work to document care coordination, says Bruce Landon, MD, MBA, a health care policy professor at Harvard Medical School. Still, the exercise is likely to make many practices, including those taking on risk as accountable care organizations (ACOs), think about what's best for their patients, says Landon: "You can have someone staring at a computer screen, twiddling thumbs, which doesn't sound like a very good use of time. Or, part of what they can be doing is to say, 'These patients have conditions X, Y, and Z. Let's make sure they are up to date with all of their recommended preventive care and disease monitoring activities."'
All of this assumes that a practice has an approved EHR system in place. Despite the federal requirement that Medicare-eligible professionals demonstrate meaningful use (MU) stage 1 by 2015 or face a penalty, not all practices are there yet; many small and rural offices have been put off by cost. During the comment period for the proposed final CCM rule, MGMA pressed CMS to drop the EHR requirements.
Half a loaf is better than none, though, and while CMS did not drop the EHR requirement from its final rule, it did agree to separate payment eligibility from a controversial clause requiring practices to demonstrate compliance with MU stage 2. "We were pleased that CMS moved off that very onerous requirement," says Brennan, noting that practices that bought an MU stage 1-compliant EHR a few years ago may not yet be ready to shoulder the expense of upgrading to stage 2.
Money complicates things
One hurdle to the provision of chronic care management services may come from patients themselves. Nonvisit care management is a Part B benefit for which patients will be charged; CMS said it did not have statutory authority to waive a patient's Part B coinsurance obligation. To a fee-for-service patient, the monthly 20% coinsurance adds up to about $100 per year out of pocket, which may be a hardship for some. It's also possible that patients may balk if they don't understand what they're getting for this new out-of-pocket expense. From a patient perspective, these chronic care services are not going to be particularly tangible, notes Landon.
There will be a period when care coordination will mean a lot of unproductive documentation, says Bruce Landon of Harvard University Medical School.
More importantly, he adds, the prohibition on waiving a patient's Part B financial obligation raises tricky issues. Practices may have to decide whether to invoke policies requiring patients to agree to chronic care management services. "I can imagine there will be some physician offices that say, 'Look, if you want to stay here, then you'll have to consent to making these payments. Otherwise, feel free to find someone else,'" says Landon, who described these concerns with Samuel Edwards, MD, MPH, in an opinion piece published in the New England Journal of Medicine late last year. If a practice were to allow some patients to opt out of CCM services while requiring others to stay in, then equity issues come into play, says Landon: "What's going to happen if a bunch of your patients are paying the fee and others aren't, yet at the end of the day they are getting the same or similar services?"
Equally unclear is how Medicare Advantage physicians will be reimbursed for the service. Citing compensation complexities, health plans contacted for this article didn't want to talk about how payment would be administered to providers. Many plans already compensate physicians—whether specifically, as part of capitation, or through a performance incentive—for similar activities. The CMS program is an effort to nudge fee-for-service Medicare in a direction health plans have been going for years.
Previously, non–face-to-face care management was bundled into the evaluation and management visit. Practices that have reorganized into medical homes and ACOs have plowed millions into care management activities, leading them and CMS to agree that the old way of doing things wasn't enough. How much help these new chronic care payments will give in them in recouping on those investments remains to be seen.
One commenter told CMS that chronic care management would take more than twice as long as the 20 minutes each month it has allotted. Others argued that an average of 20 minutes per month over a year, which works out to four hours a year, may make more sense. Twenty minutes a month is "a silly way to organize that, because the way care coordination really goes is kind of bumpy," says Landon.
But as providers gain more experience with chronic care management and how it is paid for, the specifics are bound to be refined. For now, it's another change that may eventually untie the knots of fee-for-service medicine.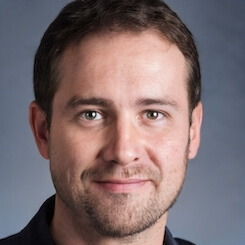 Paul Lendner ist ein praktizierender Experte im Bereich Gesundheit, Medizin und Fitness. Er schreibt bereits seit über 5 Jahren für das Managed Care Mag. Mit seinen Artikeln, die einen einzigartigen Expertenstatus nachweisen, liefert er unseren Lesern nicht nur Mehrwert, sondern auch Hilfestellung bei ihren Problemen.