Many states have laws governing the timeliness of claims payments to physicians, hospitals, and other providers, but few such statutes have any real effect because of lack of enforcement or clarity. A handful of states are toughening their so-called prompt-payment laws, but most of these changes are coming at the expense of insurers.
California lawmakers recently passed a bill that would be the toughest prompt-payment law in the nation, if it is signed by Gov. Gray Davis. The bill would allow the state to force HMOs that have a pattern of slow payment to pay future claims within a shorter period than that allowed for other HMOs. Under the state's existing prompt-payment law, HMOs have to pay or deny claims within 45 days. PPOs have 30 days to pay or deny a claim.
Under the law, California's Department of Managed Care would track plans and their payment histories, and enforce payment time frames. It would also have the authority to determine whether a plan has a subpar record of payment, after any investigation that was brought about by complaints from physicians or other providers.
Onus on the plan
The state would be able to require a plan, for up to three years, to accelerate payments if it has a pattern of slow reimbursement, unfair denials of payment, downcoding, or other irregularities — including failure to include interest when paying late claims. In addition, if a plan determines it paid a claim it shouldn't have, the onus is on the plan to prove the mistake.
The new law, which will take effect next July, increases the penalty for late payments from 10 to 15 percent.
That California has revamped its prompt-payment law is not surprising. Other states have provided some bite to their once-toothless prompt-payment laws. Minnesota, New Jersey, and New Mexico are among the states that have tweaked existing laws to make it tougher on insurers.
Interestingly, however, California's bill isn't trained squarely on insurers — but on providers as well. To appease California HMOs, the legislation calls for a state study of billing practices of physicians and other providers.
Call this an acknowledgement of sorts that both providers and insurers are responsible for accurate billing and reimbursement of claims. For example, physician practices often resubmit claims without a request from insurers, arguing that "double billing" is often necessary for reimbursement — timely or not. This, however, contributes to late-payment problems, by increasing the number of claims for review and forcing insurers to review claims more carefully before they commit to payment.
Defining clean claims
Last summer, Florida introduced a bill designed to tighten its existing prompt-payment law by defining "clean claims" and requiring insurers to pay claims within 35 days of receipt.
Florida also prohibited insurers from downcoding. Legislators later added a provision to the bill to punish physicians who upcode their claims. Because the legislation put restrictions on both insurers and physicians, both viewed the bill as beneficial to their causes.
How it works
Under the Florida bill, which the governor is expected to sign, physicians can submit their complaints against HMOs to a mediator, who would make a recommendation to a state-appointed agency.
That agency, would decide how much, if anything, the HMO owed to physicians, and it would have the authority to enforce its decision.
But Florida legislators, like those in California, recognized that it takes two to tango. Physicians, whether or not in response to insurer downcoding, do upcode. Insurers, whether or not in response to physician upcoding, do downcode.
The California bill is considered crucial for the survival of hospitals in the state, where health plans owe hospitals approximately $1 billion in overdue claims for services rendered with preauthorization.
The bill is just as important for physician practices, whose cash flow is affected by slow or reduced payments. The bill is also important, however, for insurers who, on a daily basis, battle both fraud and physicians attempting to take the law into their own hands.
Special agencies needed
Frankly, Florida and California are hitting the nail on the head. With billions of dollars at stake and millions of lives affected, states need to be actively involved — to the point of monitoring and officiating provider-reimbursement issues.
State insurance commissions, while well intended, haven't been appropriately focused. Clearly, special state-created agencies are a necessity.
Hopefully, these bills will serve as models for other state legislation, so future insurance payments will be handled in a manner that's more honest and more efficient.
---
Our most popular topics on Managedcaremag.com
---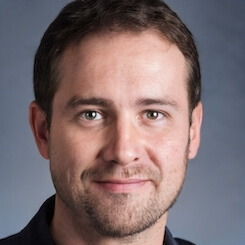 Paul Lendner ist ein praktizierender Experte im Bereich Gesundheit, Medizin und Fitness. Er schreibt bereits seit über 5 Jahren für das Managed Care Mag. Mit seinen Artikeln, die einen einzigartigen Expertenstatus nachweisen, liefert er unseren Lesern nicht nur Mehrwert, sondern auch Hilfestellung bei ihren Problemen.