Many health insurance plans face challenges that DTC marketing might be able to address
I recently sat on a panel in Washington, D.C., designed to discuss "expanding consumer contact through managed care co-marketing." Are there mutual interests between pharma and payers in the direct-to-consumer (DTC) market, and is it realistic for payers to work with pharma on DTC marketing?
Two topline themes emerge.
First, there is a gap between the consumer models that brand marketers use for prescription products and the consumer models that health plans use for members. The difference can be traced to brand interest in sales versus payer interest in savings.
Second, progress for brand marketers is reflected in developing more sophisticated DTC strategies tied to more refined consumer models. For health plans, DTC brand strategy is anathema, and consumer models are anything but refined. As one pharmacy director put it in an earlier conversation, the health plan consumer model consists of "bits and pieces."
Where's the synergy?
A snapshot of brand and plan consumer marketing priorities suggests that these two stakeholders operate at cross-purposes. One would be hard pressed to find synergy between the former, looking to grow revenue, and the latter, looking to contain expenditures.
Beneath the surface, however, there appears to be a significant health plan challenge that DTC marketing has the capacity to address. Payers struggle to get members to take prevention, promotion, adherence, and accountability seriously.
The situation has gotten to where employers are beginning to experiment with penalizing employees for failing to effectively address personal medical issues. As a front-page article in the Wall Street Journal on April 6 noted, one prominent company has adopted a policy that "will reward only those workers who meet healthy standards for blood pressure, glucose, cholesterol, triglycerides and waist size — under 35 inches for women and 40 inches for men."
Difficult task
The key takeaway is not that this policy by Michelin North America signals a new movement by large employers — it is that changing behavior is difficult. Which brings us to a potential synergy between DTC marketing and health plans: Payer need for behavior change aligns with DTC marketing capacity.
If brand marketers focus on behavior change that payers need, then it seems reasonable to expect payers to be open to exploring DTC co-marketing initiatives.
Multiple difficulties loom here, not the least of which is return on investment, but the most immediate is finding a path for brand marketers to work with payers in the DTC space. From my experience, the path issue has two parts: building credibility with health plans and finding targets that brand marketers and plans can each embrace.
1. Credibility. For brand marketers to secure health plan credibility, a two-step commitment is required.
Step one: DTC marketing will need to be nonbranded — to focus not on product but on behavior change. That sounds counterintuitive and flies in the face of direct sales, but it aligns with market development by freeing brands to focus on long-term preference factors that managed care values, such as interest in adherence, loyalty tied to outcomes, and lowering total medical costs.
Step two: DTC initiatives will need to concentrate on education — leveraging core competencies in communications, including subliminal messaging, to promote prevention and self-management. While the latter have obvious benefits to health plans, the benefit to brands follows the iconic marketing principle that "an educated consumer is the best customer."
Some health plans, as a matter of principle, will not work with pharma. But if brand marketers can agree on these two points, most plans that take pride in being innovative and producing customer value should let brand marketers in the door to at least hear them out.
2. Target. For brand marketers to secure payer interest in DTC co-marketing campaigns, three rules will probably need to be followed.
Target what is proximate: a need, such as managing blood sugar, or something emergent, such as flu vaccination or a designated health month (e.g., American Heart Month).
Target motivation and behavior change: taking responsibility, being proactive, altering poor habits.
Target functional issues tied to patients: gaps in care or increased senior participation in prevention captured in Medicare star ratings.
Converging on behavior change
As payers struggle to keep costs down, DTC marketing can play a critical role, changing consumer behavior in ways that support managed care.
The results will not measure up to what market share typically produces for pharma brands, but they will be a win-win for both brands and plans in the long run.
Ira Studin, PhD, MPH, is president of Stellar Managed Care Consulting — www.stellarmanagedcare.com — a market research and business strategy company for the biopharma industry. He can be reached at istudin@stellarmc.com.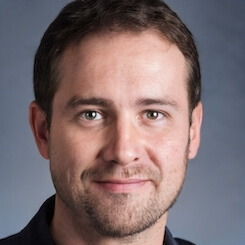 Paul Lendner ist ein praktizierender Experte im Bereich Gesundheit, Medizin und Fitness. Er schreibt bereits seit über 5 Jahren für das Managed Care Mag. Mit seinen Artikeln, die einen einzigartigen Expertenstatus nachweißen, liefert er unseren Lesern nicht nur Mehrwert, sondern auch Hilfestellung bei ihren Problemen.