Retail stores offer "young invincibles" and the working poor the chance to examine low-cost coverage options
Officials at Blue Cross & Blue Shield of Florida didn't plan for this. They couldn't have. They launched their Florida Blue stores in 2007, well before it was clear that President Obama would be the current occupant of the White House and that health care reform would be on his agenda. Of course, now, many proposals being bandied about include a mandate that would mean everybody would have to have some sort of health insurance.
That includes the so-called young invincibles, those in their late teens and early 20s who are convinced that they will never get sick. If the federal government does issue a mandate, and even if it doesn't, these young adults can visit the shopping malls in Jacksonville or Pembroke Pines, near West Palm Beach and — lo and behold! — spot a store that sells health insurance.
"We know that there is a large uninsured population," says Patricia Engel, the BCBSF official who develops products for the individual market. "For example, some individuals may not have insurance because they feel that they are young, healthy, and do not need it. That might change if federal reform requires coverage. If they need to purchase insurance, they might go to the store, which would be one option, or they might go to the Web."
The stores are supposed to work like those friendly computer or phone stores that attempt to strike the perfect balance of salesmanship and comfort.
"When potential customers walk in there is a concierge who directs them to a sales person or, in some cases, to the self-service kiosk area," says Engel. "Our goal is to serve the customers as they wish to be serviced. The store has private areas where sales agents and customers can talk about their health care needs and determine a plan that's best for them. Florida Blue offers a whole variety of options for anybody who goes in there to work with our people the way they feel most comfortable."
When new members are signed up, they can pay for their coverage the same way they pay for their car insurance. They can mail a check each month or have the money automatically deducted from their checking account.
Who thought that buying insurance could be so downright cozy? Well, actually, Engel thought so, about several years ago. Demographics demanded that she find a new approach.
"In Florida you have a lot of individual customers, more than in other states," says Engel. "Florida also tends to be a small-group employer state. The New England states and the Northern states have large group employers. Our company was looking to reach customers in a little different way."
She wanted to connect with these potential customers in a way that made the selection and purchase of insurance free of hassles. "The concept was to connect with these individual consumers and these small group insurers in a way that makes insurance accessible," says Engel. "While some people are very comfortable shopping on the Web, and some people are very comfortable shopping on the phone, we know there is a segment of the population that would like to shop in person and talk to someone."
Involving medical management
It has been reported that the stores in Jacksonville and Pembroke Pines draw about 100 customers a day. Blue Cross & Blue Shield of Florida, with about 4.2 million covered lives, declines to say how many members it has signed up at the stores. "We're fairly new at this and this is a fairly new concept," says Engel. "We do pretty well. The traffic meets our expectations. We're looking at some of our other key markets in the state of Florida: the Tampa area, the Miami-Fort Lauderdale area. We've done a lot of research on the customers who come into the store. Overall the customer feedback is positive, they like the atmosphere. We want to be accessible. We want to be convenient."
Florida Blue stores are planned for Tampa and Orlando.
Medical directors have been very much involved in developing the benefit packages.
"Our medical directors help us design the products that we sell," says Engel. Low-cost products include Go Blue and Cover Florida, which are aimed at the young invincibles. BlueSelect is aimed at the working uninsured and underinsured.
There is the limited option plan, Miami-Dade Blue, as well as a low-cost plan that covers up to six members of a family, called FamilyBlue.
"We also have our products for people who are over 65: Medicare supplement, Medicare Part D," says Engel. (For more on these plans go to "Low-Cost Packages Offered at Florida Blue," below.)
Low-cost packages offered at Florida Blue
Florida Blue retail stores sell traditional Blues products, but because company officials believe that many of those who might browse the offerings will be "young invincibles" and the working poor, the store also features low-cost products that might appeal to those groups. These include:
Go Blue. This ranges from $24 to $59 per month and offers a limited benefit plan for preventive and basic care, including medical and dental visits, pharmacy, and 100 percent of lab work at Quest Diagnostics. GoBlue offers access to approximately 20,000 family physicians and 5,600 dentists. Customers using these providers receive discounts and balance-billing protection. Because GoBlue does not cover hospitalization, it is often purchased along with a hospital-surgical plan. Together, say company officials, these two products provide comprehensive coverage at very affordable rates. No one is denied GoBlue coverage, but pre-existing conditions may prevent some people from qualifying for the medically underwritten hospital-surgical plans.
Cover Florida. The state authorized Cover Florida plans beginning in 2009. BCBSF offers Cover Florida plans to adults ages 19-64 who have been without coverage for at least six months through noncatastrophic and catastrophic plan offerings. The non-catastrophic plan covers basic and preventive care, including physician office visits, dental care, pharmacy, and lab work. The catastrophic plan offers the same services with the addition of hospital coverage. Average costs for the plans are approximately $50 and $150 per month, respectively.
BlueSelect. This product focuses on local networks and new benefit plans. It is for sale to small groups and people under 65 in seven counties (Hillsborough, Pinellas, Pasco, Hernando, Charlotte, Polk, and Broward), with an effective date of July 1, 2009. The product is designed for the working uninsured, the underinsured, and those about to become uninsured.
Miami-Dade Blue. This locally focused plan was created in collaboration with the county to make coverage more affordable by using a select network of providers. Individual plans are medically underwritten based on age and gender, and premiums range from $70 to $300 per month; small group plans are guaranteed issue. The plan provides a comprehensive range of services including office visits, surgery, hospitalization, outpatient surgery, pharmacy, and dentistry. The plan offers access to more than 1,500 physicians and seven hospitals in all areas of Miami-Dade County, but only in the county. However, the company says that the plan may appeal to the many people in South Florida who cross the county line between home and work.
FamilyBlue. While it is not insurance, this medical discount card offers families with up to six members substantial discounts on medical, dental, vision, and pharmacy services. They also receive discounts on additional services, including vitamins, hearing aids, diabetic supplies — all for $19.95 per month. Consumers can not be denied for this product and receive several personalized services including health counseling, help making doctors appointments, and hospital negotiation services to reduce hospital bills of $1,500 or more.
Most of the traffic in the Florida Blue stores is individual purchasers. With the recession, BCBSF has seen more people shopping for health care coverage and laid-off workers trying to figure out the nuances of COBRA coverage.
"When customers come into the Florida Blue store and we determine they are eligible for COBRA coverage, we work with them to ensure that they make the right choice based on their options," says Engel. "In some cases the COBRA policy can be the better option with the government assistance; in other cases the individual may be better served by purchasing his own policy. Each situation is individual and we treat it as such."
Employer watch
Small business employers have also expressed interest in the new store. "Insurance coverage can be one of the most difficult things for employers to deal with," says Engel. "With the average cost of health care rising every year, employers really have a dilemma. They want to provide that benefit. They also want to provide something that allows them to better manage their costs."
Of course, at this stage, there is no way to predict how employers might react to any reform. "We can't really speculate because we don't know what a public plan might look like or what it won't look like," says Engel. "We've been looking at this market for a while, and we have a product and a strategy here that will work."
Health insurers are watching closely, including Blues members. "Other Blue Cross plans have tried the same thing; South Carolina is one. Also Highmark, which is in Pennsylvania. We talked to a lot of different Blue Cross plans, and we believe that some of our competitors have probably visited the stores."
Which means a retail insurance store may be coming to a mall near you. But, then, you already knew that.
Have an idea for this column? Please write to [email protected]
The stores are supposed to work like those friendly computer or phone stores that attempt to strike the perfect balance of salesmanship and comfort.
Meetings
| | | |
| --- | --- | --- |
| HealthIMPACT Southeast | Tampa, FL | January 23, 2015 |
Our other journal
P&T Journal for November 2014
FEATURES
LETTER TO THE EDITOR
Medications for Parkinson's Disease
PERSPECTIVE
The Changing Roles of P&T Committees
Epilepsy Management: Newer Agents, Unmet Needs, and Future Treatment Strategies
PIPELINE PLUS
Modest Growth Seen in Epilepsy Market
MEETING HIGHLIGHTS
European Society of Cardiology and Transcatheter Cardiovascular Therapeutics
BOOK REVIEW
"Generic: The Unbranding of Modern Medicine," by Jeremy A. Greene, MD, PhD
DEPARTMENTSMEDICATION ERRORS
Misadministration of IV Insulin Associated With Dose Measurement And Hyperkalemia Treatment
PRESCRIPTION: WASHINGTON
FDA's Proposed 503B Draft Compounding Guidance Raises Concerns of All Kinds
New Drugs/Drug News
Pharmaceutical Approval Update
DRUG FORECAST
Riociguat (Adempas): a Novel Agent For the Treatment of Pulmonary Arterial Hypertension and Chronic Thromboembolic Pulmonary Hypertension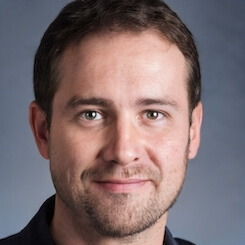 Paul Lendner ist ein praktizierender Experte im Bereich Gesundheit, Medizin und Fitness. Er schreibt bereits seit über 5 Jahren für das Managed Care Mag. Mit seinen Artikeln, die einen einzigartigen Expertenstatus nachweisen, liefert er unseren Lesern nicht nur Mehrwert, sondern auch Hilfestellung bei ihren Problemen.