Health plans have many options to improve how they handle these costly therapies
The effectiveness of biologic medications, like all other medications, is dependent on patients' adherence, a challenging proposition. But data about measuring adherence are inconsistent and often difficult to interpret. The medications and the catastrophic conditions they treat are difficult to manage, and while some interventions seem to work, there isn't a consensus on which evidence determines what works best.
Yet advances are being made on all aspects of adherence to biologics. On one hand, these advances are providing opportunities for health plans to improve management of these therapies. On the other hand, the standard for performance is also being raised and health plans should not overlook the need to keep up with new developments.
BCBSNC tackles biologics
Blue Cross Blue Shield of North Carolina is a case study for the issues and developments surrounding biologics. It has firsthand experience with the challenges of adherence and with techniques to modify patient behavior, for both nonbiologic and biologic medications. In 2008 it implemented its Medication Dedication program to improve adherence to generics in chronic disease.
That program was a success: Generic dispensing increased from 65 percent to 71 percent and the medication possession ratio increased from 70.7 percent to 74.1 percent. Plus the company gained valuable insight into influencing member behavior.
Now it is working on adherence to biologics. "We noticed what we perceived to be very low adherence rates for biologics used in catastrophic diseases like rheumatoid arthritis and hepatitis C," says Estay Greene, PharmD, director of pharmacy programs. "That led to a request for proposals where we asked specialty pharmacies what they could do to track and improve adherence. So, we have a new network that will go live July 1."
The new specialty and biologics program features better performance reporting and new interventions to improve adherence. "Our specialty pharmacies will reach out to new starts on biologics to complete an assessment and get a jump on adherence by setting expectations for side effects, identifying financial barriers, and establishing a follow-up timetable," says Greene.
Data limitations
BCBSNC's new arrangement for biologics hints at the underlying challenges and the need or opportunity to do things differently.
Data and research are the starting point for understanding and improving adherence to biologics. "Historically most adherence research has focused on medications to treat common chronic conditions (e.g., cardiovascular and diabetes). Medication adherence continues to be of high interest, with recent research expanding to include biologics and specialty products," says Erica Goldberg, a senior consultant at IMS Health.
BCBSNC "perceived" its adherence to biologics to be low, but no one knows for sure. Studies on adherence to biologics show wide variations in patient behaviors. A November 2010 study in the journal Value in Health reported on adherence, discontinuation, and switching in the TNF-∋ (tumor necrosis factor inhibitors) treatments used in rheumatoid arthritis. The study sample was 2,638 Medicaid patients in Florida, California, and New York who were new starts on Kineret (anakinra), Enbrel (etanercept), or Remicade (infliximab). Adherence was measured as the portion of days covered, and respectively for the three medications the results showed that only 37, 58, and 68 percent of the days were covered over 12 months. Moreover, in terms of adherence defined as at least 80 percent of days covered (PDC ≥ 0.80), only 10, 32, and 43 percent of patients were adherent.
In comparison, a recent nonbiologic adherence study of statin therapy for 381,422 patients reported 68 percent of patients were adherent for 12 months, based on the medication possession ratio (MPR ≥ 0.80).
Discontinuation is a measure complementary to adherence that reveals a more serious behavior than the intermittent use implied with PDC or MPR. For biologics used to treat rheumatoid arthritis, the discontinuation rate, measured as stopping for 90 or more days without switching to another biologic, was 76 percent (Kineret), 41 percent (Enbrel), and 41 percent (Remicade).
Data definition needed
Marissa Blum, MD, a coauthor of the Value in Health study and rheumatologist at Temple University School of Medicine, said her study adds to the pool of real-world information on adherence and discontinuation.
Blum cautions that the study did not isolate or identify the causes of poor adherence and discontinuation, but says the results do correlate with what is seen in clinical practice, where adherence is linked to the characteristics of a medication. "The low adherence for anakinra is consistent with its daily dosing, lower efficacy, and higher side effect profile," says Blum.
She also mentions the need for improvements in adherence research. "These studies shed light on specific situations, but there are often differences in definition of adherence and a lack of details about the calculation of other results that can limit the generalization of the results to other situations."
While consistency is needed in adherence research, experts at IMS Health say there have been improvements in the underlying raw data, usually from medical claims, that feed this research.
IMS Health tracks prescription data and analyzes it in relation to adherence — it has developed two indicators for medication usage and patient adherence that are endorsed by the National Quality Forum (NQF).
"Pharmacy claims data are becoming more complete and accurate, allowing much deeper secondary research on the use of medications," says Terry Shea, a principal at IMS Health. "The robustness of the data provides the capability to track patients for longer periods of time and measure persistence and compliance."
Causes of non-adherence
Understanding the causes of non-adherence is another challenge in managing biologics. The World Health Organization, which has broad efforts to improve adherence for many diseases, says five categories of factors affect adherence:
Social and economic conditions
The health care team/system
The characteristics of the disease
Disease therapies
Patient characteristics
It says the ability of patients to follow treatment plans is frequently compromised by more than one factor.
Experts say all five categories come into play with biologics, and all of the barriers are much more challenging compared to non-biologics. Cost is one very apparent difference. "Patients on biologics are often very committed to their medications and willing to bear additional costs, but our research has shown that compliance drops off dramatically with copayments above $150 [per month]," says Matt Totterdale, a vice president at Express Scripts.
Many biologics require administration in a clinic. "Often they are physician-administered, so educational initiatives previously focused solely on patients need to include physician stakeholders as well," says Mitch DeKoven, an engagement manager at IMS Health.
Other variables that affect adherence include individual responses to medications, support of a caregiver, route of administration, side effect profiles, and increasing drug resistance.
Interventions
BCBSNC's new biologics program includes a key element for improving adherence to biologics — patient-centered interventions. The WHO takes the position that medication adherence lies primarily with the patient. It is subject to patient-level barriers and patient-level interventions.
"In many ways, adherence boils down to the individual provider-patient relationship," says Blum. "The more that patients know about their disease and their medications, the more likely they are to adhere to treatment."
She adds, "The onset of treatment is the best time to set the stage for medications patients will be using and to assess their expectations about what their medications will do for them."
Certain attributes of patient-level interventions have shown some benefit for biologics. "Interventions to improve adherence to biologics should incorporate concepts from health behavior models and theories, address patient barriers to adherence, and provide ongoing support and education," says Goldberg. "In HIV, comprehensive nurse-led programs have produced results in improving adherence to complex regimens of specialty products."
Health plans commonly manage biologics under the medical benefit but often the focus is on utilization management, not adherence. Preauthorization, preferred medications, and step therapy are common utilization strategies. Blum says that she has had very limited interaction with health plans on patient management concerns other than trying to get authorization for nonpreferred medications.
Case management
Interviews with physicians in other regions of the country produced similar comments — that contact from health plans is generally with nurses in their practices, focused on utilization management.
"I clearly see a role for case managers in health plans to become involved in more aspects of biologic therapy," says Nancy Skinner, RN, a case management trainer. "That may require a modification of case management's current role but the basic structure is in place."
Skinner says that expanding health plans' in-house capability to manage biologics could increase efficiency and patient satisfaction. She provided one example.
"A procedure could be established to refer biologic patients to case management when members or providers call in for an authorization. That could be an almost seamless way to begin therapy management."
In contrast, "Health plans do not have unlimited resources, and although biologics are an increasingly visible issue, their priorities may appropriately be in other areas of medical and cost management," says Jaan Sidorov, MD, a consultant specializing in care management programs. Sidorov is also a member of MANAGED CARE's Editorial Advisory Board.
No simple answer
While there is no simple answer to improving adherence to biologics, health plans recognize that the bar is being raised. Many of these developments are coming from specialty pharmacies.
"One of our studies showed that the specialty pharmacy channel increased persistence by 20 percentage points over the retail channel," says IMS's Shea. "In part that may be because of the knowledge and efforts of the support staff of the specialty provider, providing guidance on product usage and education to their patients."
There are more developments from specialty pharmacies and other companies. They include more precise drug delivery mechanisms that will reduce waste and facilitate adherence, the use of predictive modeling, implementation of clinical guidelines, and even greater adoption of pharmacogenomic testing.
Ultimate reason
Expenditures for biologics are projected to continue to grow at double-digit rates, and BCBSNC's Greene points out the importance of health plans keeping up with state-of-the-art developments: "Once the trend-moderating effect passes from Lipitor, Plavix, and other major brands losing patent protection, the trend increase from biologics will be glaring."
Health plans commonly manage biologics under the medical benefit, but often the focus is on utilization management, not adherence.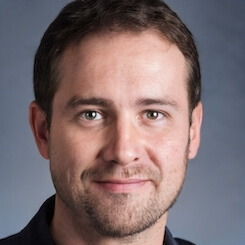 Paul Lendner ist ein praktizierender Experte im Bereich Gesundheit, Medizin und Fitness. Er schreibt bereits seit über 5 Jahren für das Managed Care Mag. Mit seinen Artikeln, die einen einzigartigen Expertenstatus nachweisen, liefert er unseren Lesern nicht nur Mehrwert, sondern auch Hilfestellung bei ihren Problemen.