A collection of articles from our archives. Most recent first.
See also: Managed Care's popular DMFORUM — a lively ongoing e-mail discussion group. Follow this link for more information and a sign-up form.
2011
Can Self-Management Programs Ease Chronic Conditions?
In-person and Internet group programs such as the Stanford model are now available to millions, and research indicates that they work [January 2011]
2010
Chronic Fatigue Syndrome Poses Management Challenge
CFS is one of a number of diseases with an uncertain etiology and a substantial effect on patients but with few or no verified treatments [October 2010]
Holistic Care Management Requires IT Integration
When we truly begin to manage the person and not the condition, there will be payoffs on both the cost and quality fronts [September 2010]
DM Grows, Though Under Fire
Some question disease management's cost-effectiveness, but major insurers have seen enough to induce them to expand programs [March 2010]
Antidepressants Work Best For the Severely Depressed
Studies suggest that the benefits of the medications for mild-to-moderate patients are minimal or nonexistent [March 2010]
2009
Large PBMs Transform Old Business Models
Urged on by employers, the Big 3 are going beyond traditional pharmacy benefit management, stressing consumer interactions and disease outcomes and threatening the existence of captive PBMs [October 2009]
Want to Change Patients' Behavior? Look to the Internet
Patients are responding to online programs that help them improve or maintain their health and become better consumers [July 2009]
Modern Cardiovascular Programs Cut Costs, Inpatient Days, and Deaths
Harvard Pilgrim Health Care has striven methodically to become superior in cardiac care. Its numbers tell the story. [March 2009]
What Does the Future Hold For Disease Management?
DM programs will have amazing patient-monitoring technology at their call. The challenge will be to make good use of the data. [February 2009]
2008
Home, (Not So) Sweet, Medical Home
It was the hot topic at the DMAA annual conference because attendees could not agree on its viability [December 2008]
Is Care Coordination Making Carve-outs Less Desirable?
Health plans are evaluating whether to stop carving out drug benefits, disease management, and even behavioral health management [November 2008]
Pharmacists Can Be Crucial To Medical Home
The increasing use of electronic records may lead the way toward access to diagnostic rationales and long-range patient treatment histories [November 2008]
2007
Does the Chronic Care Model Signal Big Changes for DM?
The pros and cons of each weigh heavily, but ultimately, a melding may benefit patients and primary care physicians [September 2007]
A Conversation With Emad Rizk, MD: Disease Management Beyond the Call Center
The man who heads McKesson Health Solutions, the third largest disease management program in the country, says it's time to roll out a new model [April 2007]
Plans Put Greater Emphasis On Cancer Management
Increasingly, health plans are providing disease, case, and utilization management when a beneficiary receives a cancer diagnosis [March 2007]
Care Management Data Hard to Come By
The programs are well received, for the most part, even though it is still hard to measure their value [March 2007]
2006
Although Employers Need Depression Programs, They May Not Know It Yet
Research says the hidden cost of untreated depression far outweighs the cost of treatment. Plans need to get this information to purchasers. [August 2006]
Opinions on DM Outcomes Can Be Swayed
An exercise in "point-counterpoint" at a recent disease management meeting showed dramatic swings in views [June 2006]
Health Plans Are Ill-Prepared for Looming Diabetes Epidemic
The problem is outpacing insurers' resources and perhaps even their commitment. Can the chronic care model help? [May 2006]
'Take My Word for It': The Enduring Dispute Over Measuring DM's Economic Value
While DM is now mainstream, it can still be difficult to judge a program's worth. Health plans faced with renewing DM contracts have a lot to think about. [April 2006]
2005
Predictive Modeling Expands Its Book of Techniques
Health plans and employers want to know more than just who needs help. They want to know who has the most to gain. [November 2005]
Predictive Modeling & Genomics: Marriage of Promise and Risk
Integration of predictive modeling and genomic tools means improved technology, enhanced databases, and appropriate legal guidance. [November 2005]
A Conversation with Al Lewis: 'There's Now a Correct Method For Defining ROI in Disease Management'
The godfather of disease management talks about how the industry went wrong, and is now going right, in describing its own value [September 2005]
12 DM Trends You Should Know About
The government joins health plans, providers, employers, and pharmaceutical companies in seeking to establish DM's value [August 2005]
The Re-Emergence of the Primary Care Physician
A new model of care developed by the American Academy of Family Physicians places primary care physicians back at the center of care delivery [June 2005]
Are Consumers Really Directing Their Own Care?
In theory, consumer-directed health plans put the reins of decision making into the hands of their members. But medical management departments are alive and well inside CDHPs — and may even expand under these plan designs. [May 2005]
Don't Forget Productivity Gains When Rating Health Programs
Disease management conference focuses on outcomes measures that address issues such as presenteeism that concern most health care purchasers [April 2005]
A Conversation with John Sory, Pfizer Health Solutions
As a vice president of Pfizer Health Solutions, a major DM company, John Sory knows how difficult it is to bring systematic care to the chronically ill. [March 2005]
2004
Pfizer Touts Medicaid Data In Arguing That DM Works
The pharmaceutical giant says that its disease management program saved Florida $42 million, but a state watchdog group remains unconvinced. [December 2004]
DM's Cost-Effectiveness Doubted in CBO Report
Congress's financial review agency says that not enough evidence exists to prove that disease management saves money. Many beg to differ. [November 2004]
DM Industry Jumps for Joy Over Medicare's Leap of Faith
CMS has implemented 10 pilot programs that may very well be viewed as a make-or-break test for disease management. [October 2004]
More Plans Discover Value of Health Risk Assessments
The HRA is not a new tool, but it is getting new respect. Often prodded by employers, health plans are increasingly identifying at-risk populations. [October 2004]
Employers Take Stock of Illness on the Clock
Presenteeism — the condition of being on the job, but giving less than 100 percent — is fertile ground for health plans with a suitable product. [September 2004]
Pfizer: DM Did Not Fizzle In Florida Medicaid Ruckus
The pharmaceutical giant contends that soon-to-be-released data will verify its program's effectiveness. [September 2004]
Spend Money on Healthy People!
The accepted insurance model is to provide care intended to make sick people well. This might include screening, and some preventive actions such as immunizations. But there are new arguments that small investments in persuading people to live healthier lifestyles will result in large reductions in cost in later years. [August 2004]
A Conversation with William R. Gold, MD
The CMO of Blue Cross and Blue Shield of Minnesota is hopeful that the goal of true population management is near. [May 2004]
Care Coordination Strikes Right Chord
Finally, it seems that there is a way to manage patients with multiple chronic conditions properly. Understanding and technology converge. [May 2004]
Plans Go Directly to Patients, Describing Treatment Options
HMOs are developing programs that encourage patients to question their physicians about their treatment options. Doctors are wary. [April 2004]
DM Standards Off and Crawling
When American Healthways posted a collaborative methodology on its Web site, not everyone in the industry applauded. [February 2004]
Large Employers Now Use DM To Cut Their Costs
Employers are adopting disease management programs in a big way to slow the pace of health care premium increases, according to a survey of 3,000 businesses. [January 2004]
2003
Health Plans Begin To Address Chronic Care Management
As with so much else in health care, observing protocols, analyzing data, and rethinking benefit designs are important. [December 2003]
How Broadening DM's Focus Helped Shrink One Plan's Costs
Blue Cross and Blue Shield of Minnesota and American Healthways score a hat trick by improving outcomes and satisfaction while saving money. [November 2003]
Pain Management: Health Plans Need to Take Control
Insurers have not focused much on chronic pain. They should. It presents a humanitarian and business opportunity. [October 2003]
Pain Plans and Purchasers Team Up To Manage Kidney Disease
Cooperation between three health plans has fostered better employer appreciation of early detection and intervention in kidney disease. [October 2003]
Predictive Modeling, Sharp Lens on Near Future
The concept is not new, and there might not be total truth in advertising, but it is rapidly gaining acceptance as a technique to control costs and disease progression. [July 2003]
Supplement: Implementing a Disease Management Program for Chronic Kidney Disease [PDF]
An expert panel, moderated by David Nash, MD, MBA, reviews K/DOQI clinical practice guidelines and approaches to managing chronic kidney disease. The authors also evaluate common barriers to implementation of innovative medical management techniques for CKD and ESRD. [July 2003]
Measuring DM's Net Effect Is Harder Than You Might Think
DM is God's gift to managed care. Or is it? Here is a discussion of areas that make evaluating a DM program a complex, if not ineffable, proposition. [June 2003]
2002
Coverage of Obesity Problematic for Most Health Plans
The lack of a consistent clinical strategy for treating weight gain means coverage for obesity isn't imminent. Public policy must be established first. [July 2002]
Diabetes Disease Management in a Community-Based Setting
. . . From medical claims after program enrollment, a drop occurred during the program year in every dimension of medical-service utilization. Regression results show that inpatient admissions decreased by 391 (p<.001) per 1,000 for each group, while controlling for age, length of membership, and the number of comorbid claims for congestive heart failure. In the analysis of costs that were pre- and post-enrollment, which included disease-management program costs, a 4.34:1 return on investment was calculated. [June 2002]
DM and Medicare: A Marriage Made in Heaven?
With a budget of about $230 billion for 40 million patients, many with chronic ailments, is it any wonder that these two forces are courting? [June 2002]
DM Vendors Start To Address Costs Created by Comorbidities
Some vendors are moving from offering just a few programs to embracing systems that try to deal with all the complicated overlaps. [March 2002]
A Conversation With Alan T. Wright, MD: He Wants AdvancePCS to Manage More Than Drugs
The CMO of the nation's largest pharmacy benefits manager says that the company's mission has broadened. One new area of focus: worker productivity. [March 2002]
2001
A Conversation With Bob Stone: How Time and Circumstance Changed Disease Management
As DM shifts its focus to outcomes-based care, the EVP of American Healthways suggests that larger health plans consider outsourcing care of chronic patients. [December 2001]
Telemedicine: Cost-Effective Management of High-Risk Pregnancy
Following an episode of PTL, use of telemedicine services can be a cost-effective tool to improve pregnancy outcome. [November 2001]
Elderly Achieve Better Health When Reporting Vital Signs on Web
Patients with heart disease bucked expectations in this study by using the Internet to compensate for their lack of mobility. [October 2001]
Medicare Demonstration Projects Seek To Coordinate Chronic Care
The Centers for Medicare and Medicaid Services (CMS, formerly HCFA) is awaiting the results of landmark demonstration programs to determine if improved Medicare services can be furnished to chronically ill patients without increasing costs. As demonstration projects go, these are particularly significant. [October 2001]
Predictive Modeling Holds Promise of Earlier Identification, Treatment
Proponents see it as the step beyond disease management. Why wait until a patient becomes part of a chronically ill group? [September 2001]
Disease Management, Medicaid Mix Like Oil and Water in Florida
Other states were looking to Florida to lead the way in Medicaid disease management, but now they may want to keep their distance. [September 2001]
HMOs Need To Share Gains of DM Programs
Perhaps nowhere in medicine does the friction between physician and HMO translate into lost revenue more noticeably than in disease management, where lack of doctor buy-in is a perennial complaint. Harry L. Leider, M.D., M.B.A., a former medical director knowledgeable about all aspects of DM, offers two methods by which health plans can overcome this obstacle. [July 2001]
Disease Management Uses Web To Net Savings
More vendors are turning to the Internet to expand the reach of programs. Cutting-edge technology helps patients help themselves. [July 2001]
Two Accrediting Organizations Prepare To Issue DM Standards
It's probable that one will become the dominant judge: NCQA or URAC. After it happens, will vendors undergo less scrutiny by individual plans? [May 2001]
A Comparison of Diabetes Patients' Self-Reported Health Status With Hemoglobin A1c Test Results In 11 California Health Plans
Principal Findings: There were substantive differences noted between diabetes patients' self-reported health status, their level of satisfaction with the care they received, and the actual care they received. There was a large discrepancy between diabetes patients' perceptions of the care they received for their diabetes, which was overwhelmingly positive, and the HbA1c test-frequency rates observed across the 11 health plans studied, which were low. [March 2001]
HIPAA Privacy Rules Create Uncertainty, Compliance Woes
When it comes to information-sharing, just when does 'no' mean 'no'? What about conflicting statutes? We have two years to sort it out. [February 2001]
Florida Leads the Way in Attempting Disease Management for Medicaid
Officials across the country are watching to see whether the Sunshine State's innovation can save money. [January 2001]
2000
Health Plans Demand Proof That DM Saves Them Money
Can disease management vendors really show a strong return on a health plan's investment, or are the data just too malleable to be useful? [November 2000]
Mergers, Acquisitions Afoot In Disease Management Industry
Within a few years, there may be only 30 DM companies left, says one expert. HMO customers want vendors to handle more than one condition. [September 2000]
Despite What You Hear, State Privacy Statutes No Threat to DM
Legal Forum column by Mark D. Abruzzo, J.D. [April 2000]
Getting Out From Under Drug Companies' Shadows
The perception that DM is merely a drug marketing tool seems finally to have vanished from this healthy, though fragmented, industry. [March 2000]
Treating Diseases and Managing Costs
Are employers interested in disease management? Are physicians interested in improving quality of care? Are patients interested in any of this? A provocative discussion.
Part of: Payor, Provider, Patient: Healthcare by Consensus— Proceedings of the 12th Annual Symposium for Managed Care Professionals Supplement [February 2000]
Special Issue on Disease Management —January 2000
Less Carrot, More Stick? How Some HMOs Go Too Far
There's a line between encouragement and coercion that doctors say some health plans ignore. Given physician defensiveness, can any approach to DM work? Does capitation make effective buy-in nearly impossible?

Show Me The Outcomes!
Valid outcomes studies in disease management are elusive. Which are good? Which are not? How do you evaluate what a vendor has to offer?

Some Medical Groups Prefer To Grow Their Own DM Programs
Naturally, doctors are more likely to buy into a physician-led DM program. Rewarding them for resulting lower medical costs keeps them in the game.

Attention to Detail Crucial in Designing A DM Program
Steps used in creating a system that markedly improved asthma outcomes and cut costs at Hartford Hospital are typical of what's involved.

Charts: Snapshot of a growth industry
The Disease Management Purchasing Consortium & Advisory Council tracks the growth and success of the industry, based on first-hand information from the roughly 70 percent of all purchases of DM programs that go through the consortium, and from information gleaned about the other 30 percent. The numbers the organization has gathered suggest that the $340 million DM industry is one of the fastest-growing investments in health care.
1999
Irresistible Force Called DM Facing Some Immovable Objects
By Al Lewis
All the DM pieces are starting to fall into place. Health care professionals and employers are beginning to understand the economics and the quality-of-care benefits. Vendors are getting more experienced and buyers are developing better information systems, which they need. The stage is set for explosive growth and I predict DM will be the fastest growing non-Internet sector of the health care industry. [November 1999]
Financial and Risk Considerations for Successful Disease Management Programs
By Arthur L. Baldwin III, FSA, MAAA Milliman & Robertson, Seattle, Wash.
Results for disease management [DM] programs have not been as positive as hoped because of clinical issues, lack of access to capital, and administrative issues. The financial experience of DM programs can be quite volatile. Financial projections that are protocol-based, rather than experience-based, may understate the revenue required and the range of possible costs for a DM program by understating the impact of complicating conditions and comorbidities. [November 1999]
Employers, DM Vendors Edging Just a Bit Closer
This is barely a blip on the screen and yet, just the fact that it's being discussed in some places points to dissatisfaction with HMOs' programs. [October 1999]
DM's Motivation Factor Can Skew Study Results
Too many HMO executives are swayed by vendor data compiled using flawed methodology. Keep your eye on the denominator. [June 1999]
Employers Starting To Hold HMOs Accountable for Quality
Cost is still the overriding concern, but some cutting-edge companies have been asking HMOs to meet specific administrative and clinical goals. [May 1999]
Washington Watch: Privacy Legislation Is on Track; Could It Derail DM Programs?
The Medicare Commission couldn't cross the finish line. Patient-rights bills can't seem to get to the starting line. So there's not much chance of major health care legislation going far in this session of Congress, right? Wrong. Think privacy. Legislation to protect the confidentiality of medical records is front and center on Capitol Hill, with prospects for passage better than they've been in years. [April 1999]
State Initiatives: Others Await Promise of Mississippi's Experiment With Pharmaceutical Care
Patients may soon need an appointment to see a pharmacist. If trends continue, community pharmacists will join the ranks of physician extenders, getting paid to provide patient care. Exactly what kind of care is still up for grabs, but a role in disease management looks like a good bet. At least, that's what the Health Care Financing Administration is counting on in Mississippi. [March 1999]
The Short, Unhappy Lives of Too Many DM Programs
A disease management program by any other name might go belly up — pronto. But there are ways to avoid the quick fizzle. [February 1999]
1998
Information Underload: Why Claims Data Fall Short
CPT and ICD-9 codes are being used to select candidates for disease management programs. Are they the right tools for the job? [November 1998]
Advances in HIV/AIDS Care Require Hard Choices
For many, HIV/AIDS can now be a chronic, not necessarily fatal, disease. But some plans don't provide optimum drug therapy and care by experts. [October 1998]
Just What the Devil Is Population-Based Care?
Though health plans preach it, the phrase doesn't resonate with many physicians. But practicing it is not as difficult as many fear. [September 1998]
You Can Drag Physicians To Guidelines… But You Can't Make Them Comply (Mostly)
Studies show that doctors often ignore the recognized expert-tested practices of our times. Why? And how can plans encourage adherence? [September 1998]
State Initiatives: West Virginia Hopes DM Program Will Control Medicaid Drug Costs
West Virginia Gov. Cecil H. Underwood last month unveiled a disease management program to control Medicaid prescription drug costs. The governor chose the new program instead of a formulary, which a study group he appointed had proposed. [September 1998]
Don't Let DM Vendors Set the Bargaining Table
Health plans can position themselves even before talks begin by getting all the information they can on the population they wish to target. [August 1998]
DM Program Parts for Sale (Some Assembly Required)
Some HMOs have created a third way when confronted with the question of building or buying a disease management program. [June 1998]
A Conversation with Regina E. Herzlinger | Market-Driven Health Care
Harvard's Regina E. Herzlinger says entrepreneurial geniuses will give restless baby boomers what they want: a delivery system in which consumers can choose coverage the same way they shop for cars. [May 1998]
Needed: Strategies To Get Physicians To 'Buy in' to Disease Management
Physicians have to accept the programs for them to work. But most doctors need to be convinced that they're worthwhile. [May 1998]
Employers Interested In Disease Management — If It Brings a Return
Data collected last year by the National Managed Health Care Congress and Migliara/Kaplan Associates indicate that employers are aware of the possibilities that disease management offers, and are highly interested in participating, although there may be a slight lessening of interest compared with 1996. [April 1998]
Asthma Programs Show Progress, Not Just Promise
Most HMOs now have programs to manage and track their asthmatic patients. But are patients really getting better? Look around: Some programs are reporting measurable progress. [February 1998]
1997
Will Plans Follow the New Diabetes Screening Guidelines?
Last summer the American Diabetes Association proposed stronger screening guidelines months before the CDC reported the disease at an all-time high. Now managed care must decide whether to follow through. [December 1997]
One Health System's Approach To Disease Management
For New Mexico's Lovelace Health Systems, a fortuitous partnership with a disease management vendor has made it feasible to develop programs in 17 clinical areas without crippling costs. [October 1997]
Disease Management Gains A Degree of Respectability
Not too long ago, disease management was viewed with widespread suspicion. But the evidence mounts that well-designed programs make medical sense and can help patients as well as the bottom line. [August 1997]
Comprehensive Management of Depression Arrives Slowly
While development of depression management programs has lagged behind other chronic conditions, emphasis is now being placed on early diagnosis and treatment coordinated by primary care physicians. [August 1997]
Thoughts From a Guidelines Guru: An Interview with Scott Weingarten, M.D.
This noted internist and lifelong Angeleno has nothing against the art of medicine. He just wants to complement it with the most rigorous science available. [July 1997]
Constructing Disease Management Programs
Formal disease management is one of the more vibrant areas of health care, with drug manufacturers, health plans and independent companies all greatly interested. Here's a plan for putting such a program together. [June 1997]
OUTCOMES MANAGEMENT: Participants in Asthma Study Have Fewer Inpatient Days, Higher Functional Status
Because asthma flare-ups cost employers a great deal in lost work time and burden health plans with preventable hospital stays, it was natural that 15 managed care organizations joined 12 major employers in a three-year study evaluating asthma care outcomes. [March 1997]
1996
The Role of Physicians In Disease Management
At its best, disease management is neither a turf protector for specialists nor a marketing vehicle for drug companies. It's a common-sense approach to unifying care for a condition, and it depends on primary care physicians. [October 1996]
Say Goodbye to Ulcers, Say Hello to Savings
New understanding of the causes of peptic ulcer disease offers a dramatic opportunity for cost saving with improved quality. But disease management for ulcers is still in its infancy. [January 1996]
---
Our most popular topics on Managedcaremag.com
---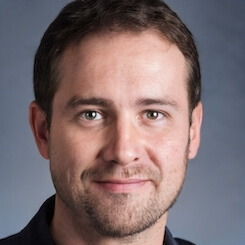 Paul Lendner ist ein praktizierender Experte im Bereich Gesundheit, Medizin und Fitness. Er schreibt bereits seit über 5 Jahren für das Managed Care Mag. Mit seinen Artikeln, die einen einzigartigen Expertenstatus nachweisen, liefert er unseren Lesern nicht nur Mehrwert, sondern auch Hilfestellung bei ihren Problemen.