Steve Jobs famously staked his claim at the intersection of technology and creativity. Health insurers are looking for the intersection of technology and benefits knowledge, but are not quite sure how to get there. Do you hire information technicians and train them in the ways of health coverage, or do you hire (or promote from within) people who know insurance and train them to be IT savvy? It's a pressing question given that the government anticipates a shortage of about 50,000 qualified health information technology (HIT) workers between 2010 and 2015, according to the PwC study "Solving the Talent Equation for Health IT" .
"Across the health sector, senior executives describe a challenging paradox: just as they are preparing to make major increases in technology investments they are encountering shortages in key personnel and are concerned about the industry's ability to absorb change and integrate new workflows with HIT," the study states.
The Affordable Care Act, with its emphasis on accountable care organizations and health insurance exchanges, means that insurers will have to sell to patients more than they did in the past. "In many ways they are playing catch up with many other industries — such as retail — in attracting, engaging and building loyalty among consumers."
Gary Harvey, vice president of information technology at Blue Cross Blue Shield of Michigan, told researchers that "We can easily find someone who knows a tool, how to extract data from using it, and how to technically layer the data. But it's very difficult to find someone who can look at the data and determine whether it is the right data to answer a business question or solve a problem. We see a huge gap in the talent pool for analytics talent. And it's even harder for us to find people with clinical expertise."
Remember the adage about giving someone a fish as opposed to teaching him to fish? Well, it doesn't apply here. But your thoughts do, so please do tell. What are you doing about this problem?
The author is managing editor of Managed Care.
Forty-four thousand dollars is certainly a meaningful amount of money to me, but apparently not so meaningful as to encourage a sizeable portion of physicians to adopt meaningful use standards for electronic health records.
"As of May 2012, a total of 62,226 eligible professionals had attested to meaningful use under the Medicare program," according to a letter in the February 21 edition of the New England Journal of Medicine. "This represents 12.2 percent of the estimated 509,328 eligible physicians in the United States, including 9.8 percent of specialists and 17.8 percent of primary care providers."
So while the growth in the number of participating doctors might seem dramatic at first glance (see our chart from the January issue of Managed Care), the actual numbers are underwhelming, according to the letter written by Adam Wright, PhD, of Brigham and Women's Hospital. (Reach him at awright@partners.org.)
"Although these data suggest rapid growth in the number of providers achieving meaningful use, this pace must accelerate for most eligible professionals to avoid penalties in 2015," he writes. "Barriers to EHR adoption and meaningful use include cost, lack of knowledge, workflow challenges, and lack of interoperability."
There are 15 core objectives that must be met in order for the government to underwrite up to $44,000 in new technology costs per physician, but the Centers for Disease Control and Prevention noted in January that doctors are flailing. "Some physicians with systems supporting the 13 core objectives examined in this report may not have a system that supports the remaining two objectives, as well as 5 of the 10 Menu Set objectives required for payment."
Stories about underdogs (David and Goliath, Rocky, the 1969 Mets, the 2008 Barack Obama) are as much about overconfidence as they are about confidence. Yes, the challenger is scrappy. The favorite, on the other hand, needs just enough hubris to make his or her downfall ensure that the lesson resonates with every would-be David and Goliath — and in its entirety because we all have a little of each in us.
Many insurers want to participate in health benefit exchanges, one of the bedrocks of the Affordable Care Act. We've been following this at Managed Care. See, for example, here (http://tinyurl.com/Carroll-Exchanges), here (http://tinyurl.com/gov-exchanges), and here (http://tinyurl.com/vision-exchanges).
Of course, in the exchanges, insurers won't face just one antagonist but a whole marketplace full. It might be enough to give them pause and, in fact, it may have. They're still confident, though, according to a recent survey by KPMG, the audit, tax, and consulting company. Take a look:
Assuming your organization's participation, how confident are you in your management's ability to successfully participate in an exchange?
| | | |
| --- | --- | --- |
| Option | Number of organizations | Percent |
| Not at all confident | 3 | 3% |
| Somewhat confident | 20 | 22% |
| Confident | 39 | 42% |
| Very confident | 15 | 16% |
| Not applicable | 16 | 17% |
I suppose that's the attitude an organization needs when it's about to step into the unknown. Perhaps it's because they feel they have implementation under control.
By when do you expect your organization to start marketing and delivering products that are consumer-focused?
| | |
| --- | --- |
| We are doing this now | 37% |
| Within 6 to 12 months | 33% |
| Over 1 year from now | 0 |
| Don't know | 10% |
| Not applicable | 21% |
As KPMG notes, success will mean "transforming their marketing efforts from a business-to-business focus to a business-to-customer focus." That's not the only concern and while insurers — and about two thirds of KPMG respondents are commercial health plans — may be confident, they're not blind to the challenges.
What is the biggest challenge in building out a customer-centric organization?
| | |
| --- | --- |
| Culture | 10% |
| People/skill set | 7% |
| Technology | 17% |
| Senior level buy-in | 2% |
| Budget | 3% |
| All of the above | 58% |
| None of the above | 3% |
That 58 percent say "all of the above" to this question might signal, again, the level of effort and focus being displayed. Or, to a more skeptical viewer, it might — just might — suggest that organizations are scurrying about in a bit of a panic. Please, weigh in.
— Frank Diamond, Managing Editor
---
Our most popular topics on Managedcaremag.com
---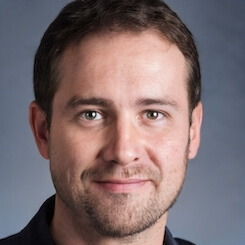 Paul Lendner ist ein praktizierender Experte im Bereich Gesundheit, Medizin und Fitness. Er schreibt bereits seit über 5 Jahren für das Managed Care Mag. Mit seinen Artikeln, die einen einzigartigen Expertenstatus nachweisen, liefert er unseren Lesern nicht nur Mehrwert, sondern auch Hilfestellung bei ihren Problemen.