Why it is a big deal…
It's Amazon
It started with books. And remember when people were dubious about Amazon ever making money? This is a company that has changed how Americans shop, and, as a result, large swathes of the American economy. The Washington Post and Whole Foods are now in its trophy case. Doubters of Amazon and its footprint have ended up on the wrong side of history. Now add in the Oracle of Omaha and the country's largest bank.
American health care spending is in need of deworming
The Warren Buffet quote in the announcement(link is external) yesterday compared health care costs to a hungry (is there any other kind?) tapeworm.
Before the announcement, Bob Herman at Axios had posted a story(link is external) based on data from the U.S. Bureau of Economic Analysis that showed corporate profits as a percentage of GDP rising (from 4.7% to 9.1%) from 2000 to 2016 while wage and salaries sank (from 46.9% to 43.4%) and the money employer spent on health insurance staying pretty much the same (increasing slightly from 3.2% to 3.5%).
Herman's multipronged bottom line is that a) American workers are not sharing the good fortunes of their employers, b) employers are not spending that much more on health insurance, and c) workers are shouldering the rising prices for health care in the form of higher deductibles, coinsurance, and copayments.
François de Brantes at the Altarum Institute made a similar point from a different angle by tweeting a slide that shows that health care as a share of American household spending increased by 67% from 1984 to 2014, the largest increase by far of any category. In comparison, household spending on personal insurance and pensions—the money set aside in 401(k) plans that have replaced pensions—increased by 24%, and spending on housing increased by 9.5%. "Consumers have gotten the short end of the health care stick," de Brantes tweeted.
The prices are too high
The ACA focused minds (and some hearts) on getting Americans insurance coverage. But in the emerging post-ACA world, high health care prices are beginning to dominate the health care airwaves. Amazon became a goliath partly because it pushed down prices, nicht wahr?
Seeds of its own disruption
There are many ideas floating around about when an industry is susceptible to disruption. Some of the commonly mentioned ingredients include unhappy customers, waning loyalty to current stakeholders, consolidation, a change in technology, or a regulatory tweak or two. Seems like American health care could be a candidate. "The health care system is absolutely ripe for disruption," Robert Wachter, the chair of the medicine department at University of California–San Francisco, told Politico's Paul Demko(link is external). Wachter did add an important catch: "Nobody's figured out how to do it yet." So enter Amazon et al.
In-house but the house is big
The announcement yesterday said the companies are partnering to "address healthcare for their U.S. employees," so at least at the outset the scope of what the new entity does will be a limited, in-house effort.
But what a house.
Partly because of its acquisition of Whole Foods, Amazon said that it had 541,900 employees when it reported third quarter results last year. That number may change when the company announces its fourth quarter results on Thursday. And Amazon has said its HQ2 will mean 50,000 jobs (maybe not all of them will be new jobs).
JPMorgan's 2016 Annual Report says it has 243,000 employees, of which 167,000 are in the United States.
Berkshire Hathaway famously has small staff at its Omaha headquarters but by some counts the 50 or so companies that it owns employ over 300,000 people (how much control the holding company could exercise over the health care benefits of its diverse set of subsidiary companies is an interesting question).
…and why it's not.
Been there
Herman at Axios asked whether what Amazon, Berkshire Hathaway, and JPMorgan are up to is, minus the Amazon fizz, anything different from the Health Transformation Alliance, a not-for-profit organization of large companies (American Express, Coca-Cola) formed two years ago that is devoted to improving health care by using the negotiating power of the member companies. Last year, for example, the organization announced group contracts that would channel all the member companies' prescription drug business through two PBMs, UnitedHealth's Optum Rx and CVS's Caremark
Niall Brennan, president of the Health Care Cost Institute, tweeted about Care Focused Purchasing's fade into oblivion. It billed itself as a group of large employers that would use transparency about price and quality to fix American health care by creating a smart, active consumer-driven health market. Never heard of it? That's the point.
Technology is barking up the wrong tree
The announcement yesterday said technology would be the initial focus of the new company. Demko at Politico reported that telehealth companies are already getting ready to swarm(link is external).
But some experts yesterday expressed dismay at the opening gambit. Craig Garthwaite, an associate professor at Northwestern's Kellogg School of Management, tweeted that the evidence from ACOs shows that savings come from avoidance of low-value care.
Zach Cooper at Yale poured a cold water tweet on the partnership ("almost no chance the Amazon/Berkshire/JP Morgan company takes off') but also had some suggestions for what the priorities should be: reference pricing, clinics and primary care physicians for high-intensity users, and efficient "care paths" for conditions like low back pain.
And why should they give up their data?
Dossia is another employer health care consortium that bit the dust.  Started in 2013 and counting AT&T and Walmart among its members, it shut down three years later. In an interview that CNBC reported(link is external) yesterday, its former executive director, David Goldsmith, said among the problems the consortium ran into is that health insurers and large provider systems had little reason to share health care expense data with employers. And data are the coins of the health care realm.
Amazon may have an easier time of it because of changes under the MACRA legislation and the various value-based payment models that are underway, Goldsmith told CNBC. Still, he said the big question hanging over Amazon and its partners will be the availability of relevant health care data.
Let's wait for some details before deciding
Details were in scarce supply in the announcement yesterday, and the health care commentariat yellow-carded the excitement without them. What if the partnership amounts to a few value-based contracts, a batch of bundled payments, and some direct contracting?  That would be important but not earthshaking—and not Amazonian-level disruption.  Until some of the vagueness recedes, it's really impossible to say how big deal this is going to be.
Good luck storming that castle
Health care is sui generis and so very complicated. It's a welter of competing interests. The customer shapeshifts depending on the context. It's far more regulated than many areas of the economy. And the stakes—people's lives and health—are higher than getting a better price and free shipping.  As Demko said, skepticism is warranted about how much Amazon and its partners can accomplish because health care is a sector that has proven largely impervious to major reform efforts.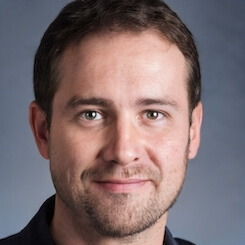 Paul Lendner ist ein praktizierender Experte im Bereich Gesundheit, Medizin und Fitness. Er schreibt bereits seit über 5 Jahren für das Managed Care Mag. Mit seinen Artikeln, die einen einzigartigen Expertenstatus nachweisen, liefert er unseren Lesern nicht nur Mehrwert, sondern auch Hilfestellung bei ihren Problemen.