When some endocrinologists describe how diabetes can ravage the body, they use words like "ferment" and "pickle." High levels of blood sugar, they say, act like the sugar added to pickle some kinds of vegetables–only the effect in the human body is devastating. High blood sugar causes blood vessels to decrease in size and eventually to break down, resulting in such complications as blindness, kidney failure, amputations, heart disease and stroke.
Diabetes is the fourth leading cause of death by disease in the country. And the wide array of afflictions caused by undetected diabetes accounts for 15 percent of all health care costs.
It's no wonder that employers, health plans and physicians struggle to control this disease.
Last June, an expert committee of the American Diabetes Association recommended lowering the threshold for diagnosing diabetes. The goal: to detect diabetes at an earlier stage and prevent or delay the onset of serious and costly complications. Almost immediately, the Centers for Disease Control and Prevention and the National Institute of Diabetes and Kidney Diseases threw their support behind the new guidelines.
Testing guidelines
For the first time, the association also recommended that health care professionals consider screening for diabetes in all adults age 45 and above, and, if no risk is apparent, repeat the screening every three years. Testing should be considered at an earlier age–or be carried out more frequently–in people at risk for diabetes.
From one key perspective, the recommendations aren't premature. In October, the Atlanta-based CDC reported that more Americans than ever suffer from diabetes, with the number of new cases averaging 798,000 each year.
"We now have conclusive data from population-based research that show serious complications of diabetes begin earlier than previously thought," says James R. Gavin III, M.D., Ph.D., of the Howard Hughes Medical Institute and chair of the Expert Committee on the Diagnosis and Classification of Diabetes Mellitus. Attaining a value of 126 mg/dl on the easy-to-use, low-cost fasting plasma glucose test, confirmed by repeat testing on a different day, should alert patients and caregivers alike that diabetes is present and should not be ignored, he said.
A lot of undiagnosed diabetes
About 16 million people in the United States have diabetes, but only half are diagnosed, according to the association. Widespread use of the FPG test, with appropriate screening and retesting, could help identify up to 2 million people yet undiagnosed, it says. The recommendations, resulting from an update of a project last undertaken in 1979, are the result of a two-year review of more than 15 years of research.
More than 90 percent of diabetics have type 2 diabetes, which results from abnormal levels of insulin. It typically occurs in those over 45, overweight and sedentary, with a family history of diabetes. In its early stages, type 2 can be treated effectively with healthy diet and regular exercise. About 700,000 people suffer from type 1 diabetes, characterized by a total failure to produce insulin. It usually strikes children or young adults and requires insulin injections two to four times a day.
With such stakes, it seems critical to ask whether managed care organizations are adopting the new guidelines.
Unequal commitment
While there's little debate on the need for diabetes screening and prevention programs, not everyone is on the same page when it comes to carrying out the ADA guidelines. For example, a Gallup survey of 252 of the country's largest employers found that a large percentage of health plans fail to provide coverage for essential diabetes management tools such as patient education classes. Home glucose monitoring also is seldom covered.
"There's some difference of opinion as to who should be screened and when it should begin," says Anastasia V. Tsiros, conference manager for the Disease Management Congress and contributor to the Disease Management Society, education arms of the Waltham, Mass.-based National Managed Health Care Congress. Some groups have begun to follow ADA guidelines and require screening of the suggested population; other health plans will leave it to the discretion of the physician, she says.
Some plans will be very aggressive in encouraging diet and exercise regimens, while others will be reluctant to shift their energies from secondary intervention to primary prevention when outcomes are uncertain. "Once you intervene, that's when it gets costly," says Tsiros.
The actual cost of screening is minimal. It is more the management and follow-up of patients using services such as weight control and nutrition counseling that drive costs up, she says.
"We don't know definitively how plans are using the guidelines," says Barbara Lardy, director of medical affairs for the Washington, D.C.-based American Association of Health Plans, which represents managed care organizations. "Usually when guidelines like this come out, the plans take a serious look at them and adapt them to their own programs," she says.
Some physicians, however, take the view that a health plan has no business standing between them and the recommendations of an expert committee.
But because health plans spend about $9,200 a year to care for a diabetic member–versus $2,500 per nondiabetic–plans have long had programs aimed at early detection and patient education. "I don't know how much these new guidelines have made a difference, given that they have already focused so much attention on diabetes and other chronic diseases," says Lardy.
Capitated managed care plans will be likely to adopt the stricter guidelines as an integrated part of the benefit to keep hospital utilization down, Tsiros says.
In fee-for-service plans that have loose controls on utilization, the degree to which the guidelines are observed will depend on the degree to which physicians are aware of them.
There's also the view that intervention may not be for everybody. "Will a 75-year-old patients benefit from intervention when it could take five to seven years to see the impact of the intervention?" she asks.
Patient pressures
"I believe most plans will adopt the guidelines because consumers will demand it, and ultimately, plans will use the fact that they employ the stricter diabetes screening standards–and hopefully, have better outcomes–as a marketing tool to differentiate themselves from the competition," Tsiros says.
The American Association of Clinical Endocrinologists, headquartered in Jacksonville, Fla., came out strongly in support of the new diabetes guidelines. "Unequivocally, it's clear that high blood sugar leads to long-term complications. What the ADA is saying is that if you have mildly elevated blood sugar, you might not get sick that year–or use a dollar of health benefits–but you will get sick in seven to ten years," says Stanley Feld, M.D., a Dallas-based endocrinologist who chaired AACE's diabetes guidelines committee. But health plans looking at how much it may cost to implement the new guidelines today are looking at it from the wrong perspective, he says.
"The real question is, what is the cost if you don't respond to the need for more aggressive diabetes screening and care?" Feld asserts. Managed care plans expecting to escape the cost–because they won't be around when an erstwhile member gets sick years later–are penny-wise and pound-foolish, he says.
The way Feld sees it, as managed care proliferates and access to care is increasingly restricted, more patients will develop diabetic complications–which account for 80 percent of the cost of the disease. Every health plan will have a significant number of members requiring costly care unless aggressive screening and follow-up are done in accordance with the diabetes association's guidelines.
According to AACE estimates, it costs, on average, $9,200 a year to care for each U.S. diabetic under the age of 65 and $16,500 for those over 65. But proper screening and management of the disease by the patient can cut the complication rate in half, resulting nationally in savings of $54 billion a year. Effective care of every diabetic under 65 would drop the price tag to $2,500 to $3,000 a year.
"We can't afford not to do it," says Feld.
One of the country's largest managed care companies was the first to get behind the new diabetes guidelines.
Two months after the ADA proposed the new standards, Aetna U.S. Healthcare said it would support and cover screening for diabetes beginning at age 45 for its HMO members, as well as regular testing when necessary, as endorsed by the association. The company also said it would support its physicians aggressively in efforts to comply with diabetic screenings such as eye, urine and hemoglobin tests.
One company's decision
"Diabetes is one of the nation's most serious and prevalent diseases," says Arthur N. Leibowitz, M.D., Aetna U.S. Healthcare's chief medical officer. "We support the ADA in its efforts to help identify individuals at risk for diabetes and encourage them to have necessary testing."
Last April, Aetna U.S. Healthcare became the first national managed care company to add full coverage for mammograms for all HMO members beginning at age 40, as recommended by the American Cancer Society and the National Cancer Institute. In 1996, the company developed a case management program for members with severe diabetes that provides access to endocrinologists specializing in diabetes as well as distributing educational materials.
Some endocrinologists, however, say that access is too restrictive, that a patient education program that is part of Aetna U.S. Healthcare's diabetes management program is poorly coordinated with physicians, and that it may fail to give the patient the knowledge with which to manage the disease adequately.
"The system falls down when you have paramedical personnel not supported by a physician," says one doctor. "The continuum of care is missing from the managed care companies. They're trying to say 'We're doing disease management' because they have a product to sell."
Aetna U.S. Healthcare also offers a program for diabetic women considering conception. That program helps them manage their blood sugar before conception and during pregnancy to lower the risk of birth defects. The company sends mailings to all females of child-bearing age that it has identified with diabetes in its HMOs, describing the program and the need for good diabetic management at this stage of life.
Analyzing the claims
The managed care company's outcomes-measurement arm, U.S. Quality Algorithms, identifies members at risk for diabetes by sifting through claims and pharmacy data, and tries to determine the date of each diabetic's last eye exam before implementing a program to encourage regular eye exams. A study published in 1996 found that Aetna U.S. Healthcare's diabetic reminder program resulted in a 25-percent increase in eye exams for a group of more than 20,000 diabetic members who received a mailing encouraging them to get an eye exam. Also, 48 members began laser therapy that is 95-percent effective in retarding the progression of diabetic retinal eye disease.
The outcomes subsidiary also created diabetes-specific report cards to measure care given members through independent primary care physicians. The report cards track such things as eye exams, glycated hemoglobin checks, cholesterol measurements and urine screenings as well as the number of times diabetics visited their primary care physician or endocrinologist. Other outcomes measures reported include emergency room visits and hospital admissions related to diabetes. USQA also lists patient satisfaction figures on its report cards.
The company gives physicians this information along with the average results for their peers to help them understand how their practice patterns differ from community standards and recommended guidelines.
Physicians and health plans often differ on the implications of report cards: Many doctors, regardless of what the plans say, believe that report cards are intended to force them to withhold care by conforming to the neighborhood norm or to attack fraud (too many tests), rather than to encourage them to provide high-quality care.
Despite such programs, however, Feld, the endocrinologist, claims the managed care industry is paying only superficial attention to the need for improved screening and management.
"Health plans are not adopting the diabetes association guidelines except as lip service," he declares. Follow-up, he says, is also lacking. "Their disease management programs have no substance because they don't have physicians and patients driving the program."
The American Association of Clinical Endocrinologists developed Patients First, a model of diabetic care that relies on a physician-directed team and intensive patient self-management. Feld, who heads the Patients First initiative, says the program works because it's founded on the primacy of the physician-patient relationship. In contrast, he contends, most managed care plans fragment their diabetes strategies among case managers, diabetes educators and other nonphysician providers, resulting in ineffective treatment and prevention programs.
Some are better
But the CDC's diabetes expert says otherwise.
Frank Vinicor, M.D., M.P.H., director of the CDC's division of diabetes and a member of the expert committee that developed the new guidelines, says no one has the data to know if the myriad plans are ineffective or effective in their diabetes strategies.
"Some managed care plans have taken quite aggressive approaches to identifying and managing members with diabetes," he says. "The world isn't black and white. There's a range of managed care organizations and we're seeing a variety of responses. Some have accepted the new guidelines quite actively. Others are convening internal advisory groups [of diabetologists] to determine their approach. Some leave the decision altogether to their physicians."
Eventually, most may come around. The cost savings should be too compelling to ignore.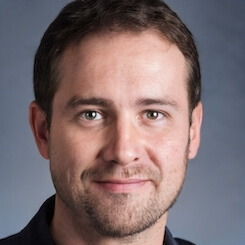 Paul Lendner ist ein praktizierender Experte im Bereich Gesundheit, Medizin und Fitness. Er schreibt bereits seit über 5 Jahren für das Managed Care Mag. Mit seinen Artikeln, die einen einzigartigen Expertenstatus nachweisen, liefert er unseren Lesern nicht nur Mehrwert, sondern auch Hilfestellung bei ihren Problemen.