Reducing paperwork, coordinating guidelines, and credentialing physicians are three areas being explored without damping the competitive spirit.
Too much paperwork is a perennial physician complaint, the American Medical Association says. Doctors hate filling out forms. In Philadelphia, even a $225 incentive couldn't entice more than 50 percent of physicians who saw pregnant women enrolled in Medicaid to complete a form that told the patient's insurer about risk factors that might complicate the pregnancy. Health plans wanted to know about things like smoking or homelessness so they could offer additional help and attempt to improve outcomes in Medicaid births.
But who could blame the physicians? Of the four health plans that cover Medicaid patients in the region, three of them expected such forms for women who were having babies. All of the forms were different, and they all had to be submitted in different ways. The fourth health plan didn't have a form; instead, staff members called the physician's office to ask questions about patients. Doctors couldn't keep track of who needed what, so many simply didn't do anything.
To get physicians to cooperate with them, the health plans decided to cooperate with one another. The four insurers founded Healthier Babies Inc., and designed a single form they all agreed to accept. Then, they sent the form — with postage-paid return envelopes — out to more than 800 physicians and other caregivers at 225 sites where obstetrical care is provided, says Richard Baron, M.D., president and CEO of Healthier Babies.
Now, physicians and nurse midwives fill out the forms and send them to Healthier Babies, where they are entered into a single database. Case managers at the health plans log on from their offices and with three clicks can see a list of their members who are pregnant and are using cocaine, for example, Baron says.
"The amazing thing, the big 'wow' of our project so far, is that more than 90 percent of the time when a pregnant woman on Medicaid seeks care, we get a completed encounter form," he says. "Our message to providers was consistent, clear, and simple." And it worked.
Combined messages
Such collaboration among health plans is becoming more common. Many insurers are identifying ways they can work together to send cohesive information to physicians, who — everyone agrees — are drowning in paperwork. The idea behind the trend is that a combined message makes it easier for physicians to comply with what health plans ask of them.
Health plans are looking for areas where they want to send the same message or get the same results, and then work together to "reduce the hassle factor for physicians," says James Purcell, president of the Georgia Health Care Leadership Council. Efforts so far are aimed at quality standards and credentialing.
These collaborations, and any effort to lessen the paperwork burdens of managed care on physicians, are welcomed by doctors, says Randolph D. Smoak Jr., M.D., president-elect of the American Medical Association. The average physician works with 11 HMOs, according to the AMA. "The amount of documentation that health plans wish to have is just overwhelming," Smoak says. "Physicians' offices are just inundated with those kinds of requests."
While health plans are often fierce rivals, it's clear that they can work together in some areas without hindering their competition for members, health plan executives say.
For example, each of the health plans involved in the Healthier Babies project uses the information it receives from the standard forms to develop different programs, says Deneen Vojta, M.D., chief medical officer and senior vice president for medical affairs at Philadelphia-based Health Partners. "We are using the data to develop our own very specific interventions for women."
Chief medical officers from several health insurers in Massachusetts have started to collaborate on quality standards and a single credentialing application, which physicians fill out to be part of a health plan. Before they began discussions, however, the executives laid out exactly what they could and could not collaborate on, says Philip Boulter, M.D., senior vice president and chief medical officer at Tufts Health Plan in Massachusetts.
"Our guidelines are pretty simple," Boulter says. "We collaborate when it will give us a better outcome than competing would; when it doesn't remove a competitive advantage for one health plan over another; when it doesn't create problems with antitrust laws; and when it is the only way something will be achieved, such as creating a single credentialing form across all of the health plans."
One of the first things the group did was send out combined guidelines on what kinds of preventive care they expect physicians to provide. "That was an obvious place for collaboration, a no-brainer," Boulter says.
Such guidelines are generally based on governmental recommendations, and health plans usually make only slight variations in them, says Barbara Crimm, R.N., director of quality management at One Health Plan of Georgia. Still, to cooperate with one another, health plans have to recognize and admit that the guidelines they send to physicians are based on industry standards and are not proprietary, she says.
Guidelines poster
Crimm is one of several quality management directors from Atlanta-area health plans who joined in 1998 to form the Quality Council, a group that looks for ways the plans can work together to improve the health of the community. The first project completed by the organization is a poster that lists preventive care guidelines, such as how often women should receive screening mammograms. Every health plan will pay for the preventive care listed on the poster, so physicians and patients can refer to it no matter what health plan the patient belongs to, Crimm says. "It is a baseline of things we all agree on."
Health plans involved in the council also are attempting to create common guidelines for treating diabetes and asthma. Based on national standards, the guidelines will outline what care insurers expect physicians to provide. "The plans already disseminate this information, but maybe something is a little bit different from the other plan's guidelines," Crimm says. "Now, we can identify the commonalties and make it clear that this is not One Health Plan's way or United HealthCare's way. This is the way to care for this disease. We are trying to help physicians get to the bottom line."
Collaboration on improving quality of care has been working for years in Arizona, where health plans first teamed up with a peer review organization, the Health Services Advisory Group, in 1993. Since then, the coalition, known as the Arizona Managed Care Quality Enhancement Program, has attempted to increase physicians' compliance with guidelines for asthma, diabetes, congestive heart failure, recognition of depression, and more.
Ten health plans participate, and they all agree to run quality improvement programs targeting the same diseases. The reach is extensive: About 90 percent of the primary care physicians in the state are under contract with at least one of the plans in the program, says Carter Marshall, clinical epidemiology director at the Health Services Advisory Group.
The plans decide individually what types of programs to run, but they all use the same standards and measurements. Then they feed data back to the Health Services Advisory Group to see how well the programs have worked.
Compliance with quality indicators has gone up for every targeted problem except physicians' recognition of depression, Marshall says. For example, in 1994, only 35 percent of patients received the baseline amount of care for diabetes. Now that number is about 60 percent, Marshall says.
"Managed care plans often make recommendations to physicians about how to treat diseases," he says. "Very often, one plan says to do one thing and another plan recommends something else. That doesn't happen here. In Arizona, the message is always the same. And it is coming from all of the plans rather than just one."
Health plans often find that they have the same goals, such as improving indicators looked at by the National Committee for Quality Assurance, says Veronica Hart, quality management specialist at InterGroup of Arizona, a Phoenix-based health plan. Working together boosts the odds that those goals will be reached, she says. InterGroup, for instance, has joined other plans to try to improve childhood immunization rates in the state. "Physicians know we are all looking for the same thing," Hart says. "We all expect them to hold the same high standards. There's no reason why any person age 2 or under should get a different quality of care."
Credentialing
The process is something all health plans have to complete for regulatory purposes, and it is not an area they compete on, notes Lee Newcomer, M.D., senior vice president of health policy and strategy at United HealthCare. United recently joined Humana and Oxford Health Plans to create a standard application form for physicians. Their physician networks overlap in several markets.
"About 95 percent of the information we were gathering was exactly the same, but perhaps was listed in a different order," Newcomer says. "So the applications had to be completely retyped each time the doctor's office received one. That just didn't make any sense."
Standardizing credentialing applications is a popular idea, and several states have mandated the use of a single form for all payers.
Of course, if all 50 states have different forms, then that would defeat the purpose of standardization, says Newcomer, who is hoping there will be a national solution. To that end, United, Humana, and Oxford have made their standard form available via Aperture, a credentialing company, to any health plan that wants it.
The American Association of Health Plans also has published a standardized credentialing form, which any health plan can download from its Web site. And though the AMA's credentialing program, the American Medical Accreditation Program, is in a state of suspended animation because of relatively low interest, AMA hopes that a rejuvenated program — now used in nine states — will grow and gain national recognition. AMAP includes making the results of a single site visit available to all health plans in an area, Smoak says.
All of these ideas for collaboration have a lot of potential, health plan executives and others agree. But getting companies to work side by side isn't always easy, and it doesn't always work, they say. Arizona's Marshall has been asked to help several other groups get started on collaboration, but the efforts often fail, he says.
Some of the challenges include getting health plans to share data and getting them to allow employees to spend part of their at-work hours on collaborative projects, executives say. InterGroup's Hart often attends half-day sessions with the coalitions she helps run, but she still can't make all of the meetings. "We put in a lot of time," she says. "But every health plan has its own priorities. You have to make sure that you are promoting your own company's efforts as well."
Still, the broad message is clear, says Baron, of Healthier Babies: "When you have health plans doing business in a market where they share a provider network, coordinated efforts to change provider behavior are going to be more successful than anything individual plans might try."
---
HMO competitors team up to fight asthma in Atlanta
The American Association of Health Plans is building a blueprint for collaboration. The organization is developing a model program in Atlanta that can be followed by health plans in any cities that want to work together toward a common goal, says George Atkins, the AAHP's staff consultant.
In Atlanta, health plans and their public health partners are targeting asthma in children. The project includes educational efforts for physicians, parents, and community health workers. Here's how they got started:
Step 1: Health plan executives decided they wanted to collaborate on a community project. Each health plan appointed a working member to the team.
Step 2: The project team researched several community problems, considering the scope of each and the potential to make a difference.
Step 3: The team chose asthma as the project to undertake.
Step 4: The health plan coalition reached out to other groups in the community, including universities, health systems, and public health agencies. The partners began working on the joint effort.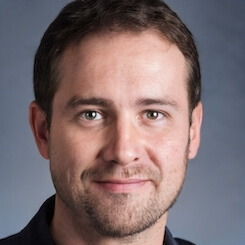 Paul Lendner ist ein praktizierender Experte im Bereich Gesundheit, Medizin und Fitness. Er schreibt bereits seit über 5 Jahren für das Managed Care Mag. Mit seinen Artikeln, die einen einzigartigen Expertenstatus nachweisen, liefert er unseren Lesern nicht nur Mehrwert, sondern auch Hilfestellung bei ihren Problemen.