On Dec. 6, 1946, a 3-week-old boy was admitted to the Hospital for Sick Children in Toronto. The tiny child was suffering from weight loss and seizures. His mother told doctors that he turned blue when he cried but now his crying sounded different—he wailed as if in pain. The child's bones were in terrible shape: X-rays showed numerous fractures, irregularities of bone growth, and osteopenia. His serum calcium and phosphate levels were normal or elevated, but he had low levels of an enzyme called alkaline phosphatase.
The boy was treated with fish liver oil, a source of vitamin D; thyroid extract, blood transfusions, and testosterone. All of it was to no avail. He died on Jan. 21, 1947, when he was just two months old.
His doctor, John Campbell Rathbun, a young Canadian pediatrician, wrote up the unusual case, and it was published in the June 1948 issue of the American Journal of Diseases of Children, a predecessor to JAMA Pediatrics. Rathbun's differential included osteogenesis imperfecta (brittle bone disease), achondroplasia (a form of dwarfism), and renal hyperparathyroidism, but he settled on the low levels of the alkaline phosphatase as the root cause of the boy's disease. The article was titled, "Hypophosphatasia, A New Developmental Anomaly."
Searching for a treatment
It would take decades to fully elucidate what is now known to be a rare inherited error of metabolism caused by mutations of the alkaline phosphatase (ALPL) gene that result in deficient activity of alkaline phosphatase and low levels of the enzyme in serum and bone. Hypophosphatasia (pronounced high-poe-FOS-fah-TAY-zee-ah) affects about 1 in 100,000 children. Both boys and girls may be affected, and it appears to be more common among whites. More than 250 mutations have been identified in the ALPL gene that lead to varying levels of alkaline phosphate activity. But clinically, the illness has been grouped into six categories with a range of presenting symptoms that relate to the activity of the alkaline phosphatase. The most severe forms typically follow an autosomal recessive inheritance pattern, which means both parents have passed on a mutated ALPL gene to the child although they themselves are asymptomatic. The lowest level of activity can result in death in utero, with virtually no mineralization of the skeleton. But as levels of the activity of the enzyme rise, the bones are less affected and the condition is less severe. Some childhood cases can be relatively mild, and adult cases, milder still.
Hypophosphatasia affects bone because the lack of alkaline phosphatase activity leads to an accumulation of inorganic pyrophosphate in the bone tissue, and inorganic pyrophosphate inhibits bone mineralization. Vitamin B6 may climb, which in severe cases can lead to seizures. In some cases, early loss of primary (baby) teeth is a symptom because hypophosphatasia is associated with low levels of cementum, the gluelike substance that holds teeth to the periodontal ligament. The condition may also lead to short stature, bowed legs or knock knees, enlarged wrist and ankle joints, and abnormal skull shape.
In the '80s, scientists attempted to replace the alkaline phosphatase with intravenous infusions of plasma enriched with the enzyme from patients with Paget's disease, an illness that causes an elevated level of this alkaline phosphatase. It didn't help. About 10 years later, alkaline phosphatase purified from human placentas was used as a treatment, but that was another dead end. So there was no approved treatment for patients with hypophosphatasia.
That changed in October when the FDA approved asfotase alfa, sold as Strensiq.
Fewer children on ventilators
Asfotase alfa is a soluble glycoprotein composed of two identical polypeptide chains, each with 726 amino acids. The agent is created with recombinant DNA technology in Chinese hamster ovary cells, which may seem odd, but hamster ovary cells have become an invaluable part of the development of many biological agents. The FDA-approved indications for asfotase alfa include perinatal/infantile and juvenile-onset hypophosphatasia. It is administered subcutaneously in two different doses and intervals; 2 mg/kg three times per week and 1 mg/kg six times per week.
Asfotase alfa was studied in single-arm studies with no control group in 99 patients. Because there was no other approved therapy, the researchers compared data from patients treated with asfotase alfa with historical data from patients who weren't treated with drugs. Historical controls are sometimes frowned upon, but in this case there really wasn't any choice. The people enrolled in the studies ranged from infants who were just a day old to adults in their 50s, but everyone had a diagnosis of perinatal/infantile or juvenile-onset hypophosphatasia. Most were treated for more than two years, but some received treatment for more than six years. Many endpoints were considered, including the results of a number of bio­chemical tests, radiological measures, survival, and ventilation-free survival.
Treated patients reached desirable levels of both alkaline phosphate and inorganic pyrophosphate within 6 to 12 weeks of treatment. Bone biopsies demonstrated improved bone mineralization but data were insufficient to assess the effect of the new agent on fractures. The study results showed that 81% of those treated with asfotase alfa survived through their last assessment compared with 5% of historical controls. Many infants with the condition need to be on ventilators, and the studies used to get FDA approval showed survival without ventilation in 96% of those treated with the new agent vs. an estimated 31% of the historical controls.
Adverse reactions included injection-site reactions in up to 90% of patients and ectopic calcifications in up to 55% of patients, depending on their specific form of hypophosphatasia and the doses with which they were treated. About 15% of people in the studies had allergic reactions, including emesis, fever, headache, flushing, irritability, chills, skin erythema, and rash.
The company that makes asfotase alfa, Alexion Pharmaceuticals, specializes in drugs for rare diseases. The company, headquartered in Cheshire, Conn., has a service it calls "OneSource" that is staffed by case managers who are nurses. The company's website for its leading drug, eculizumab (Soliris), says that the OneSource care managers help coordinate care and "provide information about reimbursement."
Managed care implications
Because the dose is weight-based, it is difficult to predict the cost of asfotase alfa exactly, and payer costs are going to vary some with the patient mix. But there's no doubt that this is an ultra-expensive drug, priced at close to $300,000 per year—and people may need to take this agent for the rest of their lives. The data now go out seven years, and asfotase alfa appears to be effective at reducing the need for a ventilator and prolonging life, but it is not a cure.
By itself, asfotase alfa won't move the PMPM cost needle very much because hypophosphatasia is hen's-teeth rare. But the number of rare diseases with an extremely expensive treatment is increasing, so public and private payers alike have good reason to worry about the cumulative effect on their budgets.
It does not take much more than a glance at the federal government database of clinical trials at www.clinicaltrials.gov to see that Tomorrow's Medicine shines with hope for people with rare and previously untreatable conditions. But look at the prices of the approved drugs, and worry clouds the picture. How are we going to pay for this bright new future?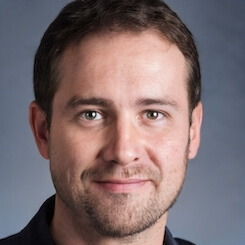 Paul Lendner ist ein praktizierender Experte im Bereich Gesundheit, Medizin und Fitness. Er schreibt bereits seit über 5 Jahren für das Managed Care Mag. Mit seinen Artikeln, die einen einzigartigen Expertenstatus nachweisen, liefert er unseren Lesern nicht nur Mehrwert, sondern auch Hilfestellung bei ihren Problemen.