CUTTING COSTS
Viewing obstacles as opportunities can lead to professional success and personal satisfaction. Pointers from the business world, applied to health care.
In the health care industry, life and well-being are the key commodities. When patients' lives are at stake, there is very little room for error. The same is true on the financial and managerial side of a health care organization where mismanagement results not in loss of life, but in limited efficiency. The challenge is to keep costs down while continuing to provide quality care.
Faced with what may seem to be a conflict at times between these two goals, managed care professionals are asking what it takes to excel as a leader of effective, ongoing cost reduction.
Five costly mindsets
Five faulty mindsets prevent managers from running leaner and more efficiently. They are:
Assuming that the job is done because the department, hospital, or provider has already reduced so much.
Undertaking cost reduction just because the boss requires it.
Waiting to be told how much to cut.
Accepting structural or policy constraints as excuses for high costs.
Attempting to go it alone.
The first step toward increased efficiency is to renounce these mindsets. This requires a complete reversal of attitude. Instead of being a victim of pressures and circumstances, harassed by unsympathetic superiors and outside interests, the idea is to view cost reduction as a welcome challenge and an opportunity to increase efficiency and personal satisfaction.
The five faulty mindsets now become five guidelines for success:
Expect to improve cost performance every year.
Strive to eliminate waste. Implement effective record keeping, scheduling, and inventory control through proper process management. Set long-term goals to improve performance year after year.
Embrace cost reduction as a top goal and make it a part of the team's standard operating procedure.
View cost-performance improvement as an ongoing responsibility for the entire team. Blend financial concerns with patient concerns.
Propose the amount by which the department will reduce its costs.
Effective managers know their departments well and understand where their strengths and weaknesses are. Staff members have hands-on, day-to-day experience in departmental operations. These are the people best qualified to propose ways to streamline procedures and eliminate inefficiencies. Being proactive assures greater control for the manager and staff, as opposed to being told what and how much to cut by superiors who may lack insight.
Find new ways to reduce costs.
Pave the way for new structures, systems, and policies. Change may come slowly, but nothing is immutable in the long run. Learn to juggle short-term operational cost constraints with long-term cost improvement across the organization.
Collaborate with peers inside and outside the organization to generate new ideas and innovative approaches to cost reduction.
Teamwork within the department is only the beginning. Successful managers are creative thinkers who are not afraid to go outside the department or the organization to seek fresh new ideas and approaches to cost reduction.
Cutting costs for better care
Although it may seem at times that cost cutting is an end in itself, remember that the idea behind it is to increase efficiency. There is certainly nothing wrong with that. In the area of patient care, prevention and early detection have long been recognized as the best way to cut costs. Once conditions have become life threatening, treatment is far more expensive. "We believe that high quality medicine is cost-effective medicine," says Jim Harris, director of public relations at Cigna HealthCare of California. "We work closely with employer groups, many of which have wellness programs on site. Employees can receive information and screenings to identify conditions before they become serious."
The prevention principle can be applied to the area of administration. When managers take charge to identify nonoptimum conditions in their departments and develop innovative ways to streamline operations, the resulting increase in productivity is far superior to one imposed by outside pressures once the problem has come to the attention of others.
The reason some managers are still reluctant to cut costs is that they believe it will defeat the purpose of providing quality care. "Understand that care management and controlling your costs is quality care," says Beverly Hayon, director of media and issues, at Kaiser Permanente. "Solutions include consolidating back-office procedures, such as billing, claims, and other nonmedical services." Many organizations have benefited from eliminating redundancies and inefficiencies in the areas of inventory management, labor-intensive manual processes, and personnel turnover.
Many cost-cutting measures either have no effect on the quality of care or even serve to improve care.
An organization in the Midwest, for example, found that antibiotics were administered prior to surgery more than 48 hours prematurely. By amending protocols to reflect the appropriate standard of care for prevention of infection, it was able to reduce costs in this area. As an added benefit, patients were no longer medicated unnecessarily with the risk of building up a resistance to antibiotics.
The same organization examined the equipment used by orthopedic surgeons and found that they were using different brands of what was essentially the same tool, just because of the surgeons' personal preferences. When the doctors agreed to select one or two of the less expensive, but equally effective, brands, costs were significantly reduced.
Keep in mind, however, that a careful evaluation of existing conditions and processes is prerequisite to safe and meaningful cost cutting. "Scrutinize your operations very carefully to see that you continue to provide the best possible medical care in the most efficient, quality, and ethical manner," Hayon recommends. Rash decisions can backfire.
Sometimes, cutting costs for the long run requires an initial outlay. "We're making investments in technology such as clinical information systems," says Hayon. "These require a large expense up front, but will really change the way health care is delivered and bring great savings down the line."
Reaching out
Another reason change is sometimes difficult to embrace is that the health care industry is still characterized by a great deal of "silo" culture. Departments operate independently and interdepartmental communication is poor or nonexistent. Today's successful manager needs to be a generalist who sees the whole picture and ensures that the organization as a whole benefits. This requires leadership skills, courage to go out beyond the department, and the ability to integrate solutions from multiple sources.
Poor labor-management relations can also be a drain on resources. "The adversarial relationships some companies have with their unions waste a tremendous amount of energy, time, and resources," says Hayon. "If you can develop a new culture where labor and management work together and learn from each other, you can realize great savings."
Effective leaders must look not only beyond the department, but also beyond the organization. Again, the patient-care side has taken the lead in this regard. Cigna HealthCare of California, for example, participates in a benchmarking program measuring the effectiveness of preventive care. "We also have close working relationships with many of our medical groups and IPAs," says Harris. "We support their innovative ideas for dealing with particular conditions or population groups and share successful models with other groups."
Benchmarking and best-practices approaches can result in greater efficiency on the administrative side as well. Just because today's environment is competitive doesn't mean organizations can't learn from one another. Effective benchmarking goes beyond means and medians. It's a matter of communication. Discovering how other organizations routinely perform the same processes with lower costs or better outcomes means establishing relationships with colleagues and sharing information to generate new ideas and opportunities.
New lines of communication across departments and organizations bring a breath of fresh air and a wealth of new ideas to replace outmoded structures and processes. When departments take new ideas to heart, it can make a tremendous difference.
Best of both worlds
Managed care providers, hospitals, and insurance companies all have the same goal — to provide quality care while reducing expenses. When change is set in motion, trial and error are the order of the day. However, the amount of error can be minimized through communication and a willingness to accept new ideas.
The keys to success are responsible thinking outside the box and keeping communication open across departments and organizations. By implementing benchmarking programs, the management side of an organization can become as proactive and effective as the medical care side.
"Health care used to be a runaway industry with little control over costs," recalls Hayon. "Then the pendulum swung perhaps too far in the other direction with organizations trying to run health care like a Wall Street business. We're finally beginning to combine the best of both worlds, operating like businesses while still retaining the heart and soul of medicine. And that's about taking care of people and doing so in the best and most ethical way. When you look at it in this light, you begin to think creatively and find new and better ways to deliver health care."
---
Our most popular topics on Managedcaremag.com
---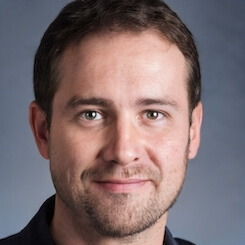 Paul Lendner ist ein praktizierender Experte im Bereich Gesundheit, Medizin und Fitness. Er schreibt bereits seit über 5 Jahren für das Managed Care Mag. Mit seinen Artikeln, die einen einzigartigen Expertenstatus nachweisen, liefert er unseren Lesern nicht nur Mehrwert, sondern auch Hilfestellung bei ihren Problemen.