Maine's health care reformers are on course to deliver a controversial universal care plan. But is the coast clear?
In Maine, the state motto is summed up in a single Latin word — dirigo — which in 21st century America translates into a bare-knuckled political proclamation: I lead. So when the newly elected governor of Maine was casting around for a name to brand on the state's groundbreaking universal health plan, Dirigo Health Plan had just the right ring to it.
"Pretty humble, huh?" says Trish Riley, one of the architects of the plan and the state's newly minted health czar, with a laugh.
Riley has good cause for cheerfulness. In just a matter of months, Dirigo steamrolled from an ambitious campaign promise to knit together an affordable universal health plan into a comprehensive and complex piece of legislation that quickly developed broad bipartisan support. At a time when most states are reacting to historic budget crises by slicing Medicaid enrollments and trying to control drug prices, Maine has mapped out a pioneering path for health reform that goes way beyond simple cost-control strategies.
By all accounts, the state is marching to its own tune. And there's a lively debate over whether Maine is a trendsetter or just blazing a lonely path in the political wilderness.
Just last May, the state won the U.S. Supreme Court's crucial — if provisional — approval of Maine Rx, a controversial effort to broaden access to low-cost drugs on the state's Medicaid formulary to low-income families outside of Medicaid. The pharmaceutical industry has fought it tooth and nail, afraid other states might soon follow suit.
But in September, when Dirigo became law, Maine set in motion an unprecedented experiment in universal coverage. The statute spells out a "cooling off" period for higher prices. Governor and chief proponent John Baldacci has funneled $53 million in federal funds to prime the pump while initiating what he widely proclaims will be universal coverage. The compromise plan agreed to by the legislature puts a one-year halt to brick-and-mortar expansion of health care facilities while creating a host of quality initiatives intended to bring down providers' costs so they in turn can back away from ever-increasing demands from health plans. The handful of managed care organizations that operate in Maine can, in theory, then stabilize premiums and start funding the state plan out of the cost reductions.
The measure has stirred reactions that run from shock to sheer joy. But private plans say they're ready to do their part to make it work. Even the state's hospitals — still steaming from being fingered as the biggest culprit for driving costs up — ultimately agreed to do their part to slash costs.
But in some quarters, enthusiasm for Dirigo is hard to find.
"It isn't going to be close to universal care," says Steven Michaud, president of the Maine Hospital Association.
He concedes that the legislation was a response to real problems: a relatively poor state has a large and growing population of aged citizens demanding more and expensive advanced care while costs soar — a recipe for dramatic legislative response. Add a legislature controlled by a dominant Democratic party and Michaud worries that today's voluntary price caps may quickly give way to rigid price controls. And when he talks with other associations around the country, what he hears are real concerns that what gets started in Maine may spread to their region next.
"And they should be concerned," says Michaud. "This is an issue from Maine to California. It's a sign of the times."
The biggest sign of all may point to health care's growing role as a Main Street pocketbook issue. It was also a ripe campaign issue for Baldacci, the Democratic candidate last fall. Throughout that campaign, Trish Riley was a close adviser on health care reform. And soon after the votes were cast, he named her to the new post of director of health care policy and finance.
"The governor felt that it was a social injustice for people to get up and go to work every morning without having health insurance," says Riley. And there were plenty of Mainers who agreed.
But Riley quickly adds that there was an important economic incentive in play as well. In Maine, about 9 in every 10 commercial enterprises is a small business, employing fewer than 50 workers, and their health care insurance costs were ascending. Premium shock was a reality, and not just for businesses. Single coverage was shooting up as well.
In a state that is struggling with declining industries, health care was growing by leaps and bounds. Sixty percent of all new jobs in the state were in health care, which carried a steep price tag, says Riley.
"We were," she says, "kind of eating our own young."
"Businesses in the state have been crying out for health care reform and something to control costs," says Kristine Ossenfort, a lobbyist for the Maine State Chamber of Commerce. In one recent member survey, she says, 83 percent reported annual premium increases ranging from 10 percent to a stinging 40 percent.
For many, though, the key health care stat was the number of hospitals in the state: 39, to serve a population of 1.2 million spread over a huge swath of territory. That's 1:30,000. Nationally, it's 1:49,000.
"In Maine, health insurance is very, very expensive," says Katherine Pelletreau, executive director of the Maine Association of Health Plans, "in large part because you have so many hospitals serving a small population in a big state."
"There is," responds Michaud vehemently, "absolutely no data" to back up that contention. "It's a fantasy."
What he and Pelletreau can agree on is that the measure passed muster largely because Baldacci's political fortunes were shining bright.
"The cards lined up in Baldacci's favor," says Pelletreau. The state elected a Democratic governor with a Democratic House and Senate.
"If we'd had a Republican House or a Republican Senate," asserts Michaud, "we wouldn't be having this conversation." Backing a measure destined for success with considerable popular support, says Michaud, was an easy thing to do. Riley, however, points to the two-thirds vote in each house and strong committee support before the vote.
"There's a tremendous amount of hype right now," says Michaud. But in two or three years, that hype will give way to the grim reality that this is no formula for universal coverage. "On its face," he says, "it's laughable."
The reformers inside state government, meanwhile, are as serious as a heart attack.
The Plan
"The whole system is based on the notion that you can't do just one thing," says Riley. For reformers, anything meaningful required system redesign. Originally, Dirigo was supposed to be funded by a 4-percent tax (intended to capture savings from avoided bad debt and charity care) on health plans, which were to be prohibited from passing the tax on in higher premiums. And you can still hear the echo of disbelief when the managed care industry discusses the proposal.
"I think that health plans were shocked by some of the aspects" of reform, says Pelletreau. Not being able to pass along the cost of Dirigo ranked as one of the biggest surprises.
State leaders, though, agreed to a compromise. Instead of the tax, federal money was substituted in the first year. Providers and plans agreed to do their best to limit price increases to 3.5 percent and 3 percent respectively. Companies with fewer than 50 full- and part-time workers were offered a plan that gives them tax-deductible coverage for 60 percent of the cost of family care. Private health plans — and there are three that dominate the market: Anthem Blue Cross and Blue Shield, the biggest and dominant business insurer, followed by Cigna and Aetna — will bid to manage that care and are also being asked to bid on covering low-income families under the state plan. By pooling money from employers, workers, the state and federal governments, and charity care, while putting the brakes on rising costs, Riley says they can get everyone in the state insured.
To complete the re-engineering of the state's health care system, Maine is pushing a host of new quality measures like disease management, prevention, and promoting best practices as a way to gain measurable savings that can come back to the state through the health plans. If costs can be sliced 3 percent, the reasoning goes, premiums can too.
But the honeymoon for Dirigo hasn't ended and there are still so many uncertainties around the details of the plan that insurers still don't know if they will participate, says Pelletreau.
"If they can't predict the risk and cost," she says, "they won't be able to bid on it."
As for the notion that providers will back off of demands for increased compensation, Pelletreau is openly skeptical. "We see that as a weak link in the bill."
Premiums are linked to inflation, says Pelletreau. And it is those same inflationary forces that Roberts points to when citing the 14-percent jump in premiums that Anthem pushed through last year for the small-group employer market. Nevertheless, says Sharon Roberts, Anthem's director of stakeholder relations in Maine, "we are going to do our absolute best" to comply with price guidelines.
Even doubtful Michaud says that most hospitals in the state will probably manage to get their costs down to about a 3-percent increase — with a few significant exceptions. "The major medical centers are going to have a tough time," he says.
Just consider the additional costs of new stent technology, says Michaud, and you can see why many institutions aren't going to hit the mark. What they can do is stop building new facilities, drop popular but uncompensated programs for smoking and obesity and — the big one — cut wages for nurses and other workers.
But even with costs down, says Michaud, hospital charges for insured patients will still be going up two to three times the overall 3 percent that the state is looking for, in large part because the hospitals will be shifting costs to those patients who can pay. To pass Dirigo without any new taxes, says Michaud, the state sliced Medicaid reimbursements to hospitals, making cost shifting inevitable. And as for universal care, he adds, forget it.
Few employers not willing to cover workers now are going to go for a plan that has them putting up 60 percent, he predicts.
On the plus side, says Roberts, Maine does have a few good cards to play in the reform game: The uninsured rate is low, children have been shifted into the state Medicaid program and there are good statistics for teenage births. On the "horrible" list, Roberts puts a terrible record on chronic diseases and a litany of factors — smoking and drinking, for example — that drive up chronic disease costs.
Those were big considerations when Baldacci's original proposal for a 4-percent-premium tax with no pass-throughs first came up. Once the state backed off the tax, which Roberts saw as a sure-fire formula for losing money, the health plans became more receptive.
"At the end of the day," she says, "we believe it could have a very positive outcome."
Or not.
Work to do
Among the potential pitfalls, Roberts lists Dirigo's unproven approach along with a broad-based and complex approach to cutting costs. "The devil is in the details, and there are a lot of details to work out."
With the state looking to health plans to start funding the program in its second year, there is precious little time to get those details worked out. Roberts has concerns about the state approach to subsidizing small company insurance. Small companies can contribute 60 percent of the cost of family coverage with the state subsidizing the rest. But right now, she says, most companies that offer coverage at all typically provide insurance for the employee alone, with the cost of family coverage coming out of the workers' pockets. "That can be an expensive requirement."
Of course, Dirigo's performance will hinge on the savings anticipated by broadening coverage and lowering the cost of charity care to providers. And if those savings don't show up?
"Interesting question," responds Roberts. The original bill set up a rate-setting program to govern providers' prices, a measure that was removed in the effort to gain support. If savings don't pan out, the governor may have to sacrifice political support for some hands-on cost-cutting.
"The governor and his staff would have to go back to the legislature for more stringent controls on pricing," says Roberts.
If she's right, Michaud will be the least surprised health official in the state. Right now, he says, all the hype around Dirigo is drowning out a bottom-line belief by physicians, hospitals, and just about everyone else in health care that Dirigo won't succeed. But price controls won't work either.
"I think we're in this for the long run." If that means another bruising legislative fight in two to three years, Michaud says he's ready. In the meantime, he plans to spend more time educating people on why health care costs are going up — and why caps won't make the problem go away.
---
Our most popular topics on Managedcaremag.com
---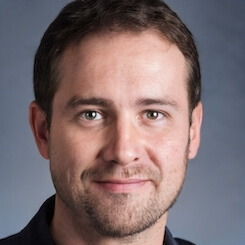 Paul Lendner ist ein praktizierender Experte im Bereich Gesundheit, Medizin und Fitness. Er schreibt bereits seit über 5 Jahren für das Managed Care Mag. Mit seinen Artikeln, die einen einzigartigen Expertenstatus nachweisen, liefert er unseren Lesern nicht nur Mehrwert, sondern auch Hilfestellung bei ihren Problemen.