The current armamentarium against Alzheimer's disease consists only of drugs that provide symptomatic relief, and the benefits are modest at best. Medications that can stop, slow, or prevent the underlying pathophysiology of Alzheimer's disease are desperately needed.
Change in age-adjusted death rates for selected causes of death for all ages, by sex: U.S., 2003–13
CLRD=Chronic lower respiratory disease.
Source: National Center for Health Statistics, Health, United States, 2014
Several companies have developed drugs that act against β-amyloid plaques, which are thought to play a central role in causing Alzheimer's, only to see them falter in late-stage clinical trials. In fact, some have questioned whether β-amyloid plaque is the right target for treatment drugs. So it caused quite a stir earlier this year when Biogen presented encouraging data from an interim analysis of a phase 1b trial of aducanumab, a high-affinity antibody against β-amyloid, at the International Conference on Alzheimer's and Parkinson's Diseases in Nice, France. Based on these results, Biogen plans to start a phase 3 trial of aducanumab later this year.
The multicenter, randomized, double-blind, placebo-controlled study involved people with prodromal or mild Alzheimer's who were, on average, between 70 and 74 years of age and were confirmed to have β-amyloid plaques using a florbetapir positron emission tomography (PET) scan. One hundred sixty-six subjects were randomized into 1 of 5 treatment groups (placebo, 1 mg/kg, 3 mg/kg, 6 mg/kg, and 10 mg/kg of aducanumab) for 52 weeks.
Reduction in amyloid plaque, as measured by the Standard Uptake Value Ratio (SUVR) of florbetapir, was seen at 26 weeks with further reductions at 54 weeks. With the mean baseline SUVR value between 1.4 and 1.5 among all the study arms, the mean composite SUVR in the highest dose arm was about 1.175 by Week 54 (in healthy people, SUVR is <1.13). Importantly, in addition to the significant reduction in amyloid plaque measurements, aducanumab was also associated with a slower rate of cognitive decline, as measured by the Mini-Mental State Examination (MMSE) and Clinical Dementia Rating Scale-sum of boxes (CDR-sb) scores.
Preliminary data show aducanumab reduced amyloid plaques, as measured by SUVR
Change in SUVR
*Denotes statistical significance
Sources: Sevigny J et al., Neurodegenerative Diseases, March 2015; Sevigny J et al., 12th International Conference on Alzheimer's and Parkinson's Diseases and Related Neurological Disorders, March 2015; Biogen news release, March 20, 2015
The phase 3 trial has been designed to include more than 1,000 patients. The failures of other β-amyloid drugs are recent enough to guard against unbridled optimism. But if aducanumab were to make it to market, it would be a major advance to have a disease-modifying drug for Alzheimer's disease.
Krishna Rutvij Patel, PharmD, is a clinical services manager at MediMedia Managed Markets. She is an adjunct faculty member of the Philadelphia College of Pharmacy and a 2012 graduate of the school.
Explore the complexities of the biosimilars' landscape, such as naming, interchangeability and substitution, differences in the manufacturing processes, as well as the approval pathways & FDA guidelines for biologics, including draft guidance on biosimilars.
USA-BIO-106112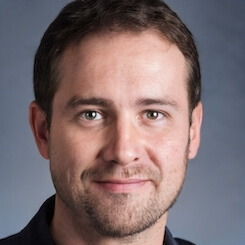 Paul Lendner ist ein praktizierender Experte im Bereich Gesundheit, Medizin und Fitness. Er schreibt bereits seit über 5 Jahren für das Managed Care Mag. Mit seinen Artikeln, die einen einzigartigen Expertenstatus nachweisen, liefert er unseren Lesern nicht nur Mehrwert, sondern auch Hilfestellung bei ihren Problemen.