As the number of onsite clinics at factories and office parks expands, will employers start to think they don't need managed care contracts?
When Toyota opened a $1.23 billion truck manufacturing plant in San Antonio in 2006, the company sought a laudable level of productivity from employees and onsite suppliers, the independent companies that sell the car parts that Toyota uses. So in an updated version of a practice dating back to the Industrial Revolution, Toyota spent $9 million to build what is perhaps the largest U.S. company clinic.
Inaugurated in 2007, the 20,000-square-foot health center is the size of a small grocery, with 22 exam rooms, blood-draw laboratory, digital radiology, and high-volume pharmacy dispensing up to 200 prescriptions daily. Three primary care physicians, three dentists, two physical therapists, a part-time optometrist, and other clinicians make up the team.
"We're getting much better service at a much better cost point than we did before," says Ford Brewer, MD, MPH, the former medical director and assistant general manager for health and wellness at Toyota. (He was with Toyota when this interview took place.) Ford's "before" refers to the company's association with Anthem Blue Cross & Blue Shield.
Toyota, which is fully self-insured, expects to recoup its investment quickly through what it has already experienced: a 33 percent decline in referrals to specialists plus a 25 percent reduction in urgent care and emergency visits. Indirect cost reductions from chronic disease management, less absenteeism, and less presenteeism push savings even higher, Brewer says.
The automaker is among a growing number of employers frustrated with managed care's unfulfilled promise to hold down health costs. They looked for any solution, beyond pressing MCOs for discounts or charging workers more for fewer medical benefits. "There is only so much burden you can put on employees," says Blaine Bos, a partner at Mercer, the consulting company. "The largest employers recognize that cost shifting has run its course, and that is part of the reason for the growth of clinics."
On any given day, companies experience an estimated 15 percent productivity loss because of health problems, according to Sean Sullivan, president and CEO of the Institute for Health and Productivity Management, a not-for-profit research company.
One in three employers with 500 or more employees now offers worksite or near-site medical clinics, according to the 2008 Mercer National Survey of Employer-Sponsored Health Plans. Reducing and controlling health care expenses, convenience, better access to preventive care, and encouraging employee use of health and wellness programs were major reasons cited.
Worksite clinics could swell from about 2,200 today to 7,000 by 2015, notes a white paper, "The Growth of On-Site Health Clinics," released in November by the research organization Fuld & Co. They would serve about 10 percent of the U.S. population under age 65.
The trend has not escaped the attention of health insurers. Some of them are diving into the clinic vendor business and some are supplementing clinic services. MCOs that are not in the clinic business could be left in the cold, one vendor predicts.
"As more companies add clinics and potentially self-insure, they could cut out managed care contracts all together," says Allan Khoury, MD, PhD, chief medical officer of Take Care Health Systems, a wholly owned subsidiary of Walgreens, the largest U.S. onsite clinic provider. Khoury was once an internist at Kaiser Permanente.
The number of worksite clinics belies a rising tide of multiple employers in close proximity — in a business park, for example — who are banding together to support shared near-site clinics, just as solo business people in executive suite arrangements share office space, conference rooms, and secretarial services.
"You have two or three midsized employers for whom having a dedicated clinic might be a stretch to fully underwrite," says Mercer's lead clinic consultant, Bruce Hochstadt, MD. "It works in industries where there are no security issues with nonemployees coming onsite, if there is no exposure to toxic chemicals, or if they require a security clearance."
Clinics are a hit with both employers and employees, Hochstadt says. "There has been a lot of enthusiasm, bordering on euphoria."
About 60 percent of Toyota's estimated 7,000 employees, onsite vendors, and their families use the San Antonio clinic for primary care, encouraged by lower copayments than if they chose the company's offsite, high-performance network of physicians and hospitals that have documented efficiency. Other companies, like Pepsi Bottling Group, encourage clinic use by making their services free, a compelling inducement for low-income workers for whom out-of-pocket health costs have become a hardship. Other draws could include free wellness visits, no waiting, and more time with a physician or nurse per visit.
Overall, clinics can save employers as much as 25 percent in employee health care fees over initial setup costs in their first year, and even more in the second year, as workers discover the clinic's advantages, Hochstadt adds.
Part of the reason is that clinics generally refer fewer than 1 in 10 patients to specialists; offsite clinicians refer 3 in 10, reports Stuart Clark, executive vice president for the clinic vendor Comprehensive Health Services in "On Site Health Centers Guide Employees' Health Care Spending," published in Compensation & Benefits News in September. What is more, clinics help reduce the cost of pharmaceuticals, which make up 20 percent of an employer's health care budget, because company clinicians prescribe generic drugs more frequently, Clark writes.
Employers derive additional savings from onsite drug testing, employment physicals, and risk management when there is safety and on-the-job treatment of injuries or illness. Clinics can also be a recruitment and retention tool and create a culture of caring. Employees might think twice before switching to another company because of their relationship with the doctor and nurse in the company health center.
Clinic convenience reduces access problems, encouraging employees to manage chronic conditions, which leads to fewer large claims. With clinics only a few steps away, workers can visit, rather than leave warning signs untreated. So a cold might not turn into bronchitis, and high blood pressure might not lead to a stroke. Press reports are replete with true-life dramas about how company clinicians may have saved workers from burst appendixes, heart attacks, and other maladies.
"Employees face heavy, stressful workloads," Hochstadt says. "The conscientious worker who sees pink slips flying around might be reluctant to take a half-day off to get something checked out. But not if he is looking at only 20 to 30 minutes at an onsite clinic." There is no way to put a monetary value on saved time and prevented illnesses.
Corporate health offices offer a wide range of services. For example, Disney World's new $6 million, 15,000 square foot primary care clinic — its first, which opened in October in Orlando, Fla. — includes urgent care and behavioral health. At the clinic, Cigna, the company's benefits administrator, has a full-time staffed office to explain benefits to Disney's 40,000-plus workers and their families. Preventive services, such as screenings and immunizations, are the most common services offered, according to the 2007-2008 Watson Wyatt Onsite Health Center Survey of 84 human resource and benefit managers at organizations that have clinics and at least 1,000 employees.
If you can't beat 'em
Cigna's goal over the next 12 to 18 months is to open 25 turnkey clinics operated primarily by nurse practitioners for industrial and government clients modeled on the four company clinics on some of its own employee claim-processing campuses. Cigna nurses will undertake complete health risk assessments and participate in disease management and educational programs.
"Since all of our clinics have electronic medical records, we have a connectivity advantage in that we can collect clinical information and give a very meaningful report to an employer on what is happening with its employee population," says Kurt Weimer, who runs Cigna's onsite health programs.
However, more than half of all companies with onsite clinics do not integrate their health center data with their health carriers' experience, so it can be a considerable challenge for employers to measure results, according to the 2007-2008 Watson Wyatt survey.
Blue Cross of Northeastern Pennsylvania got into the clinic vendor business in 2006 when a wholly owned subsidiary, AllOne Health Group, purchased Health Resources of Woburn, Mass., an operator of 80 occupational health clinics that has been in business since 1971. AllOne is not restricted to building, staffing, and managing clinics in Blue Cross's 13-county area, but can build and run clinics anywhere in the world. Since the purchase, the company has established operations in 14 employer locations.
Employers press insurers
Other carriers, such as Aetna, have been urged by employer clients to become clinic vendors. "Over the years, we have done quite a bit of analysis to see what would make sense," says Pam Kehaly, Aetna's head of national accounts. "For a variety of reasons, we've made the decision to supplement an already existing industry, adding strengths that we can uniquely bring to the table."
Last August, the company rolled out Aetna Health Connections Direct2You. The program, already purchased by a handful of clients, brings onto employer campuses various services, such as nurses to perform biometric screening, health coaches to work with chronic conditions, behavioral counselors to conduct depression counseling, and other specialists for a limited number of hours daily or weekly. "We can supplement these services with our rich data set to create an integrated, end-to-end view of the patient. We are playing to where we have strengths, rather than build a whole new operational arm of our organization," Kehaly says. "To make the full range of services available to our customers, we also have just announced a strategic preferred relationship with Concentra. This agreement expands our program to include worksite medical centers, where experienced Concentra physicians and medical experts provide acute episodic medical and occupational care."
Employers desiring onsite clinics have three choices: outsourcing (hiring third-party turnkey vendors); insourcing (contracting directly with outside health care professionals to staff and manage the facility); or placing health care professionals on the payroll.
"More and more employers are choosing to outsource because running clinics is far afield from their core competency," says Mercer's Hochstadt. Do-it-yourselfers must, among many other things, purchase medical malpractice coverage and hire biomedical waste disposal services.
"Though managing a clinic is a stretch, with a steep learning curve and a resource drain, some companies that do it themselves eventually get good at it," Hochstadt adds.
One employer had so much success with its own clinics that other employers requested that it get into the clinic vendor business. Quad/Graphics in Sussex, Wis., a fully self-insured magazine and catalog printer with 9,000 U.S. employees, set up its first primary care QuadMed clinic in 1990. It now has five company clinics and sells its clinic model to other companies, managing clinics for the engine maker Briggs & Stratton and the beer maker MillerCoors, both in Milwaukee.
The number of vendors is an indication of the growth of the industry. In the 1960s, there weren't even three. Today, 24 vendors manage about 2,200 clinics for 1,200 clients, according to the Fuld & Co. white paper. Many of these clients are Fortune 500 companies with multiple clinics and campuses.
Walgreens' Take Care Health Systems division is the largest clinic vendor, with 368 managed onsite clinics. The company had no clinics last year when it acquired two big vendors, I-Trax and Whole Health Management. Toyota, Disney World, Harrah's, and Sprint are among the company's clients. "The underlying belief is that because of the worsening primary care shortage, health care is unraveling," says Khoury, the Take Care medical director. "We have the advantage of 7,000 pharmacists around the country who can counsel patients to some extent." Few onsite clinics have full pharmacy, but Khoury expects that to change.
Other large clinic vendors include Health Stat, with 310 sites, and Concentra, with 254. "There is more than enough space in the market for multiple competitors," says Cigna's Kurt Weimer.
Generally, it is believed only employers with large concentrations of employees can make clinics work financially. "If you have fewer than 500 employees on a site, it is tough to find savings," Hochstadt says. "But there are other reasons to do it: access, quality, promotion of health and wellness, screening, and prevention."
Increasingly though, vendors are offering models that can work for even fewer employees. A registered nurse or nurse practitioner visits for a limited number of hours weekly. "No matter how many employees you have, if the clinic is run properly, it will dramatically save dollars," says Brian Klepper, PhD, a consultant to small vendors such as Worksite RX. Klepper has been involved with clinics with as few as 62 employees, though he says it is good to have at least 300.
Unlike Toyota's comprehensive clinic, employee health facilities are typically modest, low-acuity, scaled-down affairs. "Most clinics don't require brick and mortar. They are usually incorporated into the existing facility and may require some remodeling, furnishing, and supplies. More than 80 percent of the operating budget is staffing," Hochstadt says. Staffing is usually by nurse practitioners, not unlike retail clinics at Target or CVS. "About 5 percent of the marketplace has doctors on campus, according to the vendors I've spoken with," says Michael Ratcliffe, a Fuld researcher.
No panacea
Almost always, if the company is not fully self-insured, the clinic is credentialed within the health plan network. Some 75 percent of all employers with clinics submit claims to the health plan for clinic and network services for processing, usually for tax and data collection purposes, says Mercer's Bos. "There clearly is a place for health insurers as a claims payer," he adds.
Despite their advantages, clinics are not a health care reform panacea.
"What is often not taken into consideration is that by offering access and convenience, more care is probably going to take place that wasn't taking place before. That will add to costs," Hochstadt says.
Moreover, he adds, clinics are not inexpensive to operate. "If structured improperly, they can cost money rather than save money," Bos adds. "You are leveraging convenience, the ability to manage clinical protocols and prescribing practices. If you don't do those things and you essentially open a clinic that operates as if it is in a retail environment, the savings are not going to be there."
Then there is malpractice. "You could have a litigious employee who is successful and make your savings evaporate," Bos says.
Some workers could be deterred from seeking care at a company clinic because of privacy considerations. If employees perceive that clinicians are working only in the company's interest, they won't come and the clinic will backfire.
Managers might peek at confidential medical records revealing information about treatment for an addiction or HIV. To whom does the company clinician owe loyalty — the company or the employee? The clinics are bound by conflicting ideals: serving the medical needs of their patients while protecting the company's bottom line, writes Elaine Draper in The Company Doctor: Risk, Responsibility and Corporate Professionalism (Russell Sage Foundation, 2003). In one illustrative 1995 case, E.I. du Pont de Nemours reportedly settled lawsuits filed in New Jersey state court by 68 employees who alleged that du Pont doctors discovered toxic levels of lead in the bodies of some employees and did not tell them about it. Du Pont denied the allegations.
"You could get two situations: You overestimated the number of employees for whom this was a convenience, or you didn't do an adequate job of communicating confidentiality and didn't realize that people were going to be suspicious of Big Brotherism and the ability to see medical data," Bos says.
It is precisely a fear of breach of confidentiality that causes some employers to choose vendors instead of operating clinics themselves. "To ensure the privacy and confidentiality of cast members' personal health information, the health and wellness center … will be operated by an industry leading health management company," Disney said in a 2007 news release about the Orlando clinic.
Disney's vendor, Take Care, went overboard to assure privacy. On arrival, the clinic gives patients pagers, as do some restaurants, so no names are called when physicians are ready to see them. The company built a white noise system into clinic ceilings to prevent conversations from being overheard. The exam rooms are designed so that when a door is open, a passerby cannot see a patient lying on a table.
The clinics pose competition to community physicians who can't compete with a convenient clinic that has low overhead.
What is more, widespread use of clinics would leave primary care practitioners in the community with the burden of caring for severely ill patients without the higher revenue generated from routine exams and acute-care visits.
"I think providers perceive the clinics as a threat. It is an opportunity instead. Multispecialty practices are bidding to provide services at the clinics," Hochstadt says.
Perhaps the most threatened are MCOs.
"You listen to what employers say — they want to get out of paying for health care. But if you watch what they do, they actually have a bigger stake in the health and productivity of their employees than any other entity in society," says Harvard business professor Clayton Christensen, coauthor of The Innovator's Prescription, (McGraw Hill, 2008). "As they integrate backward into self-insuring and managing care for their employees, it cuts the independent insurance companies out of the loop in many ways."
History
Company clinics emerged in the 1860s with railroad and mining companies, according to the 1983 Pulitzer Prize-winning A Social Transformation of American Medicine by Paul Starr (Basic Books, 1982). Employers recognized that hazardous work and injury influenced productivity and absences.
As the Industrial Revolution progressed and accident rates rose, steelmakers and others opened clinics, but mainly for occupational accidents. The purpose was to keep workers on the job. Clinic doctors confined their practices to surgical repairs of accident victims. They were usually paid out of deductions from worker wages, which of course was unpopular with employees.
Starr writes that clinics reached their zenith in the 1920s, but rapidly declined during the Depression. Employee health programs were jettisoned as an easy target of corporate cost cutting. Kaiser Permanente company clinics arose during World War II when the industrialist Henry Kaiser needed healthy workers to build his Long Beach, Calif. shipyards. During corporate downsizing, merging, cost cutting, and re-engineering, clinics were again an easy, dispensable target, Hochstadt says.
A major resurgence began about five years ago, he adds. Though these health centers were introduced to address occupational health needs, the main drivers today are improved productivity and costs, according to Watson Wyatt.
Recession's effect
While there was a stampede to open clinics before the economic crash last fall, a deepening recession has placed a considerable number on hold, perhaps indefinitely, Hochstadt says. "The economy may delay or even stall some clinics that were on drawing boards." Some clinics have already reduced staffing levels and shortened hours. Others could close. "If it becomes an issue of laying off 200 people or closing a clinic and keeping those 200 jobs, many executives would strongly entertain closing the clinic temporarily or even permanently."
Brewer, the former Toyota executive, disagrees. "Given the savings we've had, it is likely to go the other way. It is because of the sluggish economy that we are likely to keep the clinic."
Case study: Port St. Lucie, Fla.
More than half of companies with onsite health centers do not have systems in place to measure clinic savings, according to the 2007-2008 Watson Wyatt report "Realizing the Potential of Onsite Health Centers." However, one entity went to great lengths to measure results.
In July 2007, Port St. Lucie, a city in Florida, opened its first onsite clinic offering free visits and free commonly prescribed generic drugs to its 2,600 employees and dependents. Physicians staff the clinic Monday-Saturday with the aid of a registered nurse, a medical assistant, and a radiology technician.
In the first six months, the health center produced a 3:1 return on investment: $1.4 million on an investment of $443,000. Port St. Lucie saved $600,000 in net health plan costs with BlueCross BlueShield of Florida in the form of less frequent primary care visits and lower outpatient drug, lab, X-ray, and occupational health costs. Employees saved $75,000 in eliminated copayments and drug costs.
Other savings included a reduction of 11,850 sick hours, compared with the previous six months. If assigned an hourly rate of $20, the savings was approximately $237,000. Human Resources Director Tamara Williamson recently accumulated one year of data that show an even better return as the clinic gains acceptance, she said.
Although there was skepticism about the confidentiality of clinic visits, that has evaporated, Williamson says. She encourages use of disease management services by offering gift cards and other inducements when employees fill out health risk assessments. Port St. Lucie employees continue to use the BlueCross network for specialists and hospitalization and when they do not want to use the clinic.
Expanding Quickly
Worksite clinics could swell from about 2,200 today to 7,000 by 2015, says the research organization Fuld & Co.
Most clinics are staffed by nurses, but "about 5 percent of the marketplace has doctors on campus," says the Fuld & Co. researcher Michael Ratcliffe.
Fewer Referrals
Company clinic doctors make fewer referrals than do unaffiliated doctors. They write a higher percentage of generic scripts.
When it comes to clinic operators, "There is more than enough space in the market for multiple competitors," says Cigna's Kurt Weimer.
Few Physicians
Most onsite clinics are staffed with nurse practitioners, with about 5% having doctors on campus.
Meetings
| | | |
| --- | --- | --- |
| Medical Devices Summit | Boston, MA | February 19–20, 2015 |
| 3rd Annual Summit to Improve Adherence and Enhance Patient Engagement | Philadelphia, PA | March 9–10, 2015 |
| Value-Added Solutions for Enhanced Customer Experience | Philadelphia, PA | March 9, 2015 |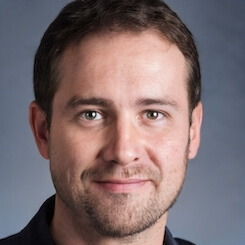 Paul Lendner ist ein praktizierender Experte im Bereich Gesundheit, Medizin und Fitness. Er schreibt bereits seit über 5 Jahren für das Managed Care Mag. Mit seinen Artikeln, die einen einzigartigen Expertenstatus nachweisen, liefert er unseren Lesern nicht nur Mehrwert, sondern auch Hilfestellung bei ihren Problemen.