Manufacturers' programs include Web-based reminders, financial incentives, and full-blown disease management
Nonadherence — failing to fill a prescription, taking it incorrectly, or discontinuing taking it — is a huge health and financial burden in the United States. Sixty percent of statin patients discontinue treatment prematurely over the course of a year.
Forrester Research, a technology research company, has reported that the losses to employee productivity and the increase in services that could have been prevented cost about $100 billion.
What is new is that drug manufacturers are now in the forefront of an effort to reduce the magnitude of nonadherence. "In the past three years we've seen a surge in interest from manufacturers," says Liz Boehm, a senior analyst at Forrester. "The industry is experimenting."
The improved compliance experiments are wide-ranging, from new packaging to Web-based reminders to financial incentives to complete disease management programs. Some involve just a single product, whereas others have a broader public health agenda. New partnerships between manufacturers, health plans, pharmacies, and state agencies are part of this overall trend.
At the same time, today's pharma-sponsored adherence initiatives typically have a wider agenda than just moving product — everyone in the health system has an interest in improving compliance. As an example of these new broad partnerships, Thomas Jefferson University's David Nash, MD, who is the Dr. Raymond C. and Doris N. Grandon professor of health policy and chairman of the department of health policy, has just finished a compliance analysis for the state of Ohio, using a national managed care plan database on prescription fill information (GlaxoSmithKline helped fund the research). Nash and his team found Ohio could save billions from reductions in ER visits, hypertension, and diabetes treatments — if the state improved patient adherence. Says Nash of his soon-to-be-published research, "GSK is to be applauded for looking at this not on a product basis but as a public health issue."
Patient adherence remains a complex, challenging, and in many ways under-researched problem. Manufacturers are pursuing a variety of strategies.
New technology
The area of greatest activity — and also industry hope — is use of technology. Efforts to implement electronic health records and electronic prescriptions spill over into improving compliance. Tony Schueth, managing partner of Point-of-Care Partners, a leading EHR consulting company, points out that these technologies allow physicians and health plans to ascertain whether patients are taking their medications or even picking them up.
Armed with this sort of insight, Horizon Blue Cross Blue Shield of New Jersey is working on several pilot projects that operate at the intersection of technology and compliance. Manufacturers are helping to fund evaluations of these efforts.
As a larger project, Horizon is in the middle of rolling out electronic prescribing technology to 1,200 of its network physicians. One incidental yet startling finding from this rollout was that patients with cardiac and pulmonary diseases didn't fill their prescriptions 32 percent of the time.
"Now that we have the technology in place to capture nonadherence, it opens up many exciting solutions," says Richard Popiel, MD, MBA, Horizon's vice president and chief medical officer.
In a pilot project funded by Merck, Horizon is sending text messages to physicians, alerting them to patients not filling their scripts. "We wanted to see if physicians would look at and react to the message," says Popiel. A second pilot, partly supported by Pfizer, provides automatic voice mail reminders to patients, replacing a system utilizing paper communications.
Results are not yet in for either pilot. Popiel notes that neither of these studies is tied to the specific products of the pharma manufacturers involved; instead, all groups recognize the importance of understanding and improving compliance. "We are excited," he says.
The use of nurse-coaches that are provided by manufacturers, similar to those deployed in disease management programs, is another adherence strategy. This approach is most commonly seen with high-cost specialty drugs.
McKesson Specialty, a provider of reimbursement, distribution, and clinical services for specialty drugs, runs nurse-coach programs directed at patients using medications distributed through its specialty pharmacies. McKesson funds these programs through partnerships with manufacturers and health plans.
Hepatitis C treatments, for example, require self-injection. McKesson's nurses teach patients how to inject the drug, conduct monthly phone-ins, and coordinate care, assessing, for instance, whether the patient has enough of the drug, is experiencing side effects, or even something as basic as whether the patient has a refrigerator in which to store the drug.
Kerr Holbrook, vice president for marketing at McKesson, points out that such efforts lead to improved compliance. Though the hepatitis treatments themselves are expensive ($18,000 to $25,000 per patient), failure is even more expensive. Says Holbrook, "Our goal is that the patient doesn't end up requiring a liver transplant that can cost the health plan hundreds of thousands of dollars over the patient's lifetime." Currently the manufacturer, which he declines to identify, pays for a portion of the program.
Despite the overall trend toward sophisticated technically based adherence interventions, manufacturers are also working to redesign packaging, with some huge payoffs. They are experimenting with things as simple as replacing a vial with a calendar pack — now standard only for birth control pills.
Calendarized packaging
Renard Jackson, executive vice president for packaging services at Cardinal Health, the wholesaler and repackager, points out that a typical 55-year-old on a drug regimen may have to take one medication once a day, one twice a day, and a third once a week. "Managing these regimens is very difficult," says Jackson, who reports that manufacturers are finding that calendarized packaging promotes adherence.
Philip J. Schneider, professor at Ohio State University College of Pharmacy, evaluated Cardinal's packaging, finding that patients had their prescriptions refilled on time more frequently with a calendar pack than with a traditional pharmacy style bottle, and that they had better outcomes (in this case, lower blood pressure. He was evaluating use of Lisinopril).
Schneider acknowledges that space and cost could be a barrier to widespread implementation. Nonetheless he argues: "We think calendar packaging with easy-to-read information is the way all medicines should be packaged in the outpatient environment."
Education
Educating patients is another area of intense activity. Some of these manufacturer efforts are conducted in partnership with pharmacists. Others utilize state agencies. Eli Lilly has 28 private-public partnerships operating in 26 states, most of them dealing with appropriate use of mental health medications. Compliance, again, is a key factor.
AmerisourceBergen, a pharmaceutical distribution and services company, has developed an extensive patient compliance and education program through its network of 2,500 independent pharmacies. Patients are given a "welcome to therapy" letter after filling a prescription, explaining the use and importance of the medication. This is followed by refill reminders. The effect on patient compliance has not yet been evaluated in this program.
Efforts by manufacturers to improve patient adherence are unquestionably in their infancy, and current strategies are not without critics. The international pharmaceutical marketing consultant Mike Rea says, "In general, pharma has taken a very simplistic approach, using reminders, telephoning, that sort of thing. The efforts don't really dig into why people don't adhere."
New approaches could come from a research collaborative involving Humana Innovation Enterprises, AstraZeneca, and the University of Miami School of Medicine, aimed at improving consumer health and delving into the reasons behind nonadherence. AstraZeneca is financing the project that includes a new center on the Miami campus.
"We are trying to unlock what is necessary for sustained behavior change," says Jack Lord, MD, the senior vice president and chief innovation officer at Humana. The project is composed of many research streams, recognizing that a single solution may not fit every patient's needs and motivations.
Ana Palacio, MD, MPH, of the University of Miami adds, "Previously the literature has identified compliance strategies that worked in a particular setting but failed in a population at large in a managed care setting."
These patients, who tend to have multiple chronic conditions, are of particular interest to the center. "We have multiple hypothesis and research programs," says Palacio. "We believe variety and diversity will be the key."
Partnership model
Manufacturer efforts to improve patient adherence will continue to evolve. Thomas Jefferson University's Nash believes the DM industry's history holds certain analogies. "Years ago pharma companies were at the forefront of creating DM programs, but eventually took a back seat."
Noting that DM vendors are also very much engaged in promoting adherence, he sees pharma, DM, and managed care plans all eventually joining forces to work together on patient compliance. "Going forward, I think, the model will be one of partnership. That will be the theme."
MANAGED CARE 
September
2006
. ©MediMedia USA
---
Our most popular topics on Managedcaremag.com
---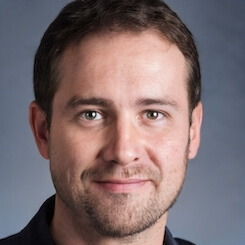 Paul Lendner ist ein praktizierender Experte im Bereich Gesundheit, Medizin und Fitness. Er schreibt bereits seit über 5 Jahren für das Managed Care Mag. Mit seinen Artikeln, die einen einzigartigen Expertenstatus nachweisen, liefert er unseren Lesern nicht nur Mehrwert, sondern auch Hilfestellung bei ihren Problemen.