Patients Like Visiting Their PCPs Via Telemedicine
In theory, at least, telemedicine has a lot going for it, like convenience, convenience, convenience. Who wants to be stuck for hours in traffic and in waiting rooms for a visit with a primary care physician (PCP) that lasts, on average, about 20 minutes? Who wants to miss a day or half day of work? (Hmmm.)
Patients given the choice of visiting their PCPs via telemedicine are generally happy with the experience, according to a survey published as a letter in the April 30 edition of the Annals of Internal Medicine. Researchers with Kaiser Permanente Northern California surveyed 1,274 patients who'd scheduled a telemedicine visit with a PCP from September through December 2015. Ninety percent were confident in the quality of the care provided, 93% felt that the checkup met their needs, and—perhaps most telling—92% felt that the provider was familiar with their medical history. Those concerned that telemedicine will erode the doctor–patient relationship may be surprised that 84% of the patients felt that the experience strengthened their relationship with PCPs. (Seventy percent of the visits took place with patients' own PCPs.) Kaiser Permanente Northern California began making telehealth visits widely available to members in 2014. Members can go to kp.org and communicate face to face with physicians on a mobile phone, computer, or tablet.
The researchers said that though telemedicine has been touted as a valuable tool, there has been "scant" evidence about how the technology would work in primary care. (For more on this, see our interview with Mary E. Reed, one of the authors of the letter, on the next page.)
But, to not coin a phrase, curb your enthusiasm about the findings in this cross-sectional, self-reported survey published on April 30. For one thing, the data were collected in 2015, the equivalent of a thousand years ago in the fast-changing landscape of technology. In addition, the patients were fairly educated (58% had undergraduate or advanced degrees) and economically secure (38.1% had annual household incomes of more than $100,000). They were also in excellent or very good health to begin with (48.1%).
Jay Portnoy, MD, the medical director of telemedicine at Children's Mercy Hospital in Kansas City, Mo., who was not involved in the survey, told Reuters that some medical conditions might be better suited for treatment via telemedicine.
"The most common issues dealt with include colds, rashes, behavior issues, and common issues that are embarrassing such as hair loss, erectile dysfunction, birth control, and so on," said Portnoy, talking about tele medicine in general.
Telemedicine won't replace inperson checkups any time soon, Michael Barnett, MD, of the Harvard T. H. Chan School of Public Health, told Reuters. "We are a long way from that because many people prefer inperson care, and technology is still a barrier for many of the sickest patients who don't use the internet or smart phones."
Here's Zolgensma! (That'll Be $2 Million)
Although as we went to press Novartis hadn't set a price for Zolgensma (onasemnogene abeparvovec), a gene therapy that treats spinal muscular atrophy (SMA), financial analysts see a $2 million price tag coming down the pike. Remember when a million-dollar price tag seemed high?
SMA makes infants' muscles waste away. "Without treatment, victims of the most severe form typically die before their second birthday, making SMA the most common genetic cause of infant death," the Wall Street Journal reported. About 500 U.S. babies are born with SMA every year, and around 300 have the most severe version.
Zolgensma will rocket into the health care system trailing clouds of hope but also of dread. "A therapy is useless if no one can afford it," Cathryn Donaldson, a spokeswoman for America's Health Insurance Plans, said to the newspaper.
The FDA appeared ready to approve Zolgensma in May but that's only the beginning. The agency's on track to approve 10 to 25 gene therapies a year until 2025. The prices are likely to be high by any standard.
Take Luxturna (voretigene neparvovec- rzyl), for instance. This gene therapy for inherited sight loss is the only one the FDA has approved so far. Price: $850,000.
Ron Philip, chief commercial officer of Spark Therapeutics, which makes Luxturna, tells the WSJ that success comes at a price. "The whole system was built for chronic care, and never intended for this curative model. We've never had to tackle these issues."
But help may be on the way for payers.
Spark and other pharma companies are working on devising installment payments for insurers, or having payments based on value.
That addresses the concern insurers have about paying the entire bill upfront for treatments that have not been monitored over time. Zolgensma, for instance, was first given to a patient five years ago in a clinical trial.
Thomas Morrow, MD, a member of the MANAGED CARE Editorial Advisory Board, wrote the Tomorrow's Medicine column for MANAGED CARE for more than 15 years until June 2018. Morrow predicts there will be a lot of trial and error before the health system settles on a payment mechanism all stakeholders can live with. He even quotes Winston Churchill on this: "You can always count on the Americans to do the right thing after they have tried everything else."
Morrow contends that insurers have little ability to say no to covering an effective treatment for a genetic disease in the absence of alternatives.
Medicare May Pay More for CAR-T
Insurers, physicians, and—certainly— hospitals will doubtless offer their two cents as CMS invites public comment on its proposal that slightly increases coverage for CAR-T cell therapies administered at certain large hospitals.
Every little bit helps. Novartis's immunotherapy, Kymriah (tisagenlecleucel), lists for between $373,000 and $475,000, depending on the type of cancer being battled, and Gilead Science's immunotherapy, Yescarta (axicabtagene ciloleucel), lists for $373,000.
CMS wants to raise the maximum on its "new technology add-on payment" (NTAP) to hospitals from 50% of costs to 65%. So, using $373,500, Medicare would raise reimbursement from $186,500 to $242,450.
CMS's April 23 announcement made headlines, as might be expected, because just how to pay for CAR-T has been a challenge. Made for each patient, CAR-T therapies involve the removal of immune-system cells, re-engineering them so that they can locate and fight cancer, and then infusing them back into the patient. The often-serious side effects mean that the treatments are given in hospitals, and that can boost the cost to over $1 million.
If given final approval, the discount won't go into effect until Oct. 1, 2020 (the start of fiscal year 2021), and would apply to any treatment or technology that the FDA regards as a breakthrough, not just CAR-T.
Administrator Seema Verma says CMS will relax evidence thresholds for the first two years a treatment is available. "I am particularly concerned about cases that have been reported to the agency in which Medicare's in adequate payment has led hospitals to curtail access to needed therapies," she said in a statement. "We must continually update our policies in response to the rapid pace of advancement in medical science." (For what health insurers might be thinking, see "Can Plans Dodge CAR-T Coverage?" on page 14.)
Managed Medicaid Ups SDOH Game
States want managed Medicaid insurers to do more to address the social determinants of health (SDOH), and the plans should use value-based payment as one way to do it, according to an issue brief by Manatt Health, a law firm that specializes in health care. Nearly all states are expected to renew Medicaid contracts in the next year and such bargaining will be an "opening [for states] to integrate SDOH strategies," according to the issue brief.
The traditional "screen-and-refer" method is giving way to a "close loop" approach, where the insurer must follow up to see if a beneficiary's health has actually improved as a result of being connected to a social or community organization.
"Recognizing that screenings and referrals can become a 'check-the-box' exercise, a number of states are establishing more robust MCO requirements to connect people to social supports," according to the issue brief, which Manatt wrote for the Robert Wood Johnson Foundation.
Beneficiaries often deal with SDOH issues involving food, transportation, social isolation, housing, addiction, interpersonal violence, and even help for people recently released from prison.
But, as usual in health care, addressing those needs turns on the how-to-pay question, "which under-pins all of the trends discussed in this analysis," the issue brief stated. (United Healthcare's effort in this area recently made news. It and the AMA have created nearly two dozen new ICD-10 codes related to SDOH.)
Health plans might naturally want to pay for approaches that address SDOH because of proponents' claims about them being so cost effective. But the issue brief acknowledged the reality of churn, "that an enrollee may switch to another plan or move to another source of coverage before an SDOH investment pays off."
The answer, again, lies in the contract, and 29 of the 39 states that use Medicaid managed care plans require the plans to base at least a portion of payments to providers on the value provided. Medicaid, as a federal-state program, allows each state to take a different approach to integrating a value-based payment scheme.
For instance, New York requires Medicaid insurers to provide start-up funding for the community-based organization or provider of an SDOH intervention.
Medicaid insurers are also starting to be reimbursed based on a shared-risk approach. Arizona, Michigan, and Virginia, for instance, tie plans to a shared-risk payment system that calibrates payment to how well they reduce hospital readmission, "an outcome that can be impacted by ensuring that someone has a safe place to live, access to food, and is not socially isolated after a hospitalization," according to the issue brief.
The issue brief stated that the outcomes resulting from Medicaid's greater focus on SDOH needs to be carefully tracked because they "may also benefit programs and entities outside of Medicaid."
Antimicrobial Resistance Rampant
If something isn't done and done fast to combat the rising rates of resistance to antibiotics, then the world could face economic damage comparable to that of the 2008–2009 global financial crisis, according to a United Nations report. That report, by the U. N.'s Interagency Coordination Group on Anti microbial Resistance, doesn't mince words, starting with the title: "No Time To Wait: Securing the Future From Drug-Resistant Infections."
As resistance to antibiotics spreads and "superbugs" get their way more often, health costs will increase dramatically while, at the same time, global trade in food, feed, and livestock will plummet. By 2030, up to 24 million people could be forced into extreme poverty.
And this also should get everybody's attention: "Drug-resistant diseases already cause at least 700,000 deaths globally a year, including 230,000 deaths from multidrug-resistant tuberculosis, a figure that could increase to 10 million deaths globally per year by 2050 under the most alarming scenario if no action is taken."
This wasn't a rush job. This panel of scientific experts was formed in March 2017 explicitly to present a game plan to deal with all manner of resistance— to antivirals, antifungals, and antiprotozoals as well as antibiotics.
Their report, issued in April, stated that the battle should be joined globally in every sense. Misuse of antibiotics occurs not only in humans, but in animals and plants as well. "Because the drivers of antimicrobial resistance lie in humans, animals, plants, food, and the environment, a sustained One Health response is essential to engage and unite all stakeholders around a shared vision and goals," the report stated.
The report focused a lot on One Health, which argues that the health of humans, animals, and the environment are connected. Indeed, the UN report says that six out of every 10 infectious diseases affecting humans come from animals.
Antibiotics Help Birth Outcomes
François de Brantes minces no words about the shameful state of infant and maternal mortality rates in the United States (page 46). De Brantes, a nationally recognized health care expert, reminds us that U.S. infant mortality rates are much worse than such medical backwaters as Antigua and Cuba. "High infant and maternal mortality rates are a completely solvable problem," de Brantes writes.
"Sorry to keep you waiting."
And it's gotten more solvable, apparently. As we were going to press, a study in Lancet grabbed headlines about a simple and effective method for addressing this situation. In the study, published May 13, Oxford University researchers found that prescribing antibiotics as a preventive measure could save about 5,000 new mothers from getting infection in the United States.
They looked at 3,427 mothers who gave medically assisted births between March 13, 2016, and June 13, 2018: 1,719 were treated with amoxicillin and clavulanic acid, and 1,708 were given a placebo. According to the World Health Organization, infection rates after birth without the use of antibiotics are about 16% globally, and that jumps to about 25% when it's a caesarian section.
The Lancet study found that "women who received a single prophylactic dose of intravenous amoxicillin and clavulanic acid a median of [three hours] after operative vaginal delivery were significantly less likely to have a confirmed or suspected maternal infection than women who received placebo.
Women receiving antibiotic prophylaxis had a 56% reduction in the risk of confirmed systemic infection on culture compared with women receiving placebo.
The women given amoxicillin and clavulanic acid were also significantly less likely to have perineal wound infection, perineal pain, and perineal wound breakdown.
"They were less likely to report any primary care physician or home visits or any hospital outpatient visits in relation to concerns about their perineum compared with the placebo group," according to the study.
Briefly Noted
Axios reported that Lispro, Eli Lilly's "authorized generic" of Humalog, is not on the Express Scripts national formulary. Insulin with a lower list price could mean a significant cost savings for patients who pay out of pocket. But, as Axios pointed out, for a PBM that advantage may be more apparent than real if the rebate is small or eliminated altogether…. About 840,000 fewer children were covered by Medicaid and the CHIP program in 2018 than the year before, according to Georgetown researchers. Proportionally, the biggest drop was in Tennessee, which saw a 10.1% decrease (88,305 fewer children). As is so often the case, agreeing on the why of a matter is harder than calculating the what. In a series of tweets, CMS Administrator Seema Verma pointed to fewer people needing public assistance because of a strong economy and wage growth.… Ezekiel Emanuel cooked up a formula for a just price for drugs based on some common principles and average lifetime earnings in April's Health Affairs. It's all theoretical but could play into arguments about value-based pricing for drugs. By Emanuel's reckoning, the average lifetime costs for health care in this country are 31% of disposable income, with drugs accounting for 17% of health care expenses. He tacks on an extra 10 percentage points to both the health care percentage (so it is 41% of disposable income) and to the drug cost share (so it comes to 27%). The simple math, then, is that a person's lifetime drug costs should be no more than 11% of lifetime disposable income. Emanuel applies this 11% figure to $638,797—his calculation of the average lifetime disposable income (average lifetime earnings minus the cost of raising a child, basic necessities, and so on) to arrive at a figure of $70,715 in health care spending…. A study published in Communication Biology details the discovery by an international team of scientists of a new broad-spectrum antibiotic containing arsenic. Arsinothricin (AST) is a natural product produced by soil bacteria that is effective against many types of bacteria. It's the first and only known natural antibiotic that contains arsenic. Although arsenic can be a toxin and carcinogen, the use of arsenicals as antimicrobials and anticancer agents is well established, noted the researchers. Arsenicals are used to treat tropical diseases, to prevent infectious diseases in poultry, and as a chemotherapeutic treatment for leukemia…. At Eyeforpharma's meeting in Philadelphia, DOLs were a topic of conversation. DOL stands for digital opinion leaders—health care folks, mainly doctors, who have attracted huge followings on various social media platforms. There's still a role for the old- fashioned KOL who sits on advisory boards and publishes peer-reviewed articles, but in pharma marketing, DOLs may be the hotter ticket…. A prospective cohort study published in the journal Heart said that 51% of people with high LDL levels don't respond to statins, and they have a hazard ratio for getting cardiovascular disease of 1.19, after adjusting for competing risks and other factors. Like any prospective cohort study, this one has limitations, including unidentified confounding factors. But its size (a million-plus person-years of follow-up) is a virtue and lend the findings credibility…. Geriatric emergency departments, a fairly new idea, focus on the special needs of the elderly, and more hospitals around the country offer them, the Wall Street Journal notes. "A key goal of geriatric Ers is to save the patients from being admitted to the hospital, where they face a greater risk for hospital-acquired infections, delirium, and falls," reports the WSJ. Geriatric Eds can be found in St. Joseph's University Medical Center in Paterson, N.J., Holy Cross Hospital in Silver Spring, Md., UC San Diego Health in La Jolla, Calif., Mount Sinai Health System in New York, and five Aurora Health Care hospitals in eastern Wisconsin…. UnitedHealth Group and Rally Health, a recently acquired subsidiary, keep a healthy distance from each other, and that's just the way both like it, the Star Tribune of Minnesota reports. Rally began life as a wellness vendor through is digital health platform, steering people toward wellness programs and tracking their progress. About four years ago it began offering more. "To display cost information, Rally Health must get access to some of the most sensitive information in health care—the negotiated payment rates between health insurers and health care providers," the Star Tribune reports. "That means health insurers and health care providers must trust that Rally will not turn around and share the information with United- Healthcare"…. PBMs and pharmaceutical companies, feeling the heat from public outrage over soaring drug prices and pressure from President Trump and Congress to do something about it, spent heavily on lobbying the first quarter of 2019. In fact, the Pharmaceutical Care Management Association, the PBM lobbying group, spent $1.49 million on lobbying in the three-month span, the most it has ever spent in one quarter, according to an analysis of lobbyist spending by Stat. Meanwhile, the Pharmaceutical Research and Manufacturers of America (PhRMA) spent $9.91 million on lobbying in the first quarter of 2019…. About half of total drug spending in Medicare Part D in 2017 can be chalked up to 77 of the nearly 2,900 drugs covered by the program, according to an analysis of CMS data by the research company Bloomberg Government. In addition, the perdose cost of 22 drugs increased more than 500% from 2013 through 2017. "The drug with the sharpest increase per dose was Thiola, which is used to treat a painful, rare genetic condition called cystinuria that causes frequent recurring kidney stones," according to Bloomberg Government. "Medicare spent 24 times as much per dose on Thiola in 2017 than in 2013…. The rate of autism spectrum disorder among 4-year-olds in the United States jumped from 13.4 per 1,000 children in 2010 to 17 per 1,000 children in 2017, according to a study by CDC researchers published April 12 in the CDC's Morbidity and Mortality Weekly Report…. The threshold for hypertension should be lowered to 130/80 mm Hg for Medicare beneficiaries in keeping with current medical guidelines, CMS proposes. In addition, CMS would extend Medicare coverage of ambulatory blood pressure monitoring to patients thought to have masked hypertension, which is not always apparent during examinations.
—Frank Diamond
A conversation with Mary E. Reed, Kaiser research scientist
Telemedicine is good medicine for the doctor–patient relationship
Managing Editor Frank Diamond recently caught up with Mary E. Reed and, via email, asked her about the telemedicine research findings she and her coauthors at Kaiser Permanente Northern California Division of Research recently reported in the Annals of Internal Medicine (see preceeding page).
As you know, many of our readers are clinician executives at health insurance plans. What's their takeaway?
Reed: The main takeaway is that when patients have a scheduled video visit for primary care—a visit that is basically seamlessly linked to their own doctors and health records—they find it convenient, of high quality, and that it strengthened patient-physician relationships.
This model of integrating video visits is unique and different from many consumer-facing telemedicine services that function separately from patients' usual source of care.
We also found that patients who would have needed to make arrangements, like taking time off from work for an in-person visit, were more likely to say the video visit reduced their in-person visits.
I thought the focus on PCPs was interesting. How did they get paid for the telemedicine visits? The same as a regular office visit?
Reed: Yes, physicians don't receive any difference in payment (salary) based on the type of visits they provide.
Was the copay for patients the same?
Reed: The video visits we studied were available at no charge to patients. This might be different from any copay that their benefit plan has for office visits.
Did the doctors say that telemedicine added or detracted from the infamous "hassle factor?"
Reed: We didn't do any direct data collection from doctors in this study, but in this setting I wouldn't expect much change in administrative process for providers.
Can telemedicine work for a health plan that isn't an integrated health care provider such as Kaiser?
Reed: Well, since this study was of patient experiences, the short answer is I would imagine it could certainly "work" for patients elsewhere.
Of course, different health plans might have other issues to work out.
ED visits: After the ACA, the uninsured–Medicaid seesaw
The proportion of emergency department visits by Americans without insurance decreased from 14% to 8% from 2013 to 2016, while visits by those with Medicaid coverage increased from 26% to 34%, according to a cross-sectional study published in April in JAMA Network Open. Lead author Adam Singer, MD, told MANAGED CARE in an email exchange "that many expected ED visits to drop after the ACA due to presumed better access to primary and preventive care. However, the increase in ED visits continued, though more patients had Medicaid and less were uninsured." Both the launching of the ACA exchanges and the expansion of Medicaid under the ACA occurred in 2014.
Singer, of Stony Brook University, and colleagues also examined trends in hospital discharges. They found that the proportion of hospital discharge of patients without insurance was steady at about 6% from 2006 to 2013, then dipped to 5% (2014) and 4% (2016).
In terms of how this affects the bottom line, the researchers played the more-study-is-needed card, saying that "additional work" should be done to examine how these trends have affected out-of-pocket costs for patients and overall costs of care."
A conversation with Craig Samitt, MD, CEO, Blue Cross and Blue Shield of Minnesota
'What if we become the change we want to see'?
Craig Samitt, MD, took the reins as CEO of Blue Cross and Blue Shield of Minnesota in July 2018 after three years as Anthem's chief clinical officer. He was on Modern Healthcare's list of the 50 most influential physicians last year. Here are some excerpts from an interview Editor Peter Wehrwein conducted last month with Samitt at this year's World Health Care Congress meeting in Washington, D.C.
On Minnesota
I think that there is something special in the Upper Midwest. I think there are certain parts of the country that have always had a propensity toward innovation and value. Much of it has been in Wisconsin or Minnesota or California. And so the opportunity to take Minnesota health care to the next level was one of the major reasons that brought me back to the Upper Midwest. I think it has the right substrate to be bolder in driving the transformation. There are some of the highest quality institutions in the country in Minnesota; Mayo, Fairview, Allina, HealthPartners.
On Minnesota BCBS
So the beauty of Minnesota Blue is that we're not so big that we're bureaucratic and slow, but we're not so small that we can't achieve scale pretty quickly. We have nearly 40% market share in Minnesota. Three million members. We're a household name, with the good and bad that comes with that for managed care. So I think we have a significant point of leverage to take what is already a quality state and make it better. The reality of health care in Minnesota right now is we're fourth in the country; fourth best in what I would say is coverage and quality. We're 22nd in total cost of care. I don't think that's good enough.
On the net promoter score and being more like Costco
The best way to describe the net promoter score is that it is all the people who love you minus all the people who hate you. So, if you think about it, you could be as high as 100 or as low as minus 100. Minnesota Blue Cross is the highest health plan in all Minnesota at a whopping 11. That's our net promoter score. Costco, to compare against other industries, is 74. When you go to Costco, you love Costco. You get all of the high quality products you want at Costco—and you can afford them. So what's the equivalent in health care?
On ACOs and value-based contracts
We want systems to accept more than just trivial upside-only ACO payments. I don't want to be so critical as to say that the ACO experiment has failed, because it got people familiar with something a little different than fee for service. But the reality is these ACOs are built on a fee-for-service chassis. I can say I am an ACO by having 1% upside risk, tied to a quality score that I was going to deliver anyway.
Sixty percent of all of what we pay to providers in Minnesota today is in some kind of value-based model. But most of it is upside. So the reality is there's a fallacy in that number. When we use it—and most other health plans use it by the way, including the public companies; I won't name names—but there are some out there saying 60%, 70% of our payments are in value-based care. The question to ask is, "Well how much of your payments have downside or are true population health payments?" For us, it is 2%.
We're having discussions with every major health system [in Minnesota]. I like to think of our strategy in terms of headlines. Within three years I'd like 50% of all of our provider payments to be in risk-based arrangements, upside and downside. It's when you take downside risk that you change your paradigm about how you practice health care.
On health plans becoming management service organizations
[At Anthem] I knew what good care transformation looked like because we were in 30 states. So I could say "here's the practice that reduces unnecessary emergency care. Here is that practice that maximizes generic drug prescribing."
I can put them all together into a single toolkit and I can give it to providers everywhere and I can say, "All right, I love that you're pursuing population health. Here's the roadmap." Health plans are not in the care business—yet— but they can [help] health care systems.
On getting into the care business—and being like Netflix
But what happens if no one wants to change? There's an obsession with fee for service. There's a familiarity with fee for service. There's safety in fee for service. It's hard to get systems to kind of mentally make that pivot. I also have to think about a plan B. What if we become the change we want to see, so to speak?
Blue Cross and Blue Shield of North Carolina is inviting disruptive primary care models that will take risk-based payment and focus on reducing unnecessary care. Blue Cross Blue Shield of Texas is getting into the primary care business. There are a bunch of companies that are getting into primary care that are reinventing primary care, capitated primary care.
I said that we should be more like Costco. The other organization that I think we need to be like is Netflix. Netflix became beholden to their supply chain. So they got into a new part of the supply chain. I'm talking about creating their own content. So if we're beholden to content providers, so to speak—the deliverers of care that are reaping all the benefits of the industry, or not changing— and we want better content, we may need to get into the content business.
Can plans dodge CAR-T coverage?
Insurers are also looking closely at the cost of CAR-T therapies. In early April, UnitedHealth Group, the largest player in Medicare Advantage with about five million members and 25% of the market, asked the Trump administration to rule on just what an insurer's obligations are for Medicare beneficiaries regarding CAR-T coverage. America's Health Insurance Plans warns that there's not enough clinical evidence to mandate coverage. But CAR-T has been proven to be effective in some patients whose cancer has not responded to traditional chemotherapy or radiation, one of the reasons the FDA approved it for certain blood cancers.
There's also this: Perhaps insurers lack an incentive to control costs.
A report issued in March by the Medicare Payment Advisory Commission (MedPAC) focused on the rising costs in Medicare Part D from 2007 to 2017. In 2007, only 6% of spending in Medicare Part D was for specialty drugs. By 2017, that proportion jumped to 25%.
The cost of the drugs drives thousands more beneficiaries into Part D's catastrophic phase, where the insurer pays 15%, the enrollee 5%, and the government 80%. This year, the catastrophic phase is reached when a beneficiary pays $5,100 in out-of-pocket costs. About 33,000 beneficiaries filled a prescription that put them in the catastrophic phase in 2010; that jumped to 360,000 by 2016.
Medicare payments to Part D plans, which most Medicare Advantage plans offer, increased from $46 billion in 2007 to $80 billion in 2017.
Caron A. Jacobson, MD, director of a cell therapy program at the Dana-Farber Cancer Institute in Boston, tells the New York Times that the price tag may not be as daunting as it looks in context; "when you actually consider what you are paying for over the course of someone's lifetime, and you think about the cost of other therapies that this is replacing, it actually is not astronomical."
Vox populi
Deductibles and the blame game for high health care costs
Polls and surveys this year (most significantly a Kaiser Family Foundation (KFF) poll in January) have found that Americans like the idea of Medicare for all. But tell them that it would mean giving up on employer-sponsored health insurance—as some Medicare-for-all plans propose doing—and those in favor swing from a majority into a minority.
Recently released results from a survey conducted by KFF with the Los Angeles Times didn't aim directly at measuring the popularity of Medicare for all, but asked questions that may play into American attitudes. For example, the survey showed a direct relationship between dissatisfaction with employer-based insurance and high deductibles: the higher the deductible, the more likely workers were to give employer-sponsored health insurance a poor or failing grade. A finding from Captain Obvious? Maybe. But Medicare-for-all fans may be eyeing that group as one that could be swung to their point of view.
Drew Altman, the Kaiser Family Foundation's CEO, told the Los Angeles Times May 2 that "there has been a quiet revolution in what health insurance means in this country. This happened under the radar while everyone was focused on the Affordable Care Act."
The ACA debate was mainly about how to provide insurance coverage for those who don't have it. "We forgot that most people get their insurance through an employer, and for them, the issue is medical bills that they increasingly cannot afford," Altman said.
---
Looking for a scapegoat
Who's to blame for the high price of American health care (now in excess of $10,000 per capita) was one of the many questions the Kaiser Family Foundation and the Los Angeles Times asked. Roughly six in 10 pointed a finger where you'd expect: at pharmaceutical companies and health insurance plans. Three in 10 blamed hospitals, and just 15% blame doctors.
According to some analyses, high American health care costs can be traced back, in part, to employer-based insurance, the favorable tax treatment of premiums, and rich benefit packages (remember the perpetually delayed Cadillac tax?).
It's an explanation with some integrity to it—the identification of a factor in a multifactorial chain of events—but only a small fraction (7%) of the public blame employers for high health care costs, according to the KFF–Los Angeles Times survey.
One reason it's going to be an uphill battle for Medicare-for-all proponents is that Americans don't see employer-based insurance as part of the problem of this country's super-sized health care costs.
---
Our most popular topics on Managedcaremag.com
---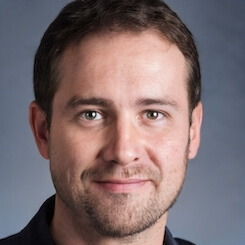 Paul Lendner ist ein praktizierender Experte im Bereich Gesundheit, Medizin und Fitness. Er schreibt bereits seit über 5 Jahren für das Managed Care Mag. Mit seinen Artikeln, die einen einzigartigen Expertenstatus nachweisen, liefert er unseren Lesern nicht nur Mehrwert, sondern auch Hilfestellung bei ihren Problemen.