Therapy activated cancer-fighting T cells, decreased immune-suppressing T cells
Metastatic ovarian cancer patients treated with chemotherapy prior to surgery had altered immune cells in their tumors, and specific alterations have been identified that suggest immunotherapy given after chemotherapy may help in preventing the cancer from coming back, according to a study published June 15 in Clinical Cancer Research.
"We are studying a type of ovarian cancer called high-grade serous ovarian cancer (HGSC), which is quite difficult to treat for two main reasons: first, it is often detected after it has spread quite extensively in the body; and second, although the disease can respond well to the first chemotherapy treatments, it often relapses and becomes more difficult to treat. Therefore, we need to find other treatment options after the initial treatment is given," said Frances R. Balkwill, PhD, Professor of Cancer Biology at Barts Cancer Institute in Queen Mary University of London, United Kingdom.
Prior preclinical research in mice suggests that when chemotherapy destroys cancer cells, it also stimulates immune cells in the cancer that can kill cancer cells, explained Dr. Balkwill. "We wanted to study whether this was also true in cancer patients, and whether it occurred with the chemotherapy used to treat women with ovarian cancer."
"Our study showed that chemotherapy altered the immune cells called T cells that are found in metastatic ovarian cancer samples in a way that suggested they were better able to fight the cancer after the treatment. Our research provides evidence that immunotherapy may be more effective if given straight after chemotherapy," Dr. Balkwill said.
Dr. Balkwill and colleagues collected pre- and postchemotherapy biopsies and blood samples from 54 patients with advanced-stage HGSC who underwent platinum-based neoadjuvant chemotherapy, and from six patients who underwent surgery without prior chemotherapy.
The researchers analyzed the samples using immunohistochemistry and RNA sequencing to study the changes in the tumor immune microenvironment of patients who received and did not receive chemotherapy, and changes before and after chemotherapy. Patients were categorized into those who had a good response and those who had a poor response to chemotherapy, based on a recently approved chemotherapy response score that correlates with progression-free and overall survival.
They found that in patients who received chemotherapy, there was evidence of activation of certain types of T cells that can fight cancer cells, while the number of a type of T cell that suppresses the immune system decreased. The results were more pronounced in those who had a good response to chemotherapy, compared with those who had a poor response to chemotherapy.
"Although we found that chemotherapy activated the T cells, the levels of the protein PD-L1 [to which the immune checkpoint molecule PD-1 binds to disable T cells and prevent them from recognizing and destroying the cancer cells] remained the same or increased. However, immune checkpoint blockade therapies [such as pembrolizumab and nivolumab] can stop this from happening, so we suggest that immune checkpoint blockade might be a suitable form of immunotherapy to give to ovarian cancer patients after chemotherapy," Dr. Balkwill said.
The team also found that chemotherapy reduced the blood levels of certain cytokines—inflammatory molecules that promote cancer growth—often back to normal levels in patients who had a good response to chemotherapy. "This could help immunotherapies work better," Dr. Balkwill noted.
"The chemotherapies, carboplatin and paclitaxel, given in our study are also used to treat many different cancer types. It will, therefore, be very interesting and potentially promising if similar effects are seen in other cancer types, such as lung cancer," she added.
According to Dr. Balkwill, a major limitation of the study was the small sample size, which also prevented them from analyzing pre- and postchemotherapy samples from the same patient in some cases as there was not enough material.
Source: American Association for Cancer Research; June 15, 2016.
More Headlines
National professional organization is updating, revamping, and expanding programs
N-acetylcysteine shows benefit in a preliminary clinical trial
German Scientists Discover Molecular Mechanism of Thalidomide
Disruption of protein complex causes both birth defects and anticancer activity
Study Finds Statin Drugs Reduce Infection Risk in Stroke Patients
Timing of administration is crucial
Potential Drug Target Identified for Zika and Similar Flaviviruses
Shutting down a single gene may disrupt the viruses from spreading in the body
New Genetic Research Can Significantly Improve Drug Development
Biobank studies can improve pipeline and reduce costs
Positive Top-Line Results Reported for Orphan Drug CCX168 in Treatment of ANCA-Associated Vasculitis
Drug aims to reduce or eliminate use of chronic high-dose steroids in treating the disease
Positive Phase 3 Results Reported for Keytruda in Patients With Advanced NSCLC
Merck's immunotherapy demonstrated superior progression-free and overall survival
Tenofovir lowers transmission rate by 13 percentage points
---
Our most popular topics on Managedcaremag.com
---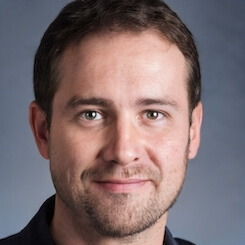 Paul Lendner ist ein praktizierender Experte im Bereich Gesundheit, Medizin und Fitness. Er schreibt bereits seit über 5 Jahren für das Managed Care Mag. Mit seinen Artikeln, die einen einzigartigen Expertenstatus nachweisen, liefert er unseren Lesern nicht nur Mehrwert, sondern auch Hilfestellung bei ihren Problemen.