Only about 35 percent of girls get the full three doses of the vaccine for the human papillomavirus, which causes most cervical cancers
The evidence is not pretty, and Chuck McKinzie, MD, knows it well. After 28 years as an Ob-Gyn in rural Minnesota, McKinzie has seen too many cases of HPV infection.
If teenage girls could see what he's seen, he says, they would be much more willing to get the vaccine that prevents the spread of the human papillomavirus (HPV). If the girls' mothers could see the vulvar, vaginal, and anal warts and recognize the associated stigma, more of them would want their girls vaccinated, McKinzie adds.
But the rates of immunization are disappointingly low, despite McKinzie's efforts and those of other physicians and health plans nationwide. Six years after the HPV vaccine, Gardasil, was introduced, only 35 percent of girls ages 13 to 17 who were surveyed last year received the recommended three doses of HPV vaccine, according to the most recent report of the National Immunization Survey — Teen (NIS-Teen) by the federal Centers for Disease Control and Prevention (CDC).
Underused
The report shows the administration rates for other vaccines for adolescents: tetanus, diphtheria, acellular pertussis (TDAP, one dose), 72 percent; and meningococcal conjugate (MenACWY, two doses), 70.5 percent.
The HPV vaccine helps prevent infections that can lead to cervical cancer in women and are believed to lead to a growing and alarming rise in the percentage of head and neck cancers attributable to HPV. Despite the benefits of immunization, a vaccine that has the potential to prevent cancer is underused.
Among several reasons for the low rates of HPV immunization, the most frequently cited are a lack of understanding about it, a fear of side effects that is not supported by the medical literature, and a failure to pay pediatricians enough to stock and administer the vaccine.
Another difficult hurdle to overcome is the idea that parents must envision their preteen children as needing a vaccine to protect them against HPV, the most common sexually transmitted infection. The CDC recommends the vaccine for 11- or 12-year-old girls to protect against the two strains of the virus that are linked to 70 percent of cervical cancers. To ensure the highest level of protection, girls must get three shots over six months.
Since 2006, the CDC has recommended the HPV vaccines for all teen girls and women through age 26. Last fall, the CDC recommended the HPV vaccine for all teen boys and men through age 21. There are more than 100 strains of the virus, and more than 40 of them can infect the genital areas, mouth, and throat of males and females, the CDC says. Most of those infected with HPV do not even know they have it.
The FDA has approved two HPV vaccines. Gardasil from Merck was approved in 2006 and protects against four types of HPV. In females ages 9 to 26, the vaccine helps protect against two types of HPV that cause about 75 percent of cervical cancer cases and two other types that cause 90 percent of genital warts cases, Merck says. In males ages 9 to 26, Gardasil helps protect against 90 percent of genital warts cases, the company says.
Information needed
Cervarix from GlaxoSmithKline was approved in 2009. This vaccine is used for females ages 10 to 45 to prevent early stage cervical cancers (pre-cancerous lesions), Pap smear abnormalities, and two types of cervical cancer caused by HPV, the company says. It is not recommended for males.
Gregory D. Zimet, PhD, an HPV researcher and professor of pediatrics at Indiana University School of Medicine, says health plans can do a better job of informing pediatricians and family practice doctors about gaps in immunization rates.
"When health plans set expectations in terms of performance and make those expectations explicit by emphasizing the importance of vaccinating 11- and 12-year-olds, that can make a difference," he says. "It should be simple enough for plans to put reminders into electronic medical record systems."
The fact that HPV vaccination rates have not risen much despite the efforts of health plans and the CDC disappoints Zimet. "The HPV vaccine is an achievement we should celebrate," he says. "There should be parades. To have a vaccine that can actually prevent substantial numbers of cancers is an amazing achievement. It is sad that people would argue about issues that have no basis in fact. To withhold cancer prevention because of unfounded concerns about the potential for increased sexual activity seems to me a crime."
Yet the vaccine is underused in part because not everyone recognizes its benefits let alone the emotional and financial burden these infections can impose on women, says McKinzie, the medical director at PrimeWest Health in Alexandria, Minn.
McKinzie participated in an HPV vaccine collaborative performance improvement project that nine Minnesota health systems started in 2008. Six health plans (Blue Plus, FirstPlan Blue, HealthPartners, Medica, Metropolitan Health Plan, and UCare Minnesota) worked with three Minnesota county-based purchasing groups (Itasca Medical Care, PrimeWest Health, and South Country Health Alliance) and a not-for-profit company, Stratis Health, in Bloomington, Minn., to improve immunization rates by 5 percentage points.
They succeeded in raising vaccination rates among girls in the Medicaid program ages 11 and 12 from a baseline in 2007 of 23.84 percent to 34.23 percent in 2008, to 33.81 percent in 2009, and to 32.60 percent in 2010. Though they exceeded their goal, McKinzie says the numbers could have been better.
"The cancer part is important but all the money is spent on dealing with the related issues that result from HPV such as the condyloma, the cervical dysplasia, and the vulvar vaginal warts that all get treated at various stages. It's a tremendous amount of money," he says.
Uphill battle
For the performance improvement effort, the health plans encouraged physicians to vaccinate girls starting at age 11, identified patients who hadn't started the series, and sent brochures to school nurses and memos to doctors. "It's an uphill battle, and we will keep doing it," says McKinzie.
Health systems that serve Medicaid patients, such as McKinzie's PrimeWest Health, may be among the best at raising vaccination rates.
But all health plans struggle to raise HPV immunization rates because of the nature of the vaccine, the cost of storing and administering the vaccine (see "Would a Payment Increase Boost HPV Immunization Rates?" on page 27), and because physicians may be unconcerned about accreditation measures.
HEDIS schmedis
This year, the National Committee for Quality Assurance (NCQA) added the HPV vaccine as a health plan performance measure under the Healthcare Effectiveness Data and Information Set.
"Making it a HEDIS measure will help," McKinzie comments. "But out here HEDIS is hardly on anyone's radar. It has more impact in the cities than it does out here. The doctors in these small rural towns think 'HEDIS schmedis.'"
Fred M. Volkman, MD, the chief medical officer for Select Health of South Carolina, agrees that making HPV vaccination rates a HEDIS measure will have a positive effect. Select Health is a managed care organization in Charleston that serves more than 240,000 members in the state, 80 percent of whom are children.
"The fact that NCQA added the HPV vaccine as a HEDIS measure shows that it's not just a health plan or a CDC issue. The accreditation agencies are moving the HPV vaccine forward," he says.
Like Prime West, Select Health uses a variety of techniques to educate members about vaccines. All immunizations are built into the plan's Early Periodic Screening, Diagnosis, and Treatment program. Select Health's HPV vaccination rate was not available.
"Our research shows unique cultural barriers related to HPV screening and prevention and so we identified HPV infections as a health disparity and created a culturally competent cervical cancer intervention program using four different brochures to appeal to women based on their race and ethnicity," he says.
Compounding the challenge of getting adolescents and preadolescents into the office to receive the vaccine is that they must come two additional times.
Select Health faces two significant hurdles. "One is that the vaccine is for adolescents or preadolescents and it's very hard to get them in for a shot," says Volkman. "The other hurdle is the cultural, religious aspect because people know it is a sexually transmitted disease. And there is controversy involving all vaccines such as the issue of whether they cause autism, an issue a lot of people worry about." Researchers at the History of Vaccines, a project of the College of Physicians of Philadelphia, say an accumulation of large-scale epidemiological studies has failed to show a causal relationship between vaccines and autism. One such study was published in Pediatrics in 2010 (http://tinyurl.com/d2w35c6).
Series of three shots
Compounding the challenge of getting adolescents and preadolescents into the office to receive the vaccine is that they must come two additional times. The HPV vaccine requires a series of three shots, which must be administered over three visits within six months.
Yet another issue involves telling physicians when their patients need the vaccine. "We use our care gaps tool to alert doctors about patients who are overdue for preventive health screenings," says Volkman. Despite these efforts, Volkman shares McKinzie's disappointment that the vaccination rates are not higher.
Tonya R. Moody, associate vice president for health promotion and program development for Keystone Mercy Health Plan, recognizes the concerns regarding HPV vaccine rates. Keystone is a Medicaid managed care plan in Philadelphia that serves more than 300,000 beneficiaries in southeastern Pennsylvania. Select Health and Keystone Mercy Health Plan are sister plans operating under the same parent organization, AmeriHealth Mercy Family of Companies.
Like SelectHealth, Keystone Mercy uses data to identify members who are noncompliant and nonadherent with the HPV vaccine recommendations or who have gaps in care. "This information comes from our informatics department. Our six outreach representatives contact the individuals to educate them about our vaccination services and the importance of preventive care," says Moody. "The outreach unit also schedules the individual for an appointment with his or her primary care doctor and calls the person again 24 hours before the appointment. If necessary, the outreach person will coordinate transportation.
"From there, the outreach staff follows up with a three-way call to the doctor's office to review the specific screenings the member lacks," she says.
The outreach unit is more than four years old and the effort to educate members and physicians about the need to raise HPV vaccination rates began in 2010. Select Health's HPV vaccination rate was not available.
Just as Moody is educating health plans members, Eric M. Genden, MD, professor and chairman of the Department of Otolaryngology and chief of the Division of Head and Neck Oncology at Mount Sinai Medical Center in New York is conducting an education campaign. Over the past 10 years, he has seen a four- to five-fold increase in the number of tonsillar and base-of-the-tongue cancers from HPV. He advocates more screening for head and neck cancer and aggressive patient education programs.
"Research indicates that approximately 80 percent of cases of a type of cancer in the head and neck area are HPV-positive, and this number is rising quickly," Genden says.
Health plan medical directors should educate physicians, particularly primary care and Ob/Gyns, about HPV, Genden adds. "Also, when otolaryngologists see a 42-year-old nonsmoker who is otherwise healthy and comes in with a sore throat they should consider the epidemic and carefully follow the patient until complete resolution," he says. "A sore throat is a common presenting symptom of throat cancer from HPV.
"We are at the beginning of an epidemic," he says. "The number of HPV cases and the number of cancers both will grow exponentially over the next 20 years."
Dangers
Officials at the CDC recognize the dangers. The CDC has a direct-to-consumer media campaign to promote vaccines for preteens and teens, including the HPV vaccine, says Lauri E. Markowitz, MD, a medical epidemiologist and the CDC's team leader for epidemiology research.
"While we have not specifically begun any efforts with health systems, health plans, or managed care organizations, we aim to reach physicians within those networks during our research, and hope their responses will help inform how to best communicate and partner with them," she says.
---
Our most popular topics on Managedcaremag.com
---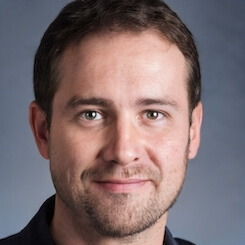 Paul Lendner ist ein praktizierender Experte im Bereich Gesundheit, Medizin und Fitness. Er schreibt bereits seit über 5 Jahren für das Managed Care Mag. Mit seinen Artikeln, die einen einzigartigen Expertenstatus nachweisen, liefert er unseren Lesern nicht nur Mehrwert, sondern auch Hilfestellung bei ihren Problemen.