High costs mean a sea change in cancer management is urgently needed, and these tools can chart the way without eroding the physician's role
High costs mean a sea change in cancer management is urgently needed, and these tools can chart the way without eroding the physician's role
The costs of cancer care are rising fast. By 2020, they're projected to total $158 billion in 2010 dollars, a 27 percent increase in a decade. And more than 90 percent of anticancer drugs approved since 2004 cost more than $20,000 for a 12-week course of therapy. These facts make clear that health plans, oncologists, and society at large need to find ways to promote the most efficient use of increasingly scarce resources. Clinical pathways for cancer care can help.
True, past attempts to rein in costs have sometimes had unintended consequences. Some have reduced access to care or increased the very costs they've tried to cut. In some cases, oncologists' income has suffered — in a recent study from the Zitter Group, 57 percent of these specialists reported a net decline in revenue related to payer cuts, primarily in paying for drugs. A number of oncologists facing insolvency have consolidated with larger practices — just since 2010, some 200 community practices in the specialty have closed, with many of these doctors accepting large signing bonuses from hospital systems. But treatment in the hospital setting can cost two to five times as much as in the community setting.
Fortunately, the Zitter study also showed that more than half of all payers either have implemented oncology pathways or plan to do so within the next two years. Such pathways, summaries of appropriate care that are developed and implemented collaboratively by payers and oncologists, have the potential to improve outcomes and rein in costs with minimal unintended consequences.
In our company's consultations with many payers in recent years, we've seen that many are rapidly developing a new awareness of the problems that can result from tinkering to control oncology expenditures. They're actively seeking sustainable solutions. There's a convergence around the concept of oncology pathways, our discussions suggest, as the best way to meet six key requisites:
Oncologists and payers must collaborate in deciding what is appropriate patient care.
Unnecessary variation in treatment must be avoided.
A comprehensive oncology management program requires considerable effort to build and maintain in the long run.
A successful program must enable providers to realize an upside.
User-friendly technology is essential to promote broad adoption.
Data must be collected to validate the program in the aggregate and to profile physician compliance and results, both clinical and financial.
Pathways vs. guidelines
In a recent survey representing 60 payers and more than 150 million lives, only 61 percent of payers reported using National Comprehensive Cancer Network (NCCN) guidelines as their primary tool to develop coverage criteria for oncology. Through discussions with pharmacy and medical directors, it has been observed that NCCN guidelines are routinely supplemented by American Society of Clinical Oncology (ASCO) guidelines, peer-reviewed journal articles, studies, and credible trial data to validate coverage policy. On a drug-by-drug basis, that makes perfect sense. It is when one drills deeper that one recognizes that these sources are more of a directory of all possible treatment options than an actionable set of guidelines.
For example, NCCN lists 16 therapeutic regimens for adjuvant node positive HER2-negative breast cancer that are essentially permutations of only three drugs. But these guidelines don't say which of these regimens is recommended.
A closer look reveals that NCCN and ASCO guidelines also do not indicate which of these treatment options offer the best combination of high efficacy and low toxicity.
Common ground
This example, therefore, presents a dilemma. Physicians say they follow NCCN, but what does that mean? That they automatically use Level 1 regimens when present? That they use Level 3 regimens, since they are also in the guidelines?
These guidelines serve as a foundation — common ground embraced by both oncologists and payers. They are the universe of options. Pathways might best be described as a subset of NCCN or ASCO guidelines, one that translates the myriad options they present into actionable guidance for oncologists to consult and from which to create a care plan for each patient. Well-crafted pathways also allow oncologists to see multiple peer-recommended options based on diagnosis, stage, and progression accompanied by the associated literature citations. They also can provide consistency in treatment and predictability, both of which payers desperately seek.
In several of the most successful programs to date, payers have empowered panels of network oncologists to create pathways with minimal intervention. For example, Ram Trehan, MD, of Greater Washington Oncology in Silver Spring, Md., served on a panel developing pathways for a new program being implemented by CareFirst BlueCross BlueShield of Maryland in 2008.
Declining revenue
"Before the pathways initiative, things were going steadily downhill," he says. "Revenue from drug reimbursement was declining, and the plan's relationships with the oncology community were adversarial. When CareFirst announced its plan there was a great deal of skepticism, but as dialogue continued, we started to hear a different message from CareFirst. The idea of giving their oncology network carte blanche to develop the pathways that would guide care management was remarkable."
Panels were formed to develop pathways for lung, breast, and colon cancer, says Trehan. "We were surprised to find that no one from the plan had a vote on the final product," he says. "It was all very democratic and driven purely by the leading guidelines, compendia, peer-reviewed journal articles, and trial results. After three years' experience, oncologists are seeing substantial improvements in both quality of care and efficiency."
The CareFirst oncology management program set targets of 70 percent compliance in the first year and 80 percent in the second. These goals were achieved in both years for both chemotherapy and supportive care.
At first, says Winston Wong, RPh, vice president for pharmacy for CareFirst BCBS of Maryland, "we tried to ratchet down spending by cutting the fee schedule and drug payments to our oncologists. We realized quickly that this was a shortsighted strategy — we actually saw costs rise, which prompted us to take a different approach."
Fostering trust
CareFirst liked the concept of pathways but did not have the expertise within the plan to develop them, says Wong, "and we also sensed that putting the payer in the middle of the process was not going to foster trust." So the plan contracted with P4 Pathways, now owned by Cardinal Health Specialty Solutions, which helped set up panels to develop pathways and allowed CareFirst to remain at arm's length. Also P4 itself didn't have a vote on the final product, which was completely the work of network oncologists.
"We were impressed to see that the most expensive regimens were not the only regimens included," says Wong. "Once the program was launched, feedback from the broad network was very positive."
The CareFirst program included a Year One increase in reimbursement for generics coupled with enhanced brand payment for select J-codes. And these changes were actually implemented prospectively, not in response to meeting minimal targets. In the second year there were additional incentives for program-compliant physicians — and Wong emphasizes that there are no penalties for noncompliance or nonparticipation. Drug reimbursement rates were rationalized to remove any bias for selecting higher-cost drugs by increasing payment rates to participating oncologists, especially for low-margin generics.
"We realized savings of 8 to 9 percent, net of incentives," says Wong. "About half of these savings were related to a reduction in variability, the other half to appropriate utilization. The program's introduction also directly correlated with an 11 percent reduction in ER visits, which brought substantial savings in reduced hospital admissions." Entering the third year, new elements related to ancillary services, radiation, lab use, hospitalization, and end-of-life care were added.
"Both CareFirst and the oncology network have benefited from the program," says Wong.
Going off pathway
Oncologists involved with pathways seem to agree that they retain total discretion to select the best care plan for their patients. While guidelines may list many regimens for a given cancer, a pathway will indicate one or more regimens as best. For example, for HER2-negative breast cancer, one pathway recommends 4 of 16 regimens. And most pathway programs agree that there can be a reasonable case for an oncologist to select a treatment regimen that is off pathway.
Our review of leading pathway program vendors shows that each allows an oncologist the flexibility to treat as many as 20 percent of patients off pathway and still qualify as program-compliant. This latitude assures that pathways are not a substitute for physician decision-making.
There is evidence that doctors are embracing oncology pathways. "Our pathways program is very physician-friendly," says Subhash Proothi, MD, a medical oncologist with 31 years experience who is affiliated with St. Luke's Cancer Care Associates in Bethlehem, Pa., and who participates in a pathways program sponsored by Highmark Blue Cross Blue Shield. "It is the way every practice should run."
Proothi's experience serving on the panel that developed and now maintains the pathways program has been positive. "The process was very useful for two reasons," he says. "It established standardization, which helps ensure efficiency. And standardization was fully evidenced-based, which has made it easy to stay within the pathways for the vast majority of patients. We've been very comfortable with the choices we built into our pathways. There is no one way to treat cancer, and the pathways take that into consideration."
Can pathways save money?
There are other potential benefits of pathways — including savings in administrative costs and staff time for provider groups. Without pathways, payers are increasingly requiring more intense prior-authorization review for drug-therapy regimens — and that takes time and resources.
A recent study suggests that oncologists spend an average of 1.3 hours per week on payment-related issues, and staff a cumulative average of 13 hours. That time translates into more than $80,000 per practice each year.
"We saw immediate administrative benefits because of pathways," reports William Biermann, MD, an oncologist who has been involved with the program initiated by Philadelphia's Keystone Mercy Health Plan since its inception. "The time previously spent on therapy precertifications was significant, but once the program was launched, precerts simply went away. That relieved me of frequent involvement and freed up nearly a full-time employee — a tremendous savings to the practice."
Performance
Of course, the sustainability of a pathways program — like so much else in managed care — depends on its ability to measure performance. Few payers have the technical resources to capture and report on technical results, but pathways vendors recognize this requirement and have built reporting platforms accordingly. When claims are submitted, most vendors document compliance with the selected regimen on a line-item basis, using National Drug Code classification to ensure accuracy. Each month, detailed reports are generated for the physician/practice to identify on- vs. off-pathway care. In the P4 program, for example, an Oncology Community Network will work collegially with noncompliant physicians to help them understand how the program works, how on-pathway prescribing can have benefits, and what clinical considerations might lead to selecting off-pathway treatments.
Robert Wanovich, vice president of pharmacy at Highmark-BCBS, says his group implemented an oncology program in July 2011 and saw positive results quickly. Oncologists were already well acquainted with pathways, he says, because of their proximity to the University of Pittsburgh Medical Center, where the pathways were developed. Thus they were receptive.
"While granular detail is available, we [as a plan] find that we no longer need to drill into it to take corrective action," he says. "The practices are able to see and easily understand where small variation is occurring. This information helps them take self-corrective action or understand when and why they might appropriately veer off-pathway."
Any new approach to managing the oncology environment, including the introduction of pathways, must be handled with care. Yet our review of pathways shows that what many have seen as a complex and rigid machine can, when applied, morph into a flexible and sensitive tool for the oncologist.
For payers and providers alike, pathways can be part of the solution to ensuring sustainable clinical quality and economic stability.
William J. Sullivan, MBA, is president and principal consultant of Orlando, Fla.-based Specialty Pharmacy Solutions LLC, which has recently worked with a number of health plans implementing clinical pathways to control the rising costs of oncology treatment.
Debunking 10 Myths
What oncology pathways aren't
After working with a number of payer organizations and studying a variety of vendors, our group, Specialty Pharmacy Solutions LLC, has concluded that pathways in oncology have the potential to guide cost-effective cancer care. The first step is discarding mistaken notions that stand in the way:
1. Pathways aren't drug management schemes. Drugs under the medical benefit represent less than 40 percent of a total cost of care. True, the drug regimen selected influences the subsequent cascade of consumption that includes ancillary medications (e.g., choroidal neovascularization drugs and erythropoeitins) as well as services, especially emergency room visits and hospitalizations. But pathways are driven by evidence-based consensus on efficacy and toxicity, not by specific drugs and certainly not by the least expensive drugs.
2. Pathways aren't disease management programs. None of the leading pathway vendors have direct contact with the patient; all medical management is performed by the oncologist. (This should not be confused with the specialty pharmacy programs that dispense oral chemotherapy medications. They may provide patient-centered compliance and side-effect monitoring, and while the choice of these medications may be dictated by pathways, such programs are unconnected.)
3. Pathways don't mandate site of service. Media reports have suggested that these programs drive infusion business away from oncology offices. But payers are savvier and would not direct infusion business away from their own network oncologists to costlier hospital-based infusion centers.
4. Pathways aren't benefit management schemes. They are not dictated by payer coverage decisions. Our research suggests, in fact, that when appropriately managed, pathways can mediate or even eliminate many onerous aspects of payer benefit management, including prior-use authorizations, use management, and approval logarithms. Indeed, it's hard to understand why rational drug payment schemes that increase payment for lower-cost, therapeutically equivalent generic drugs could be considered oncologist-unfriendly. On the contrary, rational drug payment is specifically designed to benefit oncologists as a pragmatic and economically rational solution to formulary inequity.
5. Pathways don't depend on covering all cancers. Sixty-five percent of all cancer expenditure in the United States is associated with just three cancers: lung, breast, and colon. Accordingly, most pathways programs start with these three cancers and slowly add others as operational kinks are ironed out and support from oncologists is achieved.
6. Pathways don't require oncologists to defend their decisions to deviate from them in particular cases. Our review of these programs turned up no leading vendor that requires justification for going off-pathway as long as the regimen selected meets traditional guidelines. There are no penalties if an oncologist goes off-pathway too often, though he or she may not qualify for certain incentives.
7. Pathways programs aren't back-end compliance programs. While all leading vendors provide data on progam utilization (units, cost) and compliance to pathways, this information is predominantly for oncologists' benefit. "We look at overall utilization and compliance, not at the physician level," says Winston Wong, RPh, vice president of pharmacy for CareFirst BlueCross BlueShield of Maryland. "Our vendor, P4 Pathways, disseminates physician-specific data alongside aggregated physician cohort data, and we see physicians correcting their own prescribing patterns. After two years, not one physician has lodged an appeal."
8. Pathways programs don't target the traditional buy-and-bill model by moving oncology drugs to the pharmacy benefit. Some payers have, in fact, tried to shift oncology drugs to the pharmacy benefit so these drugs could be tightly managed. But our interviews with payers show that such efforts have brought unintended consequences, and an annual survey of payer trends shows the practice is falling out of favor. In fact, payers are finding it more responsible to retain office-based drug administration and payment under the medical benefit, while retaining the pharmacy fulfillment and payment under the pharmacy benefit.
9. Pathways programs don't complicate patient-centered care. On the contrary, says Maryland oncologist Harvey Katzen, MD, they can facilitate communication. "Now when I sit with patients, I have a sophisticated tool to use with them to have an informed discussion with them about therapy options," he says. "The options become clearer. Having a frank discussion with patients about fourth- or fifth-line therapy isn't easy, but having the evidence in hand allows us to consider other appropriate options, including palliative care."
10. Pathways programs aren't driven only by savings for payers. Cancer care spending is accelerating rapidly, with forecasts of 20-25 percent annual increases. This trend presents health insurance carriers and public programs such as Medicare and Medicaid with difficult choices. Optimal efficiency is critical to help spread limited resources. Pathways achieve that without sacrificing quality. "Our primary driver has [been] and always will be our patients," says oncologist Gurdeep Chhabra, MD. "If we can offer them better efficacy with less toxicity, then we are doing our job. Because many patients increasingly have to pay [for] a larger portion of their care, if we can also help keep costs in line, we help them save money. For many patients this can make a big difference."
Michigan model stems spending
In the Wolverine state, a pathways program was initiated jointly by Oncology Physician Resource, an entity controlled by the state oncology society, and Blue Cross Blue Shield of Michigan. Launched in 2010, this program now includes 10 physician organizations and 187 participating physicians, representing more than 80 percent of network oncologists and cancer expenditure for this payer.
The Michigan experience suggests that universal participation in pathways is not a prerequisite for program success and that nonparticipating oncologists don't flee the network even though they don't garner all of the program's benefits. In the first quarter after the program's implementation, pathways compliance exceeded the target of 80 percent. After that there were consecutive quarterly improvements, and the plan ended the year 2011 at 97.6 percent compliance.
Why such strong results? BCBS of Michigan says network oncologists were willing to participate because the pathways were independently developed, with no control by BCBS. Changes to payment were introduced as the programs were being rolled out. They included a Year One flat-fee incentive and increases to J-codes for generic IV chemotherapy and supportive drugs. Also, a separate incentive was established for first-year providers that met or exceeded program targets. In Year Two, evaluation and management codes were increased an additional 10 percent. Feedback confirms that the physicians are embracing the pathways, resulting in savings to the plan, and are pleased with the reciprocal improvements to payment.
BCBS of Michigan reports that the program has stemmed a runaway increase in oncology spending and benefits network oncologists while improving the quality of care for its members.
More ways to keep a lid on oncology costs
Clinical pathways are just one piece of the oncology management puzzle. But their supporters say they can help control oncology costs and ensure equity for oncologists when fitted together with these other puzzle fragments:
Positive benefit management that balances medical and pharmacy coverage levels
Formularies that place targeted products, both office-administered and self-administered, on preferred-benefit tiers
Payer-supported specialty distribution that enables supporters to selectively buy and bill based on margin opportunity
Laboratory utilization and diagnostics/genetic testing management that can be seamlessly integrated into the pathways model
End-of-life care coverage paired with physician compensation (new codes) for patient counseling
Enrollment of appropriate patients in drug trials coupled with compensation of physicians for their efforts
Our other journal
P&T Journal for October 2014
FEATURES
The Clinical Trial Model Is Up for Review
Pyrazinamide-Induced Hyperuricemia
Lung Cancer Research Is Taking On New Challenges
Medical Applications for 3D Printing: Current and Projected Uses
PIPELINE PLUS
Steady Progress on Parkinson's Disease
DEPARTMENTS
MEDICATION ERRORS
Telling True Stories Is an ISMP Hallmark
PRESCRIPTION: WASHINGTON
FDA Accepts Its First Biosimilar Application
New Drugs/Drug News/New Medical Devices
Pharmaceutical Approval Update
DRUG FORECAST
Edoxaban: an Investigational Factor Xa Inhibitor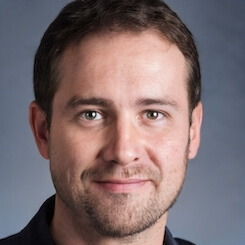 Paul Lendner ist ein praktizierender Experte im Bereich Gesundheit, Medizin und Fitness. Er schreibt bereits seit über 5 Jahren für das Managed Care Mag. Mit seinen Artikeln, die einen einzigartigen Expertenstatus nachweisen, liefert er unseren Lesern nicht nur Mehrwert, sondern auch Hilfestellung bei ihren Problemen.