It's hard to open any health-related publication these days and not find stories about accountable care organizations (ACOs). Commentary ranges from extolling ACOs as our last, best hope for achieving high-value care in the U.S., to others criticizing ACOs as a thinly disguised return to the 1990s model of managed care and HMOs.
While it's too early to judge how effectively these provider-based organizations that assume greater financial risk for health care outcomes will ultimately perform, many are hopeful that ACOs offer a promising vehicle for achieving the elusive Triple Aim goal of health reform — achieving higher clinical quality and better experience of care with lower cost trends.
I am among them. The ACO model makes sense to me. While there are no guarantees, I believe that at least some ACOs will succeed in providing added value to patients, providers, and the nation's health care system as a whole. But first they have a lot to do to assure that the reality of accountable care meets the promise. Many of the systemic problems with our current care system must be changed to achieve Triple Aim care, so ACOs have their work cut out for them.
In contrast to managed care, ACOs need to perfect "magnet care" — that is, offering the programs, providers, resources, and attributes that will attract patients, and keep them "sticky." ACOs will need to provide convenient access and flexible availability, integration of care and data across sites and providers, and guidance on health habits and lifestyle, among other attributes —and all of this through convenient mobile apps and online portals.
Can ACOs Fulfill Their Promise?
The current debate about ACOs reflects the industry's honest search for answers to the nation's serious health care problems. If our goal as a nation is to provide a system that can care for large populations and commit to high quality, manageable costs and a satisfying experience of care, ACOs have the potential to achieve these goals.
Even for those organizations supporting the concept of ACOs, however, many questions remain. Given that so much of health care costs stem from patients' personal choices, how can ACOs engage more patients in effective prevention and wellness programs? Given that so much is spent on care for the relatively small percentage of patients with chronic illnesses, how can we address their care needs more efficiently? And how can we optimally utilize technology, mobile devices, and social networks in an era of limited budgets?
Toward these ends, there is an attainable stepwise approach that many accountable care organizations will probably follow:
Phase 1: Commit to the digitizing of health information and exchange of interoperable data with other health entities, and deploy certified electronic health record, registry, and health information exchange systems that will enable "meaningful use" of heretofore siloed health information.
Phase 2: Develop patient-centered medical homes and neighborhoods that encompass team-based primary care, incentive payments, quality reporting, and coordination of care among all providers.
Phase 3: Create organizational relationships across the community that enable full collaboration among all providers and health care facilities, that have the potential for sharing risk, and that entail public reporting on costs, quality, and patient experience.
Phase 4: Foster population health management by building or partnering for technologies and capabilities needed to assess and optimize health risk across the continuum of care.
Along this journey, many of those seeking to create highly effective ACOs will collaborate with other organizations that have experience in managing population health, engaging patients in efforts to improve health status and working with providers by providing technology that enables better care coordination. Those who set out to do this alone will face a longer learning curve and a less predictable destination.
Final verdict?
Will every ACO be successful in achieving the Triple Aims of health reform? Surely not, given what we know about the local variability of health care cost and quality. But will some be successful enough to provide "proof of concept" so we can learn from these examples how to improve on ACO 1.0 as we build ACO 2.0 and beyond? I certainly expect so.
Are ACOs ideal for what ails U.S. health care? That may not be the pertinent question under the circumstances; rather, if not ACOs, then what? Does any other competing model of health reform offer a greater chance of success with a lower risk of negative unintended consequences? So far, I have seen no better ideas for achieving Triple Aim care over the next decade.
What if I'm wrong and ACOs are unable to overcome the significant challenges facing them? Are we going to passively accept unaccountable care and rampant cost escalation as inevitable? I doubt that very much. Or might we decide that time has run out for more experiments with market-based approaches and opt for a single-payer system, in the hope that that the Triple Aim can be achieved through Draconian top down controls?
I hope we can avoid this desperate and risky option.
Therefore, my plea is that health care leaders who want to be part of the solution embrace the components of ACOs that work, look for partners to help them expand on programs that are effective and communicate the value of these approaches to providers, patients, and other constituents to gain their engagement, and support. Iterative refinement of design and persistent process improvement can get us where we want to go.
Gordon K. Norman, MD, MBA, is chief medical officer of Geisinger System Services at Geisinger Health System.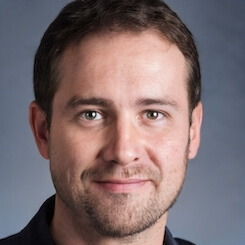 Paul Lendner ist ein praktizierender Experte im Bereich Gesundheit, Medizin und Fitness. Er schreibt bereits seit über 5 Jahren für das Managed Care Mag. Mit seinen Artikeln, die einen einzigartigen Expertenstatus nachweisen, liefert er unseren Lesern nicht nur Mehrwert, sondern auch Hilfestellung bei ihren Problemen.