New treatment approaches offer hope
Approximately two million Americans are hooked on prescription opioids or heroin, and an overdose of pain pills kills 91 people every day. Approximately 20 years ago, pharma companies invested heavily in alternative treatments and "failed miserably," Dr. Nora Volkow, director of the National Institute on Drug Abuse, told Medical Xpress. Now, novel approaches offer new hope.
Promising areas of research include:
"Bespoke" drugs, as Volkow calls them. These treatments target specific pathways and types of pain rather than acting broadly in the brain. One such medication on the market is etanercept (Enbrel, Amgen), which treats a key feature of rheumatoid arthritis and, in the process, eases pain.
Drugs to prevent the need for opioids. One investigational treatment numbs a wound for several days and curbs inflammation. The theory is that if patients don't develop severe pain after surgery, their nerves won't go on "high alert," and there is less chance of developing chronic pain that might require opioids.
Novel sources of pain medications. Drugs from silk, hot chili peppers, and the venom of snakes, snails, and other animals are being tested.
New uses for existing drugs. Some seizure and depression medications, for example, can help certain types of pain.
In the early 2000s, a small biotech company had the idea of blocking nerve growth factor, a protein produced in response to pain. The company's drug, tanezumab, is a monoclonal antibody that targets peripheral nerves, helping to keep pain signals from muscles, skin, and organs from reaching the spinal cord and brain. Pfizer bought the firm in 2006 and expanded testing. Then, in 2010, some patients treated with tanezumab and similar drugs being developed by rivals needed joint replacements. It was found that, besides dulling pain, nerve growth factor may affect joint repair and regeneration.
The FDA put some studies of tanezumab on clinical hold. An independent review ultimately linked a few serious joint problems to tanezumab, and the suspension on testing was lifted in August 2012. But a new issue—nervous-system effects in animals—prompted a second hold later that year, and that restriction wasn't lifted until 2015.
Eli Lilly and Pfizer are now jointly testing tanezumab in late-stage studies. Trial results are expected late next year—approximately 17 years after tanezumab was first developed.
Many companies also have their eyes on sodium channel blockers, which affect how nerves communicate with each other, according to the Medical Xpress report. Other firms are testing cell therapies for nerve pain. Stem cells can modulate immune responses and inflammation.
Some companies, such as Samumed, Centrexion Therapeutics, and Flexion Therapeutics, are investigating long-acting injectable medications to relieve arthritic knee pain. Samumed's aim is to regenerate cartilage.
In Britain, a cannabis extract is sold as a mouth spray for nerve pain and other disorders associated with multiple sclerosis, but cannabinoid research in the United States has been hampered by marijuana's legal status. A special license is needed, and most researchers don't even try to obtain one, said Dr. Susan Ingram, a neurosurgery scientist at Oregon Health & Science University. Ingram is studying cannabinoid receptors in the brain, looking at how pain affects one type of receptor but not another. Such work might some day lead to drugs that can relieve pain without producing a high or addiction, Ingram said.
Buprenorphine partially binds to opioid receptors in the brain and has become "an extraordinarily successful medication" for treating addiction, according to Volkow. "It has shown pharmaceutical companies that if you come up with a good intervention, there is an opportunity to recover their costs."
Source: Medical Xpress(link is external); April 17, 2017.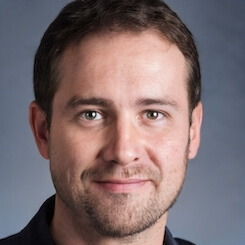 Paul Lendner ist ein praktizierender Experte im Bereich Gesundheit, Medizin und Fitness. Er schreibt bereits seit über 5 Jahren für das Managed Care Mag. Mit seinen Artikeln, die einen einzigartigen Expertenstatus nachweisen, liefert er unseren Lesern nicht nur Mehrwert, sondern auch Hilfestellung bei ihren Problemen.