Holding physicians to best-practice guidelines with the threat of refusing to pay for unnecessary tests reaps dividends
You may recall the stick, one of the props used by the gatekeeper before he exited the managed care stage during the great backlash of the mid-1990s. Well, the stick may be making a comeback, if a program that appears to have gotten a handle on imaging costs is any indication.
The American College of Cardiology last year published imaging guidelines. Officials at American Imaging Management (AIM), a radiology benefit manager that is a subsidiary of WellPoint, read them carefully and then put them to work to cut utilization.
"When we have that provider pushback, the right answer is that your society developed a set of guidelines based on what it believes to be the best practice of medicine, the best utilization of that particular imaging modality," says Thomas Power, MD, AIM's medical director for cardiology. "Our role is to put those guidelines into operation. The typical discussions are usually fairly short after that. It's hard for a provider to argue against a set of guidelines that are pulled together by the national experts."
It's also hard to argue with results.
Voluntary at first
In 2009 an insurer with more than 3 million members in three states adopted an AIM program that monitors use of echocardiographs. (AIM declines to identify the health plan.) There was an introductory period in which physician participation was voluntary. Costs were reduced by 7 percent. Then it became mandatory in November 2010. "The utilization per 1,000 members under the mandatory program (November 2010 to January 2011) was 21 percent lower than the average utilization rate from the same period in the previous year…." says an AIM white paper.
It works like this. AIM reviews the clinical and demographic information collected by the physician. This may include diagnosis, symptoms, and previous imaging tests. "If the information submitted by the provider is insufficient or inconsistent with AIM's guidelines for the ordered service, additional review is conducted by a member of AIM's clinical team," the paper states. "A request can be denied if the service is deemed medically unnecessary. Depending on the program design, failure to obtain an authorization can have reimbursement consequences for the servicing provider."
Hassle factor
In other words, money talks. In the medical profession, though, one should also never underestimate a doctor's desire to avoid hassle. "One of the things that concerns providers about programs like this is the cost of their part of the intervention," says Power. "The single biggest way that providers can reduce that disruption to their practice is to familiarize themselves with the guidelines."
"If it gets to the point of a provider-to-payer discussion, they have already wasted time and resources in putting the case through the system," says Thomas Power, MD, of American Imaging Management.
Providers shouldn't put their practices through the trouble and expense of trying to get authorization for a test that's not clinically appropriate, says Power. "Providers need to familiarize themselves. Not their employees because, remember, their employees are not the ones making the imaging decision. But the physicians and nurse practitioners need to be familiar with the guidelines. We're willing to help when we get to speak with them, but if it gets to the point of a provider-to-payer discussion, they have already wasted time and resources in putting the case through the system."
The program was built on the assumption that education and decision support services are not enough. A study in the Journal of the American College of Radiology in 2011 cites utilization at a children's hospital in which nearly 11 percent of imaging procedures were deemed inappropriate. Of those procedures, the ordering physician accepted the advice of the decision support (DS) service only 0.2 percent of the time.
In 2010, in the same journal, Ramin Khorasani, MD, MPH, states that "consequences for ignoring DS are necessary for it to be effective. Education is a weak tool to change physician behavior. If physicians can simply ignore DS, they frequently will."
Quality
What AIM found was practice variation. "There was a very large utilization variability," says Power. "Utilization variability speaks to inappropriate use. It may be inappropriate use at either end of the scale. There may be some parts of the country where some providers or provider groups are overusing. Then, at the other end of the spectrum, there may be some who are underutilizing. The second is as important as the first."
The program considers following best practices to be a measure of quality, says Power.
"If your initial choice to order the test or not order it is inappropriate, then not only is that providing your patient with the wrong care in the immediate setting, but it also begins unnecessary care down the road," says Power. "Those studies that are done in low-risk patients and turn up to be abnormal — it's almost invariable that those abnormalities don't truly represent disease.
"But further tests are required to get back to that place to be able to say to the patient, No, you do not have any disease."
---
Our most popular topics on Managedcaremag.com
---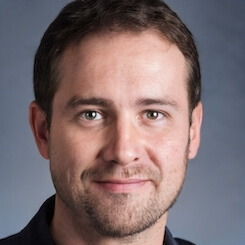 Paul Lendner ist ein praktizierender Experte im Bereich Gesundheit, Medizin und Fitness. Er schreibt bereits seit über 5 Jahren für das Managed Care Mag. Mit seinen Artikeln, die einen einzigartigen Expertenstatus nachweisen, liefert er unseren Lesern nicht nur Mehrwert, sondern auch Hilfestellung bei ihren Problemen.