Authors evaluate rosuvastatin/ candesartan/ HCTZ combo
Statins may significantly reduce adverse cardiovascular events in people with average cholesterol and blood pressure (BP) levels who are considered to be at intermediate risk for cardiovascular disease, while the use of BP-lowering medications may be beneficial only in hypertensive patients, according to three reports from the HOPE-3 trial. The new findings were presented on April 2 at the American College of Cardiology's 65th Annual Scientific Session & Expo, held in Chicago, and were published simultaneously in the New England Journal of Medicine.
Researchers examined 12,705 subjects with at least one known cardiovascular risk factor who had not been diagnosed with cardiovascular disease. The participants were randomly assigned to one of four treatment groups: rosuvastatin (Crestor, AstraZeneca) 10 mg plus a combination pill of candesartan 16 mg and hydrocholothiazide 12.5 mg daily; rosuvastatin 10 mg plus placebo daily; placebo plus the combination candesartan/hydrocholothiazide pill daily; or two placebo pills daily. During 5.6 years of follow-up, cardiovascular death, myocardial infarction (MI), or stroke occurred in 3.5% of patients receiving both drugs and in 5% of patients receiving only placebo. The relative risk reduction in patients taking both drugs was 30% overall, 40% in those with hypertension, and 20% in those without hypertension.
A second analysis of the HOPE 3 trial focused on the use of statins and found that 3.7% of those taking a statin experienced the first coprimary endpoint (a composite of cardiovascular deaths, MI, and stroke) compared with 4.8% of patients given placebo. In addition, 4.4% of the statin group experienced the second coprimary endpoint (a composite of the events in the first coprimary endpoint plus heart failure, resuscitated cardiac arrest, and revascularization procedures) compared with 5.7% of the placebo group. After 12 months, patients taking statins experienced, on average, a 25% reduction in low-density lipoprotein cholesterol.
A third analysis examined only BP-lowering drugs and found no significant improvements overall compared with placebo. However, among patients with BP greater than 143.5 mm Hg before therapy, 4.8% experienced the first coprimary endpoint and 5.7% experienced the second coprimary endpoint compared with 6.5% and 7.5%, respectively, among patients given placebo.
According to the authors, the findings point to the value of a more-simplified approach that places greater emphasis on statins in the general population and adds low doses of combination BP medications to the statins in patients with mild hypertension.
Participants in the HOPE 3 trial will be tracked for an additional three to five years. The researchers will continue to conduct additional analyses examining the effects on cognitive decline, erectile dysfunction, and vision, along with detailed analyses of potential differences among ethnic groups and geographic regions.
"Most of the hypertension guidelines right now focus on what agents to use and what BP to aim for, and there has been very little emphasis on the importance of statins in treating patients with hypertension," said lead author Salim Yusuf, MBBS, DPhil, FACC. "Our approach, which used a combination of moderate doses of two BP-lowering drugs plus a statin, appears to produce the biggest 'bang' in terms of reducing events with few side effects."
Source: ACC (link is external); April 2, 2016.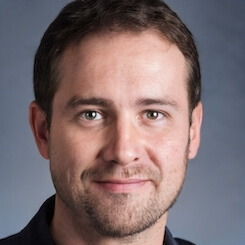 Paul Lendner ist ein praktizierender Experte im Bereich Gesundheit, Medizin und Fitness. Er schreibt bereits seit über 5 Jahren für das Managed Care Mag. Mit seinen Artikeln, die einen einzigartigen Expertenstatus nachweisen, liefert er unseren Lesern nicht nur Mehrwert, sondern auch Hilfestellung bei ihren Problemen.