New Engineered Skin Substitute for Pediatric Burns
Permaderm consists of both epidermal and dermal components
Tweet Widget
(link is external)
Positive results have been reported from a clinical study of Permaderm (Amarantus BioScience Holdings/Cutanogen Corporation), an engineered skin substitute (ESS), in children with life-threatening severe burns. ESS has received an orphan drug designation for the treatment of full-thickness burns covering more than 50% of the total body surface area (TBSA). The new findings were published in the Journal of Burn Care and Research.
ESS is a tissue-engineered skin prepared from autologous skin cells. It is a combination of cultured epithelium with a collagen-dermal fibroblast implant, which produces an ESS that contains both epidermal and dermal components. This model has been shown in preclinical studies to generate a functional skin barrier. Moreover, because ESS is composed of the patient's own cells, it is less likely to be rejected by the patient's immune system, unlike porcine or cadaver grafts, in which immune-system rejection is possible.
In the new study, ESSs were prepared from split-thickness skin biopsies harvested from 16 pediatric burn patients. ESSs and split-thickness autografts were applied to 15 subjects with full-thickness burns covering a mean of 77% of the TBSA. Data consisted of photographs, tracings of donor skin and healed wounds, a comparison of mortality with the National Burn Repository (NBR), correlation of TBSA closed wounds with TBSA full-thickness burns, frequencies of regrafting, and immunoreactivity to the biopolymer scaffold in the ESSs.
One subject expired before ESS application, and 15 subjects received a total of 2,056 ESS grafts. Correlation of the percentage of TBSA closed with ESSs with the percentage of TBSA full-thickness burns generated a coefficient of determination (R2) value of 0.65 (P < 0.001).
All 15 patients who received ESS survived. The mortality rate was 6.3% compared with 30.3% in a comparable population in the NBR (P < 0.05), indicating that ESS may reduce mortality by more than 75% in this pediatric population.
The authors concluded that autologous ESSs reduce mortality and requirements for donor skin harvesting for the grafting of full-thickness burns involving more than 50% of the TBSA.
A non-Good Manufacturing Practices (GMP) version of ESS has been used in investigator-initiated and compassionate-use clinical settings in more than 150 human subjects, primarily pediatric patients, for the treatment of severe burns involving up to 95% of the TBSA. The non-GMP version has also been used in the treatment of two patients with giant congenital melanocytic nevi (GCMN). Amarantus BioScience plans to launch pivotal clinical studies of ESS in patients with GCMN or pediatric severe burns once experience has been gained in the adult severe-burn setting.
Sources: Amarantus BioScience Holdings; August 9, 2016; and JBCR(link is external); July 21, 2016.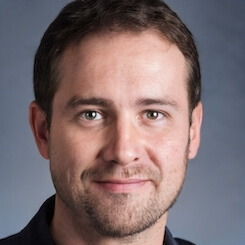 Paul Lendner ist ein praktizierender Experte im Bereich Gesundheit, Medizin und Fitness. Er schreibt bereits seit über 5 Jahren für das Managed Care Mag. Mit seinen Artikeln, die einen einzigartigen Expertenstatus nachweisen, liefert er unseren Lesern nicht nur Mehrwert, sondern auch Hilfestellung bei ihren Problemen.