Opioids are commonly prescribed for pain. An estimated 20% of patients presenting to physician offices with noncancer pain symptoms or pain-related diagnoses receive an opioid prescription. In 2012, health care providers wrote 259 million prescriptions for opioid pain medication, enough for every adult in the United States to have a bottle of pills. Opioid prescriptions per capita increased 7.3% from 2007 to 2012, with opioid prescribing rates increasing more for family practice, general practice, and internal medicine compared with other specialties. Rates of opioid prescribing vary greatly across states in ways that cannot be explained by the underlying health status of the population, highlighting the lack of consensus among clinicians on how to use opioid pain medication.
Prevention, assessment, and treatment of chronic pain are challenges for health providers and systems. Pain might go unrecognized, and patients, particularly members of racial and ethnic minority groups, women, the elderly, persons with cognitive impairment, and those with cancer and at the end of life, can be at risk for inadequate pain treatment. Patients can experience persistent pain that is not well controlled. There are clinical, psychological, and social consequences associated with chronic pain including limitations in complex activities, lost work productivity, reduced quality of life, and stigma, emphasizing the importance of appropriate and compassionate patient care. Patients should receive appropriate pain treatment based on a careful consideration of the benefits and risks of treatment options.
Chronic pain has been variably defined but is defined within this guideline as pain that typically lasts >3 months or past the time of normal tissue healing. Chronic pain can be the result of an underlying medical disease or condition, injury, medical treatment, inflammation, or an unknown cause. Estimates of the prevalence of chronic pain vary, but it is clear that the number of persons experiencing chronic pain in the United States is substantial. The 1999–2002 National Health and Nutrition Examination Survey estimated that 14.6% of adults have current widespread or localized pain lasting at least 3 months. Based on a survey conducted during 2001–2003, the overall prevalence of common, predominantly musculoskeletal pain conditions was estimated at 43% among adults in the United States, although minimum duration of symptoms was not specified. Most recently, analysis of data from the 2012 National Health Interview Study showed that 11.2% of adults report having daily pain. Clinicians should consider the full range of therapeutic options for the treatment of chronic pain. However, it is hard to estimate the number of persons who could potentially benefit from opioid pain medication long term. Evidence supports short-term efficacy of opioids for reducing pain and improving function in noncancer nociceptive and neuropathic pain in randomized clinical trials lasting primarily ≤12 weeks, and patients receiving opioid therapy for chronic pain report some pain relief when surveyed. However, few studies have been conducted to rigorously assess the long-term benefits of opioids for chronic pain (pain lasting >3 months) with outcomes examined at least 1 year later. On the basis of data available from health systems, researchers estimate that 9.6–11.5 million adults, or approximately 3%–4% of the adult U.S. population, were prescribed long-term opioid therapy in 2005
Opioid pain medication use presents serious risks, including overdose and opioid use disorder. From 1999 to 2014, more than 165,000 persons died from overdose related to opioid pain medication in the United States. In the past decade, while the death rates for the top leading causes of death such as heart disease and cancer have decreased substantially, the death rate associated with opioid pain medication has increased markedly  Sales of opioid pain medication have increased in parallel with opioid-related overdose deaths. The Drug Abuse Warning Network estimated that >420,000 emergency department visits were related to the misuse or abuse of narcotic pain relievers in 2011, the most recent year for which data are available . Although clinical criteria have varied over time, opioid use disorder is a problematic pattern of opioid use leading to clinically significant impairment or distress. This disorder is manifested by specific criteria such as unsuccessful efforts to cut down or control use and use resulting in social problems and a failure to fulfill major role obligations at work, school, or home. This diagnosis has also been referred to as "abuse or dependence" and "addiction" in the literature, and is different from tolerance and physical dependence, both of which can exist without a diagnosed disorder. In 2013, on the basis of DSM-IV diagnosis criteria, an estimated 1.9 million persons abused or were dependent on prescription opioid pain medication. Having a history of a prescription for an opioid pain medication increases the risk for overdose and opioid use disorder, highlighting the value of guidance on safer prescribing practices for clinicians. For example, a recent study of patients aged 15–64 years receiving opioids for chronic noncancer pain and followed for up to 13 years revealed that one in 550 patients died from opioid-related overdose at a median of 2.6 years from their first opioid prescription, and one in 32 patients who escalated to opioid dosages >200 morphine milligram equivalents died from opioid-related overdose.
This guideline provides recommendations for the prescribing of opioid pain medication by primary care clinicians for chronic pain in outpatient settings outside of active cancer treatment, palliative care, and end-of-life care. Although the guideline does not focus broadly on pain management, appropriate use of long-term opioid therapy must be considered within the context of all pain management strategies. CDC's recommendations are made on the basis of a systematic review of the best available evidence, along with input from experts, and further review and deliberation by a federally chartered advisory committee. The guideline is intended to ensure that clinicians and patients consider safer and more effective treatment, improve patient outcomes such as reduced pain and improved function, and reduce the number of persons who develop opioid use disorder, overdose, or experience other adverse events related to these drugs. Clinical decision making should be based on a relationship between the clinician and patient, and an understanding of the patient's clinical situation, functioning, and life context. The recommendations in the guideline are voluntary, rather than prescriptive standards. They are based on emerging evidence, including observational studies or randomized clinical trials with notable limitations. Clinicians should consider the circumstances and unique needs of each patient when providing care.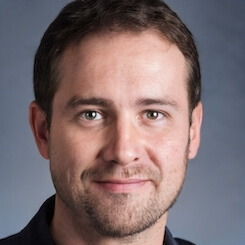 Paul Lendner ist ein praktizierender Experte im Bereich Gesundheit, Medizin und Fitness. Er schreibt bereits seit über 5 Jahren für das Managed Care Mag. Mit seinen Artikeln, die einen einzigartigen Expertenstatus nachweisen, liefert er unseren Lesern nicht nur Mehrwert, sondern auch Hilfestellung bei ihren Problemen.