Doctors share cases, brainstorms, and gripes in today's fast-growing electronic physician communities, and pharma companies want to be a fly on the wall. So, experts say, should you.
You could tell that the internist was irritated. "When my resident tells me the CT-angio was positive," the doctor complained, "I always follow up with, 'Oh yeah, just how positive was it? Are we talking saddle embolus, or a possible very small filling defect in a single subsegmental artery?"
The family physician agreed that the word positive was vague and unhelpful here. "I get on the PAs and in fact the other doctors about this stuff," this second doctor piped up.
A conversation over coffee overheard in a doctors' lounge? No, this was a recent exchange on Sermo, an online physicians-only community launched in 2006 that now claims a membership of 110,000 doctors nationally. Sermo and its cousins in the world of physician social-professional electronic networks — Medscape and Quantia MD and, to an extent, Epocrates — are making the whole country an intimate doctors' lounge, and not just for grumbles. They facilitate the sharing of clinical insights and solutions to practical clinical problems in a way that promises to hone "best practices" from the bottom up, and some experts believe it is time for health plans to wake up and smell the virtual coffee.
Electronic physician communities: The big 4
Name
Based in
Founded
Number of physicians
Sermo
Cambridge, Mass.
2006
110,000
Billing itself as "the world's largest online community of physicians, where you can exchange medical insights with colleagues spanning more than 30 specialties across all 50 states," Sermo is the brainchild of Daniel Palestrant, MD, a surgeon who says he noticed the potential value of doctors' informal chats and wanted to harness it in a way that neither cost physicians money nor subjected them to direct ads. Sermo earns money by allowing hedge funds, pharmaceutical companies, and other clients to monitor doctors' anonymous conversations. And doctors themselves can earn money on Sermo: $100 for writing an on-line posting that is randomly selected for payment and $20 for voting on such a posting.
QuantiaMD
Newton, Mass.
2005
More than 40,000
The smallest of these four interactive physician communities in membership, QuantiaMD is also perhaps the most ambitious in furnished content, featuring interactive 8- to 12-minute video lectures from top medical experts. In these, CEO Eric Schultz says, "you might have an interactive case which begins with a patient presenting and leads you into a House-like diagnosis and a decision around next steps and treatment management."
Medscape Physician Connect (owned by WebMD)
New York
2008
100,000
"Through Medscape Physician Connect, physicians have the ability to tap into their peer community through reading existing discussions, posting comments, or creating new discussion topics," says the company, which just last year built on a decade's experience as an online clinical destination to create this physician social network. This network, which invites both clinical and nonclinical exchanges, offers video blogs with expert commentary and can create user polls for community feedback.
Epocrates
San Mateo, Calif.
1998
200,000
Though not strictly a social-professional network, Epocrates reaches more physicians than the other three. That's primarily with drug information as a "point-of-care reference," but in addition the company periodically hosts discussion topics open to all participants. Epocrates also uses Twitter, says a company representative, and in March it launched an electronic game called "Diagnose the Disease" on Facebook.
"They are lowering the barriers to communication and collaboration," says Kirk Loevner, former CEO of Epocrates, whose electronic community grew out of the company's portable devices that let physicians instantly look up drug information and check for drug interactions. "You can post a problem case and have responses from 50 experts within 45 minutes. That wasn't possible before."
Adds Quantia CEO Eric Schultz: "We've had people ask questions about swine flu on Quantia MD, and we have 4,800 infectious-disease doctors on the system. Within seconds the swine flu questions about best practice and screening tests and effective therapy were all answered."
Forward leap
Indeed, enthusiasts believe these electronic communities may bring a forward leap in medical communication comparable to the day the telegraph retired the Pony Express. And while it isn't clear that one of today's fast-growing networks will become the Google of this burgeoning new field, pharmaceutical companies — notorious for wanting to know what doctors think — have already started listening in.
In October 2007, for example, Sermo signed its first deal with a drugmaker: a 15-month agreement with Pfizer that let that company hear what physicians were saying about its products.
Health plans and government have been slower to participate, though the FDA has worked with Sermo in a limited way. "In meetings I've been in, sitting around the table with individuals from the FDA, from Medicare, and from JCAHO, there's been a big question about these social media and what to do with what is coming out of them right now," says Destry Sulkes, MD, Medscape's former vice president for strategy and medical affairs.
But the wise health plan won't wait long to master this new world, says Sulkes. "Up to this point it has mainly been pharmaceuticals and medical device manufacturers trying to engage in these communications," he says. "Yet what we're looking to do today is change the health care system more broadly — President Obama has made that very clear. Because doctors are going to be instrumental in that process, that means changing physician behavior. And if plans want to help docs lead the change and not be seen as just faxing in disallowances and payment denials, they've got to recognize this area as an enormous untapped opportunity."
That opportunity isn't yet fully defined, but it could include dialogues on best practices, sourcing and disseminating immediate market research, and soliciting useful feedback about preferred treatments, protocols, practice patterns that yield best health and patient satisfaction outcomes, and even business arrangements, say Sulkes and other knowledgeable observers.
And it must begin with understanding what electronic physician communities are all about.
The three T's
Physicians may obtain free access to these communities either online or on mobile devices such as BlackBerrys, iPhones, or other smartphones that allow downloading of these applications in a few minutes. And though their terms and approaches differ — doctors use their own names on QuantiaMD, for example, while they have "handles" on Sermo — they honor a trio of key values we'll call the "three T's:"
1. Trust. Nonphysicians need not apply to these carefully gated communities. "Trust is an important element of these networks," says Loevner of Epocrates. "You know the people who are responding have some level of expertise — they are not just random people on the Internet."
Blatant advertising is also verboten. "You'll never see a takeover, a banner, or any kind of overt advertisement on QuantiaMD," says Schultz. "We do sponsorship the way it has traditionally been done in medical communications within academia. It might be an opening line at the beginning: This presentation brought to you in part by Eli Lilly. And that's as overt and as deep and as complex as it will go."
2. Timesaving. "The number-one thing we've learned is, you've got to respect physicians' time, because they don't have a whole bunch of it," says Schultz.
"They never have an hour to spare, but they often have five minutes. Because we have a brand pledge that says, We'll always be respectful of your time, doctors with just a few minutes of downtime feel very comfortable pressing a button to see one of our video presentations, because they know it will be concise and engaging."
3. Topical content. More than just Facebook in a lab coat, the networks sweeten the deal with special clinical content in a variety of forms.
Medscape, for example, features free CME, articles from more than 150 journals and an eMedicine clinical reference on 6,500+ topics. True to its roots as a portable PDA (personal digital assistant), Epocrates lets doctors make immediate formulary checks, showing them "whether a drug is covered, what the copayment is, whether a precertification is required and whether there is a generic alternative," says Loevner.
"And we work with the drug companies to provide new-drug notices, drug recall information, and key clinical studies on the differences between one drug and another."
"Some of these networks are based on abstract interactions with little to bring everyone together," says Schultz. "On QuantiaMD, we've created a physician community around a set of very high-quality, high-clinical-value content." Examples, he says, are video PowerPoint presentations on specific clinical topics with actual questions asked in the speakers' recorded voices.
"Wireless networks have huge latencies, so people have shied away from using mobile Web," says Schultz. "And 160-character text messages are brittle. So we've gone at it with a native application that gives you a great, dependable contextual experience. There is never an issue of buffering or dropout or bad coverage. If you want to use it on an airplane or a train, you can. It remembers all your answers, your transactions, your response data. We hear people say, I never imagined my BlackBerry could do all that!"
And it takes 30 seconds, he says, to download the application.
Seizing the day
So — what does all this have to do with health plans?
One health-plan leader is receptive but tentative. "To date, our efforts and time and resources have gone toward trying to establish secure and HIPAA-compliant communications so we can push out patient-specific information to physicians that they might want to act on," says Stephen Barlow, MD, chief medical officer of Select Health, a wholly-owned subsidiary of Intermountain Healthcare, who admits with a laugh that the world of Facebook-style social media is one "my kids know more about than I do." He agrees that physician electronic communities have potential, "But I'd emphasize that word potential, because we don't have any experience."
Seizing the day
Knowledgeable observers say managed care organizations should be able to harness these established and growing online and mobile-device physician communities to more effectively and efficiently engage physicians and other health care providers.
Through these communities, health plans may educate clinicians on evidence-based practices, evaluate their knowledge and their clinical practices through interactive programs, conduct opinion research or obtain feedback from clinicians, and use these communities as a channeling mechanism for health plan digital resources.
Sulkes, the Medscape veteran, suggests three steps that plan medical directors can take to make sure the opportunity of electronic physician communities doesn't pass them by:
1. Advocate and help build collaborations of payers to gather, assess, and publicize integrated data sets on quality to aid individual clinicians with their practices and improve the broader public's safety.
2. As qualified physicians, get directly involved in these communities, participating in discussions and learning everything you can about how they work. ("Among pharmaceutical manufacturers, that didn't happen right away, possibly because of liability concerns about whether their comments could be interpreted as corporate rather than individual clinician views," Sulkes notes.
3. Identify the changes in physician behavior and practice patterns that promise to bring the most dramatic quality improvements and, as an electronic-community participant, find and highlight success stories about how doctors have implemented these improvements and demonstrated improved outcomes while staying financially whole (or perhaps, as pay-for-performance gathers steam, even benefiting financially).
Viral spread
"I'm a recent Facebook person," says Sulkes, "and I actually see a lot of similarities between Sermo, Medscape, and the like and what happens on Facebook — it's just that the participants happen to be doctors. Just as on Facebook, you have to have gone to Dartmouth to get into the Dartmouth area, on Sermo you have to have gone to medical school.
And in the safe zone of peer-to-peer electronic communication, doctors really open up about what they like, what they don't like, what works for them, and what doesn't.
"The benefit to health plans will come with the viral spread of success stories throughout these communities by champion doctors for whom these innovations are actually working and will be easily distinguished from manufacturers' promotional efforts," he adds. "And managed care is the group that will want to fund this, whether it is private managed care or Obamacare, supporting a communications model that docs control, not that's being shoved at them by one plan or another."
If Sermo and its brethren had been around 20 years ago with their ability to spread the word like lightning, says Sulkes, it would have been much more quickly apparent through peer-to-peer discussions, for example, that post-heart attack patients should receive beta blockers.
"I feel very strongly that this is the next revolution in health care," Sulkes concludes.
Steven R. Peskin, MD, MBA, FACP, is executive vice president and chief medical officer for all divisions of MediMedia, USA, the company that publishes this magazine. He is also assistant clinical professor of medicine at the University of Medicine and Dentistry of New Jersey.
AHIP's attitude
"There is a widespread recognition that we need to move to a 21st-century, evidence-based health care system in America. As part of that, we need information about which treatments and technologies are most effective, and we need to put that in the hands of patients and their doctors. To the extent that an electronic physician community helps to facilitate that, we think it's a great thing."
— Robert Zirkelbach, spokesman, America's Health Insurance Plans
"Trust is an important element of these networks," says Kirk Loevner of Epocrates. "You know the people who are responding have some level of expertise — they are not just random people on the Internet."
More like this
Grow Your Own Medical Management Software?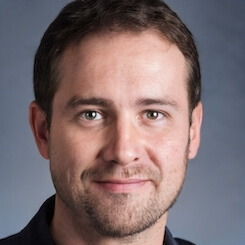 Paul Lendner ist ein praktizierender Experte im Bereich Gesundheit, Medizin und Fitness. Er schreibt bereits seit über 5 Jahren für das Managed Care Mag. Mit seinen Artikeln, die einen einzigartigen Expertenstatus nachweisen, liefert er unseren Lesern nicht nur Mehrwert, sondern auch Hilfestellung bei ihren Problemen.