Another investigation discovers the utilization of moderate sedation, where patients needn't bother with a breathing cylinder, prompts better clinical results when contrasted with general sedation for patients going through transcatheter aortic valve substitution (TAVR). Scientists from the Perelman institute of Medication at the College of Pennsylvania led the biggest observational investigation of insignificantly intrusive transfemoral—section through the crotch—TAVR to discover whether the utilization of moderate sedation is related with improved patient results, explicitly assessing 30-day mortality and length of clinic stays, when contrasted with conventional general sedation. Their discoveries were introduced today as a late-breaking clinical preliminary at the General public for Cardiovascular Angiography and Mediations 2016 Logical Meetings in Orlando, FL. For patients who are at outrageous or high danger for open heart medical procedure, TAVR, a negligibly intrusive method, has become the favored treatment for extreme aortic stenosis. While general sedation has been commonly regulated during these cases, the utilization of moderate sedation for TAVR is expanding. A large portion of the improvements related with TAVR over the previous decade have been centered around the gadget, innovation and procedural strategies. Nonetheless, there has been a push to improve the cycle of the technique.
"All the more as of late the field has advanced toward utilization of a considerably more negligibly obtrusive TAVR methodology, in which doctors can embed the new valve through the crotch without any entry points by any means," said senior and introducing creator Jay Giri, MD, MPH, an associate teacher of Cardiovascular Medication. "Since there could be not, at this point an authoritative requirement for a careful cut, we needed to pose the inquiry of whether there was a requirement for general sedation, the full sedation of a patient requiring breathing cylinder and nonresponsive obviousness." Specialists utilized the STS/ACC TVT RegistryTM – an information base of all US TAVR patients – to assess elective cases treated by means of a percutaneous transfemoral approach—passage through the crotch without a cut—from April 2014 through June 2015, to contrast the adequacy of moderate sedation with general sedation. A sum of 10,997 patients were evaluated with 1,737 accepting moderate sedation – around 15.8 percent. Examiners reasoned that while both patient gatherings had almost equivalent paces of TAVR procedural achievement, moderate sedation patients experienced lower paces of 30-day mortality, 30-day mortality or stroke, and briefer clinic stays.
"This information shows that moderate sedation is both protected and successful, and can possibly turn into the decision approach for TAVR," Giri said. "These outcomes support our speculation that moderate sedation can prompt better clinical results, and could have critical ramifications for patient consideration and for the cycle of the TAVR methodology." Significantly, the specialists additionally led a penchant coordinated with investigation which represented 51 elements known to anticipate 30-day TAVR mortality, like age, sexual orientation and cardiovascular breakdown status. The investigation further affirmed that moderate sedation was related with lower 30-day mortality and 30-day mortality or stroke.
"This extra investigation was led to assess whether moderate sedation is effective across an assortment of patients, and not simply a generally solid gathering that was chosen for this novel procedure," Giri said. "While it is almost difficult to represent all factors that could prompt requiring general sedation, the 51 comorbidities and clinical qualities we had the option to represent still carried us to a similar result – moderate sedation is related with better clinical results for patients going through percutaneous transfemoral TAVR." Giri noticed that there are three degrees of moderate sedation: confined neighborhood sedation at the section site; cognizant sedation, or "dusk rest" which places patients into an exceptionally light, responsive rest; and observed sedation care – utilized by the Penn TAVR group – in which sedation is managed in various extents by an ensured anesthesiologist, placing patients into an oblivious, yet arousable state. Extra Penn creators on the investigation incorporate, Matthew Hyman, Wilson Y. Szeto, Prakash Patel, Howard C. Herrmann, Saif Anwaruddin, Nimesh D. Desai, Prashanth Vallabhajosyula, Robert H. Li, and Joseph E. Bavaria. This investigation was likewise finished in association with specialists from the Duke Clinical Exploration Organization.
---
Our most popular topics on Managedcaremag.com
---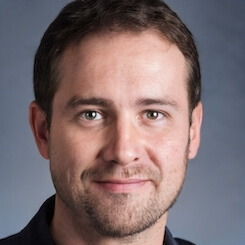 Paul Lendner ist ein praktizierender Experte im Bereich Gesundheit, Medizin und Fitness. Er schreibt bereits seit über 5 Jahren für das Managed Care Mag. Mit seinen Artikeln, die einen einzigartigen Expertenstatus nachweisen, liefert er unseren Lesern nicht nur Mehrwert, sondern auch Hilfestellung bei ihren Problemen.