Aetna's Latest Move Called Intrusive
Well-crafted articles sit in mental medicine cabinets; handy for when the next time the malady they address surfaces. This story yesterday (http://tinyurl.com/AP-gene) made me think immediately of this gem that ran in Managed Care back in 2000 (http://tinyurl.com/Bee-Moz). No one's yet pinpointed the expiration date for spoiler alerts: Does Ilsa Lund run off with the crafty/noble Rick Blaine or the noble/crafty Victor Laszio? Watch the movie.
So, you've been alerted.
This is how the 2000 column ends: "We've decided to offer the position to Mozart. He's just 34 years old, with a sparkling genetic pedigree and doubtless a long, illustrious career ahead of him. Unfortunately, Herr Beethoven, you are simply not destined for a life of music."
That's an argument against genetic profiling à la O. Henry: Beethoven produced his greatest works when he was deaf, and Mozart died young.
Caveat: Genetic testing and genetic profiling are different things, but you can't profile without the test and perhaps that's the biggest challenge to Aetna's program, well-intentioned as it may be. Even with all the confidentiality safeguards in place, how much information do employees want their employers to have? Enough to save lives?
Aetna and the wellness vendor Newtopia certainly hope that genetic testing will save lives in the long run not only for employees found to be predisposed to disease but, as the Associated Press story shows anecdotally, for those who aren't. If you're physically unsound but genetically predisposed to be sound, then you may have no one to blame but yourself if, for instance, your eating habits make you vulnerable to diabetes.
Aetna's breaking new ground here, as it is the only major health plan to offer genetic testing as part of wellness. There are skeptics, however.
Al Lewis, the founder of the Disease Management Purchasing Consortium, wages war against wellness programs, arguing that they are neither clinically nor financially effective. Creating intrusive wellness programs has become an unfortunate pattern for Aetna, he adds.
"It's almost as though UnitedHealthcare is feeding them these ideas," Lewis says. "The fact is that there are going to be tons of false-positives and tons of false-negatives just like with every other test. The difference is that genetic testing costs a fortune and you're just going to annoy these poor employees."
The AP story focuses on how the Aetna/Newtopia program fares in the Jackson Laboratory. Not so well, Lewis argues. Of Jackson's 130 employees, 28 started the program and 19 still participate. "The one place that they're doing something like this is, by any stretch, a failure," Lewis says. What makes it more troubling is that Jackson does genetic research.
Lewis is more than able to fend for himself (http://tinyurl.com/Lewis-v-Aetna).
So are Aetna officials.
Greg Steinberg, head of clinical innovation at Aetna, takes issue with much of Lewis's criticism. He stresses that the program is voluntary and that Aetna's wellness programs in general have been successful clinically and financially (http://tinyurl.com/Aetna-data).
Aetna used the genetic testing program on its own employees, he points out. "The results were dramatic—participants lost weight (an average of 10 pounds) and reduced their waist sizes, helping bring down the risk for bad health outcomes," says Steinberg. "Participants also reported high levels of engagement in the program. Based on this success, Aetna is now offering the Newtopia program to its largest customers and their employees."
Steinberg also stresses that 470 Aetna employees volunteered to participate and that the year-long pilot was extended another six months "to allow for continuation of successful outcomes."
Meanwhile, frozen in time, Ilsa Lund must make a choice: Rick or Victor? Maybe genetic testing makes the decision easier. Of course, Rick and Victor would have to consent first.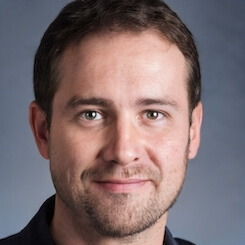 Paul Lendner ist ein praktizierender Experte im Bereich Gesundheit, Medizin und Fitness. Er schreibt bereits seit über 5 Jahren für das Managed Care Mag. Mit seinen Artikeln, die einen einzigartigen Expertenstatus nachweisen, liefert er unseren Lesern nicht nur Mehrwert, sondern auch Hilfestellung bei ihren Problemen.