If patient involvement is to be a driver of cost containment and improved outcomes, we'll need to think more about what that really means
Editor's note: In this article, Lucy Johns points out a disconnection between the evolution of a necessary technology and the grand vision of a new era in health care in which patients have all the information they need and the economic power to make decisions in their own interest.
"Consumer control" is a prominent theme in current discussion of strategies to control inflation in the cost of health care. Management of supply has failed, whether as regulation or as managed care. Certificate of need, public reporting of quality information, gatekeepers, utilization review, formularies – all fail. A new source must be found to block spiraling costs. Let it be a demand-side strategy. Let it be "consumer control."
Can providers support consumers empowered to influence decisions about their care? Can providers work with patients who want to manage their health and health care far more than they do now? Surely they can, if that is what the policies and technologies actually do.
Theory
The theory is that once consumers feel the financial consequences of their decisions, demand will moderate. The theory also posits that once consumers have information they need to make the right decisions, their behavior will change at the source, where it must, to improve health status. People will eat better food, drink less alcohol, exercise more, turn off the TV, put safety latches on their guns. Wouldn't it be wonderful if medical care and public health goals converge at the level of individual decision-making, where they belong? Nirvana!
Will "consumer control" as touted by many in the health sector be an effective driver of cost containment and reliable energy for improved health status?
It is timely to apply a "consumer perspective" to two products currently most representative of the theory: consumer-driven health insurance (CDHI) and the electronic medical record (EMR).
The consumer's perspective on the EMR — drop the quotation marks, assume there is such a thing — might be summarized in two alternative approaches: consumer control or consumer compliance.
Consumer control implies that the consumer of health services controls the information available to the providers that the consumer is now paying for. The consumer decides what is in the record, who can view it, who can write in it, where it is located, and what the terms of access to it are.
Consumer compliance implies that the EMR is a means for providers to enlist consumers in making decisions, that the EMR is a more efficient form of the traditional medical record whose use can be expanded to entice consumers into paying more attention to their health status and its management.
The distinction between control and compliance in conceptualizing the consumer perspective points to a possible split between consumer and other interests in development of the EMR. There is no a priori reason to assume the EMR will or should reflect needs that are the same for consumer and other players in the health system. (For more on this, see "What If the EMR Were to Serve the Purpose of Consumer Control".)
A great array of products now exists to establish the computerized medical record. The EMR designed for providers, health plans, and others to automate a consumer-compliant record dominates the market. Products called PHRs — personal health records — are also available. Only one product is known to the author to be based explicitly on the consumer-control approach to the EMR: The MiVIA Personal Health Record, developed by a consortium of nonprofit agencies for a population with urgent continuity-of-care needs, is currently in use by 2,300 migrant farm workers. Similarly customized PHRs are in development by the MiVIA vendor for other target populations that have requested them.
Of course, consumers need a lot more than a PHR to make informed decisions about their health care. They need information on quality and cost of individual physicians, hospitals, and other providers; they need information on quality and cost of organized health systems like HMOs; they need an advance directive; they need comparative information about treatment options, including complementary medicine and support groups; they need access to over-the-counter drugs that don't need oversight by physicians. As the consumer perspective matures, it is bound to demand more and more from health services not historically shaped to this point of view.
Consumer perspective on CDHI
The essential feature of CDHI is a connection between decisions by those covered and the money left in their account to pay for future decisions. No longer is medical care to be experienced as "free" because someone else pays the bills no matter what the decisions concerning use of services.
There may be some consumers who will appreciate and learn from, and not be harmed by, the resulting "discipline." There will be others who will suffer, perhaps grievously. Without control of their own records and the education to understand long-run implications of their decisions, however, there will be virtually no consumers able to use CDHI rationally. CDHI is the cart before the horse of adequate information relevant to personal decisions about use of health resources.
So what's really going on here?
Both CDHI and the EMR are being promoted as innovations that will enhance consumer control and thereby curb health sector inflation and motivate better self care. Both fields are crowded with commercial entrants evoking the control theme: "consumer-centric," "consumer-directed," "consumer-driven." The reality, however, is that current products primarily serve the needs of employers and the insurance, technology, and finance industries. There is no call from consumer organizations to shift the risk for health expenditures into the hands of individual consumers. There is no pressure from consumers to make personal medical information instantly available to anyone who happens to have — or hacks — the right password. The overriding goal of interests touting consumer control is consumer compliance and shifting of risk.
If consumers are to benefit from these products — to ensure their access to health services, to manage their health and care, to protect the uses of health information collected in their name — then "the consumer" needs to play a stronger role in their design and use. And providers who understand the benefit of real patient participation in care can get serious about empowering patients by insisting on consumer input for every board and committee now grappling with EMR standards and use. Providers also need to demand that CDHI products be evaluated from outside the insurance industry and be regulated, if indicated, to protect consumers and their providers from unrealistic product designs. Otherwise, the theory and results of "consumer control" will continue to serve powerful agendas having little to do with the needs of real consumers or their most enlightened providers.
The author greatly appreciates the assistance of Ann Donovan, Margaret O'Kane, and Cynthia Solomon.
---
Our most popular topics on Managedcaremag.com
---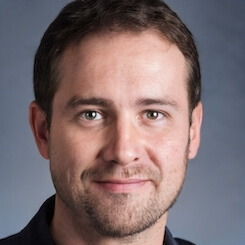 Paul Lendner ist ein praktizierender Experte im Bereich Gesundheit, Medizin und Fitness. Er schreibt bereits seit über 5 Jahren für das Managed Care Mag. Mit seinen Artikeln, die einen einzigartigen Expertenstatus nachweisen, liefert er unseren Lesern nicht nur Mehrwert, sondern auch Hilfestellung bei ihren Problemen.