Arizona, Virginia, and West Virginia are leading the pack. Bills have been introduced in several states that would effectively ban copay accumulators.
Pharmaceutical industry observers have been riveted by recent reform proposals introduced by the Trump administration to regulate drug rebates—the backend price concessions that drug manufacturers pay to plan sponsors and PBMs to influence formulary position and market share. In the meantime, important and yet less noticed reforms are advancing at the state level that relate to copay coupons—the front-end price concessions that manufacturers furnish to patients to reduce out-of-pocket costs on drug purchases.
For several years, states have carefully deliberated over whether to regulate manufacturer copay coupons, which may facilitate patient access to branded drugs by reducing out-of-pocket expenses but raise costs for commercial insurers since they promote more expensive utilization.
But as drug pricing issues have come to a boil, lawmakers in certain states are now taking a bolder approach. Since the start of the year, several states have been considering bills that would broadly prohibit the copay accumulator programs that health plans and PBMs have used to combat coupons and the negative effects that coupons have on their costs. These reform measures—which have so far enacted into law in Arizona, Virginia, and West Virginia—could substantially upend commercial drug benefits with effects, both good and bad, on a wide range of stakeholders.
The copay coupon controversy
The controversy over copay coupon programs is just one aspect of the larger quandary of drug pricing reform in the United States. Because the setting of drug list prices is generally protected, federal and state lawmakers are left to wrangle over how drug costs should be absorbed. This makes the issues surrounding drug price concessions—which may be provided by manufacturers in the form of coupons paid to patients, or extracted from manufacturers in the form of rebates paid to plans—a central focus of reform efforts. The high stakes associated with these price concessions are reflected by the staggering sums involved. Manufacturers are estimated to have paid about $89 billion in rebates in 2016 and handed out the equivalent of $10 billion in copay coupons.1
Drug coupons have until recently received more regulatory attention than rebates, as state legislatures have struggled over whether to regulate coupons given the difficult trade-offs involved.2 Patient advocacy groups and many providers fiercely defend coupons as essential to patients getting access to the drugs they need. Insurers have countervailing concerns about manufacturers using coupons to create demand for their high-priced products. Reasonable cost controls are eroded, they argue, and consumers lose out in the long run because higher costs may lead to premium increases. Over the years, several states have considered bills that would rein in coupons. California and Massachusetts have enacted laws that would restrict coupon use in circumstances where generic alternatives are available.3
Accumulators and maximizers
The recent development of copay accumulator and maximizer programs by health plans, PBMs, and employer group sponsors has increased the controversies and complexities associated with copay coupons.
Under a copay accumulator program, the plan doesn't allow the value of a copay coupon to count against the beneficiary's deductible or out-of-pocket maximum.  Once the coupon's value is exhausted, the beneficiary is on the hook for the entire amount of his or her deductible before plan benefits kick in.
Copay maximizers are a variation on copay accumulators. Under a maximizer program, the insurer increases a drug's copay amount so that it approximates the copay coupon's monthly value. The total value of the coupon is applied evenly throughout the benefit year to cover a portion of drug costs but is not applied against the beneficiary's cost-sharing obligations.
Health plans have embraced these new benefit designs as a means to reduce their financial liability by drawing from the value of the coupon and the beneficiary cost-sharing amounts before providing drug coverage. But opponents of these programs have raised concerns that beneficiaries may lack adequate notice of how they work and be surprised by having to pay high deductibles once their coupons are exhausted. Accumulators have been especially criticized for shifting a large portion of costs to beneficiaries in an abrupt manner. Maximizer programs, which have more varied and flexible designs, are often tailored to apportion costs in a more equitable manner between the plan, beneficiary, and manufacturer. Still, accumulators and maximizers are alike in that they prevent coupon from applying in some manner to beneficiary cost-sharing obligations.
As industry uptake of accumulators and maximizers has increased, so has scrutiny. Patient advocacy groups have lobbied lawmakers and petitioned state insurance agencies to review these programs to determine whether they violate consumer protection rules.4 Their efforts are gaining traction and legislation has been introduced in about ten states that would affect accumulator programs. Several have broad, bipartisan support and are advancing quickly through the legislative process. In the final week of March 2019, the governors of Virginia and West Virginia signed bills into law that will curb accumulators and Arizona passed a similar law on April 11, 2019. The laws will affect plans that are entered into, amended, extended, or renewed on or after Jan. 1, 2020.5
While the state bills vary in certain details, most would require plans to consider all payments made by a beneficiary, or on behalf of a beneficiary, when calculating the beneficiary's overall contribution to any cost-sharing obligations.6  Rather than merely restrict the use of accumulators that fail to provide adequate notice or when no generic equivalent is available, many of the bills—including the ones enacted in Virginia and West Virginia—would effectively prohibit the use of both accumulators and maximizers by health plans governed under the respective state's commercial insurance code.7  The bill enacted in Arizona takes a more measured approach, by mandating that coupon payments be applied if no generic exists or where a generic exists but the beneficiary obtained access to the prescribed drug after undergoing prior authorization, step therapy, or the insurer's exceptions and appeals process. Notably, the Arizona bill more closely aligns with the approach recently signaled by CMS, which has proposed to allow ACA exchange plans to use accumulator programs when a brand name drug has a generic equivalent.8  While only some of the bills specifically reference PBMs, insurers impacted by these laws would need to ensure that any contracting PBMs similarly comply with the prohibition when administering their drug benefits.
Another battle in a long war
The sudden push to prohibit accumulators and maximizers has been fueled by examples of how certain patients have been damaged, often unexpectedly, by accumulators. This presents a compelling human case that has received wide reception in legislative halls. By contrast, plan and PBM opposition to coupons and support for accumulators have been based on more abstract arguments regarding the need to manage costs and promote cost-effective prescribing practices.
Copay accumulators and maximizers have represented an existential threat to the use of coupons as a tool for manufacturers to facilitate access to particular branded drugs. However, if more states follow the lead of Arizona, Virginia, and West Virginia in prohibiting accumulator programs, the place for coupons will be increasingly secure, at least for the time being.  If federal reform efforts targeting rebates under Medicare and Medicaid begin to impact the commercial sector, then the role of coupons may even increase.9  At the same time, if current reform efforts at the state and federal levels proceed, greater asymmetry may arise in the regulation of manufacturer price concessions, as rebates and coupons could be heavily restricted under the federal health care programs but remain legal in the commercial arena.
Nonetheless, in the next few years, uncertainty and fluctuation will remain the most likely outcome in the world of drug pricing and reimbursement as lawmakers and stakeholders continue to grapple with coupons and other drug reform proposals. If commercial insurers and PBMs are restricted in their ability to extract rebates and use accumulators to mitigate the effects of coupons, then plan premiums may increase and formulary offerings may narrow. If this occurs, some legislators may go back in the other direction. Accordingly, on this issue and on other drug matters, the pendulum of reform may continue to swing as costs are shifted back and forth among competing stakeholders.
[1] Charles Roehrig, Rebates, Coupons, PBMs, and the Cost of the Prescription Drug Benefit, Health Affairs (Apr. 26, 2018), available at: https://www.healthaffairs.org/do/10.1377/hblog20180424.17957/full/.
[2] Coupons have long been barred under federal healthcare programs because they can serve as unlawful inducements under the Anti-Kickback Statue and beneficiary inducement provision of the Civil Monetary Penalties statute.  Accordingly, copay coupons are only offered to patients taking branded drugs who are reimbursed in the commercial setting, which is largely regulated under state law.
[3] Cal. Health & Safety Code §132000 et seq.; Mass Gen. Laws, ch. 17.5H, §3(b)(2).
[5] Arizona HB 2166; Virginia, HB 2515; West Virginia HB 2770.
[6] See Virginia HB 2515 ("To the extent permitted by federal law and regulation, when calculating an enrollee's overall contribution to any out-of-pocket maximum or any cost-sharing requirement under a health plan, a carrier shall include any amounts paid by the enrollee or paid on behalf of the enrollee by another person.").
[7] State insurance codes generally do not apply to self-insured employer-sponsored group plans governed by ERISA.
[8] See CMS, Proposed Rule, Patient Protection and Affordable Care Act; HHS Notice of Benefit and Payment Parameters for 2020, 84 Fed. Reg. 227, 290-91 (Jan. 24, 2019).
[9] The amendments to the Anti-Kickback Statute safe harbor regulations recently proposed by the Department of Health and Human Services Office of Inspector General would only impact Medicare Part D and Medicaid managed care programs and would not directly affect rebates under commercial plans.  See HHS-OIG, Proposed Rule, Fraud and Abuse; Removal of Safe Harbor Protection for Rebates Involving Prescription Pharmaceuticals and Creation of New Safe Harbor Protection for Certain Point-of-Sale Reductions in Price on Prescription Pharmaceuticals and Certain Pharmacy Benefit Manager Service Fees, 84 Fed. Reg. 2340 (Feb. 6, 2019).  Nevertheless, given the size of the Part D and Medicaid programs, many observers predict that these reforms would have indirect effects on plans in the commercial sector.  Additionally, the U.S. Congress has begun to consider certain measures that would restrict manufacturer rebates in the commercial arena.  See Drug Price Transparency (DPT) Act (S.657).
---
Our most popular topics on Managedcaremag.com
---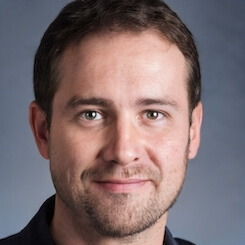 Paul Lendner ist ein praktizierender Experte im Bereich Gesundheit, Medizin und Fitness. Er schreibt bereits seit über 5 Jahren für das Managed Care Mag. Mit seinen Artikeln, die einen einzigartigen Expertenstatus nachweisen, liefert er unseren Lesern nicht nur Mehrwert, sondern auch Hilfestellung bei ihren Problemen.