Well-Being and the Next Industrial Revolution
There was a moment at the recent "Health Matters Summit" hosted by The Clinton Foundation that in years past would have struck me as totally implausible. President Clinton was chairing a panel of experts for a session titled, "The Quest for Longevity and Our Rising Death Rates." Reginald Eadie, an emergency physician and CEO of Detroit Medical Center, was explaining his approach to "education through explanation" and why community nutrition campaigns are high on his agenda. Eadie pivoted toward Clinton and sternly said: "People need to understand that the color of foods on their plates will have a tremendous effect on their health." Clinton leaned toward Eadie, grabbed his arm and replied excitedly: "That's so important! It's why we invited Master Chef Stephen Lee to our Day of Action in La Quinta. We have high school kids volunteering to harvest vegetables from their community gardens, and Chef Lee makes sure healthy foods both look and taste great!"
What has the world come to that a hospital CEO and a former president would be conversing earnestly and knowledgably about food colors? It is the realization that global economic growth and the well-being of both employees and their communities are inexorably linked. With America's obesity epidemic crossing borders, investing in population health now parallels reducing health care costs as a strategic imperative, particularly in emerging nations. This was top of mind for John Noseworthy, CEO of the Mayo Clinic, when he described what he learned at the recent World Economic Forum on the "Fourth Industrial Revolution." In an interview with the Minneapolis StarTribune, Noseworthy talked about a presentation about a workplace cafeteria where "you can buy a cheeseburger. But it will cost you $7. You can buy a veggie burger and it will cost you $2.50." He is hopeful that the rest of the world will "learn from our mistakes" and move more rapidly toward incentives that drive healthier choices.
To this end, at the Health Enhancement Research Organization (HERO), with the support of The Robert Wood Johnson Foundation, we have assembled case studies of companies proactively engaged with their communities to harness the power of prevention. The Healthy Workplaces/Healthy Communities trumpets what's working. The website shows organizations how to take action related to food and fitness but also in the countless other ways that volunteerism and community engagement are being mobilized on behalf of healthier communities.
We're in good company when it comes to working at this intersection of good business and promoting well-being through hands-on networks. Every year, Target Corporation donates hundreds of thousands of volunteer hours in local communities and millions of pounds of food through Feeding America. Starbucks sends 60,000 volunteers who contribute over 232,000 hours in communities in more than 30 countries and for every one hour contributed by a Starbucks partner, nearly two hours came from a customer. The SEC ranks Ben and Jerry's as first in their social responsibility category given their use of eco-friendly products and their donations to social causes. Such examples represent an unpretentious convergence of brand strategy and strategic investments in the future of the workforce.
Today's super-sized health problems will demand a new kind of industrial revolution. Under former Mayor Michael Bloomberg's leadership, New York City had a faster rise in life expectancy in the 21st century than every other major city in the United States. Read Tom Farley's book, Saving Gotham(link is external), for a fascinating insider's perspective on the politically unpopular—but effective—policy actions required to save millions of lives at a time. Bloomberg told the United Nations General Assembly in 2011 that "changing the social and physical environment is far more effective than changing individual behavior alone."
Lessons we're learning from both companies and communities show that it takes a revolutionary mindset to advance a culture of health. Looking at the color of the food in your cafeteria just might be the best place to start.
Dr. Paul Terry is president and CEO of the Health Enhancement Research Organization (HERO), a national think tank dedicated to positively influencing the health and well-being of employees, families and communities. Before HERO, Terry was president and CEO at StayWell, a national provider of population health management programs and before then, Paul served as president and CEO at The Park Nicollet Institute, a national leader in health services research and education. He was a two time Fulbright Scholar and a Kellogg National Fellow. He earned his Ph.D. from the University of Minnesota and his Masters from Minnesota State University at Mankato where he was honored with the Distinguished Alumni Humanitarian Award.
References
Health Matters Summit, The Clinton Foundation. (Accessed Feb. 12, 2016) https://www.clintonfoundation.org/our-work/clinton-health-matters-initiative/programs/health-matters-summit
"Back from Davos, Mayo Chief talks global health" Interview by Joe Carlson, Star Tribute (Accessed Feb. 12, 2016) http://www.startribune.com/mayo-chief-john-noseworthy-talks-about-the-future-of-health-care/367021811/
Tom Farley, M.D., "Saving Gotham: A Billionaire Mayor, Activist Doctors and the Fight for Eight Million Lives." W.W. Norton and Company, 2015.
Healthy Workplaces/ Healthy Communities. (Accessed Feb. 12, 2016) http://get-hwhc.org/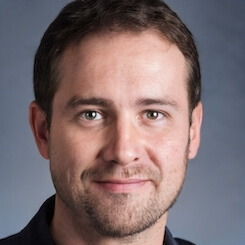 Paul Lendner ist ein praktizierender Experte im Bereich Gesundheit, Medizin und Fitness. Er schreibt bereits seit über 5 Jahren für das Managed Care Mag. Mit seinen Artikeln, die einen einzigartigen Expertenstatus nachweisen, liefert er unseren Lesern nicht nur Mehrwert, sondern auch Hilfestellung bei ihren Problemen.