The Texas approach to managed care continues to make news two years after the state passed the nation's most comprehensive HMO and patient-protection legislation. The swiftness, civility, and consensus with which reforms came about stand in contrast to the partisan posturing that has resulted in talk but no action at the federal level.
How the Lone Star State passed a package of trailblazing HMO bills in 1997 is a textbook example of legislative reform. Probably, it didn't hurt that at the time, the state had just endured some highly publicized managed care scandals.
The story goes back at least as far as 1995, when Gov. George W. Bush vetoed the Texas Medical Association's Patient Protection Act, a modest version of what passed in the next session. Not an auspicious beginning, but ultimately a good thing, according to TMA Vice President for Public Policy Kim Ross.
"It helped us find out where the votes were, what the objections were, and flush out the other side," says Ross.
Its defeat also shifted the lobbying focus to administrative remedies. Bush asked Elton Bomer, insurance commissioner at the time, to promulgate rules on financial incentives in HMO contracts with physicians, as well as on several other consumer protection issues.
Travel, listen, and learn
At TMA's behest, Lieutenant Gov. Bob Bullock appointed a bipartisan committee of five senators in 1996 to hold hearings about how the new rules were working. The Texas legislature meets only in odd-numbered years, so the committee spent the fall of 1996 traveling the state, listening to consumers and physicians.
Sen. David Sibley, a committee Republican, is regarded as the driving force behind the legislation, along with GOP Rep. John Smithee in the House. Sibley says an HMO liability bill, the single most controversial piece of legislation in the Texas package, was not even on the committee's agenda at the beginning.
"I became persuaded, and I still am today, that HMOs are practicing medicine," says Sibley. "And if they practice medicine, I think they ought to be held accountable."
The committee heard vivid accounts of patient harm and even death, which were blamed on HMOs' refusal to fund tests, ER visits, and other care. By the end of October, the committee was unanimous in its determination to fix problems Texans were having with HMOs. Now it wasn't just the TMA saying legislation was needed, but five widely respected conservative senators.
Not only did the reform program have the support of its natural constituencies such as consumers, providers, and trial lawyers, but its opponents had been largely neutralized. Employers, who typically oppose patient protection legislation out of cost concerns, stayed on the sidelines or supported the program in principle, in part because the proposed legislation specifically exempted them from being sued.
In the end, the "380 Series" of consumer protection and HMO bills passed 4–1 in both the Texas Senate and House. The most controversial piece of the package, the HMO liability provision in Senate Bill 386, allowed consumers to sue HMOs. It also established an independent review organization (IRO) to resolve questions of medical necessity.
Bush allowed SB 386 to become law without his signature. In a statement, he said his concerns about opening the door to new tort actions were alleviated by the creation of an independent review panel and by the bill's protections against frivolous lawsuits.
Jeff Kloster, general counsel for the Texas Association of Health Plans, says the HMO industry in Texas wanted an IRO as an alternative to HMO liability. Instead, the industry got both.
The industry also supported other provisions in the legislation, such as maternity length of stay, which Kloster says it considers a recognition of best practices. But, he says, each "incremental change" adds administrative expense. Texas HMOs lost more than $322 million in 1997, after losing $147 million the previous year.
Henry Eckert, associate executive director of Scott & White Health Plan in Temple, says Scott & White has increased premiums significantly because of sharply higher utilization. Plan medical directors are now more likely to approve tests and procedures without taking time to determine necessity for fear of delaying care.
"The law says if you delay care and that damages a patient in any way, then you're liable," Eckert explains. "And with runaway juries, everybody's afraid of delaying care for two minutes."
Tough to pin down
Health care costs are rising nationwide, so it's going to be tough to pin any increase in Texas on the new laws. But such organizations as the Texas Business Group on Health and the Texas Association of Business and Chambers of Commerce are taking a proactive approach to the problem. Through its Health Partners Task Force, TABCC wants to identify cost drivers for employer-based health insurance and address them in the legislature this year.
"Coverage is the best patient protection," says governmental affairs manager Richard Evans. "We'd like to see less government regulation so health care stays affordable. We think the market will take care of designing good policies."
Proponents of the HMO liability law point out that there has not been a massive assault by trial lawyers on the Texas managed care industry. So far, only one case, against NYLCare Health Plans, has been filed. Still, the industry is concerned about the downside momentum that could be generated by even one highly publicized case.
One thing everybody seems to agree on is that the IRO was a winner. That's why a great deal of energy is being focused on tweaking the mechanism to comply with federal Circuit Court Judge Vanessa Gilmore's opinion last September in Aetna's challenge of SB 386.
Gilmore's decision was a double whammy for Texas HMOs because she upheld the liability statute, but ruled that the IRO — which was designed to provide a remedy short of court — was preempted by the Employee Retirement Income Security Act. The state is appealing.
To take an HMO decision to the IRO, a member filled out a one-page form and faxed it to the Department of Insurance. Of the 350 cases to come before the IRO in 12 months, about half were resolved in the HMO's favor and half in the patient's. "The relatively low number of cases is a good indication that we are responding to members' needs on a timely basis," says Pat Feyen, president and CEO of PacifiCare of Texas and president of the Texas Association of Health Plans.
Nothing comparable to the 1997 agenda is expected in the current session of the legislature, but it could still be a busy year for Texas HMOs. In December, then-Attorney General Dan Morales sued six HMOs, accusing them of offering physicians illegal financial incentives to limit patient care and providing members with "deceptive or untruthful information regarding coverage for emergency services, prescription drugs, and referrals to specialists."
And before leaving office last month to become Texas secretary of state, Bomer sent the legislature his recommendations on tightening solvency requirements for HMOs. This poses a dilemma for Texas HMOs: If they raise premiums to meet higher minimum-reserve requirements, employers will hit the roof. If they cut costs, they open themselves to accusations of scrimping on patient care and may get sued.
Remarks Scott & White's Eckert, "I don't think there's much more that anybody can throw at us here in Texas."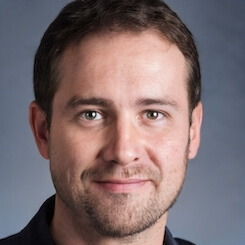 Paul Lendner ist ein praktizierender Experte im Bereich Gesundheit, Medizin und Fitness. Er schreibt bereits seit über 5 Jahren für das Managed Care Mag. Mit seinen Artikeln, die einen einzigartigen Expertenstatus nachweisen, liefert er unseren Lesern nicht nur Mehrwert, sondern auch Hilfestellung bei ihren Problemen.