The former senior VP for health policy at UnitedHealth Group joins a company that aims to shift power from HMOs to patients and physicians.
Lee N. Newcomer, M.D., could well have ended up as a lawyer or a biologist. A draft number of 25 in the early 1970s prompted him to apply to various graduate programs. When the University of Nebraska College of Medicine accepted him, Newcomer began his medical education.
A quarter century after receiving his medical degree, Newcomer is embarking on Act 3 of a career, in his new job as executive vice president and chief medical officer for Vivius, a new Internet-based health care company. He spent the first decade out of residency as a practicing oncologist and the second as a managed care executive. Frustration with a delivery system more attuned to the needs of doctors than patients, and time spent turning around a financially struggling oncology group in the 1980s, sparked Newcomer's interest in the business side of medicine. That led to a master's degree in health services administration and, eventually, to a nine-year stint at United Health Care, now UnitedHealth Group, where until earlier this year, he was senior vice president for health policy. While at United, Newcomer developed clinical profiling tools that measured physician compliance with national standards of care.
Newcomer saw a chance to scratch an entrepreneurial itch when a friend asked him to review a business plan for a startup company, BuyMedDirect.com, that planned to sell health coverage over the Internet. The company, since renamed Vivius, will offer "personalized health care systems" starting this fall in Minneapolis-St. Paul and Kansas City. The company changed its name, Newcomer says, because "some people thought we were in the medical supply business, and a lot of people forgot to put two 'Ds' in it, making it BuyMeDirect. We didn't want to be in that business."
So the man has a strong sense of humor as well.
At Vivius, Newcomer will oversee physician and hospital relationships. He spoke recently with Senior Contributing Editor Patrick Mullen.
MC: Why did you leave UnitedHealth and join Vivius?
NEWCOMER: It was a merging of two issues. One is that a close friend of mine, Dave Teckman, asked me to review a business plan for him because he was going to join the company as a senior executive. I spent two days with Dave blowing holes through it. I was impressed that Dave and the founder, Howard Wizig, had answers for every question I posed. The more I thought about it the more I realized they had stumbled on a brilliant idea about re-engaging consumers into health care coverage issues and giving patients and physicians the freedom they need to make decisions. So I got attracted to the business idea. The second issue is that for the last two or three years, I've wanted to find a small company that I could begin growing and running, but I hadn't found a business plan that made sense to me. When I joined United it was a relatively small company.
MC: Now it's a Fortune 500 company.
NEWCOMER: It's grown dramatically. It was a lot of fun there. I enjoyed the people, we created some great products, and it was a great experience, but I wanted to try something different.
MC: Describe the idea behind Vivius and how it's supposed to work.
NEWCOMER: Vivius creates a personalized health care system, a PHS. Using our system, you can create a network of physicians, hospitals, and ancillary facilities that is unique to you. We do that through a defined contribution model. Your employer gives you a set amount of money to purchase health care coverage, let's say $3,000. You do three things with that $3,000. You purchase your network, you buy an indemnity plan to cover those few things the network won't cover, and you have a health spending account for money that's left over to help with copayments and deductibles or discretionary things like eyeglasses. It's creating the customized network that's the core of Vivius's business. We've asked physicians to post a price in our catalog that they would charge for taking care of a member for a year.
MC: When you reviewed the business plan, what were the biggest holes you saw and how did the founders fill them?
NEWCOMER: The biggest hole I saw was that this would overwhelm the consumer with choices. We've solved that problem by asking your personal physician to make recommended choices for you. Many consumers simply want to select their own personal physicians, and they'll rely on that doctor to make the other choices for them. They can do that with one mouse click. Other people want to make more choices than that and they can do that. That's the beauty of the system.
MC: Your way of paying doctors sounds like capitation. Physicians will charge X dollars for a year regardless of how many times a patient comes in to see that doctor.
NEWCOMER: That's correct, although there are some big differences between our approach and capitation as most people think about it in managed care. First, doctors set the fees, not a third-party payer. Second, doctors can change their fees daily if they need to. They're going to be able to set a fee that helps meet their income expectations and is competitive enough that their patients will accept it.
MC: They can change their fee for new patients, but are locked into the fees they set for existing patients?
NEWCOMER: Right. Once chosen, doctors are locked in for the plan period, which is usually twelve months. As they gain more experience, they can decide if they either need to lower their fees to be more competitive or raise them because they're getting all the patients they want. You couldn't do that in a capitated environment. The second big difference between our approach and capitation is that the only person physicians are responsible for is themselves. In the capitation programs you used to see in California and the rest of the country, physicians usually were linked with other doctors or with hospital costs and pharmacy costs. That's not the case here. You're just responsible for the time and money you have to spend taking care of patients in your practice. Those two differences begin to substantially lessen the risk for an individual doctor. We're not trying to make that doctor an insurance company. We're simply trying to have him think rationally about how much it would cost him to provide services and to use his time efficiently.
MC: How will customers choose doctors?
NEWCOMER: Consumers enter our web site and create their personalized health care network. We're going to have them make choices. They'll start with their personal physician. That's the doctor you trust the most to recommend specialists. Suppose a consumer wanted to use an internist for his personal physician. The consumer clicks on internal medicine and sees all the available internal medicine doctors. They choose one, and then they need to choose 15 other physician specialists, a hospital, an outpatient surgery facility, an emergency room, a pharmacy plan, a lab and radiology clinic, and a home health agency. Those choices appear on the screen prefilled with recommendations from the personal physician just chosen. If the consumer says, "Fine with me," he clicks his approval and is done. If you're as compulsive as I am, you can go through each choice and say, "I really don't know this recommended orthopedist, but I had a good experience with a different orthopedist three years ago when he treated my fractured arm. Let me see what he costs." You can make as many changes as you want. Every time you make a change, you'll see the amount of money you're spending or saving with the selection.
MC: How can patients find out more about these doctors?
NEWCOMER: If they want more information than price, they can click to see a description of the doctor's education, what he's written about his practice, and any performance data he wants to post. They can also go to HealthGrades.com for additional information.
MC: What does HealthGrades do?
NEWCOMER: HealthGrades has performance and quality data on hospitals and physicians, using public databases. They give ratings of one to five stars. We will create other alliances as time goes on. Most consumers have told us that all they really want is the doctor's name. Consumers have also told us they want — and we have built this into our system — a comment section where other patients can post comments about the doctor, positive or negative.
MC: Once a customer has his network, what's next?
NEWCOMER: You know how much you've just spent. Next, you have to purchase the indemnity insurance plan that was selected by your employer. Then you either have some money left over, which goes in your spending account, or you may have overspent the budget that your employer gave you. In that case you can go back and make changes to get within budget, or you can ask your employer to deduct the added cost from your payroll, pre-tax, to fund the difference.
MC: Does the actual delivery of care work as it would under fee-for-service? The payment is different but as far as going to my own doctor, there's no HMO involved.
NEWCOMER: Right. You go to your doctor and pay your copayment. If you need a doctor who's not in your network — let's say if your child developed a heart murmur and you needed a pediatric cardiologist — you would see that doctor under your indemnity insurance plan. You would have to spend up to your deductible and then you'd have 80/20 coverage after that.
MC: Let's turn to employers. What is the advantage of Vivius to them?
NEWCOMER: There are several advantages. First, employers have a budgetable cost because they know they're going to give a defined amount of money to each employee.
MC: As a number of companies have done already.
NEWCOMER: Exactly. One comment we've heard that I'd like to address is that this amounts to a take-away of benefits. I would argue to the contrary. I don't think in this labor market any employer is going to underfund the amount of his contribution. He'll give an adequate amount to make sure people can get coverage they need. In a tight job market that might change, but right now they aren't going to short that fund. The second advantage employers have is that they're out of the business of picking health plans. Instead of having employees complaining to the company about the plan because their doctor isn't in it, the employees absolutely can get the doctor they want. They might have to pay a little bit more money because that doctor is higher priced, but that's a choice that employees make, rather than the employer. Third, there is nobody second-guessing medical decisions. The employer isn't going to hear any more complaints about their health plans denying care. The doctor and the patient will be making medical necessity decisions. Fourth, there will be no more claims. We all know that, unfortunately, 10 percent of claims just always get messed up. Some get paid incorrectly, others get lost. For employers, those headaches disappear.
MC: You're starting this fall in the Twin Cities and in Kansas City. What portion of the physician community in those two places will you need to sign up to make this thing fly?
NEWCOMER: We'd like to have at least half of them in both markets. I don't think it's going to be a problem. Anyone with a medical license who wants to sign up can enroll with us as a provider.
MC: You're saying that you will hit that goal?
NEWCOMER: I think we will. It's a little too early for us to tell. We recently got an endorsement from a major hospital system in Kansas City. We signed up a couple of physician groups that we met for the first time. Most people who hear about this concept see that there's a very strong upside and a limited downside, but they're all willing to give it a try.
MC: What is the potential downside for physicians?
NEWCOMER: You could get some sick people and then not have enough money to cover their expenses, particularly as we get started.
MC: Because the population won't be big enough to spread the risk around.
NEWCOMER: Yes, but one clinic administrator put this into perspective. He told me that each month Medicare denies about $30,000 worth of claims, and each month he spends almost a week negotiating with them over those claims. He said that no patient we send him could cost that kind of money. This is a much better deal. And he's right. If they get one or two sick people they can easily ride that out compared to what's been happening before.
MC: Will physicians have some kind of stop-loss coverage?
NEWCOMER: If they want to purchase that, it's available, but the only thing they're risking is their professional time and office expenses, so it probably wouldn't be worthwhile. Hospitals will definitely purchase stop-loss.
MC: How will you market Vivius?
NEWCOMER: We'll market this in two ways, through standard brokerage agencies and through the insurance companies that provide the wraparound indemnity coverage. For example, in Kansas City the Lockton Group, a broker, has committed to bringing us 10,000 patients this year. The insurance companies have a distribution arm in their agents that we'll use to help sell the coverage.
MC: And they'll be selling it to employers?
NEWCOMER: Correct.
MC: It will not be marketed to individuals?
NEWCOMER: Not right now.
MC: Eventually?
NEWCOMER: Eventually we'll get there, but there are too many regulations right now for us to tackle in this first round.
MC: What's the rollout schedule beyond the first two markets?
NEWCOMER: We hope to be in 30 cities in the two years following our launch. We're not naming them until we finish talking to the insurers.
MC: The company is being funded with venture capital. How much do you have to work with?
NEWCOMER: We raised $12 million on our first round. The principal investors were Acacia Venture Partners and Delphi Ventures. I've had a couple of reporters say that that seems small compared to other companies. It may be, but we don't need more money. This is not a high overhead business. That is one of our key advantages.
MC: Will you look to sign up one hospital system in each town or as many as you can get?
NEWCOMER: We would encourage everyone to sign up. They're setting their own rates so there really wouldn't be a reason why they wouldn't want to sign up.
MC: Could this concept fly absent the Internet, or is that the critical new piece of the puzzle?
NEWCOMER: It could fly without the Internet, but it sure is easier with it. What's critical to this is having a database to store all the information about pricing and selections. You could do it, although awkwardly, with hard files. The Internet just allows us to populate that database easier.
MC: And get information to people making choices on a timely basis.
NEWCOMER: Right.
MC: If Vivius succeeds, how will it change the way people buy health coverage? Could this business model eventually put traditional HMOs out of business?
NEWCOMER: I don't think it will put HMOs out of business, but I do think we will create a small revolution in health care purchasing. For people who want this ability to have freedom of choice, it's going to do several things. They're going to start asking value questions: Why is this group worth two dollars a month more than that group? What additional value am I getting for that two dollars? There could be a number of answers to that question. It may be better service. One group may be better on technical quality, and do a procedure better than the next guy. We're creating an environment over time where, because people are seeing how much they're spending on each physician group, they'll start asking questions about what they get for their money.
MC: Have you had much resistance from physicians about posting what they charge?
NEWCOMER: No. Mostly it's been enthusiasm because groups that are good or believe they are doing a great job will now be able to command a little higher price. Groups coming into town just starting can grow their practices by perhaps underpricing. The market may tell a few groups that they're doing great or that they really aren't doing as well as they thought they were. It's a reality check. I think physicians are excited about getting some control back and being able to at least tinker with that number to find out what their value really is.
MC: Is there any concern that if prices tend to find a center that there might be antitrust or price-fixing concerns?
NEWCOMER: There's not a concern from an antitrust standpoint. If somebody tried to fix prices throughout a whole town, it would be a massive effort, because you'd have a different price for each age and gender. Also, there is now enough competition to assure a range of prices.
MC: So then, physicians will set their prices on a risk-adjusted basis by age and gender. Are they ready to do that?
NEWCOMER: No, so we developed an actuarial tool to help them. As physicians sign up, the actuarial firm asks them, "If this converted back to Medicare fee-for-service payment, what percentage of the Medicare fee schedule is your target income?" So say a practice would like to make 150 percent of Medicare. The actuarial firm will populate a table that would show the fees they should charge, given average utilization in Kansas City or Minneapolis.
MC: So the actuaries aren't looking at the physician's actual case history. They're taking an income goal and punching it into the market history.
NEWCOMER: That's correct. They can do that for $100, so it's very affordable. If they did it on an individual doctor's practice it would cost several thousand dollars to get, and most docs don't have that.
MC: Does the Vivius approach put more business pressure on physicians to watch each dollar more closely?
NEWCOMER: The clear incentive is to do what the patients need, to give them good care but not go overboard and not give them things they don't need. I think that is a positive incentive for physicians. It gives them an incentive to do the right thing.
MC: How many patients would a physician have to get through Vivius to make the investment in time and trouble worthwhile?
NEWCOMER: I don't know if I've got a good answer for that. For a primary care physician, I would say in the neighborhood of 50 or more, and for a specialist, 20 or more.
MC: That puts pressure on Vivius to get enough employers signed up to get enough patients to each physician to keep them. Won't that be a problem? If a physician participates for a year and only has seven patients, why bother continuing?
NEWCOMER: I'd have two answers for that. First, you're only getting seven because something's wrong. We would be able to show them how many patients their competitors gathered compared to them. They may be getting only seven because they're overpriced or underpriced, they're providing lousy service, they're not in the right location. Second, I would advise having a little more patience than one year. There are lots of docs out there. It will take us a while to sign up members. When you think about the average doctor's practice having 2,500 patients, seven or 10 are not going to break the bank. They're going to be getting a check from those seven patients every month. I think I'd continue with the program longer than a year. I'd consider this a long-term play.
MC: How many enrollees do you need in each market next year to consider it a viable start?
NEWCOMER: Our goal is to get 10,000 to 15,000 enrollees. We'll start to get people's attention. Like anything else, once the early adopters use it and like it, we'll be able to get through the door on more mainstream accounts and have them take a look at it. There will be a growth curve. There always is.
MC: Who will be the early adopters?
NEWCOMER: People who got a 30-percent increase from their traditional insurers last year. They'll be very interested in seeing this. We'll find a few Fortune 500 companies who will be willing to try it as a pilot for employees who volunteer to join to see how it works.
MC: How long are you committed to being with this company?
NEWCOMER: Until it becomes successful and as large as my previous employer. I'm having a great time with this. It's like internship all over again. The learning curve is fantastic. It's very intense, very hard, and very exciting.
MC: You left United for your own entrepreneurial reasons, and not because you feel there's anything wrong with their model or their direction?
NEWCOMER: Not at all. I consider United to be an absolutely superb company. It was simply time for me to start a new phase of my life.
MC: Who else is jumping on the consumer-driven health care bandwagon? Who are you competing against?
NEWCOMER: We've looked around and we don't think we have a direct competitor right now. There's nobody doing exactly what we're doing. Several companies are creating spot markets for specific procedures. So if I'm about to have a knee surgery, I could look through the catalog and see who has the best price for knee surgeries. That, by its very nature though, is limited to elective things. We're trying to give a broader, more comprehensive health care coverage.
MC: People seldom have time to look for an emergency physician when they need one.
NEWCOMER: It's tough to find a laptop in the ambulance and look up heart attack bids.
MC: Do you see health care being much of an issue in this year's presidential election?
NEWCOMER: No, I don't. You will see a fair amount of grandstanding about whether or not you should be able to sue an HMO. Democrats who have called for that bill don't really want it to pass, because they want it as an election issue. Republicans would like to have it passed just to say they did something so they can move on. Unfortunately, it's more political than it is good policy. If nothing passes, both parties can keep it as an issue and be able to point fingers, but it's not going to be the predominant issue in the election. The big health issue is whether we have drugs for Medicare.
MC: What do you see happening there?
NEWCOMER: There's no way you can add drug coverage without significantly increasing the Medicare budget and therefore Medicare taxes. Either you have to really reform Medicare in total, or you're just going to get another bill and it's that much sooner until the Medicare system is no longer solvent.
MC: One of the last big initiatives you had at United was the decision to pull back from reviewing treatment decisions by primary care doctors. Has that been adopted by anybody else?
NEWCOMER: No, it has not. I think it was a smart move on United's part. They haven't seen any increase in cost and I noticed in their last earnings report that they believe they had significant growth in membership because of that announcement. I think it's true.
MC: Do you think it just pushes the gate to the specialist's office where they'll refuse referrals as opposed to having it done at the HMO?
NEWCOMER: Well, United's been open access forever. There were never any gatekeepers in their system, just as there won't be in ours. I think that what's happened is that physicians have changed their practice patterns over the last 10 years. They've learned. To keep making them do all this paperwork and precertification just doesn't make any sense. United and Vivius use two different approaches for replacing precertification — United uses profiling, while we use the open-bidding process. Both companies have said that there still needs to be some way for physicians to have their performances monitored, but you don't have to do this on a patient-by-patient basis.
MC: You're moving from a large company to a small startup. The economy in general is heading in that direction, except for health care delivery. Hospitals are continuing to merge and become larger systems. Do you foresee a time when health care delivery will reflect the small-unit approach that the rest of the economy seems to be moving toward?
NEWCOMER: I don't that think the issue in health care is small versus large. There are too many hospitals that aren't investing any time, energy, or talent in truly developing enough information about what they are doing so that they can improve it.
MC: Why not? You would think that would be self-evident.
NEWCOMER: I agree with that, because every other industry in the United States has figured that out. For some reason, hospitals believe that their information is too complex, that it's not doable. They may suffer from not having strong enough leadership. Regardless of the reason, it is not happening and needs to.
MC: What is the role for companies like Vivius in changing that?
NEWCOMER: Vivius will create an environment where people will realize this is important to do. We get back to the question of why one group charges two dollars more than the other group. They're going to have to start being able to answer that question. They'll do it by showing that their service levels are outstanding, or by pointing to the comments of their customers. Maybe they'll do it by saying if you go there you are going to get a beta blocker every time you have a heart attack and that means more people live. They're going to have to start talking about what they do. To do that they're going to have to be able to measure it and improve it. So I'm in the business of creating an environment where that will now make a difference. I don't think I'm going to be in the business of doing the measurement. It has to be done on an individual or local level.
MC: Thank you.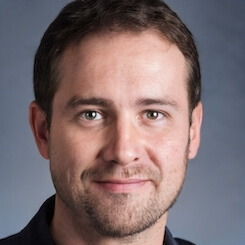 Paul Lendner ist ein praktizierender Experte im Bereich Gesundheit, Medizin und Fitness. Er schreibt bereits seit über 5 Jahren für das Managed Care Mag. Mit seinen Artikeln, die einen einzigartigen Expertenstatus nachweisen, liefert er unseren Lesern nicht nur Mehrwert, sondern auch Hilfestellung bei ihren Problemen.