Within a few years, there may be only 30 DM companies left, says one expert. HMO customers want vendors to handle more than one condition.At the time L. Peter Smith jumped into the disease management field six years ago, prospective customers in managed care had a simple expectation: Prove what you're pitching. By establishing protocols for handling a chronic illness such as congestive heart disease, companies like Smith's CorSolutions Medical were asking managed care companies to buy into the notion that they could reduce costs. Many disease management companies were willing — and often required — to back that claim with what amounted to a guarantee.
Over the years, though, the demands have grown more complex and the business no longer works on such simple terms.
While most of the DM specialists started by working with health plans and physician groups on a single disease, HMOs began to look for comprehensive help with related illnesses.
Meanwhile, the once slender selection of new companies that were making their pitch suddenly found themselves crowded in a field of some 120 DM companies scrambling for business. Adding to the competition is a host of brash new Internet outfits that have popped online recently. Many players find themselves stranded with one or two contracts and no quick way to build revenue.
Growing trend
Those same market forces have built a pressure cooker for a simmering pot of mergers and acquisitions. For Smith, these led him down a path to an acquisition earlier this year that strengthened his company's diabetes management ability. It's also a harbinger of what many independent observers believe is a trend of acquisitions.
"As the industry continues to grow, you're definitely going to see more consolidation," says Smith. "Probably more than you've seen in the past."
"The industry is certainly ripe for consolidation, and has been for a couple of years," says Vince Kuraitis, a principal in Better Health Technologies.
The shakeout has arrived.
"Right now it's a terrible business," asserts David Loucks, who recently expanded his online disease education service — InLight — with the acquisition of a web-based disease management company, ProMedex Inc. "There isn't enough money out there to fund all the companies that say they are a disease management company. You're going to see some attrition, some companies going away." (About 40 companies so far, says Smith.)
Loucks's view is endorsed by a group of consultants and brokers who say the trend toward consolidation in the DM field has been gradually gathering momentum over the past two years. Now, buyout deals are beginning to create newly expanded companies that are able to offer health plans disease management services for a range of illnesses.
Some CEOs are re-examining the risk agreements that had dominated the field — and several are pushing into population health management, finding that the opportunities may be greater if you're dealing directly with large employers looking for ways to leverage new savings.
Few people are taking anything for granted right now.
"I think anybody who's standing still at this point is making a mistake," says Al Lewis, who runs the Disease Management Purchasing Consortium and is president of the Disease Management Association of America. "There have actually been several deals that have been made in the last few months, more than at any other time. I put two together myself, but they haven't been announced yet."
Warren Todd, president of Disease Management Resources, says this is all happening very quickly "because there are several things driving it."
First, says Todd, came the rush: Companies scrambled into the market in the mid-'90s, eager to stake a claim on a particular disease and ready to take on risk agreements to win a contract. Instead of seeing a rapid drop in new competition, the Internet fueled a new crop of competitors touting technology that promised a market revolution.
Eventually, says Todd, it started to dawn on all the players that the field was crowded and fragmented, with few companies able to build a large book of business. "The first reaction is to start striking alliances," says Todd. "Then they start working on mergers and acquisitions."
Buyout buzz
As word spread and more and more companies hit the acquisition trail, the buzz about buyouts began to grow increasingly loud.
"After you approach them, they say, maybe we'll talk to a few others," says Richard Friedman, CEO of MIM, which recently announced an acquisition. "The small disease management companies are looking to capitalize. It looks like a good time."
Health plans have played a role in that timing as well.
"Managed care companies are not doing well," Todd says, and as they tighten their purse strings, DM companies start to find it harder to sign a contract. "It takes a hell of a lot longer to close a deal."
Meanwhile, as it gets harder to pump more revenue, the venture capital firms that had romanced DM companies in the '90s with start-up funds are turning cool. As revenue fails to keep pace with expectations and new deals are harder to push through the pipeline, the VC groups are getting restless and looking elsewhere for quick returns.
"Now there's not enough fuel to keep the fire burning," says Kuraitis about the sudden venture capital shift from health care services companies to Internet health companies. In addition, he points out that "clinical folks founded most disease management outsourcing companies, not business people. They developed good technology and software but they didn't get many customers along the way."
What customers they did land often weren't guaranteeing a profit, either.
Lewis, one of the pioneers in the DM field, knows many of the players personally because he helped negotiate quite a few of the contracts managed care companies were pitched back in the "early days" of disease management. With DM companies anxious to prove their worth to HMOs, they often agreed early on to assume risk, essentially backing up their claims that they could reduce the cost of handling a disease by guaranteeing their performance.
Lewis's approach "has become a model for these deals," says Kuraitis. "If you're a health plan, Al's doing you a good service."
Unfortunately for the DM companies, though, the contingent liability associated with these risk agreements puts a crimp on their balance sheets that became increasingly tough to explain to investors.
"For many of these companies, the economic model degenerated into at-risk contracts," says Loucks. "They would go to managed care companies and guarantee savings of, say, 10 percent on the cost of treatment and incur the risk of patient care. The idea was to build up the business with these contracts, and then leverage them into a bigger presence in the market.
"They were putting all their revenue at risk," he adds. "The problem is that it's very costly and difficult to manage." Companies handling a single disease ended up with one or two clients. "You didn't get the efficiencies. That's what's killing many companies. They couldn't make money."
Says Loucks: "You have got to get away from [risk], because you can't make money."
Risk deals
Not everyone agrees. Smith is quick to note that his company has several money-making risk deals.
"From the beginning, Al Lewis laid out that if managed care companies had concerns, risk was a good way to allay fears," says Smith. But Lewis hasn't negotiated every disease management contract in the business, and even some health plans have begun to move away from risk agreements as their relations with mature DM companies have gained a solid footing.
Even with a spate of acquisitions, no one expects to see the crowded field of competitors shrink to a handful of players anytime soon. Lewis expects to see the shakeout cut the field "from a huge number of players down to a large number of players. I think in two years there will be 30 disease management players left."
They'll probably handle a variety of ailments.
"People are getting tired of the single-disease route," says Lewis. "Markets want to address comorbidity. There is a recognition that there are synergies in combining diseases where they are related."
"The future of disease management is to address multiple comorbid chronic illnesses," agrees Kuraitis. "They're migrating together. It's become more patient-based than disease-based."
That move to link DM in different areas was a primary force behind CorSolutions's decision to buy a diabetes management organization earlier this year. Diseases like congestive heart failure and diabetes are often linked, making the demand for dual services more common.
Lewis says that the new attitude by health plans is, "I don't want to deal with two companies when my patient has both" conditions.
And, says Loucks, there's a growing consensus that too many single-disease firms are chasing too few health plans. "There's no need for 50 companies that handle diabetes," he adds.
For Loucks and others, it's logical that the first step of consolidation will follow specialty lines. Diabetes management companies will join forces. Then multispecialty companies will appear, taking on diabetes and heart congestion and other chronic illnesses.
"Then use technology to bring the price points down," says Loucks. And rather than assume risk, DM companies would be better off to share in the benefits of reducing the price of treatment.
In a business where profits are hard to come by, there is a growing emphasis on the Internet to reduce costs and attract new clients.
"With the Internet and the intranets, there's a more effective way to reach employers," says Todd. "The ability to survive is being driven by the Internet."
Lewis, though, remains skeptical of any forecasts that give the edge in this business to pure dot-com DM outfits. "For the most part the Internet will be a complement to disease management companies, not a substitute," says Lewis.
Even after CorSolutions poured $7.5 million into its own web efforts, it remains just part of the company's overall strategy, not a stand-alone operation, Smith says. "There's an awful lot of hype around these companies," he points out. "We don't regard the Internet as something completely different. It is a tool to enable us to do our business better."
An even bigger potential catalyst than the Internet may be found in a new type of client who has, at least up to now, laid outside the realm of disease management. More and more of the companies are looking at expanding their business into total population health management, driven by the same market forces that are pushing many health plans to boost rates.
Why the sudden shift in focus?
"Employers unhappy over the rising rates being handed out by health plans are starting to look at direct contracts with disease management companies," says Todd.
By going direct to DM experts, a big employer with 50,000 workers is in a position to dictate better financial arrangements with health plans. That move, in turn, is helping drive some organizations to pull together complete DM programs.
"Both health plans and disease management companies are going to population management control," agrees Kuraitis.
For Loucks, total population-based care — where disease management companies move away from just providing and promoting protocols for treating chronically ill patients — offers companies like his the chance to strike deals to handle care for large population groups while profiting by slicing overall health care costs.
Time, and an increasingly profit-driven market, will tell who is right and who gets bought out next.
"It's always been an interesting, changing picture," says Smith about the tumultuous, if brief, history of DM. But it won't always be this topsy-turvy.
Says Smith: "Sooner or later, those pieces are going to come together."
---
Our most popular topics on Managedcaremag.com
---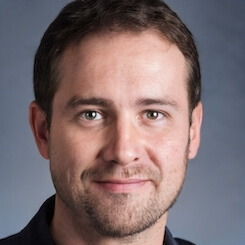 Paul Lendner ist ein praktizierender Experte im Bereich Gesundheit, Medizin und Fitness. Er schreibt bereits seit über 5 Jahren für das Managed Care Mag. Mit seinen Artikeln, die einen einzigartigen Expertenstatus nachweisen, liefert er unseren Lesern nicht nur Mehrwert, sondern auch Hilfestellung bei ihren Problemen.