QUALITY MEASUREMENT
It's long been said that PPOs, by their varied nature, can't be held to the same quality yardsticks as HMOs. Yet, in time, something will have to suffice.
There are more Americans enrolled in PPOs than in HMOs and indemnity coverage combined. Yet while HMO performance largely has been measured by a standardized reporting tool — the National Committee for Quality Assurance's HEDIS program — for several years now, PPOs largely have escaped such uniform scrutiny.
That lack of common performance standards for PPOs was one of the driving forces behind the decision by the American Accreditation HealthCare Commission (which frequently refers to itself by its old acronym, URAC) to sponsor a national forum on PPO quality issues in Washington last month. The take-home lesson: Measuring PPO performance is fraught with difficulties, but almost certainly worth the effort.
Moreover, those attending "PPO Performance Measurement: Agenda for the Future" were told repeatedly that purchasers want — and expect — clinical reporting and outcomes information from PPOs, even though most of them clearly aren't inclined to pay significantly more for quality monitoring and reporting.
So where do we stand now, as far as PPO quality measurement is concerned?
Some performance-monitoring activities are universal among PPOs, while others are less common. For example, all PPOs report administrative functions of their network using fairly similar, though not standardized, measures of performance. Administrative services include claims processing, customer service, and complaint tracking and resolution.
However, while all PPOs credential providers to some extent, specifics and frequency of the credentialing process vary widely. In addition, according to a recent URAC report, "The State of PPO Performance Measurement," performance monitoring and reporting vary greatly in the medical management area, which may include utilization management, case management, or disease management.
While some PPOs report rates of diagnoses among particular populations, the validity of these figures are suspect because of difficulties in determining the actual number of eligible members.
In addition, only a few PPOs survey patients on access and satisfaction. "PPOs in competitive local markets were more likely to carry out some type of patient survey," URAC found. "Standard surveys, such as CAHPS [the Consumer Assessment of Health Plans, developed by the U.S. Agency for Healthcare Research and Quality and a part of HEDIS], are not widely used, mainly because of questions relating to cost and applicability to PPOs."
Clinical effectiveness
Where measurement of PPOs gets murky, according to the URAC study, is clinical performance. PPOs define clinical performance in terms of medical-management effectiveness rather than outcomes. In general, PPOs do not have the enrollment and claims data needed to produce valid measures of clinical effectiveness.
"The open-access care model of PPOs makes it difficult to measure performance or influence provider behavior. PPOs infrequently report HEDIS data. Those that do report HEDIS modify the HEDIS protocols, which makes their rates not directly comparable to those of HMOs," the report concluded.
Nevertheless, when it comes to PPOs and HMOs, one trend is clear, according to most managed care observers: PPOs are outpacing HMOs in membership growth, and will continue to do so for the foreseeable future.
James Hartert, M.D., vice president and chief medical officer for Blue Cross and Blue Shield of Wisconsin, offered several reasons for this phenomenon. PPOs, he noted:
Offer broader choices of providers;
Allow members to select physicians in or out of network;
Tailor benefit packages;
Discount provider rates;
Minimize intervention on payment issues through simple contracts; and
Have lower administrative costs than HMOs.
The growth of PPOs makes it imperative to measure their performance, said Hartert. A starting point might not be as elusive as one might think; the key measurable dimensions of PPO performance, he noted — access to care, member satisfaction, customer service to members, customer service to purchasers, and evidence-based adjudication and appeals — are all standard HMO performance benchmarks.
What's appropriate
Not all HMO performance measures are appropriate for PPOs, however, because PPOs and HMOs are structured to meet different consumer and purchaser expectations. Consumers and purchasers want to preserve open-access PPOs.
"To produce HMO-type clinical measures, PPOs would have to change their structure," according to Hartert. "PPOs would have to shrink their networks, channel access to providers, audit medical records, raise administrative costs, and in short, become more like HMOs."
Scott Smith, M.D., vice president for clinical management services and national medical director for First Health Group, an Illinois-based company that provides employers with group health and workers' compensation benefits, agreed that PPO performance must be measured by different yardsticks than existing HMO assessment tools.
"PPOs should be accountable for performance related to those functions, services, and outcomes over which they have direct control or substantial influence. This means establishing indicators that are specific and unique — and not simply 'HMO-lite.'"
Smith said network maintenance, service, and outcomes can and should be measured. "Outcomes should be evaluated for consistency; clinical validity; regulatory compliance; client, provider, and member satisfaction; and patient-centered results," he explained.
Unique delivery system
The bottom line, according to Smith; "A PPO-based plan is a unique form of managed health care delivery. In fact, each PPO-based plan may be unique. Performance measurement, therefore, should be crafted from the ground up, and commonalties derived rather than imposed."
That's what URAC concludes as well — though with a slight twist.
Accountability should be based on function within the health system. Separate but complementary performance expectations should be determined for functional areas of health care delivery systems, such as utilization management operations, network operations, and claims payment operations, URAC recommends. "These should overlay performance expectations for providers, where outcomes are ultimately determined," the URAC study adds.
So, the bottom line, in URAC's view, is that not every PPO would be subject to the same measurement criteria. For example, organizations with no claims or enrollment data would be responsible for "reactive" performance measurement, such as complaint tracking and resolution, or such process measures of performance as network access and accreditation.
Organizations with some claims data and some enrollment information should be able to handle reactive reporting, as well as report performance information relative to patients who use their services.
"Data from these organizations should be in a standardized electronic format compatible with their customers' systems," URAC recommends. However, total accountability should be a requirement only when it's an expectation of the purchaser, it adds; organizations with full-blown claims-data systems would be expected to develop patient-reported measures and clinical measures only when they're contractually accountable for outcomes.
Finally, under URAC's variegated rubric, "value-added PPOs will offer patient education … patient outreach, and will work with providers on clinical quality improvement initiatives."
In short, different measurement strokes for different folks.
Business drives measurement
Whatever performance measures are developed for PPOs will be determined largely by the demands of big business. Take a look at what General Motors has accomplished in this area, for instance. As Tom Cragg, leader of the GM Traditional/PPO Product Team, pointed out, GM has measured PPO quality for years. GM's claims data are used to develop HEDIS-style measures for fee-for-service plans and PPOs — and the results serve a variety of needs, including:
Benchmarking these plans against HMOs;
Developing report cards for enrollees;
Creating strategies for improving quality performance; and
Designing corporate wellness initiatives.
The 2000 CAHPS results for fee-for-service plans and PPOs were "average," when compared to HMOs, according to Cragg. Perhaps most importantly, however, GM isn't just applying HEDIS measures to one or two isolated areas of care delivery for these types of plans; rather, it employs a dozen different well-known HEDIS measures, all based on the plans' claims data, including: beta-blocker use after heart attacks; breast cancer and cervical cancer screenings; C-section rates; inpatient utilization; chemical-dependency utilization; and appropriate medication use for people with asthma.
Clearly, big business has to lead the way when it comes to putting PPO performance measurement on the map. Small businesses don't have the clout to demand benchmarking; most don't even have the wherewithal to offer any insurance at all.
At the governmental level, states increasingly are getting into the business of regulating and monitoring health plan performance. Perhaps no state has been more aggressive than Rhode Island on this score.
The Ocean State requires PPOs to furnish provider directories and consumer-disclosure information on their Web sites, which are cross-linked to the state health department site, according to William Waters Jr., deputy director of the Rhode Island Department of Health.
Back to the conference
In the short term, conferees learned, purchasers and consumers will have to rely on nonstandard measures to assess PPO quality. Also, accreditation will play an increasingly important role in assessing PPO operations against national benchmarks.
Still, for the long term, research is needed to find a way to make information available that would facilitate development of standardized performance measurements.
The conference, supported by a grant for the Agency for Healthcare Research and Quality, was touted by URAC and its cosponsors — the Consumer Coalition for Quality Health Care, the Joint Commission on Accreditation of Healthcare Organizations, and the National Committee for Quality Assurance — as "the first national conference to examine policy and technical issues affecting performance measurement and reporting by PPOs."
Clearly, it won't be the last.
---
Our most popular topics on Managedcaremag.com
---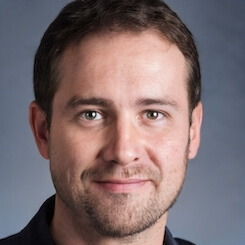 Paul Lendner ist ein praktizierender Experte im Bereich Gesundheit, Medizin und Fitness. Er schreibt bereits seit über 5 Jahren für das Managed Care Mag. Mit seinen Artikeln, die einen einzigartigen Expertenstatus nachweisen, liefert er unseren Lesern nicht nur Mehrwert, sondern auch Hilfestellung bei ihren Problemen.