It's probable that one will become the dominant judge: NCQA or URAC. After it happens, will vendors undergo less scrutiny by individual plans?
DISEASE MANAGEMENT
For years, the pioneers in the disease management business had to back up almost every promise made at the bargaining table with some form of performance guarantee. DM was too new, too experimental, for its practitioners to receive the instant respect granted longtime players in health care.
By the early part of 2002, though, DM companies will have the option of signing up for an accreditation program. Two competing agencies are laying plans for programs that may take some of the heat out of the contract-review process. In this highly competitive field, winning a disease management contract in years to come may be decided by a company's accreditation status.
Or not.
So far, HMOs and employers that contract for DM are taking a cautious approach to accreditation, waiting to see whether the programs will meet or exceed their own internal inspection standards. Some are openly skeptical that the soon-to-be-established standards will satisfy all purchasers.
Early attention is likely to center on the National Committee for Quality Assurance, which recently wrapped up its second round of meetings with an industry advisory committee formed to hammer out the NCQA's accreditation standards. The NCQA will begin to apply these standards to companies seeking accreditation early next year.
"Disease management is pretty ripe for some standardization," says Phyllis Torda, vice president for product development at the NCQA.
There's plenty of support for Torda's belief, including the top ranks of the competing accreditation agency, the American Accreditation HealthCare Commission (still primarily known by its original acronym, URAC, which stood for the Utilization Review Accreditation Commission). URAC is preparing to move into DM accreditation as well, presenting the likelihood that the two agencies will compete.
"It's in the works," says Gary Carneal, president of URAC, who rates the likelihood of creating an accreditation program for DM at "90 to 95 percent. We've been thinking about it for some time."
Carneal says that, until now, he had been unsure that the DM field was mature enough for accreditation. DM "is a relatively new phenomenon," he says, noting that programs still are experimenting with different methods of care. "It was inappropriate to come in and say only this way or the other is appropriate."
That may be changing, says Carneal, who sounds increasingly convinced that the DM business is at an age where a dose of accreditation would be a valuable tonic.
Assessing risks
Industry leaders, meanwhile, see standardization as an important step along the path to widespread acceptance. "Historically, almost every industry has had to pass through a phase of standardization in order to grow," says Richard Vance, M.D., the medical director for CorSolutions and chairman of the Disease Management Association of America's accreditation committee.
The DMAA couldn't be more pleased to find itself being courted by two accreditation agencies. Competition for DM support will keep the accreditation agencies' ears open to industry input and keep the focus on accreditation as an industry plus, rather than simply as a new, costly requirement of doing business.
"There are some positives and some real risks" to accreditation, says Vance. The key to making the whole process work, he asserts, is that the agencies need to get plenty of industry feedback so they can draw up standards that will distinguish accredited companies but won't prove so costly that they barricade the industry against ambitious small or start-up ventures.
"Depending on the nature of the company," says Vance, "the requirements will be written in a way that will not be burdensome." Adds Vance: "For small companies with new ideas, we want them to be in the business."
Accreditation could actually help small companies by letting them know where they need to sharpen their performance. "If you go beyond that, all you're doing is giving the big companies a heavy advantage," says Vance. "It's a balancing issue. If in fact there are parts of the industry that can't meet reasonable standards, they shouldn't be in the industry. You can't have a program run on a shoestring without standards."
The quality of programs varies, points out Scott Weingarten, M.D., CEO of the software-maker Zynx Health and an advisory member to NCQA. Right now, "There's no way to distinguish between those that benefit patients and those that don't. Disease management vendors that are confident in their program results and their ability to improve patient care are extremely supportive."
Anybody else, he adds dryly, is less likely to join the cheering section for accreditation.
Susan Riley Earl, president of the disease management group Airlogix and another member of the NCQA's DM advisory committee, agrees. "There are players in DM that are a mile wide and an inch deep."
In some cases, DM companies specialize in communicating with patients, rather than taking a direct hand in managing a disease. Some of those companies may prefer to be certified simply in communications work, while those looking for full accreditation are likely to be examined on whether their programs prevent emergencies and unnecessary hospitalizations.
For a diabetes program, that might involve making sure that a patient gets a recommended eye exam, checking to make sure that a suggested foot exam was done, and ensuring that the full range of care is provided.
By establishing some common expectations, adds Earl, NCQA can create industry standards that are likely to become the norm. She makes no apologies for wanting to step in and work with the committee:
"It's better to participate than to sit back and wait for someone to tell you what to do," she says.
For companies reluctant to gain accreditation, it may prove impossible to opt out and still stay competitive.
"It's one of those 'If you build it, they will come,' sort of things," says Al Lewis, head of the Disease Management Purchasing Consortium. Lewis is quick to caution against any notion that everyone in the DM business will beat a path to both agencies.
"I'm only going to recommend one or the other," says Lewis. Being accredited by two groups, he adds, would be "a total waste of money." Lewis promises that once the consortium settles on a preferred accreditation program, "We will try to create a stampede toward that accreditation."
The other may well be left out in the cold. Several observers noted that NCQA is the standard for HMOs, while URAC is dominant among PPOs, a factor that may heavily influence which accreditation agency grows most influential.
URAC and the NCQA don't have to create competing programs, says Carneal: "I don't think that one set of standards will capture the variations of the marketplace."
What's its value?
Meanwhile, much of the managed care industry isn't ready to concede that either accreditation program will greatly influence its method of selecting DM companies to work with. Even the most optimistic managed care organization wants to see the ultimate shape of the programs before it makes final judgments.
"We have looked much more favorably on those entities that have some sort of credentialing," says Linda Ruhl, director of quality management at Pittsburgh-based Highmark Blue Cross Blue Shield. The key to the worth of accreditation, says Ruhl, is its potential to eliminate some oversight. "You still have ultimate accountability, but some of the reporting can be less frequent. It may eliminate annual reviews."
Questions, questions, questions
Don't confuse that kind of speculative appraisal as an endorsement. She still has plenty of questions: "How will it help us? What does the certification cover? What's its value?"
Right now, says Ruhl, as the agencies gear up their advisory committees and piece their programs together, "It's all too up-in-the-air to say for certain one way or the other."
Highmark recently completed a reorganization of its DM programs that is likely to make accreditation even more important if other MCOs follow suit.
Like many other managed care organizations, Highmark had contracted for disease management services with a variety of DM companies, each covering a specific ailment. As of April 1, the company rolled its alliances into one contract shared by two companies — Health Dialog and CorSolutions.
Now those two companies coordinate all of Highmark's DM programs. For Highmark, it's a simple way to deliver programs for patients who are likely to suffer from a variety of comorbidities — a common complaint about the limitations of many DM programs.
Some MCOs view DM as an extension of their own management efforts, rather than as independent contractors expected to deliver improved care and reduced costs for their most complicated cases. Many of those health plans aren't convinced that any industry standardization can remove all their doubts about DM's effectiveness.
"I don't think accreditation will help Blue Cross of California or Wellpoint that much," says Jeff Kamil, M.D., vice president and medical director for medical policy and quality at Wellpoint Health Networks.
"First, there are lots of companies that call themselves disease management companies," many of which make dubious claims about how they perform, says Kamil. Wellpoint, he adds, puts them all through a rigorous analysis. "There are a lot of health plans that don't have the resources we do. If they don't have rigorous standards, accreditation will be helpful."
Explore the complexities of the biosimilars' landscape, such as naming, interchangeability and substitution, differences in the manufacturing processes, as well as the approval pathways & FDA guidelines for biologics, including draft guidance on biosimilars.
USA-BIO-106112
---
Our most popular topics on Managedcaremag.com
---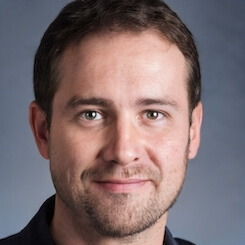 Paul Lendner ist ein praktizierender Experte im Bereich Gesundheit, Medizin und Fitness. Er schreibt bereits seit über 5 Jahren für das Managed Care Mag. Mit seinen Artikeln, die einen einzigartigen Expertenstatus nachweisen, liefert er unseren Lesern nicht nur Mehrwert, sondern auch Hilfestellung bei ihren Problemen.