Pharmaceutical makers invest enormous sums in R&D – but they also reap enormous profits. States are impatient with the appearance that creates.
MANAGED CARE 

July

 

2001

. ©MediMedia USA
Pharmaceutical makers invest enormous sums in R&D – but they also reap enormous profits. States are impatient with the appearance that creates.
Bob Carlson
Contributing Editor
Last year, Pharmaceutical Research and Manufacturers of America sized up prescription drug reimportation as a major threat. This year, PhRMA has another import, of sorts, in its cross hairs — reference-based formularies, used now in British Columbia, New Zealand, and Germany. The flash point is Salem, Ore., where lobbyists for PhRMA and individual drug companies are working hard against a bill that would establish a reference-based formulary for the Oregon Health Plan."We just want a management tool to deal with drug costs," says Kurt Furst, executive policy adviser in Oregon's Department of Human Services and Gov. John Kitzhaber's point man on the bill, HB 3300.
It's the latest skirmish in a running battle between states — which are trying to manage exploding prescription drug expenditures — and the pharmaceutical industry, which prefers the status quo.
Oregon Health Plan, Kitzhaber's Medicaid program, projects a 61 percent increase in drug expenditures for the 2002–2003 biennium. Saddled with a budget crisis, Kitzhaber, a Democrat and a former ER physician, proposed a formulary similar to some used in other countries.
Under HB 3300, the state would identify one drug that best combines clinical efficacy and price in each class. The price of this "reference" drug would become the maximum amount covered by Oregon Health Plan for products in its class. Beneficiaries would pay the difference between the price of a reference drug and that of a more expensive product.
"NSAID utilization has gone up tremendously because of the introduction of Cox-2 inhibitors," says Furst, by way of example. "These are innovative drugs, but to give everybody a $2.50 Vioxx or Celebrex pill instead of ibuprofen is neither clinically nor financially wise."
Proton-pump inhibitors are another widely prescribed class. Soon, Prilosec will lose patent protection, and its maker is launching a new PPI, Nexium. Furst says this product is a classic "me-too" drug that isn't a real clinical improvement over Prilosec, but costs much more. OHP could save "a ton of money," he says, if generic Prilosec, expected to sell for less than a dollar per pill, were the PPI-class reference drug, given that the replacement product could sell for $2 or $3 a pill.
Some classes, such as antipsychotics, probably would not be considered for a reference approach. A range of effective alternatives is important in this class because patients often have to try several antipsychotics before finding one that works.
Largest cost component
At 32 percent, prescription drugs are the biggest chunk of OHP's $1.65 billion biennial budget — more than physician fees or hospital costs. The state's legislative financial office estimates that OHP drug costs will be $847 million in 2002 and 2003.
"Because of the prominence that pharmacy has in state budgets these days, I've got a feeling that other states would want to try it," Furst says.
That may explain why PhRMA has pulled out all the stops to defeat HB 3300. A restrictive formulary threatens the ability of drug makers to price and market their products at will in the U.S., the only major unregulated pharmaceutical market.
You won't hear that kind of talk from the industry. Instead, PhRMA Assistant General Counsel Marjorie Powell charges that HB 3300 would mean a single, mandatory statewide formulary that would apply to OHP, to state employees, and to all health plans offered in the state; that patients would be required to "fail" on the reference drug before another drug could be tried; and that a reference-based formulary would interfere with access to medications.
"I don't believe that's accurate," responds Rep. Alan Bates, D.O., a Democrat and chief sponsor of HB 3300. Bates, who practices family medicine on weekends during Oregon's legislative session, explains that private insurers would be free to adopt the formulary voluntarily, and that HB 3300 applies only to OHP enrollees when receiving outpatient care from fee-for-service physicians.
Proponents think physicians will prescribe less-expensive drugs once they are aware of the differential between clinically equivalent products, though doctors could still prescribe any drug at their discretion. "There's no preauthorization, no hoops to jump through — they just write 'do not substitute,'" says Bates. "It's a simple physician- and patient-friendly formula, one we think has promise for helping to control pharmaceutical costs."
Powell contends that there are other ways for OHP to control costs. She suggests better fraud enforcement, eliminating duplicate therapies, and going after inappropriate prescribing. In any event, Powell maintains, spending more on drugs isn't necessarily a bad thing, noting that proper use can reduce other health care costs — such as ER visits or hospitalizations for people with asthma, for instance.
As for the projected increase in OHP's drug budget, PhRMA's Oregon lobbyist, Jim Gardner, has an explanation: Oregon has not accounted for the rebates HMOs get from drug makers. Furst responds that the amount is "small" and that the managed care drug line in the next biennial budget has been reduced by 7 percent in expectation of rebates.
There's a legal issue at hand, too. The Health Care Financing Administration's Medicaid regulations permit only "nominal" drug copayments by Medicaid beneficiaries. For that reason, Gardner believes HB 3300 would be DOA, even if it passes.
Observers in Salem describe the lobbying as some of the most creative in memory. There are advocacy groups no one has heard of, out-of-state officials volunteering endorsements, and enough "fuzzy math" for a presidential campaign. PhRMA can't afford to lose in Oregon — not after Florida Gov. Jeb Bush signed Senate Bill 792 on May 31.
That new law mandates a restricted formulary for enrollees in MediPass, Florida's Medicaid program. A new 11-member pharmacy and therapeutics committee will begin choosing drugs this month. The committee will consist of five physicians, five pharmacists, and one consumer advocate. One of the 11 will represent the pharmaceutical industry.
The law also authorizes the Florida Medicaid Pharmacy Services Bureau to negotiate supplemental rebates on top of HCFA's federal rebates.
"In order to be considered for the formulary — and I underline considered — the total of the federal plus supplemental rebates must be at least 25 percent off the average manufacturer price," says George Kitchens, R.Ph., Florida's Medicaid pharmacy services bureau chief. "Then we go through P&T review and look at clinical and cost issues."
Any drug that doesn't wind up on the Florida formulary will require advance authorization.
While the goal would be to have a choice of drugs, Kitchens says it's possible there may be only one drug in some classes if some manufacturers decline to participate in the new rebate program.
Florida's MediPass drug spending for fiscal year 2001 is $1.5 billion, which could increase to $1.8 billion without the new cost-saving measures.
Passion without proof?
Some experts find some of big pharma's arguments unconvincing. For example, does increased drug use prevent other health care spending?
Maybe for certain diseases and categories, but not all, says Stephen Schondelmeyer, Pharm.D., Ph.D., professor and director of the PRIME Institute, Century Mortar Club Endowed Chair in Pharmaceutical Management and Economics, and head of the Department of Pharmaceutical Care and Health Systems at the University of Minnesota College of Pharmacy. Newer AIDS therapies work much better than AZT, he says, but whether these new drugs save money in the long run is uncertain.
"I don't recall any health plan or state Medicaid program saying it actually reduced expenditures in an absolute sense. So if greater drug utilization is really saving money, it's not showing up," says Schondelmeyer. "It's more of a theory than a reality. I haven't seen a definitive study that systematically evaluated that issue, and I don't think it's out there."
To support the contention that restrictive formularies lead to higher overall costs in the form of office visits and hospitalization, Gardner cites a 1996 American Journal of Managed Care study, "Intended and Unintended Consequences of HMO Cost-Containment Strategies" by Susan Horn, Ph.D.
The study, sponsored by six HMOs and the National Pharmaceutical Council, generated widespread controversy. The Academy of Managed Care Pharmacy strongly disagreed with the conclusions and criticized the researchers for failing to establish a cause-and-effect relationship between formulary restrictions and service utilization.
Then there's the argument that formulary restrictions interfere with patient access to medications. Powell, of PhRMA, says a reference-based formulary hasn't worked in British Columbia, and that Canadians come into Washington State because they can't get the drugs they need at home.
"I find it amusing and perhaps disingenuous for drug companies to argue that Oregon is limiting access," says Schondelmeyer. "Oregon's really saying, 'We can't cover everything, but here's how much we can spend to help you with your health care.' Beyond that, it's the drug's price that limits access."
PhRMA seems reluctant to discuss drug pricing. Furst, who managed governmental relations for two large drug companies before joining the Kitzhaber administration, knows why.
"Instead of eliminating competition, a reference-based formulary creates a competitive model that terrifies the industry," says Furst. "They don't want to have to explain why we should pay $2.50 a pill for Celebrex or Vioxx when we could pay 6 cents a pill for ibuprofen for initial non-narcotic treatment of pain and inflammation. They don't want to explain why we shouldn't use generic Prilosec instead of Nexium when the therapeutic benefit probably isn't enough to justify the cost difference."
In the current market, buying decisions that weigh a drug's price against its therapeutic benefit are rare, and threaten the industry's bottom line.
"The pharmaceutical industry has given us wonderful new drugs, but their cost is a burden I don't think we can sustain," says Bates. "It's time for the industry, physicians, and insurers to start dealing with this. The battle in Oregon over this bill, which strikes me as not Draconian at all, is an indication that the pharmaceutical industry is not willing to work with us to control pharmaceutical costs."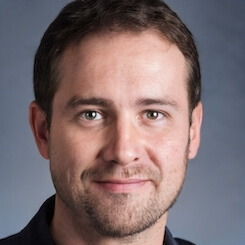 Paul Lendner ist ein praktizierender Experte im Bereich Gesundheit, Medizin und Fitness. Er schreibt bereits seit über 5 Jahren für das Managed Care Mag. Mit seinen Artikeln, die einen einzigartigen Expertenstatus nachweisen, liefert er unseren Lesern nicht nur Mehrwert, sondern auch Hilfestellung bei ihren Problemen.