July was a good month for Florida Medicaid Director Bob Sharpe. Pharmaceutical makers were cooperating with Florida's new Medicaid formulary-and-rebate program, and Pfizer's two-year, $33 million dollar initiative to improve the health status of Florida Medicaid enrollees was off to a flying start.
Then on Aug. 7, Pharmaceutical Research and Manufacturers of America (PhRMA) filed suit against Florida's Agency for Health Care Administration. PhRMA challenged the Florida law establishing the formulary and its requirement that manufacturers pay supplemental rebates to have their drugs included, contending the law violates federal Medicaid requirements.
"It was a surprise to me," says Sharpe, referring to the suit, "but I'm optimistic we'll prevail, based on our understanding of federal law."
SB 792 authorized the Bureau of Florida Medicaid Pharmacy Services to negotiate supplemental rebates in addition to federal rebates administered by the Centers for Medicare and Medicaid Services (CMS, formerly HCFA). For a drug to make the formulary, federal and supplemental rebates must add up to at least 25 percent of the average wholesale price — or the maker must provide disease management or health-education services to beneficiaries.
"Some lawyers will tell you that federal law does not allow states to ask for supplemental rebates, but it's never been litigated," says PhRMA Assistant General Counsel Jan Faiks. "Even if federal law does allow supplemental rebates, it does only if the feds approve the [specific] agreement. Florida hasn't done that." Gov. Bush, however, announced Sept. 18 that HHS has indicated that the plan complies with federal law.
According to Kathy Cerminara, JD, director of the Master's in Health Law Program at the Shepard Broad Law Center of Nova Southeastern University in Fort Lauderdale, federal law appears to allow a state to exclude a drug from Medicaid only if a state formulary committee determines that it lacks a therapeutic advantage. That may raise questions about whether a drug can be excluded because a manufacturer hasn't offered a supplemental rebate or DM services.
"Even if HHS said Florida's statute complies with the law, such discussions do not necessarily mean that the statute does, in fact, comply," says Cerminara. "Courts are going to defer, to some extent, to HHS's interpretation of the statute, but a court could still hold that what Florida did violated federal Medicaid law."
PhRMA petitioned for a preliminary injunction to stop implementation of the formulary while U.S. District Court Judge William Stafford hears arguments on the merits of the case. A U.S. magistrate was expected to recommend Sept. 27 that Stafford reject PhRMA's petition. A trial has not been scheduled.
Under the law, physicians must seek preauthorization for nonformulary drugs. Faiks says this creates a two-tier medical system. "The poorest patients and their doctors have to jump through extra hoops to get the medicines they need, and we don't think that's fair," says Faiks.
The legislation was enacted after the state cut its $1.4 billion Medicaid-drug budget $243 million in fiscal 2000–2001. Half of the cuts were achieved by limiting noninstitutionalized adults to four brand-name drugs per month; the other half was saved by implementing a voluntary preferred-drug list, a drug-benefit management program, and academic detailing for physicians, and by reducing HMO rates. An additional $214 million was cut in the current fiscal year in anticipation of formulary rebate savings.
This is all an attempt by Gov. Bush to get a handle on Medicaid drug expenditures. Sharpe says increases have ranged from 15 to more than 20 percent over the last 10 years. During fiscal 1999–2000, Florida Medicaid prescription drug spending increased 28 percent. Even with these cuts, the $10 billion Florida Medicaid program incurred deficits of $300 million last fiscal year and $600 million this year, largely due to prescription drug expenditures.
Public-private collaboration
The outcome of the PhRMA suit will have no effect on Florida Medicaid's new partnership with Pfizer, the country's largest drug maker. Instead of offering the rebates, Pfizer opted to provide DM and health-education programs.
It started with a meeting last November between Gov. Bush, Pfizer Chairman Henry McKinnell, and Karen Katen, president of Pfizer Pharmaceuticals Group. Bush was interested in creative remedies for his Medicaid program.
"There were absolutely no positive signs," says Peter Brandt, senior vice president of Pfizer Pharmaceuticals Group. "They talked about the poor health status of Medicaid beneficiaries, costs rising faster than you would expect, and beneficiaries using the ER for primary care."
At a second meeting in January, Pfizer offered the services of its Pfizer Health Solutions (PHS) clinical informatics subsidiary. Its portfolio includes DM and EMR-system software, data collection and analysis, and pharmaceutical-care services through a venture with CVS stores.
The concept of a restrictive formulary was already under consideration as these discussions took place. These talks inspired the provision in SB 792 that gave drug makers the option to provide DM and education over rebates.
"I think that what we put on the table caused them to say, 'Here is something else we should consider to allow flexibility in solving the budget shortfall," says John Sory, a senior director of PHS.
Pfizer guaranteed Florida overall savings of $33 million over two years. If actual savings fall short, Pfizer agreed to make up the difference in cash. PHS is implementing DM programs for asthma, congestive heart failure, hypertension, and diabetes; promoting health literacy through patient-education materials, classes for patients with hypertension and diabetes, and provider training in cultural sensitivity, and donation of Pfizer pharmaceutical products.
About 50,000 people will be targeted, including 12,000 high-risk beneficiaries. The health literacy and product donation components will occur in 14 federally qualified community health centers, while the DM component will be administered in up to 10 hospitals.
Brandt wouldn't share Pfizer's cost, but he doesn't think it will be a money-maker. In fact, he expects Pfizer's expenses, plus its $33 million guarantee, to exceed profits it will make on sales to Florida Medicaid during the two-year period. Counting its subsidiaries, Pfizer's sales to Florida Medicaid exceeded $109 million in 2000.
"Once in a while, you've got to try something that actually improves the system, as opposed to complaining about it and acting as if it's somebody else's problem," says Brandt. "We honestly believe this is the right thing to do."
Ultimately, it may also turn out to be the right thing to do for Pfizer's bottom line. "A lot of large drug companies realize the cost issue is serious and will not go away just by saying that they need money for research," says Robert Field, JD, MPH, PhD, director of the Graduate Program in Health Policy at the University of the Sciences in Philadelphia. "If they're willing to accept a downside risk, there's an upside potential of controlling their own fate."
Field sees this initiative, as well as a similar one announced Sept. 5 by Bristol-Myers Squibb, as the vanguard of a new strategy by drug companies that calls for creative partnerships with customers, instead of playing hardball on price.
"Many states are desperate for anything that will help control drug costs, and DM has the potential to be a great sales-and-marketing tool for pharmaceutical companies," he says. "If the Florida experiment succeeds, many states and drug companies will be eager to make similar deals."
---
Our most popular topics on Managedcaremag.com
---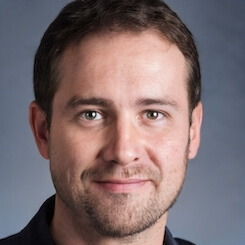 Paul Lendner ist ein praktizierender Experte im Bereich Gesundheit, Medizin und Fitness. Er schreibt bereits seit über 5 Jahren für das Managed Care Mag. Mit seinen Artikeln, die einen einzigartigen Expertenstatus nachweisen, liefert er unseren Lesern nicht nur Mehrwert, sondern auch Hilfestellung bei ihren Problemen.