Health plans need to take a closer look. HMOs and employers alike will feel increasing pressure to give in to the desires of consumers.
Blaming any one group or industry for rising drug costs is not a useful exercise. Like the "energy crisis," rising drug costs result from problems with the entire market, not with any one group or industry. Changing any complex economic system requires change in the market forces that control the system. In any system, the players will always respond to incentives that the market provides.
Are pharmacy benefit managers capable of leading the quest to handle rising prescription drug therapy costs? I think most are not.
I am part of the pharmacy benefit management industry. As a former health plan executive, I've watched the industry grow from simple drug benefit administrators, whose function was to process claims, to complex organizations that manage drug benefits, retail networks, drug information, and delivery of mail order services.
Shifting goals
Initially, the goal of the PBM was to simplify the administration of benefits for health plan members and to provide some cost-management services. Gradually, the goal of the industry evolved to incorporate the roles of both benefit administrator and provider, while also establishing relationships with drug manufacturers.
This had been done in integrated delivery systems organizations. Successful integrated delivery systems developed extensive firewalls between the health benefit administration functions and the provider functions. They know the absence of such firewalls would make it difficult to balance the incentives of the organization. But the PBM industry has grown up so quickly that not enough has been done to create firewalls.
In the early 1990s, as electronic point-of-sale (POS) claims processing became prevalent, PBMs began to shift their dependence on revenue from claim processing to other sources, including manufacturer rebates, selling data to manufacturers, and selling mail order and retail drugs.
PBMs found that health plans and employers were more interested in lower administrative fees, because the result of pharmacy-cost reduction appeared to be too difficult to measure. This practice created a price war among PBMs for business from large health plans and resulted in a perception of POS pharmacy claims as a commodity.
High pharmacy-expenditure trends and multiple introductions of new drug have made it difficult for health plans to track or even understand whether a PBM is profiting from higher drug spending.
Gradually, the PBM industry shifted to aggressive strategies of seeking revenues from alternative sources to compensate for selling benefit administration services at lower costs. PBMs that could not buy or build mail order capabilities quickly turned to other revenue sources.
These included the sale of claims data to drug manufacturers and repricing of the retail network, known as spread pricing (fees gained through continual negotiation of lower rates with the pharmacy network that are not passed on to the health plan or employer).
Today, revenue from POS claims processing provides little to no margin for PBMs. Yet control over pharmacy claims data and information is essential to the financial success of the PBM in driving revenue from other sources, such as mail order, data sales, and network fees.
New emerging revenues from drugmakers, such as fees collected from manufacturers to load products to the formularies or fees for clinical programs that are designed to promote or support a specific product to the health plan member directly, require control of the POS pharmacy claims data. Hence, the health plan that controls its pharmacy claims data is in the best position to manage its prescription drug costs.
In control
Many PBM service contracts now use broad and sweeping language to describe these programs in a nonspecific way. In an era of greater federal and state scrutiny over conflicts of interest, the lack of clear disclosure can be a predicament for plans.
Health plans must now ask themselves whether their PBMs, in seeking these additional revenues, are compromising their role as a PBM.
Some PBMs have gone so far as to change their service contracts to specifically state that they are not an "agent" of the health plan but are classified using terms that define them as providers.
This leaves the health plan that signs such an agreement standing alone to defend claims-processing and benefit-adjudication practices over which it has no direct, day-to-day control.
Over the next few years the current PBM business model must evolve to return the strategic and operational control of benefit administration to the health plan.
Prescription-drug therapy is not a stand-alone benefit; helping people manage chronic illness and navigate the complexities of the modern health care delivery system necessitates an integrated approach to health benefits.
Wise health plans and employers will discover that reintegration of the pharmacy benefit with the rest of the health benefit will provide a more effective long-term response to the rising cost of prescription drug therapy.
Purchasing alliances
I see the PBM of the future migrating to the role of organizing purchasing alliances. These organizations will bring private and public health plans, employer groups, and consumer organizations together in the purchasing of prescription drugs directly from pharmaceutical manufacturers.
PBMs have done an excellent job of developing the complex technologies of POS pharmacy benefits. HIPAA will bring those technologies to the rest of health care delivery over the next decade. Thus, the current role of the PBM has reached maturity.
If we expect to continue to have a productive and creative pharmaceutical industry and to have more effective market forces, PBMs must change. These organizations must operate under the principle of full disclosure of funds they receive and must be aligned with the interests of the consumer. Otherwise, I fear, government price controls and reduced creativity will be the result.
The health plan and employer are the essential drivers of this shift. Without pressure from them, current market forces will not change.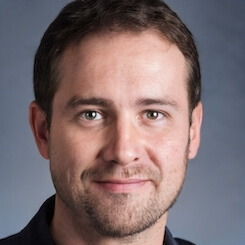 Paul Lendner ist ein praktizierender Experte im Bereich Gesundheit, Medizin und Fitness. Er schreibt bereits seit über 5 Jahren für das Managed Care Mag. Mit seinen Artikeln, die einen einzigartigen Expertenstatus nachweisen, liefert er unseren Lesern nicht nur Mehrwert, sondern auch Hilfestellung bei ihren Problemen.