Despite the technological advances of the past decade, a Star Trek world is still in the future for most of us. On the other hand, physicians today are writing prescriptions for patients on palm-held devices that seem eerily akin to medical practice on the Starship Enterprise.
Hand-held computing devices are hot technology in medical practice due to the confluence of several factors. First, managed care organizations actively have worked to affect the drug-prescribing behavior of primary care physicians.
Second, the Institute of Medicine's 1999 report on medical errors, To Err Is Human: Building a Safer Health System, highlighted the dangers and the costs of medication errors due to dosage mistakes, drug interactions, and illegibly written prescriptions. Third, the evolution of technology, specifically hand-held devices with wireless connectivity, presented a way to reduce medication errors by affecting change at the critical point of care.
Managed care, safety incentives
Insurance companies, MCOs, and pharmacy benefit mangers use formularies to, in part, control health care costs. By limiting the number of items in their formularies, they are able to buy larger quantities of certain drugs and negotiate more favorable terms. By limiting the number of drugs available in a given class, formularies also encourage physicians to prescribe less-expensive generic drugs when possible.
For individual MCOs, one set of challenges has revolved around how to remind doctors about which drugs are on their plans' formularies and to consider generic equivalents when they are writing a prescription. Another challenge has been to eliminate the problems that result from written prescriptions that are hard — or impossible — to decode, which pose the danger that a prescription could be misunderstood and thus could lead to negative interactions between two or more medications.
On another track, To Err Is Human estimated the total cost of preventable medical errors in hospitals at between $17 billion and $29 billion per year. This includes the cost of additional care, lost income, and disability.
While the fragmented nature of medical care fosters an environment conducive to error, the report found that most medical errors are due to faulty systems or processes rather than incompetent individuals. Thus, one of the recommendations of the report was to implement systems in health care organizations that will ensure safe practices at the point of care — for example, automated medication-order entry.
Once they appeared in the marketplace, personal digital assistants (PDAs), hand-held computing devices, and wireless telecommunications were recognized as obvious tools for improving medical outcomes at the point of care. In fact, many software companies are cosponsoring pilot tests all over the country and are actively marketing to medical groups.
The portability of hand-held devices is their greatest asset; they can fit in a physician's pocket. On the other hand, their limited memory means limited applications, so some software is being developed to run on laptop computers and servers, as well as PDAs. Further complication comes from the fact that most programs for hand-held devices are specific to only one of the two competing operating systems for hand-held devices; if it works on the Palm operating system, it won't run on Microsoft's Windows CE system.
One of the earliest products was ePocrates, which now encapsulates information about formularies and drug interactions in a Palm Pilot device. It is a reference tool only and cannot be used to write or transmit a prescription. Most other products offer more. Today, you can find products that enable a physician to check formularies, check drug-to-drug interaction data, transmit prescriptions to a pharmacy, check a patient's medical record, update a patient's medical record, order laboratory tests, post charges to a patient's bill, track hospital charges, and schedule patient appointments.
More applications needed
"Physicians are ready to adopt tools, such as handheld wireless devices, that make it easier for them to practice medicine and deliver better care to patients," says J. Peter Geerlofs, MD, chief medical officer for Allscripts Healthcare Solutions. "From a managed care perspective, handheld wireless devices represent an opportunity to provide physicians with the right information at the right time, whether that's related to formulary or treatment guidelines."
The software is outrunning most places' hardware capabilities, however. For instance, most pharmacies aren't equipped to receive wireless Internet transmissions, so most prescription-writing software for PDAs also allows a prescription to be transmitted to a nearby printer for paper output and given to the patient or sent to a pharmacy by fax. Although it is not a wireless or paperless transmission, it is legible and is also formatted for an electronic medical record.
Hand-held technology is "almost there," says Jeff Jackson, vice president for e-business product development at Advance PCS, a pharmacy benefit manager. "It is just a matter of time," he adds, before the problems of wireless bandwidth and device reliability are solved and PDAs become "a standard tool for physicians."
Like many other companies that see great potential in hand-held devices, Advance PCS has cosponsored pilot programs for physicians. The programs, Jackson says, were "extremely successful in terms of physicians adopting the device." A pilot with Tufts Health Plan began last April. A test group of 100 doctors is using software by PocketScript on hand-held devices running MS Windows CE. They have electronic prescribing capabilities, formularies for all major health plans, and access to a patient's prescription history. Jackson says the effort has resulted in big increases in use of on-formulary and generic drugs.
The flip side, Jackson says, is that adoption of hand-held technology has been "a lot more expensive than people anticipated." Like Peterson, he feels that more applications need to be developed. This, he adds, requires integration with hospital and patient management systems, adding levels of complexity to a tool with a potential for success that rests on its ease of use.
The benefits of this technology — fewer medical errors, improved productivity for pharmacists and for physicians and their staffs, the ability to help manage costs for payers, and improved patient care — are so numerous, many agree with Jackson that a full range of services on mobile devices is "where we need to go." With the support of MCOs, pharmacy benefits managers, and insurers, doctors may soon be able to beam up all the data about a patient — if not the patient herself.
MANAGED CARE 
February
2002
. ©MediMedia USA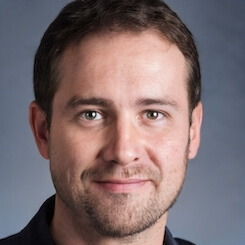 Paul Lendner ist ein praktizierender Experte im Bereich Gesundheit, Medizin und Fitness. Er schreibt bereits seit über 5 Jahren für das Managed Care Mag. Mit seinen Artikeln, die einen einzigartigen Expertenstatus nachweisen, liefert er unseren Lesern nicht nur Mehrwert, sondern auch Hilfestellung bei ihren Problemen.