Policy experts see the Canadian system as an example but differ on the significance. Meanwhile, some U.S. providers are cashing in.
Interesting things happen to two adjacent countries with dissimilar health care funding and delivery mechanisms: Differences in access and cost of care create individual and institutional anomalies. A case in point: The Organization for Economic Cooperation and Development (OECD) ranks Canada in the bottom third of its 29 member countries for availability of certain medical technological devices, such as magnetic resonance imaging and computed tomography scanners, yet places it fifth in national health expenditures (1997 data). Life-saving high-tech medicine is rationed out of reach of some Canadians.
Recognizing their failure to provide timely treatment through the national system, some provincial governments are sending backlogged patients to the United States rather than encouraging Canada's private sector to pick up the slack.
Demand exceeded supply in 1999 and 2000 for 1,200 Ontario cancer patients who were forced to wait an unacceptably long time for treatment. Providers on both sides of the border acted. Cancer Care Ontario (CCO) and Princess Margaret Hospital in Ontario offered patients the option of receiving radiation therapy at Roswell Park Cancer Institute of Buffalo. "This short-term measure is helping us to ensure that everyone receives treatment within a medically acceptable period," Ken Shumak, CCO's president, said at the time.
Pamela Germain, vice president for managed care and outreach at Roswell Park, notes that some patients had waited 14 weeks postsurgery, with eight weeks being the satisfactory outer limit. "We negotiated case rates for breast cancer and prostate cancer and cleared up a backlog of 1,110 patients in two years," says Germain. Hospitals in Detroit and Cleveland also picked up the slack until provinces purchased new equipment and hired health care professionals to run it.
Canada's critical health care personnel shortage — a talent drain fueled by the lure of higher U.S. salaries — only magnifies Canada's problems in delivering high-tech medicine. "Canadians are assured of receiving great care in Detroit, because 50 percent of the nurses are from Windsor, Ontario," says George Ward, CEO of Alberta Blue Cross.
Sending Canadian cancer patients south addressed a long-standing problem. In 1997, Regina Herzlinger, PhD, professor of business administration at Harvard Business School, documented the impact of growing demand for high-level medicine and Canada's attempts to ration it in Market-Driven Health Care. Breast cancer patients, for instance, waited an average of 62 days post-op for chemotherapy. A study revealed that 81 percent of these patients waited longer than reasonable; 45 percent waited in pain. While delays in access to care and denial of high-tech specialized care helped the government to reduce costs, Herzlinger was led to conclude: "The savings are illusory."
South of the border
Herzlinger's research documents the tip of the iceberg. An August study in the Journal of the Canadian Medical Association found that many patients needing coronary bypass surgery waited so long for operations, it reduced their ability to work or resume normal activities after the surgery.
Given the constraints of Canada's national health service, closing the access gap leaves two choices: having the Canadian private sector pick up the slack or sending patients to the United States. The latter would be more efficient, Health Canada, the government health care agency, suggested in a 1999 feasibility study, which concluded that a private-sector option in Canada wouldn't reduce waiting times and could actually lengthen public-sector queues — particularly when physicians operate in both sectors.
Some providers operate ably in both countries. Dynacare of Dallas and Toronto provides clinical lab tests in Ontario and Alberta, and in the U.S., in 19 states. Dynacare CEO Harvey Shapiro likes doing business with Canadians: "Provincial governments are very reliable payers. And because provincial funding methodologies encourage stable markets, there is little competition for market share." Shapiro sees growth opportunities in the private sector through tests — such as those for substance abuse and clinical trials — that are not covered by the government.
Elective procedures, such as LASIK eye surgery, offers another example of cross-border health care. Robert Moloney, MD, a LASIK surgeon whose clients include well-heeled Southern Californians, has watched Canada's fortunes with LASIK wax and wane. "Several years ago there were two good reasons Americans headed north for LASIK. Back then, Canadian surgeons could correct conditions that we could not, because the FDA hadn't approved the technology for use here. Plus, it was cheaper," says Moloney.
That led to package deals, such as one advertised by the American Eye Institute in 1999: $999 per eye, transportation and lodging extra, plus a suggested side trip to scenic Niagara Falls. (Its Web site promotes the possibility of seeing this natural wonder "without having your glasses or contacts being fogged up by the mist of the Falls!")
Canada's advantage evaporated with FDA approval of LASIK for more conditions, along with the resulting competition-fueled drop in U.S. prices. "Because LASIK is paid for on a cash basis in the United States and Canada, small changes in price and technology make huge differences," says Moloney. The change in fortunes illustrate what's at stake when health care becomes a commodity.
For Jonathan Lewis, president of the Academy for International Health Studies, in Davis, Calif., cross-border cash transactions — such as those for LASIK — cause concern: "The NAFTA countries are a case study in development of an active but essentially unregulated and unsupported health-services trade zone." AIHS tracks the issue as an emerging global trend with huge market potential and implications.
As people on both sides of the border seek health care of the quality and cost they want, it seems likely that public and private providers will continue to operate on parallel tracks. Moloney sums it up: "It's clear that the United States and Canada are developing two-tiered systems, with the wealthy and their physicians dropping out of health plans and paying out of pocket altogether."
On the right
Tom Miller, director of health policy studies at the Washington-based Cato Institute, a libertarian think tank, calls Canada's national health system "a lesson in what not to do, a mistaken policy with unintended consequences, a dismal program with crude and irrational decision-making." He says that while equal percentages of Americans and Canadians say they are happy with their systems (88 percent), Canadians — who get a generous helping of primary care — are unaware of the system's hidden costs. Rationing scarce resources, he says, is akin to "stumbling around in the dark." The U.S. system rations through pricing, which he maintains is better than Canada going into panic mode when its budget year draws near an end.
As to the argument that Canada's system is superior to the U.S. because coverage is universal, Miller counters that while the notion of health care for all is as American as apple pie, a significant number of Americans are voluntarily uninsured. The young and healthy who view insurance as only a marginal benefit, the working poor, and many Hispanics — whose culture tends to eschew insurance — are among the groups with spotty or no coverage. For those who are unable to obtain it through employers or on the open market, risk pooling or subsidies could work, "but we don't need a centralized system for that."
Going one step further, Miller says that the third and fourth parties (insurers and employers) involved in U.S. health care complicate decision-making and drive up costs. "In both systems, there is insensitivity to cost and lack of choice, because the consumer isn't paying for services." Miller favors individual control of benefits through mechanisms such as defined-contribution plans.
On the left
Despite its flaws, Canada's system intrigues many Americans as an egalitarian model of health care for everyone. The Clinton administration studied it as a model for addressing American problems with access, quality, and cost. With enough social and demographic similarities to make comparisons feasible, Canada provides a template for slowing costs, providing universal access, and consistently underspending us, on a per-capita basis, by 30-percent annually while achieving higher life expectancy.
The features of Canada's system that draw our attention are many: freedom of choice, the doctor-patient interaction left intact, fee-for-service care, centralized cost-effective administration, and provinces spending block grants as they wish within federal guidelines. The underpinnings of American managed care — an emphasis on primary care, controlled access to expensive technology and pharmacy, and reliance on outpatient services — are similar to the basics of Canada's care-delivery system. Additionally, Canada's phase-in of nationalization, starting with hospitalization, and gradually including physician fees, pharmacy, and long-term care, helped politicians avoid cries of "socialized medicine," which all but closed the coffin on the Clinton health plan.
Yet certain parts of Canada's system might not take root in American soil. Would Americans accept restricted access to expensive technology and to hot new prescription drugs? Would they travel long distances for an MRI? Even harder to picture are American physicians, who outearn their Canadian counterparts by 225 percent, not fighting tooth and nail to preserve their turf. Although American medical educators have begun to inject some reality into physician training, including managed care's cost/value equation and the primary care function, will American medical students accept Canadian-style limits on specialization and the prevalence of bargain-basement fees?
As different as the U.S. and Canadian systems would appear to be, the Canadian concept of a centrally administered single-payer system that leaves freedom of choice intact is not necessarily incompatible with managed care's focus on evidence-based care, disease management, and its emerging fixation on forcing more rational consumer behavior. Getting Americans to accept the restricted access necessary to keep demand from spiraling out of control is the hard sell. Getting American doctors to accept reduced incomes and limitations on specialty practices sounds impossible.
It will be interesting to watch American politicians begin realizing that the managed care backlash they helped to fuel is forcing plans to reinvent themselves as pay-as-you-go models. Those same politicians who view the Canadian system as a starting point for reform may well scour that system for its more appealing aspects to help drive the evolution of health care financing in the U.S.
Marlene Piturro, PhD, MBA, is a free-lance writer in Hastings-on-Hudson, N.Y. She writes frequently about managed care issues.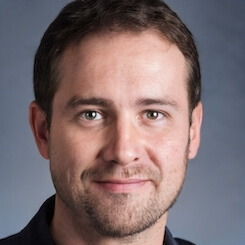 Paul Lendner ist ein praktizierender Experte im Bereich Gesundheit, Medizin und Fitness. Er schreibt bereits seit über 5 Jahren für das Managed Care Mag. Mit seinen Artikeln, die einen einzigartigen Expertenstatus nachweisen, liefert er unseren Lesern nicht nur Mehrwert, sondern auch Hilfestellung bei ihren Problemen.