High daily copayments for high-priced hospitals are coming into fashion. It's all about shifting costs, but what about quality of care?
The art of tiering health benefits — which got started when health plans began linking prescription drugs to an escalating schedule of copayments — is taking a giant leap into hospitalization.
Early last year, some health plans still reeling from the price hikes demanded by hospitals began to look at ways they could adapt tiering to the intensely competitive California market. Their focus was on hospitals' per diems, which some plans thought were wildly erratic — sometimes ranging from $1,000 to $4,000 for the same service.
The response from PacifiCare of California: Why not design a plan that groups lower-priced hospitals into an "A list," and then separates the others into B and C lists according to costs? All hospitals in the network would still be open to members, who would be left to decide if they wanted to shell out hundreds of dollars a day in copayments to gain access to the priciest hospitals in the state.
Members would still get to choose whichever hospital they wanted — albeit at a price — while employers would be shielded from higher rates. Let market forces decide who wins and who loses.
$400 daily copayment
"We were the first plan to develop and get the product to market," says Mike Chiarodit, vice president for product management at PacifiCare.
"What initiated this was the rollback from hospital capitation in the last 18 months in California. Our model for hospital coverage was predominantly capitated. We saw a tremendous shift from capitation to per diems. And we noticed a wide variance in per diems that hospitals were demanding, even in small geographic areas within counties."
PacifiCare's answer came in the form of its Select Plan, which it unveiled last November as an option for rate-hike weary employers. Patients could go to an A-list hospital — about 140 of the 300 hospitals in PacifiCare's California network — with no copayment. Or, they could be held accountable for up to $400 a day in copayments for the other hospitals. The choice they make also extends to physicians. Consumers opting for Select are given a list of physicians who refer patients to Select hospitals.
"We're giving the members more choices," says Chiarodit. "It's a consumer-directed approach."
There's that term — consumer directed — that is creeping into the health care lexicon. Consumer directed, consumer driven, call it what you will, but it's all about cost-shifting. "We're trying to bring economic reality into the picture," says Chiarodit.
PacifiCare's not alone. With its heavy concentration of managed care plans and a highly competitive market, California has emerged as the early leader in tiering.
Blue Shield of California followed with a tiered plan of its own at the end of January — the Network Choice program. On April 1, Blue Shield members enrolled through all but the largest employers had to choose between "choice" (no charge) and "affiliated" ($100–$300 daily copayment) hospitals. Archrival Blue Cross of California, meanwhile, has been polling its members on the subject of tiering as it goes through a research and development phase.
And now, health plans from coast to coast are either rolling out their own version or putting the topic under a microscope.
At Tufts Health Plan, members in one of its Boston-area packages can choose between open access to nonteaching hospitals and daily copayments of hundreds of dollars to go to some of the area's renowned teaching hospitals.
Competitors are not exactly persuaded that this is the right approach. "Our contract with several teaching hospitals includes incentives to improve quality, patient safety, and efficiency," says Vin Capozzi, senior vice president for sales and marketing at Harvard Pilgrim Health Care. "A significant number of our members use doctors at these hospitals for primary care, so our customers aren't all that interested in tiering."
To the south, Humana is experimenting with several different types of tiered plans. A program in Memphis tiers hospitals and physicians. In another area, hospitals ready to adopt best practices can make it onto the A list.
Expect plenty more HMOs to launch tiered plans in the near future.
"I think we're going to see this coming out in most markets," predicts Brad Kimler, a health care consultant with Hewitt Associates. "Right now, most people really don't know what costs are." Under a tiered plan, they can take baby steps toward finding out.
For health plans, it's a brand new way to sharpen their competitive edge.
"Today, health plans are pretty much the same: fungible commodities, only differentiated by the color of their cards," says Glenn Smith, a senior health care consultant for Watson Wyatt Worldwide. For MCOs, tiering is the first step toward differentiation.
"They're saying to purchasers, if you are willing to trade off on access, we'll offer discounts," says Smith, who adds that the jury is still out on the market's response to what sounds like a very '80s concept that drove HMOs' rapid ascent — but met with considerable backlash in the '90s. "We'll see how employers and consumers deal with this."
Ignoring quality
Right now, Smith is betting that employers, weary of fighting a recession while chasing tough profit goals, will look kindly on tiering. Employees, on the other hand, aren't expected to cheer any move that puts them between a rock and a high copayment — particularly if it discourages them from going to the best hospitals in their area.
PacifiCare, Blue Shield of California, and others, though, insist that tiering — at least in this early stage — has nothing to do with quality. The plans are based purely on the prices the hospitals charge.
Which is precisely the problem, critics charge.
"To get the highest quality," says Jan Emerson, a spokesperson for the California Healthcare Association, which represents hospitals throughout the state, "you sometimes have to get the costliest service." New systems that improve quality aren't coming cheap, adds Emerson, and those prices are reflected in rates that hospitals charge health plans.
"There's a problem there," she says. "Somebody has to pay for this."
There have been rumblings from hospital administrators about the effect of tiering for months, says Emerson. The CHA's board of directors only recently decided not to take a position on tiering — yet. But Emerson allows that there are plenty of misgivings.
Not for small markets
Does tiering make higher-quality hospitals less attractive to patients?
"I don't know if less attractive is the term," responds Chiarodit, at PacifiCare. "It's just bringing to light that benefit plans need to reflect the true cost of care more accurately."
Jonathan T. Lord, MD, Humana's senior vice president and chief innovation officer, says the question of whether a tiered plan could end up steering patients away from hospitals with the best quality record is still unanswered.
"We don't know. I don't think anybody knows," says Lord. Health plans have been fine-tuning tiered drug benefits for years, he adds, balancing a need to expose patients to higher costs and promote better choices.
You can expect years of experimentation with hospital tiers as plans juggle questions of quality and cost. Even PacifiCare, as Chiarodit is quick to point out, is working on a second iteration of its tiering product that will combine some sort of quality metric with cost considerations.
Ultimately, he says, tiered hospital plans will have to be structured for local markets. Not all markets are right for tiering. Competing hospitals need to be in a marketplace. And health plans have to evaluate what they can gain from tiering.
"We're evaluating every market we're in," says Chiarodit. "In some markets, where you have a single hospital system or not a lot of saturation, choice may not be appropriate."
"It's not something that can just be parachuted in," adds Lord.
At University of California-Davis Medical Center, administrators took one look at PacifiCare's Select Plan and blasted back their own interpretation on tiering: "Breach of contract."
Unhappy that it hadn't made the A list, the hospital canceled its contract with PacifiCare, says Nabil Musallam, senior associate director of hospitals and clinics. UC-Davis had already inked a pact with PacifiCare, he says, in which the hospital agreed to provide deep discounts for services in exchange for being in all of PacifiCare's plans. That agreement didn't leave any room for the sudden introduction of the Select Plan, says Musallam, which would have encouraged some PacifiCare enrollees to steer clear of UC-Davis.
Faced with the pullout, PacifiCare and UC-Davis quickly came to terms.
"We kissed and made up after they backed off and put us on the A list," says Musallam. Now in the last year of their contract, both sides are engaged in talks on staying together — and keeping UC-Davis an A-list hospital. But that doesn't make Musallam an advocate of tiered plans.
"The tiers are purely based on financial profits," he says. "There is no correlation with quality." And when hospitals are broken out into groups based on pure numbers, a teaching institution like UC-Davis — with its expensive commitments to education and research — can't compete.
For Musallam, it would be better for everyone to change the terms of the discussion.
"We want to work with the plan on meaningful programs," he says. That may include preventive care programs, disease management projects, or other ways that the hospital can improve its standard of care while lowering costs. Tiered plans relying on cost data discriminate against the highest quality institutions and leave decisions in the hands of patients, who don't always know better.
"I don't think patients are very knowledgeable about complicated care," he says. "In the absence of quality benchmarks, how can patients tell who provides the best kidney transplants? How do you know?"
Being relegated to the B or C list also sets the stage for winnowing out all except those patients least able to afford care. Healthier insured populations will migrate to A-list hospitals, says Musallam, while the sickest uninsured patients will go to a hospital like UC-Davis, due to its clinical capabilities and life-saving services that are often unavailable at lower-cost community hospitals. Such adverse selection will make life even harder for teaching hospitals.
Others, though, say the times are ripe for tiering. And faced with choices on cost, patients may be prompted to start asking questions about which hospital offers the best services.
"I don't think that quality is going to suffer by exposing people to price," says Hewitt's Kimler. "The emphasis on quality will increase, not decrease."
But Smith, of Watson Wyatt, is skeptical. "I don't think that quality will be factored in very prominently," he says, adding that health plans typically don't have all the data they need to be an expert judge of quality in any case. Put another way, quality may be much discussed, but it's hard to track.
Pharmaceutical precedence
The arguments about hospital tiering may have just begun, but no one can deny how wildly popular drug tiering has become with health plans.
Express Scripts, the pharmacy benefit manager, says use of pharmaceutical tiering shot up from 1998, when 36 percent of MCOs were trying the practice, to 2000, by which time 80 percent had deployed it. Drugs have been relegated largely to three main categories: generics, "preferred" brand-name products (most of which are moderately priced after rebates are factored in), and "nonpreferred" brand-name drugs, which often are the costliest new drugs to hit the market. The more expensive a product is, the more members fork out in a copayment. Over the last year, some health plans and PBMs have furthered the concept by creating fourth and even fifth tiers to help refine the price that members pay for the drugs they choose.
Advocates say drug tiers are a necessary response to a new wave of brand-name medications — many backed by multimillion-dollar advertising campaigns — that often provide little or no added benefits to less-expensive products. Critics, on the other hand, say that that tiering frequently leaves consumers on the hook to pay for drugs they need, often covering the entire cost of the medication when you factor in the discounts being extended to managed care organizations.
Worse, say some, any time a plan tiers health benefits, it shoves the system another step toward a day when health care outcomes will be dramatically different, depending on a patient's income and social status. The literature is replete with studies about the effects of manipulating pharmacy copayments on utilization, and a smaller number of studies exist that draw correlations to outcomes. As tiering spreads among hospitals, the same stark social issues regarding access to care will grow in importance. Tiering, they say, will break out along class lines, with different levels of access and quality for the rich, the middle class, and the poor.
"That's exactly what happens," asserts Robyn Tamblyn, PhD, an associate professor in the departments of medicine, epidemiology, and biostatistics at McGill University in Montreal. Tamblyn led a research team that inspected cost-sharing in Canada, and published the results last year in the Journal of the American Medical Association. "We still see discrepancies between rich and poor," she says. "The gap widens as you get people to pay for part of the care."
In particular, says Tamblyn, patients suffering from cancer, cardiovascular diseases, mental health problems, and infectious diseases, such as AIDS, will find themselves increasingly frozen out of the care they need to survive when forced to shoulder part of the expense.
"Those who can't afford to pay more will die earlier," she says, adding that extending tiering to hospitals — and ultimately doctors — will make matters even worse.
Generic hospitals
"Copayments do reduce access," agrees Dee Mahan, a health policy analyst at Families USA, a consumer advocacy group. And while Families USA hasn't studied hospital tiering, she quickly notes that it raises some serious social issues. How would this affect low-income people in poor neighborhoods where there was no A-list hospital? Would they have public transportation to get them where they needed to go, or would they be cut off from all but the most expensive places to get care?
It's also a fairly simple matter to distinguish between generic and name-brand drugs that have equivalent effects, says Cara Lesser, director of site visits for the Center for Studying Health System Change. "It's a lot harder to say what is a 'generic hospital' for certain types of care."
Some of the hospitals to land on high copayment lists are likely to offer services that just aren't available in less expensive sites. "These arrangements may create real barriers to getting care," says Lesser. And if you're talking about copayments of $400 a day or more, she adds, "That can add up quickly for a low-income person who is in the hospital for a couple of weeks."
Tiering offers health plans some easily identifiable benefits. It will drive consumers to less-expensive facilities and will push hospitals to cut costs to compete. If there's any benefit to patients, she says, it's to highlight the paucity of hard data available to make an intelligent choice between institutions. "We just don't have the information to say, 'This is an equivalent level of care.'"
Backers have their own studies to support the argument that pharmaceutical tiering has been introduced without any appreciable harm to health. Brenda Motheral, a former University of Arizona associate professor and now senior director of outcomes research for Express Scripts, examined prescribing patterns for 20,000 enrollees, with roughly half in a three-tier plan. She found no statistically significant increase in emergency room visits or other medical pitfalls for patients in a three-tier drug plan compared with those who were not.
"The modestly lower pharmaceutical use in the intervention group provides little reason to expect any longer-term impact," observes Motheral. With tiering just now making its way into hospitals, the experts are waiting for the researchers to start training their sights on the next big argument to loom.
Doctors next
Don't expect tiering — and the related controversy — to stop with hospitals. "Soon it will expand to doctors as well," says Kimler, "with plans distinguishing between more-expensive and less-expensive physicians."
In one of Humana's test markets, physicians are already being tiered by specialty, with pediatricians and obstetricians at the lower end of the copayment scale and neurosurgeons at the upper end.
Premera Blue Cross in Seattle will roll out one of the first fully tiered plans for doctors next Jan. 1. It will divide doctors between a "foundation" level — representing about 60 percent of its provider network — and an "access" group whose historical expenses (not unit costs) for treating various episodes of illness are relatively higher.
The major physician groups have largely been silent on tiering for the profession. The AMA has not taken a stand, according to a spokesperson. Neither has the Medical Group Management Association. Even in California, the state medical association has yet to establish a policy on the topic.
But that doesn't mean that it likes what it has seen so far.
Even though tiering is in its infancy, the association foresees problems whenever a patient can't choose to see the doctor of his choice — and not just a physician who admits patients to an A-list hospital. Physicians are also left on the hook to explain how the new system works, and often, they don't know themselves. "There's a lot of confusion," says California Medical Association spokesperson Karen Nikos.
Adding complexity
There are also a few options, health plans respond. Pharmaceutical costs were soaring out of control when they moved to adopt tiering in the late '90s. Now, the same forces are at work in hospitals.
Spurred by the Balanced Budget Act of 1997, which sliced Medicare payments, and by managed care companies' discounts, hospitals have been fighting back by demanding higher prices.
According to one study released last fall by the Center for Studying Health System Change, almost half of the increases in health care costs last year could be laid at hospitals' door. Double-digit premium increases are now routine, and most analysts are projecting even bigger hikes.
"We just don't see that trend abating much over the next five years," says Smith. And during that period, he says, don't be surprised if cumulative hikes add up to 40 percent to 50 percent greater than today's levels.
Health plans see where the numbers are going, and believe tiering may be one solution. But with changes like this, everyone is wary of how members will react.
"One of the things we're all cognizant of, and we will keep an eye on, is the complexity of the plan," says Chiarodit. "The big part of the value we're delivering is the simplicity of the HMO plan [versus a PPO, for instance]. We run the risk of making it more complicated, which could make it more difficult to understand. That could lead to some dissatisfaction."
That dissatisfaction could translate into erosion of market share if members jump from HMOs to PPOs — and the long-term consequences of that are even less appealing to most HMOs than the price hikes that are forcing this new strategy.
---
Our most popular topics on Managedcaremag.com
---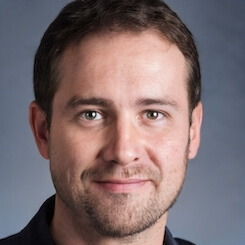 Paul Lendner ist ein praktizierender Experte im Bereich Gesundheit, Medizin und Fitness. Er schreibt bereits seit über 5 Jahren für das Managed Care Mag. Mit seinen Artikeln, die einen einzigartigen Expertenstatus nachweisen, liefert er unseren Lesern nicht nur Mehrwert, sondern auch Hilfestellung bei ihren Problemen.