After 21 years with Kaiser Permanente, first as medical director of its Northwest region in his native Portland, Ore., then as regional health plan manager in Colorado and in Northern California, and culminating as CEO of the entire Kaiser organization for a decade, David M. Lawrence, MD, stepped down May 1. Lawrence, 61, joined Kaiser after serving as director of public health for Multnomah County, which includes Portland, because he believed the HMO offered greater opportunities to work on improving community health than did the cash-strapped county.
As our cover story details, Lawrence's tenure as Kaiser CEO came at a tumultuous time for the country's largest classic HMO, amid new forms of competition, booms and busts in the managed care business, and a mixed record of expansion. Through it all, Lawrence kept his faith in the group practice model of integrated care delivery that has been Kaiser's hallmark for more than half a century.
Lawrence received his medical degree from the University of Kentucky College of Medicine in 1966, completed his residency at Johns Hopkins and the University of Washington, and is board certified in general preventive medicine. He holds a master's degree in public health and served in the Peace Corps. Lawrence spoke recently with Senior Contributing Editor Patrick Mullen.
MANAGED CARE: Why did Kaiser go outside the organization to bring in George C. Halvorson as your successor as CEO?
DAVID LAWRENCE, MD, MPH: I can't answer that, largely because it was a board-driven decision. They went through a long process of looking at internal and external candidates to narrow the field, did the interviews, and selected George because he best fit the bill.
MC: What has been the most dramatic change in Kaiser Permanente's corporate culture in the 10 years that you've been CEO?
LAWRENCE: One is that there's a real sense of the importance of the organization as a whole. When I started in 1990, all the action and attention focused on individual regions. It was a real federation kind of organization. We have worked hard over the last decade to balance that important perspective — especially for medical care delivery — with a sense of the organization as a collective. We changed the way the organization makes decisions, how it views itself, how it talks about itself, what it values in people. Collaboration, cooperation, and teamwork across geographic areas are now valued higher than the fierce independent point of view that I was raised with as a regional manager in Colorado. That has been the most important shift, because it means that we now can start to take advantage of our intellectual scale, this incredible experience that occurs across all the geographic areas with all the clinicians and all the health plan executives.
MC: How has that closer collaboration among the regions benefited the organization?
LAWRENCE: The most notable benefit is the Care Management Institute, which was a top-down decision but done with an enormous amount of collaboration from the regions. We've agreed that we need to review the scientific evidence and medical science in a systematic way and then disseminate it through the entire organization. As a result, a doctor in Atlanta uses the same science and set of evidence and practices with the same understanding of what's best for a patient as a doctor in Hawaii uses. That's been a huge change in the organization. We've systematically reviewed the scientific evidence for the most common and most devastating illnesses that we see in our membership, such as heart disease, depression, diabetes, and asthma.
MC: How do the standards get into the hands of practicing physicians?
LAWRENCE: The hardest part has always been getting it out into practice. We do it by having doctors talk to doctors through an education network, which we call the CMI distribution network. It involves physician leaders and really talented support people. Over a three-year period, we've seen dramatic shifts in the number and proportion of physicians who practice according to these guidelines as reflected in retrospective medical record reviews and chronic-disease-registry tracking programs. We're getting high levels of compliance with the standards, principles, and the evidence-based practice recommendations that came out of the Care Management Institute. The next step is going to be to build decision-support tools into the clinical information system. Once that's in place, I think we'll see physicians practicing based on the latest and most effective scientific evidence at levels that haven't been reached in most parts of the country before.
MC: How important to that change is the information technology overhaul that's been under way for several years?
LAWRENCE: It's a reflection of it. I don't think it's driving it. It reflects the fact that we're now able to make decisions as a real integrated national organization. It reflects eight medical directors and eight regional presidents and executives and health plans and hospitals coming together and saying this is what we have to do to be the kind of national organization we need to be.
MC: What is the status of the clinical information system? I've seen reports that it's anywhere from one to three years behind schedule.
LAWRENCE: No, I don't think that's fair. Two regions, Northwest and Colorado, are completely on the clinical information system. Five regions were demonstration sites or laboratories for building the systems. We did that all during the '90s. We chose the IBM-augmented solution that comes out of Colorado, and we've been perfecting the first and second version of that in Hawaii. We're just about completed with Hawaii and the next step is to roll it through southern California and to upgrade Colorado. It is a slow process, but we now have agreement in the organization that we'll do it one way with one system. When we need to, we'll upgrade the entire system at the same time. We expect to have all parts of the organization on the system by 2004.
MC: How do you train physicians to practice team-based medicine?
LAWRENCE: It really is immersion. The medical groups do a superb job of selecting physicians. They make sure that people come in with their eyes open about what team-based group practice is. Then, of course, they're surrounded by it. They're not going off on their own. We use one medical record across a region so that doctors have a chance to see how others practice. One of the core principles of the old model of professional autonomy is that you don't believe what anybody else has done. It's a very difficult hurdle to get past because you want that kind of independent view, but you also need a vehicle for building trust within the team. We formally construct a group of clinicians, doctors, nurses, pharmacists, and others to take care of a category of patients — childhood asthmatics, adult diabetes patients, or whomever. The team builds trust so that members know what each other is capable of doing. You have to work at it; it isn't a natural act. Another issue is the difficulty of accessing information in a paper record. That's why we're so committed to creating the clinical information system. When you've got multiple entries and a physician sees as many patients in a day as most physicians do today, the opportunity to go back through the medical record is limited. We've been looking for summary systems and chronic disease registries and other tracking mechanisms that allow a clinician to short-circuit all the data that has to be in the medical record for legal and record-keeping reasons. You can't practice medicine in the 21st century without information technology. It is too overwhelming.
MC: How surprised were you, if at all, to see Kaiser and other HMOs go from being thought of as a socially progressive force to being the bogeyman that was destroying health care delivery in America?
LAWRENCE: Newer entrants that had transformed from insurance companies into managed care companies took an approach that set them on a collision course with physicians. It was also clear that consumers were going to take their cues about their medical care and the quality of that care from their physicians, not from their employers. We elected not to participate in that collision course. We didn't expand our insurance products very dramatically. We experimented with contracting with non-Permanente physicians but we still used the Permanente medical groups to do that. Nonetheless, we got swept into the whole upswelling that occurred and then the bashing that went on. And neither surprised me.
MC: What types of health-related initiatives do you see on the political front?
LAWRENCE: We will see window-dressing legislation that doesn't get to the heart of the issues, like the growing ranks of the uninsured and the underinsured, the staggering rise in the cost of medical care insurance, and the problems in quality and safety in the delivery system. Talking about a Patients' Bill of Rights or prescription benefits for the elderly nibbles around the edges. There is absolutely zero will at the federal level and at most state levels to take on anything substantive in medicine. Everybody is still bleeding from 1993. Memories are long. It's a political La Brea Tar Pits for most politicians. The only place that government can be proactive and shape the marketplace is as a purchaser using Medicare, the military purchasing model, and Medicaid. Governments don't have a history of being terribly proactive, visionary purchasers. They're not doing innovative value-purchasing initiatives like the Leapfrog Group, the Washington Business Group on Health, the Pacific Business Group on Health, or other aggressive and advanced private-sector employers. In our political model, politicians don't provide policy leadership except in the case of a major national crisis like depression or war. They wait until political, social, or marketplace trends emerge that become untenable politically. That could happen with the uninsured. The situation has deteriorated markedly since the failure of the Clinton administration bill. Nobody is willing to do very much of anything, and you have a highly regulated incoherent patchwork of a marketplace. There are lots of ways for people to play games in that marketplace, and the consumer is losing.
MC: This, at the very time when everyone says we're moving into a period of consumer-empowered health care.
LAWRENCE: That is so much garbage. Think about it. Here's a consumer making a bet on whether or not he and his family are going to be sick this year. If he bets right, he makes out like a bandit for a year, depending on which kind of benefits he chooses. If he bets wrong, what happens to him that year and the next year as he tries to get insurance for a family in which one of his children or he or a parent is chronically ill with a serious illness? We can't predict who's going to get sick for one person. You can't do it for 10. It's not until you have 50,000 people or 100,000 people, an insurance pool large enough that you can start to apply the principles of statistics and even begin to guess at what your costs and experience will be. This wonderful idea of consumer choice is putting more power in the hands of insurers at the expense of the individual consumer.
MC: You are talking about things like medical savings accounts?
LAWRENCE: Oh criminey, yes. It's just unbelievable. It's a vast seduction that competes over exactly the wrong things: risk, actuarial science, and insurance benefits, instead of competing over which medical care system delivers the best care to you at the most affordable price. Luckily, enlightened employers are saying, "Wait a minute. This doesn't make a whole lot of sense." These plans are horrific to administer. This idea of washing your hands as an employer and saying, "Here's a defined contribution, go figure out what you need to do," is one of those wonderful and seductive short-term solutions that comes back to haunt an employer when an employee suddenly has cancer or diabetes and is saying, "Where do I get my insurance?"
MC: Thank you.
---
Our most popular topics on Managedcaremag.com
---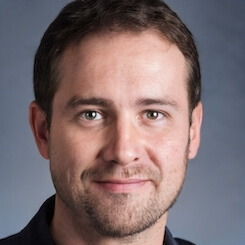 Paul Lendner ist ein praktizierender Experte im Bereich Gesundheit, Medizin und Fitness. Er schreibt bereits seit über 5 Jahren für das Managed Care Mag. Mit seinen Artikeln, die einen einzigartigen Expertenstatus nachweisen, liefert er unseren Lesern nicht nur Mehrwert, sondern auch Hilfestellung bei ihren Problemen.