The lack of a consistent clinical strategy for treating weight gain means coverage for obesity isn't imminent. Public policy must be established first.
From a public health standpoint, there is no question about the importance of the fact that 61 percent of Americans are overweight or obese. But developing a consensus on public policy — from which treatment and coverage protocols often follow — will take time.
Most successful treatment of overweight and obesity is akin to tackling a chronic illness. It requires something of a disease management approach — repeated visits, specialized personnel, and the kind of hand-holding that most primary care physicians are not in a position to provide. Physician-directed weight-loss clinics offer this level of attention, but as with most interventions outside the mainstream, insurers rarely cover their services.
Logic suggests that it is less expensive for health plans to treat obesity than the medical conditions it can cause, but there are confounding factors at work. Health plans might be more eager to invest in specific long-term treatment regimens for obesity when the return on them becomes more predictable. Meanwhile, until greater evidence of the effects of poor weight control emerges, treatment strategies will lack a consistent theme.
Public awareness
From a public policy perspective, a real understanding of overweight and obesity and their ramifications is essential in determining the roles of providers and health insurers, says Robert I. Field, PhD, MPH, director of the health policy program at the University of the Sciences of Philadelphia.
"We're beginning to understand the consequences of overweight and obesity. The most common public policy intervention is mandated benefits. I'm not sure we're there yet in terms of state of knowledge."
Improving public awareness is a significant component in resolving the problem, but that is a long-term process. Field compares the obesity-awareness battle with that of tobacco. People had a general idea that cigarette smoking was unhealthy by the mid-1950s, but the surgeon general's report in 1964 was the watershed. Even then, it took two decades for smoking rates to decline significantly.
"We're at the point where tobacco was in the 1950s," Field says, "or maybe we're just reaching 1964, where we can conclusively link obesity to life-threatening conditions. I think we are moving there."
Social norms that lead to people eating larger portions and high-fat fast foods are a contributing factor to the obesity epidemic, says George Isham, MD, chief medical officer at Minneapolis-based HealthPartners. Another set of factors, he says, is related to physicians' feelings of futility in treating obesity and a lack of effective treatments.
"Doctors feel that treatment doesn't work," he says. "If they feel that way, they won't refer people to counseling. They will give diet pills, but won't be engaged in helping the patient keep the weight off."
Physicians specializing in weight loss generally have more time to give to the patient than most primary care physicians do, in terms of counseling and long-term support.
"It's hard for the primary care physician in a busy practice to handle an overweight or obese patient in a 10-minute slot," says Craig Keebler, MD, a bariatrician at Bellevue Premier Health, near Seattle. "Bariatricians spend extra time in counseling, support, and coaching. Besides, when you do something a lot, you learn the intricacies. When you see weight loss patients day in and day out, you get a sense of who is giving a line and who is on target."
"Most of the folks who specialize understand that a lot of patients they see are high maintenance," says Morgan Downey, director of the American Obesity Society. "They know they have to work with them over extended time. But it takes a lot of resources, nurses, and dietitians who are sympathetic and knowledgeable about patients' needs and feelings of success, failure, and shame."
Cost of failure
The costs of failed treatment — or lack of treatment — are staggering. A Rand Corp. study released in March found that obesity adds $395 per person per year to the cost of health care. Obese people's average expenditures for hospital/outpatient care and medications are 36 and 77 percent greater, respectively, than for people in the normal weight range.
At Kaiser Permanente, about 13 percent of total health care expenditures go toward treating diabetes, says Trina Histon, PhD, a care management consultant for Kaiser. Eight percent of its Northern California expenses cover coronary artery disease.
"Results from a study published in 1998 by Oster and colleagues found that with a fictitious 1 million members, the cost of treating obesity is about $386 million per year," Histon says.
That's almost exactly the Rand figure.
James O. Hill, PhD, director of the Center for Human Nutrition and the Colorado Clinical Nutrition Research Unit at the University of Colorado Health Sciences Center in Denver, says that its 16-week program costs $350. Applied before the onset of diabetes and heart disease, it is considerably less costly than long-term treatment.
Expenses for enrolling in Keebler's weight-loss program in Seattle start at $400 for up-front costs, such as lab work, EKG, and counseling. Patients pay $150 to $200 for follow-up visits and up to $120 for medications. Thus, a 3-month regimen is about $1,000.
Keebler says his experience with insurers' coverage of overweight and obese patients in Washington State has been fairly poor. Besides not wanting to fund treatment, if there's mention of weight management issues during the visit, insurers can charge physicians with fraud for miscoding treatment.
"If we list blood pressure and diagnosis, you'd think you would get coverage," he says. "A lot of times, insurance companies want to see the chart notes. In Washington State, a physician was brought in front of the medical oversight board for putting down the wrong codes. So, in the weight management community, we don't want to touch insurance, even if we are treating a patient for something else, if there is a danger of being accused of fraud."
About 80 percent of the people Keebler sees will lose at least 10 to 15 percent of their initial weight. Once the weight is lost, payers tend to refrain from funding maintenance visits — without which, regained weight is almost a certainty.
Coverage issues
Because treatment outcomes are not predictable, the health plan industry is trying to learn from government, academic, and provider groups.
Kaiser Permanente is joining with other agencies to study the problem. "Around six months ago, we assembled a national advisory group of experts in this field who could advise us of recent advances," says Bill Caplan, MD, director of clinical development for Kaiser's Care Management Institute. An outcome of that work is the establishment of a collaboration with the CDC intended to bring the academic and research communities together with federal agencies and clinicians who are seeing patients and trying to improve outcomes."
John Bertko, chief actuary for Humana, notes that the first thing to do is to predict, with accuracy, who will get a disease. Only then, can the cost of intervention be calculated. "We are beginning to work with tools that help to predict the onset of these diseases. The problem is to know who the people are and when to begin intervention."
While committees devise strategy, physicians are on the front lines daily. Besides bariatricians, internists and endocrinologists are among the specialists that could easily devote a healthy percentage of their practice to treating overweight and obesity, says Downey, of the obesity society.
Though reaction to those patients, historically, has been ambivalent, insurance companies are starting to ask questions.
"It seems that insurance companies are increasingly aware of the risks of obesity and are looking at possible strategies," says Downey. "A few years ago, most providers did not get even a welcome mat. Now insurance companies are asking more questions. There is a gradual shift from not covering these conditions at all to asking what is the best way to do it."
Susan Pisano, spokeswoman for the American Association of Health Plans, says that virtually all MCOs provide coverage for nutrition and exercise programs and counseling of some sort. In addition, there is case-by-case management of obesity treatment, depending on a doctor's recommendation.
"Where you get into less coverage is in the area of prescription drugs and surgeries," says Pisano. "Coverage typically follows evidence that something works. We don't yet have that, although this could change. We don't have prescription drugs that have been proven to work. What we know works is lifestyle modification, proper nutrition, and exercise."
Isham, of HealthPartners, says pharmacy issues — pressures from drug manufacturers that want to make money on the condition, for one — add complexity to the discussion about coverage.
The push to label obesity as a disease will cause treatment to be classified as medically necessary. This, in turn, will require drugs to be covered — whether they work or not, he says. "You wouldn't want to repeat a tragic outcome like phen-fen.
"I'm very much from Missouri on this issue," adds Isham. "Research information has been less than straightforward, and there is a tremendous conflict of interest. We must have evidence that drugs work. If they did, I suspect there would be significant payoff."
Hill, of the University of Colorado, contends that some treatments do work — with time. "If we are to get serious about obesity, we must get serious about stopping weight gain. We need to compensate someone for the time needed to deal with that.
"As society gets serious about working out the economics, it makes sense for physicians and others to spend time doing their part. But insurers must see the positives of compensating health professionals for the time."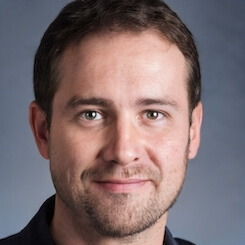 Paul Lendner ist ein praktizierender Experte im Bereich Gesundheit, Medizin und Fitness. Er schreibt bereits seit über 5 Jahren für das Managed Care Mag. Mit seinen Artikeln, die einen einzigartigen Expertenstatus nachweisen, liefert er unseren Lesern nicht nur Mehrwert, sondern auch Hilfestellung bei ihren Problemen.