Are new physicians learning everything they should about how pieces of the health care system should work together? No. Is progress being made? Yes.
David Stevens, MD, sat down and tried to think about what has changed in health care in the last decade. "We saw genomics coming, but we still don't fully understand what information technology means for health care, or issues around safety, or the whole question of systemness," says Stevens, vice president for medical school standards and assessment at the Association of American Medical Colleges. As secretary of the Liaison Committee on Medical Education — which accredits 125 U.S. and 17 Canadian medical schools — Stevens thinks a lot about what medical students should be learning.
"These issues test medical education," he says.
As these and other topics compete for limited time and resources in medical school and residency programs, stakeholders are asking, "Is medical education itself making the grade?"
No one knows for sure. But students, residents, faculty, program directors, and deans, not to mention accrediting bodies, specialty societies, and government entities, are finally cooperating to make sure the answer is "yes."
The outcome of such efforts is of prime importance to MCOs, whose leaders bought the logic years ago that new doctors, cutting their teeth in the managed care era, would be more amenable to its tenets of evidence-based care, coordination, and cost-effectiveness than a previous generation of physicians. More than a decade later, however, physicians still largely resent the influence of health plans (whose early focus on costs didn't help), and many professional societies are openly hostile to managed care concepts, industry, and plans.
How physicians view their role begins in medical school, where curricula establish a physician's worldview, and attitudes are shaped by professors who came of age when the doctor was health care.
"There are pockets of innovation, but at most schools, physicians are still taught as though they are the Lone Rangers of medicine," says David Blumenthal, MD, MPP, director of the Institute for Health Policy at Massachusetts General Hospital/Partners HealthCare System, in Boston.
Blumenthal is the executive director of the Commonwealth Fund Task Force on Academic Health Centers. The task force's April report, "Training Tomorrow's Doctors: The Medical Education Mission of Academic Health Centers," concludes that:
There are no systematic published data on the comparative content of UME [undergraduate medical education] and GME [graduate medical education] across institutions, or the extent to which curricula make use of new technologies or educational theories, or outcomes of educational activities in terms of the competency of residents who complete GME.
There may not be enough data, but there's plenty of anecdotal evidence that most medical students and residents aren't learning what they need to know.
At Jefferson Medical College, in Philadelphia, undergraduates receive a one-month introductory course on the health care system and several lectures on quality improvement and error reduction. But to David Nash, MD, MBA, Jefferson's associate dean and director of health policy, a course here and a lecture there are no substitutes for a comprehensive curriculum that engages physicians in — rather than introduces them to — modern health care delivery.
"In my opinion, a radical transformation of medical school curriculum is needed," says Nash, noting that there are few endowed professorships in health policy in U.S. medical schools.
Academic/HMO partnerships
Now, about those "pockets of innovation" Blumenthal mentions. One of the earliest was the Tufts Health Care Institute (formerly the Tufts Managed Care Institute), an independent not-for-profit educational organization begun as a collaborative venture of Tufts University School of Medicine and Tufts Health Plan.
A unique partnership between a medical school and network-model HMO, THCI offers health care professionals an online learning center, annual conferences, faculty development seminars, and CD-ROMs to prepare them for care management.
THCI has seen demand shift from managed care topics to a standardized national curriculum, including health system overview, population-based care, effective and efficient care, high-quality and patient-centered care, and practice management. Today, medical school deans and faculty turn to THCI for help meeting requirements of the Accreditation Council for Graduate Medical Education (ACGME), which accredits 8,000 residency training programs.
"If we can help new physicians understand that the system of care in which they practice is critical to the quality of care that they deliver, that is a major breakthrough," says THCI's executive director, Rosalie Phillips, MPH.
THCI was one of the first projects to receive a grant from Partnerships for Quality Education. Launched in 1996 with $8 million from the Pew Charitable Trusts, the PQE office at Harvard Medical School is now funded by the Robert Wood Johnson Foundation.
PQE aims to improve education and care by funding collaborative primary care residency and nurse practitioner programs between academic institutions and managed care organizations. The partnerships focus on such areas as chronic illness management, interdisciplinary teamwork, and practice in managed care settings.
PQE Executive Director Gordon Moore, MD, MPH, believes that regardless of whether managed care as we know it survives, the principles of managing care — as exemplified by the best managed care organizations — will remain central to American health care.
That is the rationale behind Undergraduate Medical Education for the 21st Century, often called UME-21, funded by the federal Health Resources and Services Administration. This five-year medical education demonstration project pairs 18 medical schools with 50 health plans to provide primary care learning in population-based practice while serving low income populations.
One grantee, Dartmouth Medical School, teamed up with Blue Cross/Blue Shield of New Hampshire, Healthsource, and Matthew Thornton Health Plan to incorporate evidence-based medicine and population-based care into curriculum development and implementation in its third-year integrated primary care clerkship.
The UME-21 agenda is a good fit for Dartmouth. In 1996, it introduced its New Skills Curriculum, which addresses three areas: What is the health care system? How can a physician assess what he or she is doing and find better ways to do it? and How can a physician relate better to patients and the health care system?
Students are introduced to Dartmouth's innovative approach by watching It's a Dog's Life, a movie about a man and his dog who are injured while jogging. The dog's experience with its vet turns out to be better than the man's with his physician.
Teaching more
Concepts such as process analysis and variation, medical errors, systems improvement, and quality improvement are integrated into existing orientation sessions, clerkships, and courses. It's a way of teaching more without adding courses.
Mayo Medical School uses a similar model.
"We call it the Integrated Curriculum, and it will start with third-year students this year," says Mayo Medical School Dean Anthony Windebank, MD.
Even genomics is being integrated into the Mayo curriculum without adding new courses, thanks to Mayo's intranet, which provides students with an electronic medical record that soon will be linked to computerized physician order entry.
"It's a matter of making knowledge accessible and then ensuring that people know how to access it," says Windebank.
Florida State University College of Medicine, in Tallahassee, is the first new U.S. medical school in over 20 years. As dean, Joseph Scherger, MD, MPH, has a once-in-a-lifetime chance to build a medical school from the ground up.
"If we're going to educate our students in a new quality paradigm, we have to deliver care with this new quality paradigm," says Scherger, a member of the Committee on Quality of Health Care in America, which generated the Institute of Medicine's reports on medical errors and quality of care. "Improving both medical education and the quality of health care in the community are the same thing."
Students are equipped with wireless laptop and hand-held computers, giving them access to a drug database, online textbooks, clinical guidelines, and an electronic medical library.
Despite these and other encouraging initiatives, medical education is by no means out of the woods.
According to the Commonwealth Fund report, managed care's success in decreasing inpatient utilization and length of stay has made learning at academic health centers more difficult. Attending physicians' workloads are increasing, leaving less time for teaching. Clinical revenue is a major source of funding for education, but costs per case are as much as 100 percent higher at teaching hospitals, putting these institutions at a disadvantage in bidding for contracts.
"The good news is that a lot of educators have positive attitudes about curriculum reform," says Moore. "The bad news is that there's very little incentive for the educational system to change."
He believes that the American health care will "crash and burn" in three to four years, and that this will provide an opportunity to redesign not only the health care system, but medical education.
Some who will be architects of that new system undoubtedly attended the IOM's Health Professions Education Summit in June. The meeting convened physicians, nurses, pharmacists, allied health professionals, and government entities. In small working groups, attendees developed individual and institutional education-reform strategies. A report on the summit will be published this year.
"The bridge that will cross that quality chasm is health-professions education reform, and this meeting built the footings for that bridge," says summit co-chair Mary Wakefield, PhD, RN, director of the Center for Rural Health at the University of North Dakota School of Medicine and Health Sciences.
William Ching, an MD/PhD student at New York University School of Medicine and a member of the summit planning committee, feels prepared to practice medicine as a result of his training, but has strong opinions about medical education in general.
"Physician training is too long," he says. "It's a waste of money, time, and opportunity. If someone's doing nothing but knee replacements, is it necessary to train him to do abdominal surgery?"
Ching envisions a core curriculum for all health professionals. This would include the basic sciences and training in safe, evidence-based care, delivered by interdisciplinary teams using quality improvement techniques and informatics.
Physicians, nurses, and others would then complete the specialized training for their professions.
"It's a threat," he acknowledges, "but it addresses all the issues — and it's more efficient."
---
Our most popular topics on Managedcaremag.com
---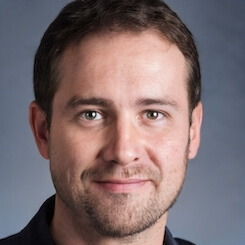 Paul Lendner ist ein praktizierender Experte im Bereich Gesundheit, Medizin und Fitness. Er schreibt bereits seit über 5 Jahren für das Managed Care Mag. Mit seinen Artikeln, die einen einzigartigen Expertenstatus nachweisen, liefert er unseren Lesern nicht nur Mehrwert, sondern auch Hilfestellung bei ihren Problemen.