September 11 underscored the prevalence of post-traumatic stress disorder. Screening could ultimately reduce utilization. But who should be screened?
By coincidence, the anniversary of September 11 passed as Congress began debate on an updated mental health parity act. This juxtaposition, though, may help the bill's chances of passage, considering that one lasting effect of the terrorist attacks is becoming clearer: the emotional and physical toll on Americans.
As practitioners scrambled to provide care in the wake of the terrorism, new attention was given to post-traumatic stress disorder (PTSD) — an ailment addressed mainly in veterans, firefighters, and police officers, but now seen to affect a wide spectrum of adults and children.
Formalized as a disorder in 1980, PTSD symptoms have been described for decades in the mental health community, where it has been long recognized as serious. What has become known only in the last few years is its pervasiveness, which is higher than most other psychiatric disorders.
According to the National Center for PTSD, most who are exposed to traumatic events experience some symptoms of the disorder in the following weeks, but they generally disappear. About 5 percent of men and 11 percent of women go on to develop PTSD; of these, about 30 percent develop a chronic form. A handful of studies link PTSD with increased use of nonmental health care services, making it worth asking whether it is ultimately cost effective to provide PTSD screening and treatment.
"Overlooked tremendously"
Two studies indicating higher prevalence of PTSD after September 11 (at right) do not necessarily suggest long-term psychological morbidity in the populations they tracked. But the authors of one study, in the New England Journal of Medicine, note that "Interventions addressing initial reactions to a disaster may help prevent development of long-lasting psychological sequelae."
While the events of September 11 shone a light on the disorder, many behavioral health experts say that PTSD was more widespread than was commonly understood before that day.
"It's overlooked tremendously," says Joan Broderick, PhD, program director of the Applied Behavioral Medicine Research Institute at the State University of New York at Stony Brook. "PTSD can be the result of any number of stressors. It was prevalent before last September, and it's certainly prevalent now."
The National Center says 51 percent of women and 61 percent of men have reported at least one traumatic event in their lives. Seeing someone injured badly or killed is one of the most frequent experiences. Others include having been in a fire, a natural disaster, a life-threatening accident, or combat. People who emigrate from a country where violence is common make up another high-risk group.
Other causes should give physicians, in particular, reason to consider their patients' mental health needs more closely. "One thing not hitting the radar screen is the incidence of PTSD as a result of medical procedures," says Broderick. "PTSD has been diagnosed in women with breast cancer, people who have had bone marrow or heart transplants, people who have undergone various cardiac surgeries, and survivors of childhood cancer."
There are few published studies suggesting a link between PTSD and increased health care utilization, making it difficult to develop a definitive cost-benefit estimate of screening and early intervention. But ignorance comes with peril, some warn. "Given the prevalence estimates, managed care organizations should be paying attention to PTSD," says Paula Schnurr, PhD, deputy to the executive director of the National Center, "because there are associations with poor physical health."
A 1999 study by Schnurr and colleagues at the National Center and Dartmouth Medical School found that PTSD, alone and in combination with depression, has a direct negative relationship with physical health that, in turn, is associated with higher utilization of primary care services. In fact, high health care users are almost twice as likely as low users to meet diagnostic criteria for PTSD.
Similarly, a Department of Veterans Affairs study found that veterans diagnosed with PTSD were far more likely to use health care services. Of equal concern, says Terence M. Keane, PhD, the head of the behavioral science division of the National Center for PTSD at VA Boston, some studies indicate that veterans who are high utilizers of primary and specialty medical care have a high prevalence of undiagnosed PTSD.
"What this implies is that there is a need for screening in primary care clinics," Keane says. "Where there is concern about the cost of screening, keep in mind that because people with PTSD are high utilizers of health services, it may ultimately be a cost offset to provide screening and treatment for trauma exposure and PTSD in the primary care setting."
Worth the cost?
Is primary care screening really worth the cost? Magellan Behavioral Health cites a 10-year-old study whose outcomes the managed care carveout company still considers relevant. Researchers collected data on sick leave and medical compensation for bank employees who had undergone a robbery. When a program to treat their trauma was initiated, the employees showed a 60-percent decline in sick leave and a 68-percent decline in compensation.
"If you can detect problems and intervene early, employers will see savings through increased productivity, decreased absenteeism, and possible savings in medical costs," says Charles Meade, PhD, vice president of Magellan's West Coast operations.
The question is, whom do you screen? It is not cost effective to screen everyone, or perhaps not even everyone who fits a high-risk profile. On the other hand, some who are at risk for PTSD and who would be excellent candidates won't reveal their trauma out of fear, privacy, or just not being ready to talk about it. Often, this group shows up at a primary care physician's office with vague physical complaints such as fatigue, trouble sleeping, weight gain or loss, and/or physical symptoms of anxiety.
"Physicians should always inquire when they see symptoms of depression or hyperarousal," says Schnurr. "These symptoms are very nonspecific, however, and may be related to a number of underlying causes. I would strongly recommend that physicians use some brief screening questions, either in written form or during a clinical exam."
For severely traumatized people, bringing painful events back into view is tricky business — many are struggling not to think about what happened. "Ideally," Meade says, "the referral should be to a professional who has experience with PTSD. If handled incorrectly, the patient can become worse."
Still, he maintains that screening should occur at the primary care level. "Case-finding is always a good idea. Untreated disorders like PTSD tend, for the most part, to get worse rather than better, and the effects can be substantial, affecting employment, relationships, everything in a person's life."
Just a few more questions
If a managed care organization already has protocols for depression and alcoholism screening, it can include just a few more queries to determine whether PTSD might be present, Schnurr says. It's not uncommon for people suffering from undiagnosed PTSD to abuse alcohol or drugs.
The briefest screening test on the National Center's Web site «www.ncptsd.org» is shorter than a Cosmopolitan quiz, with only four questions. The physician can ask patients if they have ever had an experience so frightening, horrible, or upsetting that in the past month they've had nightmares or thought about the incident when they didn't want to; tried to avoid situations that reminded them of it; were constantly on guard; or felt numb and detached from others and their surroundings. A referral or more comprehensive testing should be considered if a patient answers yes to at least two questions, or yes to the hyperarousal question.
Some organizations, such as Cigna Behavioral Health and Magellan, are making attempts at PTSD prevention by beefing up their efforts involving critical-incident stress, swooping in to employers who worry that traumatic events in the workplace will have long-term consequences.
Spike in requests for help
During the week after September 11, for instance, Magellan received about 150 critical-incident requests per hour. It posted information on its Web site about how to talk to children about the attacks and how to cope with the media's constant coverage of the attacks. Cigna reports a similar spike in requests for help, and noticed that whereas the first wave of requests were about the terrorist attacks, a new wave came in shortly after trying to lessen stress employees felt about the economy.
Jodi Aronson, PhD, Cigna's vice president for clinical operations, says that Cigna hasn't been waiting for requests, preferring instead to do outreach with employers.
"People have the ability to cope with stressors, but often in traumatic events they forget what those strategies are," she says. "Lack of proper coping strategies could lead to PTSD."
Reaching out, Magellan held a meeting for customers directly affected by the attacks. The idea was to encourage discussion of common experiences and ways to prepare for the anniversary of September 11.
Cigna doesn't expect, nor does it want, employers to try to figure out who has PTSD. Rather, it tries to make employers aware that changes in behavior shouldn't be overlooked, and does outreach to physicians.
"We look at our pharmacy database for the level of antianxiety medications prescribed and for prescription patterns," says David Whitehouse, MD, Cigna's national medical director. "Because the symptoms of PTSD can be mistaken for depression or anxiety, we keep an eye on it to see if there are physicians who should be thinking about referrals."
The power in Whitehouse's statement is in the potential for collaboration between an MCO and physicians: identifying people who are appropriate for screening and intervening to improve the prognosis and to minimize utilization.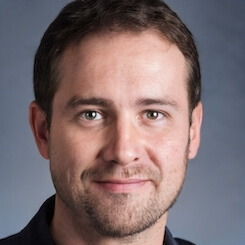 Paul Lendner ist ein praktizierender Experte im Bereich Gesundheit, Medizin und Fitness. Er schreibt bereits seit über 5 Jahren für das Managed Care Mag. Mit seinen Artikeln, die einen einzigartigen Expertenstatus nachweisen, liefert er unseren Lesern nicht nur Mehrwert, sondern auch Hilfestellung bei ihren Problemen.