From his vantage point at the National Conference of State Legislatures, Richard Cauchi counts 900 state laws that mold the way business is done by health plans coast to coast. It started about 10 years ago, as managed care emerged as a leader in the delivery of health care — and a lightning rod for legislators who wanted to establish safeguards.
"There was clearly a growing trend — some would say a tidal wave" of legislation, says Cauchi, senior policy specialist at NCSL. Some of the laws proved highly contagious: a state legislature would pick up an issue — anything from prompt payment to the use of portable defibrillators by nonphysicians — and find the effort swiftly replicated in dozens of states, many adding their own twists.
Jackie Paul saw the wave hit. In just two years, 1998 and 1999, the director of policy and research for Humana saw the number of statutes governing operations in 26 states double to more than 700. She currently juggles some 100 research summaries, carefully defining which state laws demand compliance and arranging them side by side with any federal regulations that might apply.
Forget trying to stay on top of the law manually, says Paul. "This requires some very sophisticated databases."
For MCOs operating in more than one state, the push for local legislation has led to a complex patchwork of regulations, often rigged to explode with expensive fines for violators. Seeking to stay within the law, MCOs responded by constructing an expensive review process that often pits a state law against federal rules — or one state law against another.
"Is that what you want to do — add all sorts of bells and whistles?" asks Stephanie Kanwit, general counsel for the American Association of Health Plans and a highly regarded health care litigator. "All of those things cost money, and consumers are picking up the costs."
Agrees Paul: "I don't think consumers know they're paying for the lack of uniformity."
Confusing landscape
The standoff has led to an epic legal struggle between business interests hungering for a uniform federal standard and local interests that are fiercely protective of states' longstanding right to dictate insurance law. From the perspective of MCOs, things are rapidly worsening. A huge new regulatory load under the Health Insurance Portability and Accountability Act is nearing without any preemption of state privacy laws. Plans will not only have to meet HIPAA standards, but go the extra mile when state law demands it.
The collision of state and federal regulations recently came down to a Supreme Court showdown widely known now as the Moran case. Simply put, the justices ruled 5–4 in June that an Illinois law governing independent review was not preempted by the Employee Retirement Income Security Act. The court did not rule out the possibility that a state law could go so far as to undermine ERISA — something the court won't permit — but for the time being, 42 state laws governing independent review were given a new lease on life — to the considerable anguish of plans that have to comply.
AAHP and the MCOs go to considerable pains to point out that they don't oppose external review. But they do want a uniform standard under ERISA that doesn't require the regulatory gymnastics that some state laws do.
Sometimes, the devil of state law is discovered in the detail. Even the most dedicated students of the law can be left scratching their heads.
"I've spent most of this week trying to reconcile state appeals-process laws with ERISA Department of Labor claims regulations," says Margit Nahra, a health care specialist at the firm of Crowell & Moring in Washington.
For health plans, it adds up to what Kanwit says can be a "damned if they do, damned if they don't" scenario. Complying in one state can put MCOs on a collision course with another.
In California, for instance, health plans have to comply with a state law that prohibits disclosure of Social Security numbers. "And yet, many plans use a beneficiary's Social Security number as a member ID," notes Nahra. "So plans that serve enrollees in California have to adapt their claims-processing program to avoid using Social Security numbers on explanation-of-benefits forms and other external documents."
The Moran case leaves MCOs between a rock and a hard statute.
The decision "means that insurers covering people in multiple states have to contend not only with the uniform federal requirements, but potentially with the requirements of multiple states for people covered under the same employer-sponsored plan," says Edward Potanka, assistant general counsel for Cigna.
To complicate matters, there are conflicts between state laws that apply to the same covered person. "For example, some states, such as Arizona, apply their external-review requirements to claimants based on residence, while others, such as New York, view their external-review laws as applying to people covered under a group-insurance policy issued in New York regardless of where they live," says Potanka. "A person living in Arizona may have the right to external review of a denied claim under Arizona's residency-based law, and at the same time, have a right to external review under New York law if his employer's group policy was issued in New York. Which law controls?
"This poses a real dilemma for insurers," he continues. "Complying with either law poses a compliance risk under the other's state law."
ERISA's fuzzy line
Don't expect any quick resolution to this.
"The ERISA preemption has been in flux for some time," says Anthony F. Shelley, a Washington lawyer who has represented several large MCOs. One seemingly sure result of the Supreme Court decision, he says, will be more litigation to see which state laws go beyond the line.
First up: The Supreme Court tossed back a case in which the Fifth Circuit Court of Appeals ruled that Texas's independent-review statute was not exempt from ERISA. There are some differences between the Illinois and Texas laws, though, leaving the Fifth Circuit to determine whether the differences are significant enough to overcome the Supreme Court's ruling.
Either way, count on years of litigation, Shelley says, to determine where the line finally will be drawn. In the meantime, don't be too surprised if some MCOs go to extraordinary lengths to avoid regulatory scrutiny. Rather than set up separate compliance shops for each state, some national insurers have considered singling out the toughest statute on the books and using it as the basic standard for compliance with all state laws on the same subject, says Shelley. The theory is that if you jump to the highest bar, you'll have a uniform standard to work with.
"Essentially," Cauchi agrees, "you have voluntary compliance with other states' laws."
That can be an option, agrees Humana's Paul. But it's not always the best one, especially if competitors don't shoulder the same burdens. But one thing seems certain, she says: In light of today's business scandals, health care is likely to see more regulatory complexity in the future.
"You don't see people crying out for less regulation," she says.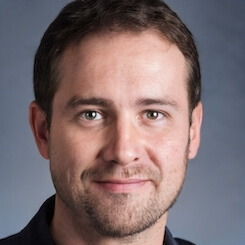 Paul Lendner ist ein praktizierender Experte im Bereich Gesundheit, Medizin und Fitness. Er schreibt bereits seit über 5 Jahren für das Managed Care Mag. Mit seinen Artikeln, die einen einzigartigen Expertenstatus nachweisen, liefert er unseren Lesern nicht nur Mehrwert, sondern auch Hilfestellung bei ihren Problemen.